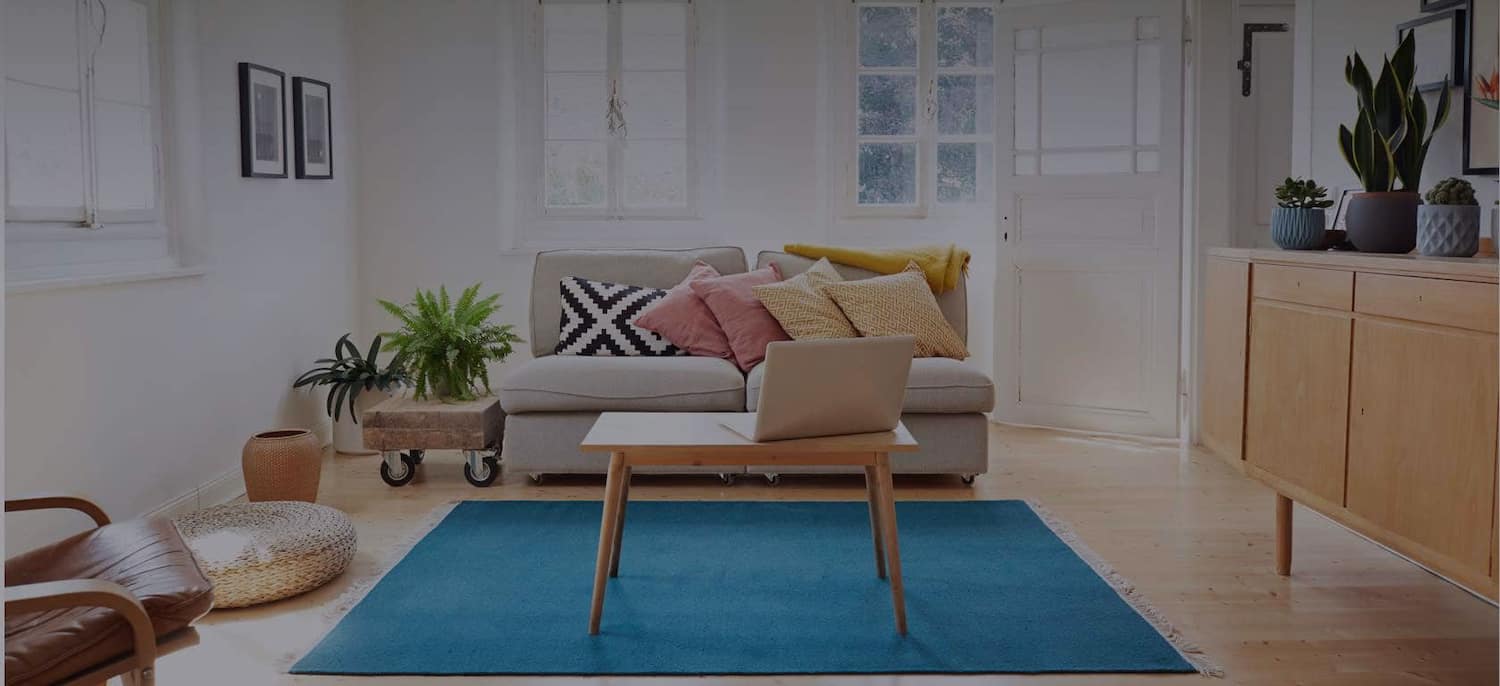 Get matched with top Door Installers in Santa Cruz, CA
There are 53 highly-rated local door installers.
Recent Door Installation Reviews in Santa Cruz
This review is way over due, but here I go. When we decided to start our bathroom remodels, of course we called Everlast Construction, since our friend's experience with them was described as having been flawless. Everlast remodeled my loft from the ground up--- completely new bathrooms, new walls, including changes along the way, and help with finish selections. Tile placement was a several hour discussion so that we could get everything lined up just the way we and the architect wanted, and was executed just like the rendering. Everything was top notch and completed on-time (told us it would be around three weeks). They cleaned up everything every night, and were very tidy while doing the work. I am so happy with my house and it is worth much much more than the money I spent on it. We are very pleased with our new home and will be recommending them to our friends.

- Patricia M.

I highly recommend Oren SOD Home Group! He is very knowledgeable, answered all my questions (and more) , very professional, and responsive. Oren spent over 5 hours during our first meeting showing me all the possibilities that can be done to my house (kitchen, bathrooms, livingroom, dinning room and all the rest of the house), if you know little about all the little details about remodeling your home (like I do), Oren will definitely explain it to you in terms that you will completely understand and turns your ideas into this beautiful 3D design. Oren also had awesome ideas and recommendations on how to attain your dream home. He knows house histories, and why houses were built in a certain way! He is unlike any other contractor that will just throw out random price of how much the renovation could cost you without showing you hard proof. I am a visual learner, so when he made this amazing 3D design using the exact measurement of my house, he by far blown my mind with his experience and knowledge. It even gave me a chance to actually change few things that did not quite look right with kitchen. He will make sure you will enjoy and have fun designing your home. Bar, you are the best!

- Charles O.

We highly recommend SOD Home Group for any large construction project. After finishing my excellent research about them, we hired them to make some significantly large repairs to our home. Oren was very up front about what needed to be done, and he listened to our concerns and ideas of what we need and want and then came up with a super detailed plan of what needed to be done. We found Oren as a very honest, professional, easy to work with person, competent, and extremely knowledgeable about his trades. Oren was present and working with his teams almost all the time they were present. Oren always answered his phone right away whenever we had questions (and believe us we had so many questions and comments). Our repairs and construction job required expertise in many aspects of construction at our home. From framing, waterproofing, stucco, structural repairs, tile work, drywall painting etc. all of which got done in a great and timely manner. We do a lot of our own repairs , and have had many contractors doing projects too, but we found SOD Home Group to be by far the best construction company we have ever seen or worked with. Their prices are fair, their work is excellent, on time, clean and the quality is fantastic. Oren is knowledgeable about whatever he is working on and always kept me updated on whatever aspect of the job he was working on. A wonderful person to work with. If you want a job completed with no stress and the assurance you are getting it done right, then we feel strongly that SOD Home Group is the one to call.

- Pavan K.

As remodels go, there are always issues only exacerbated by covid. The team reworked the schedule at extra hassle to the workers when the tub arrived cracked and introduced 2+ week delay. They sought feedback and quickly course corrected when we were not aligned. They seamlessly absorbed change orders like AC installation in tight spaces. The chandelier was perfect for the space addressing multiple design challenges...and i understood that they had to build a platform as my ceiling height wasn't accessible with all ladders. The overall design was elegant and addressed numerous challenges (kitchen is really a study in small spaces...it feels so much open than before without moving a single wall). The quality of the finished product is really remarkable. When i was burglarized (broked into lockbox), they immediately arranged for locksmith to help resecure my home. Due to unforeseen delays and change orders the work took 3.5 months vs our original estimate. They made sure every item on my punchlist was addressed and with quality. I couldn't be more thrilled with the results.

- Sharon B.

Highly committed to your satisfaction, professional, and adept at quality remodeling within any budget. You will find the result you are looking for with SOD Home Group just as I did. They remodeled and redesigned my home from start to finish. No shortcomings or mistakes. They did a solid job and I am grateful for it. It took about five months of consistent and continuous work but sooner than I expected, they completed the job with time to spare. The results are fantastic and welcome. My wife, family, and friends are loving the new look and will certainly hire for their next job.

- Ryan K.

My wife and I hired Oren at SOD Home Group for our new home build in mountain view, CA. My wife is very detail oriented and is very organized. She and Oren hit it off from the very beginning because of this. On our first meeting, Oren insisted that our builder be present and he took the time to ask about his supply sources and asked many questions about the build time line, looked at our house plans, and offered a new perspective on some planning issues we hadn't thought of. He literally went room by room asking questions about my likes and dislikes, my wife's likes and dislikes, and our three children (two boys 16 and 8 and my daughter who is 5). We have loved how Oren compiled the list of all options for let's say paint, tile, carpet, hardwood floors for each and every room etc and then puts the finalized list together and communicates that to the builder with a itemized list so that there is no confusion. The remodeling went smooth and without any issue. Al workers wear mask all day while they worked inside the house and made sure to sanitize all the spaces. Need I say more? Great!! You can't go wrong with this professional!!!!

- Kevin M.

SOD Home Group did a large scale remodeling project at our house. The remodeling included most of the sections like kitchen, master bedroom and bathroom, patio driveway and more…. They did a fabulous job. Oren and his large team of people proved to us how they knows what they are doing. After we interviewing several companies for this large project, we had to go by different companies reps which most of them did wonderful advertising but failed to perform. SOD Home Group are by far very professional & well oriented. We worked with the pre-set schedule that was provided to us by Oren and all the changes that came up during the actual work, were given with an update. All the employees worked with masks indoor and they were very respectful of personal space. Our house is now complete and looks like new. We look forward for our next project with them.

- John B.

We recently completed a significant renovation to our house, including an overhaul of our kitchen and two bathrooms. SOD Home Group did a superb job ensuring this renovation was completed quickly, safely and beautifully with the highest standards possible. Oren, who is unflappable, an excellent communicator, led the renovation and pays great attention to detail. He should honestly teach a course on time management cause the guy knows how to very juggle several projects without missing a beat. We were overwhelmed with the prospects of the renovation, but Oren allayed all fears and led a great team of professionals to make the renovation a success, and it was completed fairly quickly given the size and extent of renovation. Oren and his team's wealth of experience came handy in tackling our bathrooms that are smaller. One bathroom was really dark and felt closed in. Oren suggested adding a sky tunnel, something that we never would have considered possible, and initially decided against. However, we changed our minds, and we were so glad we did! The sky tunnel made a tremendous difference, opening up the lighting in the bathroom. I sit this as an example of how the team never pressured us to add on extra costs but would work together to find excellent solutions that were reasonable. Oren would lay out all options and explain the context behind each, but always defer to us without pressure on what decision to make. We really appreciated that as any renovation, particularly with an older house, is bound to have issues come up. It also showed Oren's flexibility since we initially waved off the suggestion, but then later came around to it. We could write several more paragraphs regarding how incredible the entire SOD Home Group team is and cannot stress enough how grateful we are to all of them for making this a stress free effort. We look forward to working with Oren and the rest of his team again when we opt to renovate other parts of our house in the future.

- Gerald B.

All the people from SOD Home Group that worked at our house, were very professional, reliable people, hard-working and honest. More then that, they also made sure to wear masks all day long and to keep distance from each other. SOD Home Group is a truly quality company. We are very glad that we found them and such professionals people are really existing. They took our client satisfaction and communication to a whole new level. Our past experience out in the bay area was kind of different, although not bad, the contractor had a few loose nuts to tie before getting to this level of execution and communication. SOD Home Group transformed our complete home into a beautiful and functional living space.

- Robert J.

Thanks to the efforts that Oren and his excellent team put into our home we were able to meet our goals with a fully remodeled kitchen, new floors, and a remodeled bathroom, everything looks spectacular. Hiring SOD Home Group was half the battle, but thankfully we found them. Came a long way filtering contractors and doing background check but it all came together. They came through beautifully, displayed an outstanding level of skill and experience to deliver the kind of results we were looking for. Very much recommended and trusted.

- Kevin M.
Door Installers in Santa Cruz
South San Francisco,CA

Angi Certified Businesses

These Businesses meet our standards of certification, which include:

The owner, principal, or relevant manager passing a criminal background check
Required to have applicable state and local licenses
Maintain an average star rating of 3.0 or better on our network, if they have at least one review
Paying to advertise their services
Meeting any other eligibility criteria required by Angi

Business Description:

American Home Renewal Inc. is a family owned / operated window and siding company. We specialize in new window replacement, exterior siding, seamless gutters, attic insulation and doors. We guarantee your satisfaction up front. With our unique Satisfaction First policy you'll make no payments, no deposits until our work is completed to your satisfaction. We provide the highest quality work at a reasonable price. We have 32 employee proud team members. www.renewal.com

Recent Review:

They never called me back in time! In fact I finally called them and they said they didn't do that type of work. I had to fix it myself! On another note, Angie should add some Mexican contractors for the Latino community as well! They actually do great work and right away,

Reviewed by Elena Marie H.

Business Description:

Additional DBA - K-Designers. Additional phone numbers - (916) 853-7400, (877) 944-7283, (800) 529-3363. Additional fax - (916) 635-9514.

Recent Review:

I hired KDesigners to install siding plus insulation package on my stucco house. The workmen did an excellent job & the materials look good to me. The guys were quick and efficient. They worked until dark and anything I said needed to get done, they said "no problem".

Reviewed by Bob W.

Business Description:

Better Business Bureau and Diamond Certified! Quality First Home Improvement, Inc. is a licensed contractor that sells and installs exterior and interior energy-efficient products for the home. We use experienced installation technicians that are specialized in their field of expertise so you can be assured that your job is done right the first time. Quality First has top-of-the-line products with the best warranties in the industry. With little exception, our products are Made in U.S.A., and...

Business Description:

Full service Home Maintenance & Repair. Specializing in painting, flooring and bathroom/kitchen remodeling. Electrical, plumbing etc.

Recent Review:

I highly recommend Josh Matus from SC Home Repair. We needed to have a ceiling replaced in a closet after it was damaged by water. The plumber who originally fixed the leak cut out the ceiling to fix the leak, but was not able to reinstall it. We hired Josh to replace the ceiling. He did an excellent job. He was punctual and polite, and kept me looped in on the entire project. He got my sign-off on all of his decisions and ran pricing by me when he needed to buy supplies. He knew exactly what he was doing. Josh finished the job quickly in two days and did excellent work while paying attention to detail. I would certainly hire him again!

Reviewed by Nicole C.

Mountian View,CA

A Super Service Award goes to providers who have achieved and maintained a superior service rating on Angi.

Business Description:

What do you think of when you imagine your newly remodeled or custom-built home? Dinners around the family table. Soaking in the tub. Watching a movie in your cozy den. Entertaining with good friends on the deck. Whatever you envision, we can help you get there. We'll handle the nails and wires and paint. And turn your dreams into reality. At Luxcess Home by SOD Builders, we take pride in crafting beautiful homes that will stand the test of time. It's this excitement and commitment to excelle...

Recent Review:

We hired SOD Home Group for our complete home remodel, and the results are amazing. We're the owners of a 5,300 square foot home in Los Angeles area that we purchased new in 2005. After all those exceptional years with our three children and pets, it was way pastime for repairs and a refresh. We interviewed several general contractors, and we selected Oren and his team at SOD Home Group because of their experience, knowledge, and vision for our home. They transformed our outdated, worn-out home into a modern showcase. They took the house down to the wood framing. They removed walls to open up the house. They installed bigger, modern windows to open up the house to the outside. Doors were replaced. The kitchen was refreshed with new cabinets & upgraded appliances, floors and a much bigger center island. The upstairs balcony was rebuilt with a modern glass railing. Walk-in showers were installed in all the bathrooms.  They designed and installed a unique revolving television wall in our master bathroom. The construction crew always worked hard to please us. Oren, who managed our project, carefully tracked the project and made sure every detail was properly completed. SOD Home Group's designer. Eden, who spent countless hours with us in vendor showrooms guiding us through selections of paints, tiles, fixtures, wallpapers, and flooring. Thank you, SOD Home Group, for the incredible work! We are so happy we entrusted you with our home!

Reviewed by Jessie J.

Business Description:

LOOKS GREAT LETS JUST MAKE IT THE NEXT SIZE UP AND USE VMS CONSTRUCTION Residential Remodeling Framing and Foundation Why move when you can remodel? It is cheaper to expand your home than to buy a larger one. Retain your low mortgage. Moving creates long-term financial problems and immediate emotional problems of new schools, friends and neighborhoods. We work with custom homes, additions and remodeling. Our work is high-quality and bonded and insured. We can provide references upon re...

Recent Review:

VMS Construction took great care of our complete home remodel project. Victor is an expert in solving tough construction problems, and he has a designer's eye when it comes to making design adjustments, and I like the fact he keeps a clean job site!

Reviewed by Andy D.

Redwood City,CA

Angi Certified Businesses

These Businesses meet our standards of certification, which include:

The owner, principal, or relevant manager passing a criminal background check
Required to have applicable state and local licenses
Maintain an average star rating of 3.0 or better on our network, if they have at least one review
Paying to advertise their services
Meeting any other eligibility criteria required by Angi

A Super Service Award goes to providers who have achieved and maintained a superior service rating on Angi.

Business Description:

Yes we are still open for business during these times to keep your allergies away with the necessary spring cleaning. Your safeties our #1 and our workers follow safety protocol wearing masks at all times of work. We work inside/outside your house providing services to maintain clean downspouts during the rain from being clogged and cleaning all the debris from trees and surrounding areas, spider webs that come along building webs, eggs, etc. Blue Wave Pressure Washing & Services is locally o...

Recent Review:

Blue Wave's service was SPECTACULAR. They cleaned my windows, washed all the trim work around my windows and cleaned all my window screns so well they looked like new again! My wife and I are VERY impressed with the professional service provided by Blue Wave. We asked BW to climb onto our roof and clean our skylights and solar panels on the same day they cleaned our windows. They did the job safely and effectively The skylights are super clean and the solar panels look good as new. I highly recommend Blue Wave and will definately ask Blue Wave to return to clean my windows again. They are highly professional from the estimate through to job completion. They were on time and completed the work on schedule. SIncerely, Ted Maguire

Reviewed by Ted M.

Business Description:

Contact I Build Construction at (650)2859960 for a small company expanding quickly, we do residential and commercial work including additions, new buildings, landscaping, new driveways, renovations, plumbing to finish work, demolition, paint, hardware, masonry work.

Recent Review:

The service was excellent. They were on time, when they tell you what time they're going at your place they were there, and they worked really hard. The nice thing about these guys where they cleaned up before they leave and the owner was very hands on. We're happy to use them for future work.

Reviewed by Thomas L.

Business Description:

A1 on track sliding door repair is your best source for repair or replacement of all your sliding doors. These include, glass patio doors, closet doors, pocket doors,(pocket doors are the doors that slide into the walls) shower doors, screen doors, pet doors, accordion doors and windows. We also replace foggy glass in sliding doors. We provide cost effective solutions for eliminating your sliding door problems and we have been serving the San Francisco bay area for over 20 years. Leave the w...

Recent Review:

They were professional, quick, and on time!

Reviewed by Bruce B.

Business Description:

Synergy Enterprises is a licensed, bonded and certified contractor for environmental hazard abatement and air testing. For 23 years our goal has been to provide both residential and business clients a partner qualified to handle the dirty jobs in an expert and seamless fashion - asbestos removal, mold abatement, the removal of lead-based paint the cleanup of rodent droppings that pose hazards. We also handle pre-remodel demolition and insulation services. We: provide free, competitive and tim...
Explore Our Solution Center for Helpful Door Installer Articles
Door Installers in Santa Cruz