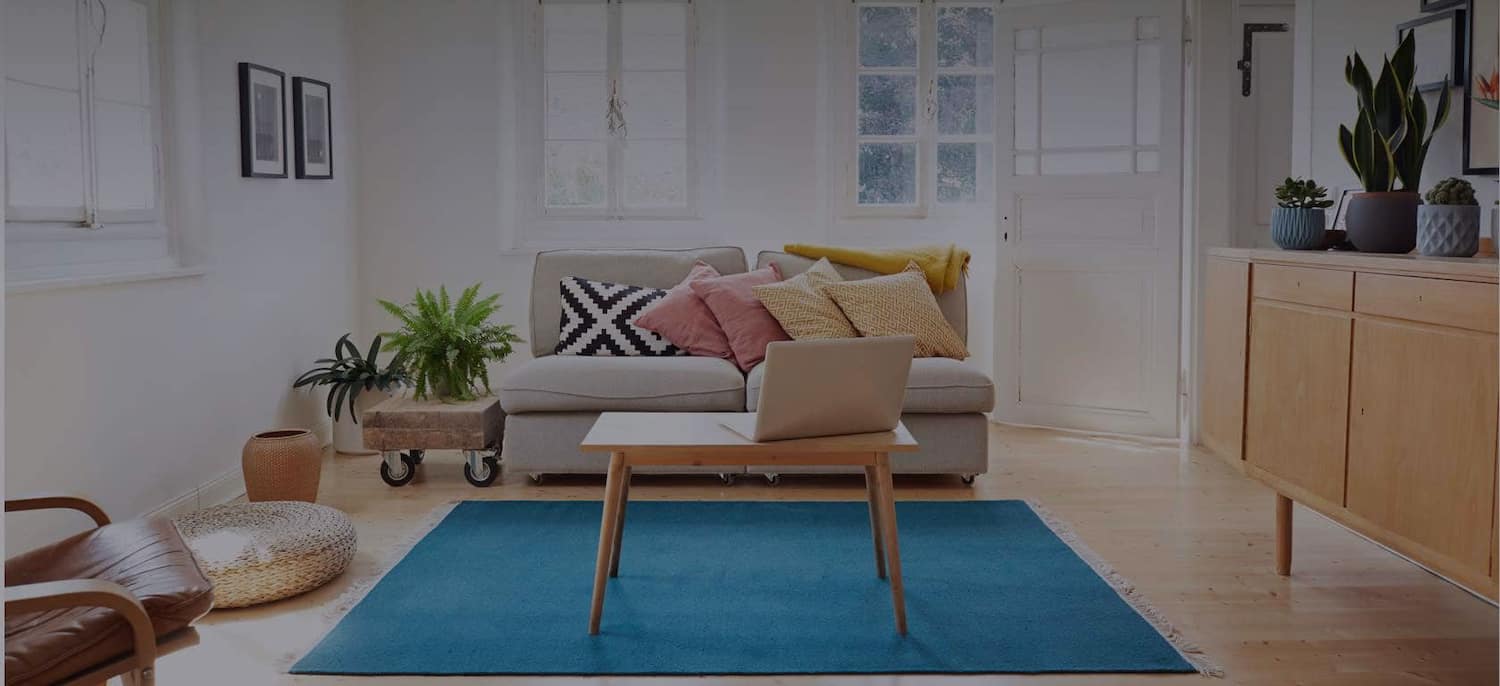 Get matched with top Door Installers in Castroville, CA
There are 8 highly-rated local door installers.
Recent Door Installation Reviews in Castroville
Excellent work, punctual, did repairs in timely fashion. Reasonable rate. Would not hesitate to hire for other project.

- Richard V.

This was the second job John has done for us. (The first was repair from water leak in kitchen). He was thorough, friendly and knowledgeable. He was patient and flexible with us as well. When the usual unexpected challenges occurred, he always had a plan B. John answered calls and texts promptly. We are very happy with our new bathroom and updated doors. Thanks John!

- Susan G.

John said it was a 3 month job and it only ran over by a couple of weeks. In my experience that has never happened before. They were at the house early every morning with a plan for the day that they stuck with. John is an easy going very knowledgeable about the job and how to get it done. He has a good group of guys that showed up everyday and worked very hard. He took care of the permitting and was always available to answer questions and to explain the next phase of the job. Yes, I would hire John for future construction jobs.

- Cathy S.

Here is a letter we wrote to John, owner of JRG. It pretty much sums up our experience and how we feel about the work he did: John, Now that our remodel is complete and we have passed our final inspection we'd like to express our sincere appreciation for the fine job you, your carpenter and your subcontractors have done. The workmanship and attention to detail has been outstanding and it really shows in the final results. When you began work, the house was a rundown gutted shell and now it is a showcase home like those you see on the pages of Sunset Magazine! By far and away this has been the most major construction project we have ever undertaken – almost a total rebuild. Because we had heard so many "contractor from h***" stories from friends, we were more than a little apprehensive when we committed to begin this project. But as the work progressed, it became clear to us that you are a man of integrity, that you take pride in your work, and that you hold your subcontractors to a similar high standard. In the end we can say without question that you served our needs exceptionally well. You met your budget and time commitments and you did a great job of keeping us informed about your progress. You also explained challenges you ran into in plain English and clearly articulated the options to resolve them. Given the size and cost of this job, we had braced ourselves for a stressful and difficult process. But it was actually pretty painless and kind of exciting to witness the transformation of a dilapidated house into the comfortable and attractive home it is today. And we give you all the credit for making this a pleasant process that resulted in a place that our family will enjoy for many years to come. Warmest regards, Larry and Barb

- Larry L.

John and his crew were wonderful. Did a great job. Easy to work with - made remodel as painless as possible. They installed new vanity, medicine cabinet, lighting fixtures, repainted walls and ceiling, installed and painted a new door, and installed all faucets and shower fixtures. The floor and bathtub surround were retiled. His tile subcontractor, Josephine Nelson, did a beautiful job.

- Pamela M.

Barney was very professional, quickly responded to my emails and called me promptly after first contact. The original work was for just the door, toilet and fan repairs. However, Barney took the time to walk around inside and out of my home to ensure that there ware no other issues on the home. he found a broken dryer vent with a bird trying to make a nest. Barney quite possibly prevented a fire in my home because of his due diligence! Excellent integrity and a fair price from a professional. I would highly recommend Barney's home repair!

- Nathan D.

I had various small household repair jobs that had accumulated and hired Mr. Lindgren through Angie's List as a "contractor for a day."  Though he normally handles much larger jobs, he was happy to take care of what I had.  He arrived on time, was trustworthy and friendly, competent and efficient. He finished the projects I had in such short time that I had to think of what other work I could give him!  I remembered I had always wanted to build a raised planter. He used scrap redwood I had, took it home an hour away, sanded the pieces, built a beautiful and solid planter and returned it to me a couple days later. Through Angie's List I was lucky to come upon this jewel of a person who is a skilled contractor with an above-and-beyond work ethic.

- Isabelle B.

A1 On Track Sliding Door Repair & Installation

Linda, office staff, was very pleasant, Elaine's costs and arranged work date. Prior to arrival, crew called to let us know they were on their way and arrival time. Louis, business owner, came today. They started quickly and explained what they would doing. Louis recommended installing a new track. Work was done quickly and we were shown each step in the process. Louis personally checked that work was done to his standards.  Door slides better than ever.  Work area was cleaned we were thanked for our business.  Louis provided an estimate for additional work , shower door, and made recommendation of local vendors who might do the work for a lower amount. He explained that our location is a great distance for them leading to more costly travel time for them. I appreciate his apparent honesty and local recommendations.  We decided to schedule the additional work in part due to their work today, but also his apparent commitment to customer treatment and quality work.

- Jesse H.

Baggett Construction Services

Max Baggett is a great guy to work with, friendly and accommodating.  He always got back to me in a timely manner when I called and explained clearly what he was going to do so I knew exactly what was going to happen. He's not inexpensive but he tries to keep cost down as much as possible while still giving you good quality work. I expect the workmanship will last many, many years.   He and his crew did a first rate job in upgrading my 1950's home.  He gave excellent advice and if he wasn't sure on some decorating point he admitted it.  The kitchen hadn't had any work done on it since the 1960's. The first job I had done was the 3/4 wall height paneling I had installed in the kitchen eating area.  It looks like something from a craftsman house. It instantly added interest in the kitchen. The next thing  was replacing the formica counters in the kitchen with silestone.  I also had a tumbled marble back splash put in at the same time to match the silestone counters.  I am very happy with the results. After that was remodeling the bathroom, also from the early 1960's.  It was gutted.  When replacing some walls it was found to have extensive termite damage, almost all the wood had been eaten where the bathroom window was.  The only thing holding it up was the outside of the house!  Max took me personally to pick out the bathroom sink stone top at a small stone yard so I didn't need to buy a huge piece, I appreciated that a lot.  So I saved  money there.  His talented work crew did a bang up job installing the tile in the room. The next to the last job done was evening and replacing all the floors in the house.  The kitchen floor wasn't the same height as the adjoining floors and people would trip going in or out of the kitchen.  That was fixed.  The carpet in the living room and bedrooms was over 40 years old and was replaced with a dark hardwood floor including the hallway.  New carpeting was installed in the bedrooms.  Crown molding was installed throughout the house.  The crown molding looks especially outstanding in the hallway. The last thing done was installing a gas insert and  covering the original brick fireplace with green marble.  I kept the original wood mantel.  The fireplace is a fantastic focal point of the room now. If I should need any more work done I would definitely have Max do the work as it is top quality.

- mary s.

Baggett Construction Services

I don't have any complaints about Max or his crew.   They are conscientious, friendly, polite and clean.  I never felt uncomfortable around any of them.  When I had concerns Max did not hesitate to explain why something was done a certain way.  If he had to change anything on the schedule he made sure I was kept informed.  His estimates are very thorough but when issues arose not on the estimate he advised me of the options available and what he thought was the best course of action.  Max's calm and patient demeanor helped me get through a major remodel of my rental property.   I feel very fortunately that  he is my contractor and he will be doing another job for me soon.   I have learned to trust his advice and his workmanship.

- Teresa J.
Door Installers in Castroville
Explore Our Solution Center for Helpful Door Installer Articles
Door Installers in Castroville