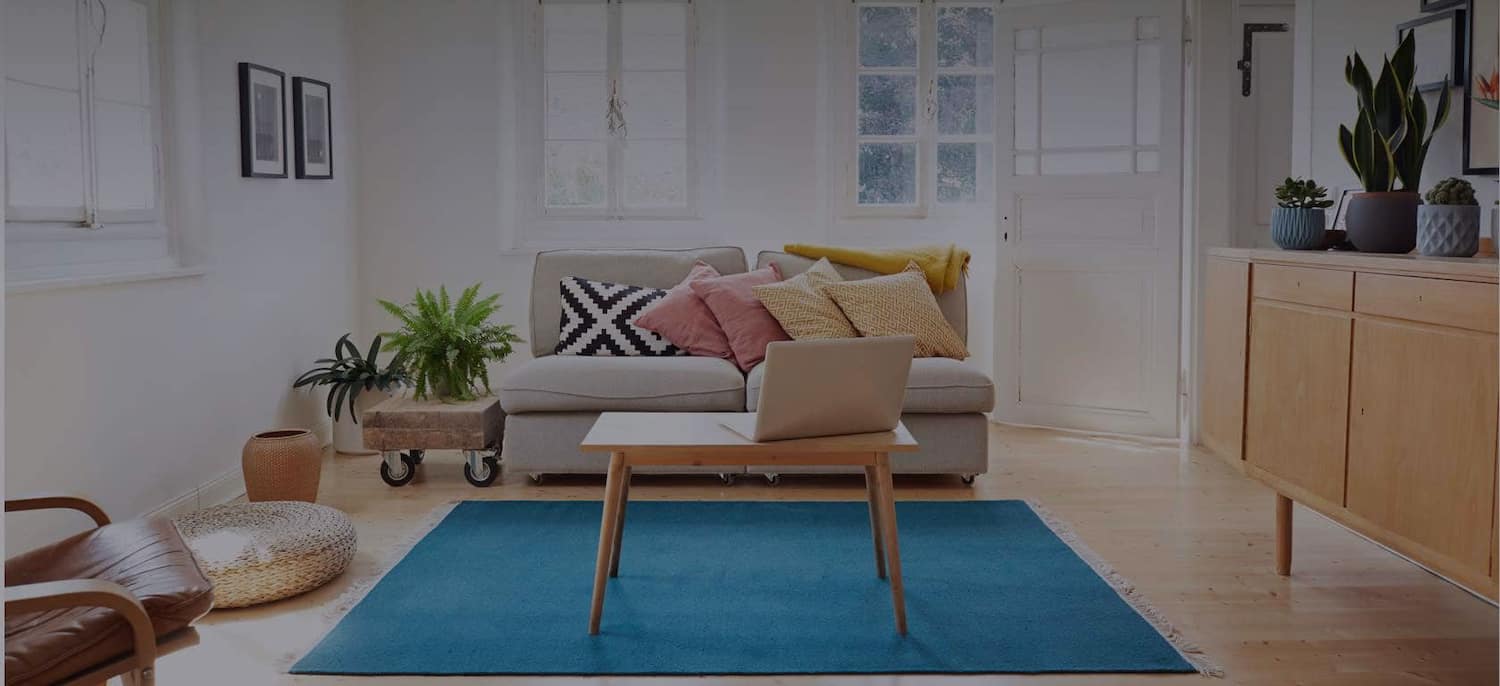 Get matched with top Land Surveyors in Livermore, CA
There are 0 highly-rated local land surveyors.
Recent Land Surveyors Reviews in Livermore
Total Control Surveys, LLC

Dave Sherman is a gem. I would give him 10 stars if I could. My husband and I needed a survey of our yard with particular attention to a property line that adjoined a next door neighbor who is in the process of putting up a wall around his property. We had heard that the owner of the other house had mentioned removing our chain link fence because he thought it went over his property line. Initially we tried contacting the company that did the survey associated with our fence installation. They were totally useless stating they couldn't fit us in for 10 weeks, and they refused to share their original survey with us because it was over 3 years old. We wanted clarification of where the line was so that the wall and fence ended up in the correct locations. We were so lucky to find Total Control Surveys on Angie's List. Dave spent almost three days doing our survey- much more than he anticipated. Markers had been removed which forced him to go up and down the street trying to get accurate readings. In addition, other markers were covered over or difficult to measure due to heavy growth on our property. When he completed his work, Dave learned that our fence was, in fact on our property. Instead of just relaying this information to us, Dave made the extra effort to find our neighbor's survey through building permits. He learned that our neighbor's surveyor had made a mistake which showed the back portion of our fence in our neighbor's yard. Dave then contacted that surveyor and discussed it, giving him the chance to make a correction. The other surveyor went back out and did indeed admit that he had made an mistake, and that our fence was not over the property line. Dave had to make multiple calls and send many emails to the other surveyor who wasn't anxious to investigate this. His efforts were invaluable. Dave is a perfectionist who is wonderful to deal with. We would definitely use his services again, and we highly recommend him.

- Carol M.

Overall, it went quite well. Kathy was able to give me a field date for the survey within a month of my initial contact. The survey team showed up on time on the specified date. They were willing to explain what they were doing when I was there. I learned about city monument markers on the road in front of my property. Also, Kathy agreed to write up the contract in both my name and my neighbor's name so that both parties had to pay their share of the deposit before the work was started. This made it seem like both parties were signed up to do the survey to determine the property line between the two properties.

- Sivaraman C.

We recently purchased a new property in the Havenscourt area of Oakland and want to install a new fence around our property. Prior to embarking on re-fencing of our property, it was recommended that we look into hiring a surveyor to clearly mark our property boundaries. Robert (Rob) Stevenson from Hogan called me today to explain the history of our property & offer free advice: rather than pay for a formal survey (which would have to be done for our whole block, not only our lot, and would be quite expensive) he suggested speaking w/ our neighbors about our fencing project---particularly the neighboring apartment complex---to get buy-in. So his advice not only saved us a bundle of money, but he provided us with a history lesson and a realistic game plan. Thank you Rob!

- Dawn S.

Well. They arrived as scheduled and performed the survey to our satisfaction. It took more time than expected to complete a LOMA packet because they were very busy, but when it was finished, they overnighted it to us. We still don't have a decision from FEMA, but hope that their work will be sufficient to change our flood zone status.

- Linnea C.

I wanted a land survey of my property so that I could replace an old fence on one side of my property because there had been a question of whether the old fence was properly marked. I called 3 contractors for a quote to mark the one side. Many of these contractors are extremely busy right now so getting the quote took me a couple weeks with TKM to schedule and get everything. Other contractors seemed to give very vague or high rates for just doing one side. I knew this because my neighbor is a real estate agent and she got a quote for the work before me. So I called her contractor and they were vague about their quote and wanted to charge me twice as much for same survey. And that was the lower bid of the two. I think because I'm a woman and in Willow Glen they think I'm made of money. So TKM just came in, gave an honest quote for the work and I hired them. Kathy in their office is very nice and helps you through reading the contract if you have questions. I negotiate contracts for a living and she did answer all my questions and made pertinent changes. Make sure to understand exactly what is in the contract though before work begins. I misinterpreted the sides of my property and so we had to make that change after we discussed the contract. Surveyors look from the street at your property and then determine right and left. Also know that surveyors will charge you a percentage up front which is about 1/2 of the costs. So you will need money upon signing. To get the survey done was several weeks out for scheduling. Be aware that you will need to inform your neighbors that the surveyors have a right to access their property by law and that they need to remove all obstructions and animals. And provide access to their property and gates. I put out letters to all my neighbors and sent emails to them describing why I was doing this. I did it for legal reasons so that if they want to object or hire their own surveyors they had enough time so that I would know if there was going to be a dispute. The surveyors came out early in the morning and started their survey out in the neighborhood to find markers that they can use. They didn't stop by my house first so I called the office. Then they came by to let me know they were there. I showed them the places I was really looking to ensure appropriate marking. I ordered markers every 25 ft on one side so that it would be easy to put in gate. It does cost extra. The other side I just put in points. The guys came back and described their process. Showed me all the orange markers. Took into account my property easement. If a marker couldn't be placed due to obstruction the placed the marker and stick inside and listed the difference in measurement. Then it took a couple weeks to get the survey back. Kathy then called me when it was done. I went over the drawings and I am an engineer. I noticed that the easement wasn't marked, and asked for that to be included. Kathy also made sure some clarifying points were put in the drawing on the fence side of the property. In any case you should always make sure you understand what is in the drawing. Then you can give it to your contractor. They updated the drawing in one day. They were able to charge my costs on credit card. I was very happy and I am now proceeding to get my gate contractor. Kathy said that they would be able to talk to the contractor when I hire them. So that is good. I highly recommend TKM. They were very friendly and just seem like they want to do great work and seemed to like what they do. Which shows in how they treated me with respect even though they didn't know I was an engineer.

- Leila S.

They are really nice. They're extremely accommodating, but I ended up using somebody else. Their price was really good. I can't remember why exactly I didn't go with them, but they're extremely nice people. Their communication skills are great. They are on top of their game. They follow through and then they know exactly what they are talking about that you don't have to go after them. I just Googled them, they just turned out to have really good reviews on Yelp.

- Victoria F.

Called and talked to the owner. The appointment was scheduled, but was later than we required. Kathy was extremely responsive in trying to accommodate our needs. The survey was very well completed and certificate delivered ahead of schedule.

- sid m.

Kathy and Tom were very professional and also accomodating with our schedule. We are surrounded on all sides by open woods and tree lines plus an easement. Kathy emailed and phoned me every step of the way to keep contact clear and simple. The surveyors were prompt and friendly finding all the boundaries without Iissue. Kathy delivered the documents herself and took time to answer our questions and then got Tom bh phone for those she could not. I highly recommend TKM.

- Celia B.

Wade Hammond Land Surveyor

We priced 4 different surveyors and Mr. Hammond was in the middle range. He was very responsive and quick to complete the survey once the onsite visit was made. Would be happy to use again and to recommend him to others.

- Chris T.

being the first time I ever needed a survey, Gary took the time to call me a few times to go over the process and also gave me (at no extra cost) a few extra drawings and illustrations to show the easements and what they meant. due to the heavy rains in the Bay Area during this time, there was some delay on the survey, however, this could not be controlled and we ended up getting the work done and finalized to my satisfaction and also for the utility companies land department. highly recommend and would definitely use them again

- Sunil P.
Land Surveyors in Livermore
Explore Our Solution Center for Helpful Land Surveyor Articles
Land Surveyors in Livermore