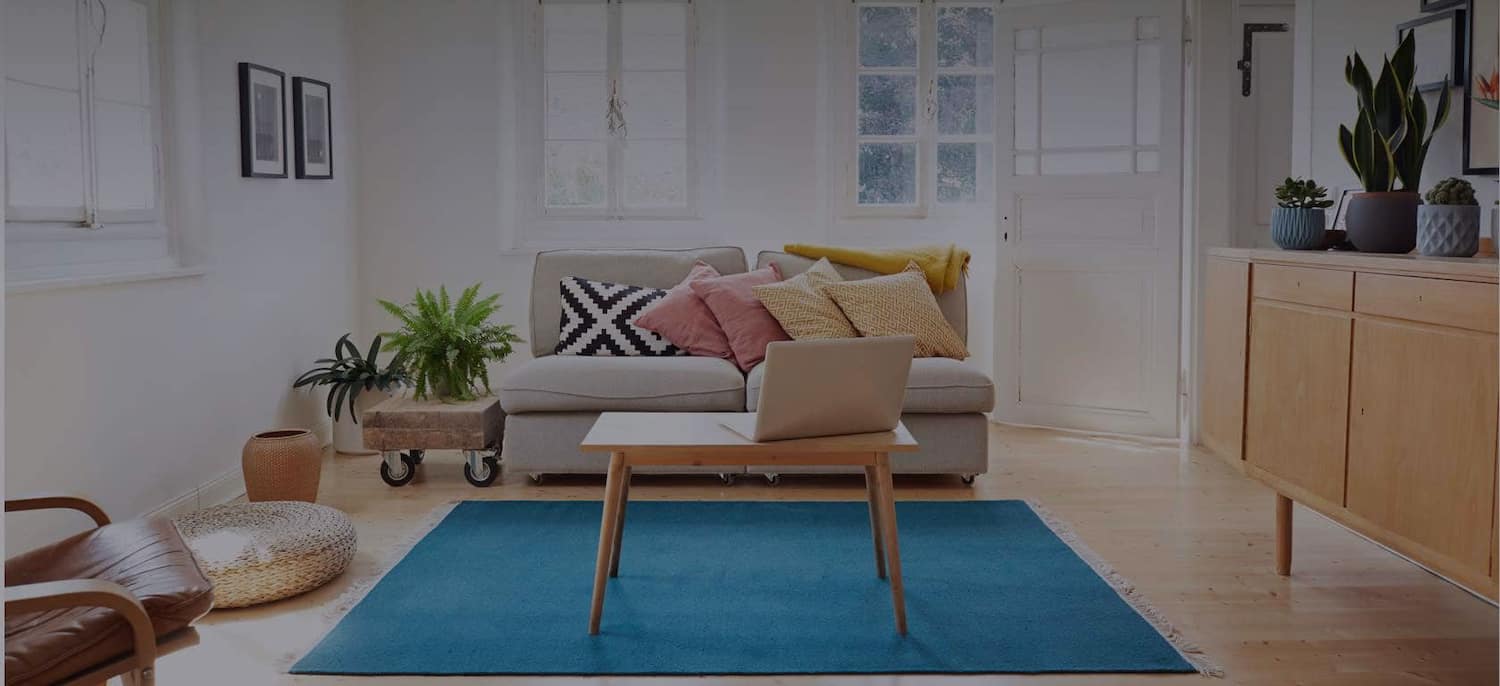 Get matched with top Flooring Installation in Carmel Valley, CA
There are 10 highly-rated local flooring installation.
Recent Flooring Reviews in Carmel Valley
Cinderella Carpet One Floor & Home

The kitchen floor was a very difficult job because it was done in a busy kitchen. There was a lot of pressure to get it done quickly to limit revenue loss. I deal primarily with the Ed and he is always very responsive. His installers are excellent and clearly seasoned. They will not tell you they can do something that they can't even when you really want them to. The job got done in time and was completed properly. Cinderella is our go to for flooring work.

- Matthew O.

ABC Demolition & Remodeling

Reroof looks great and was glad that it was done within the estimated completion date. The company made suggestions of replacing dry rotted plywood when the original roof was taken off to avoid future leaks so I was happy to at least have a choice. They were very thorough in the each process and kept everything cleaned after each day and that was a must.

- Pauline Jean R.

John said it was a 3 month job and it only ran over by a couple of weeks. In my experience that has never happened before. They were at the house early every morning with a plan for the day that they stuck with. John is an easy going very knowledgeable about the job and how to get it done. He has a good group of guys that showed up everyday and worked very hard. He took care of the permitting and was always available to answer questions and to explain the next phase of the job. Yes, I would hire John for future construction jobs.

- Cathy S.

John was very thorough and thoughtful about the plans we wanted. He was very detail oriented and communicated often to ensure we knew ecacty what was happening.He would explain in great detail the work and methods he was using to accomplish our remodeling goals. John always wanted to check in with us to let us know exactly where are dollars where going and why something took the amount of time it did. He was always looking to help us save a buck on supplies when possible but not at the expense of quality. His tile contractor did a great job and helped us with a great idea for our vanity counters. The counters that came with the vanity didn't fit our tight bathroom space so we purchased inexpensive custom tiles that looked even better and she made it work. His plumbing contractor, who was nice and friendly, was our only negative performance experience. He didn't say anything about the cover for the inflowing waterlines to the toilet not fitting. We discovered it after they left and had to replace it ourselves no big deal but it was a departure from the great experience we had had with John. He also left all of the trash from the installation of the toilet in our master bedroom. Again it was probably because John had been so diligent in getting all his trash cleaned and packed out that we were a little surprised that his other contractor did not practice the same customer service values. A few weeks later we have noticed a slow drip from one of the faucets into the sink and are unsure if it is the material or the installation. several months after the installation we found there had been a leak from the incoming water line to the same leaky faucet that had been leaking for a while but it was under the sink and a harder to notice. It looks like some plumbing tape should fix it. Overall It was a great experience and even the minor issues with the plumber are not enough to bring down our rating of John.

- Jessica S.

Here is a letter we wrote to John, owner of JRG. It pretty much sums up our experience and how we feel about the work he did: John, Now that our remodel is complete and we have passed our final inspection we'd like to express our sincere appreciation for the fine job you, your carpenter and your subcontractors have done. The workmanship and attention to detail has been outstanding and it really shows in the final results. When you began work, the house was a rundown gutted shell and now it is a showcase home like those you see on the pages of Sunset Magazine! By far and away this has been the most major construction project we have ever undertaken – almost a total rebuild. Because we had heard so many "contractor from h***" stories from friends, we were more than a little apprehensive when we committed to begin this project. But as the work progressed, it became clear to us that you are a man of integrity, that you take pride in your work, and that you hold your subcontractors to a similar high standard. In the end we can say without question that you served our needs exceptionally well. You met your budget and time commitments and you did a great job of keeping us informed about your progress. You also explained challenges you ran into in plain English and clearly articulated the options to resolve them. Given the size and cost of this job, we had braced ourselves for a stressful and difficult process. But it was actually pretty painless and kind of exciting to witness the transformation of a dilapidated house into the comfortable and attractive home it is today. And we give you all the credit for making this a pleasant process that resulted in a place that our family will enjoy for many years to come. Warmest regards, Larry and Barb

- Larry L.

Medina Remodeling Company

It all went really well, and my wife and I are very happy with our new kitchen! Freddy worked with us on the price, and helped us to save costs by dropping off his dumpster trailer so we could do the demolition ourselves. We signed the contract in December, and while we were gone for the holidays, Freddy had completed fabrication of the cabinets, and gotten all permits submitted for approval. We started work in early January, and we were done in about 2 weeks. It only took that long because we found some structural issues that required revising our plans and getting new permit approvals that slowed down the work. The crew was great, and put in a couple of really long days to keep on schedule.

- Jordan G.

Baggett Construction Services

WOW! Absolutely awesome! They were exceptional! We have a brand new house now at the completion and I have to say it was worth every single penny and more! We got a deal! I feel like I bought a brand new house! Max and his crew (Including every single subcontractor that he hired to come in) were timely, courteous, professional, DETAILED AND METICULOUS about every single aspect of their jobs. Every member of the construction crew was a true craftsman. Max Baggett kept in contact with us during every step of the construction process and was responsive to every call we made. Max runs a large company and we always felt as though we were his number one customer and paid attention to EVERY detail, and responded to every single call we made to him immediately. Even when his portion of our whole wall cabinetry was completed he made a point of coming by when we were having our home entertainment center and sound system installed. He instructed the installation team how to hide wires and protect the functionality and beauty of our custom made cabinets. As a side note I must say that I was exceptionally pleased at how clean my house was kept during the construction process! The whole front of our house was under remodel and the crew used plastic cover sheets so the dust did not get into our bedroom (That we lived out of for 3 1/2 months during the construction...so it was really important to us to keep it dust free). I have breathing problems and did not have one problem during the entire time of our construction process. Also, the lighting was done perfectly. We have some special paintings that David installed the lighting to illuminate the pictures to show their true beauty. As things were getting close to Christmas and I was having to coordinate our furniture (Murphy's Mover's was exceptional!) to get moved in so at least our family had a place to sit for Christmas Dinner.....Max and his whole team work hard to ensure we could have our construction completed in time for Christmas Dinner for my husband/s side of the family...which was a stressor in itself! I will definitely use them again AND every single subcontractor he used for our flooring, painting, firebox installation, mill work and tile work). I just have to say that there is not a better contractor and also, one of the most important and hallmark attribute of Max is what an Honest and ETHICAL man to work with, and so was every member of his team....my husband and I just cannot say enough about how great an experience this was and I would do it all over again. We just want to say a heart felt thank you to every single person that worked on our home. I now love every single minute I spend in it. I turned into a dream home.....I can't wait to start a master bath and kitchen remodel! Do hire this team and you will not regret the experience at all!

- Dorothy B.

Baggett Construction Services

Max Baggett is a great guy to work with, friendly and accommodating. He always got back to me in a timely manner when I called and explained clearly what he was going to do so I knew exactly what was going to happen. He's not inexpensive but he tries to keep cost down as much as possible while still giving you good quality work. I expect the workmanship will last many, many years. He and his crew did a first rate job in upgrading my 1950's home. He gave excellent advice and if he wasn't sure on some decorating point he admitted it. The kitchen hadn't had any work done on it since the 1960's. The first job I had done was the 3/4 wall height paneling I had installed in the kitchen eating area. It looks like something from a craftsman house. It instantly added interest in the kitchen. The next thing was replacing the formica counters in the kitchen with silestone. I also had a tumbled marble back splash put in at the same time to match the silestone counters. I am very happy with the results. After that was remodeling the bathroom, also from the early 1960's. It was gutted. When replacing some walls it was found to have extensive termite damage, almost all the wood had been eaten where the bathroom window was. The only thing holding it up was the outside of the house! Max took me personally to pick out the bathroom sink stone top at a small stone yard so I didn't need to buy a huge piece, I appreciated that a lot. So I saved money there. His talented work crew did a bang up job installing the tile in the room. The next to the last job done was evening and replacing all the floors in the house. The kitchen floor wasn't the same height as the adjoining floors and people would trip going in or out of the kitchen. That was fixed. The carpet in the living room and bedrooms was over 40 years old and was replaced with a dark hardwood floor including the hallway. New carpeting was installed in the bedrooms. Crown molding was installed throughout the house. The crown molding looks especially outstanding in the hallway. The last thing done was installing a gas insert and covering the original brick fireplace with green marble. I kept the original wood mantel. The fireplace is a fantastic focal point of the room now. If I should need any more work done I would definitely have Max do the work as it is top quality.

- mary s.

Baggett Construction Services

Awesome! Max arrived when he promised, kept in contact with us the whole time. Start/finished on time. Professional crew that obviously know their trade well. When any problems arose we were contacted before they did anything to make sure we knew what the possible solutions were to fix it. Max explained the whole process to us,how things were going to be done. He even instructed us on how to do some of the smaller projects ourselves. The crew cleaned up any mess they made, inside or out. One of the crew members even signed for a UPS package, placed it safely out of sight, as the house was empty at the time. I would not hesitate to use Baggett construction in the future, and would recommend them to anyone need work done of any size. They use quality products so things get done right the first time. Max works with people and goes above and beyond what we expected from a contractor.

- Pam L.

Baggett Construction Services

Max Baggett came highly recommended to us by family friends who had remodeling/addition projects completed by Max and his company Baggett Construction Services. After seeing both homes, we contacted Max to do our kitchen/great room remodel and our bathroom remodel. Max was very thorough in explaining his bid and answering any questions that we had throughout the project. He was great at returning calls if we weren't able to reach him the first time. Plastic sheets were hung to minimize the dust to the other parts of the house. The work area was picked up and swept at the end of each day. Max offered suggestions and his expertise when we needed to make decisions. Max made the remodeling experience a pleasant one!

- Elena F.
Flooring Contractors in Carmel Valley
Deals in Carmel Valley for Flooring Sales/Installation/Repair
Explore Our Solution Center for Helpful Flooring Contractor Articles
Find Flooring Installation in
Flooring Installation in Carmel Valley