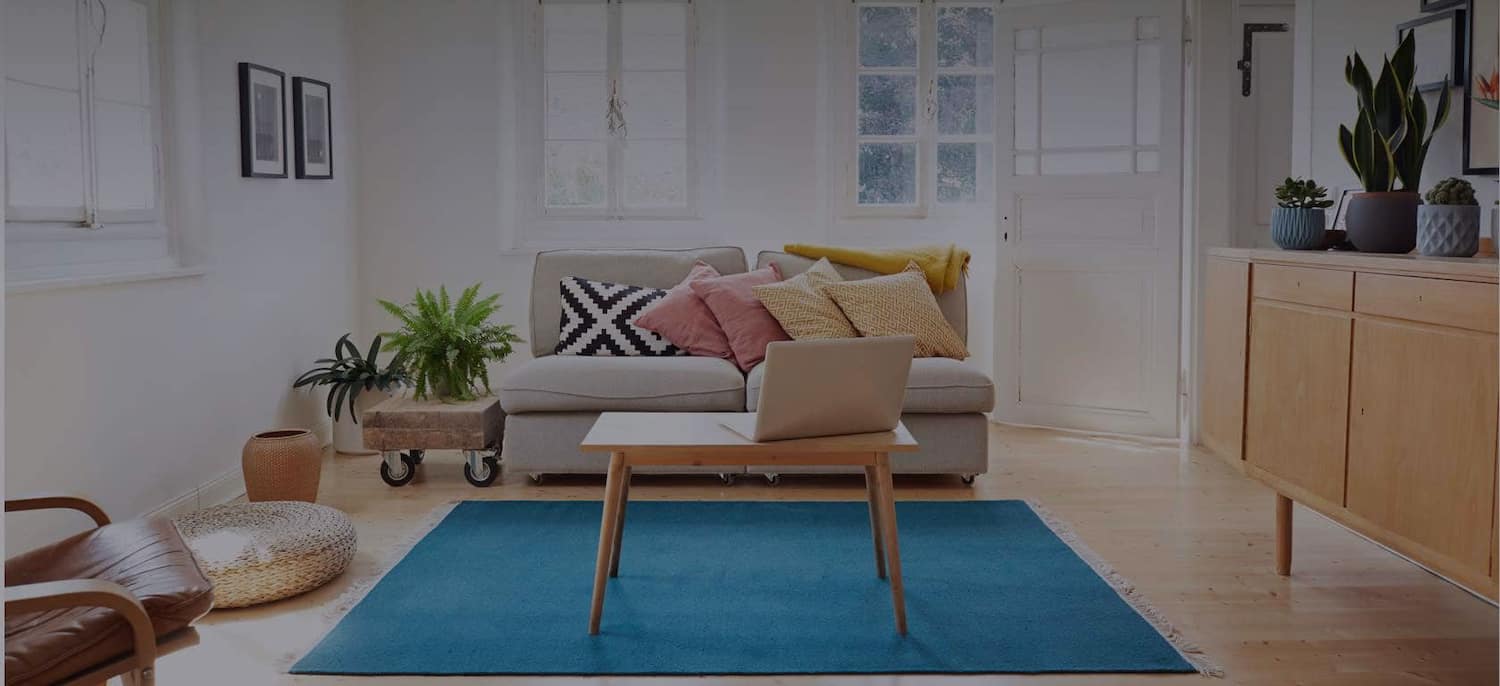 Get matched with top Door Installers in Belmont, CA
There are 68 highly-rated local door installers.
Recent Door Installation Reviews in Belmont
I must admit. We are new to the world of contractors and were feeling nervous of hiring one. Prior to we received quotes from several contractors, and Everlast Construction was the contractor who provided the best, most comprehensive price. I found the exact color and design for all the items on my wish list that I had including stones for accent wall, quartz countertops, backsplash, bathroom vanities and more. With their expertise, we were also able to enlarge our shower area from a 3 x 3 to a 3 x 6 design for nearly the same price. Even though my bathroom was small they always made time for my many questions and were always quick to get back to me. The gentlemen took care to prepare and clean up daily causing no disturbance to the household, and the craftsmanship of the preparation and tile laying was exceptional. They are fantastic!

- Florence B.

This review is way over due, but here I go. When we decided to start our bathroom remodels, of course we called Everlast Construction, since our friend's experience with them was described as having been flawless. Everlast remodeled my loft from the ground up--- completely new bathrooms, new walls, including changes along the way, and help with finish selections. Tile placement was a several hour discussion so that we could get everything lined up just the way we and the architect wanted, and was executed just like the rendering. Everything was top notch and completed on-time (told us it would be around three weeks). They cleaned up everything every night, and were very tidy while doing the work. I am so happy with my house and it is worth much much more than the money I spent on it. We are very pleased with our new home and will be recommending them to our friends.

- Patricia M.

I highly recommend Oren SOD Home Group! He is very knowledgeable, answered all my questions (and more) , very professional, and responsive. Oren spent over 5 hours during our first meeting showing me all the possibilities that can be done to my house (kitchen, bathrooms, livingroom, dinning room and all the rest of the house), if you know little about all the little details about remodeling your home (like I do), Oren will definitely explain it to you in terms that you will completely understand and turns your ideas into this beautiful 3D design. Oren also had awesome ideas and recommendations on how to attain your dream home. He knows house histories, and why houses were built in a certain way! He is unlike any other contractor that will just throw out random price of how much the renovation could cost you without showing you hard proof. I am a visual learner, so when he made this amazing 3D design using the exact measurement of my house, he by far blown my mind with his experience and knowledge. It even gave me a chance to actually change few things that did not quite look right with kitchen. He will make sure you will enjoy and have fun designing your home. Bar, you are the best!

- Charles O.

We highly recommend SOD Home Group for any large construction project. After finishing my excellent research about them, we hired them to make some significantly large repairs to our home. Oren was very up front about what needed to be done, and he listened to our concerns and ideas of what we need and want and then came up with a super detailed plan of what needed to be done. We found Oren as a very honest, professional, easy to work with person, competent, and extremely knowledgeable about his trades. Oren was present and working with his teams almost all the time they were present. Oren always answered his phone right away whenever we had questions (and believe us we had so many questions and comments). Our repairs and construction job required expertise in many aspects of construction at our home. From framing, waterproofing, stucco, structural repairs, tile work, drywall painting etc. all of which got done in a great and timely manner. We do a lot of our own repairs , and have had many contractors doing projects too, but we found SOD Home Group to be by far the best construction company we have ever seen or worked with. Their prices are fair, their work is excellent, on time, clean and the quality is fantastic. Oren is knowledgeable about whatever he is working on and always kept me updated on whatever aspect of the job he was working on. A wonderful person to work with. If you want a job completed with no stress and the assurance you are getting it done right, then we feel strongly that SOD Home Group is the one to call.

- Pavan K.

As remodels go, there are always issues only exacerbated by covid. The team reworked the schedule at extra hassle to the workers when the tub arrived cracked and introduced 2+ week delay. They sought feedback and quickly course corrected when we were not aligned. They seamlessly absorbed change orders like AC installation in tight spaces. The chandelier was perfect for the space addressing multiple design challenges...and i understood that they had to build a platform as my ceiling height wasn't accessible with all ladders. The overall design was elegant and addressed numerous challenges (kitchen is really a study in small spaces...it feels so much open than before without moving a single wall). The quality of the finished product is really remarkable. When i was burglarized (broked into lockbox), they immediately arranged for locksmith to help resecure my home. Due to unforeseen delays and change orders the work took 3.5 months vs our original estimate. They made sure every item on my punchlist was addressed and with quality. I couldn't be more thrilled with the results.

- Sharon B.

Highly committed to your satisfaction, professional, and adept at quality remodeling within any budget. You will find the result you are looking for with SOD Home Group just as I did. They remodeled and redesigned my home from start to finish. No shortcomings or mistakes. They did a solid job and I am grateful for it. It took about five months of consistent and continuous work but sooner than I expected, they completed the job with time to spare. The results are fantastic and welcome. My wife, family, and friends are loving the new look and will certainly hire for their next job.

- Ryan K.

My wife and I hired Oren at SOD Home Group for our new home build in mountain view, CA. My wife is very detail oriented and is very organized. She and Oren hit it off from the very beginning because of this. On our first meeting, Oren insisted that our builder be present and he took the time to ask about his supply sources and asked many questions about the build time line, looked at our house plans, and offered a new perspective on some planning issues we hadn't thought of. He literally went room by room asking questions about my likes and dislikes, my wife's likes and dislikes, and our three children (two boys 16 and 8 and my daughter who is 5). We have loved how Oren compiled the list of all options for let's say paint, tile, carpet, hardwood floors for each and every room etc and then puts the finalized list together and communicates that to the builder with a itemized list so that there is no confusion. The remodeling went smooth and without any issue. Al workers wear mask all day while they worked inside the house and made sure to sanitize all the spaces. Need I say more? Great!! You can't go wrong with this professional!!!!

- Kevin M.

SOD Home Group did a large scale remodeling project at our house. The remodeling included most of the sections like kitchen, master bedroom and bathroom, patio driveway and more…. They did a fabulous job. Oren and his large team of people proved to us how they knows what they are doing. After we interviewing several companies for this large project, we had to go by different companies reps which most of them did wonderful advertising but failed to perform. SOD Home Group are by far very professional & well oriented. We worked with the pre-set schedule that was provided to us by Oren and all the changes that came up during the actual work, were given with an update. All the employees worked with masks indoor and they were very respectful of personal space. Our house is now complete and looks like new. We look forward for our next project with them.

- John B.

Jose is outstanding. He was very responsive from the start, let me know his availability and was able to come assess the front door the next day. We talked about the different options for fixing the door. Because he was already in the neighborhood working, he went and got his tools and fixed the door the same day. That is outstanding service in this very busy time for handyman services. I fully recommend, with hesitation, JL Handyman.

- John Todd R.

Jay Furlong and his team did a fantastic job from start to finish. Jay does all the initial work of estimation, brainstorming color choices and explaining the process. He was very patient as I had some specific colors in mind and iterated some sample paints and swatches until I was satisfied. He even drove by a few houses when I provided a list of homes as an "example". His team/crew were pleasant, 100% on time, very careful about the plants and surroundings and diligent in their attention to detail. We have zero complaints and would hire Jay and team again if need arose.

- Chanda D.
Door Installers in Belmont
Deals in Belmont for Doors
Explore Our Solution Center for Helpful Door Installer Articles
Door Installers in Belmont