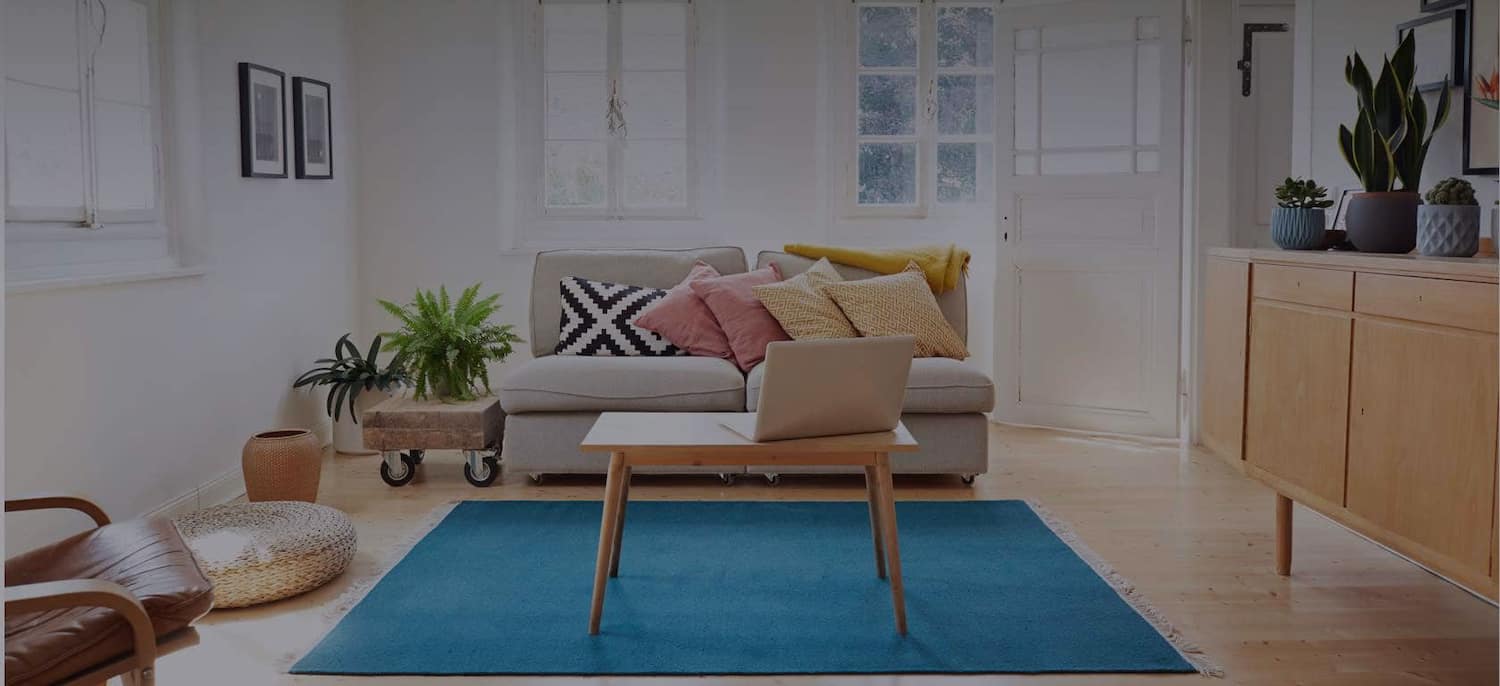 Get matched with top Foundation Contractors in Atwood, CA
There are 73 highly-rated local foundation contractors.
Recent Foundation Repair Reviews in Atwood
I worked with Supreme Remodeling last year to rebuild house for me in Burbank last year. It was a long and arduous project that involved demolishing 50% of an old house down to the studs and then building an attached addition from the ground up. I sent out my completed architectural plans to at least 15 different companies, and took interviews with many of them. Received bids from maybe 5-6 different ones. Here's what the difference was. First of all, Micky the owner of Supreme remodeling took the initial meeting himself. He was in no way pushy or salesy in any way. He was patient (it took a month for me to come to a decision). I was able to look at ACTIVE construction projects that he had going on. He was extremely knowledgeable on all of the new building trends and he has a good eye for design. Once I signed on, it took about 9-10 months to complete. He has a good roster of subcontractors that he works with. But his inside guys Eddie and Ronell are outstanding. In the end the real difference that sets Supreme apart has to be the service. Micky and his staff are very available and responsive. Even on a Sunday night he's active and communicating the following weeks work. If there's an issue he's on top of it. And even though the initial cost of the project was high, you definitely get what you pay for and to be honest, it is a very common experience to have contractors to offer you a lower price just to rope you into a situation where they constantly barrage you with extra charges during the project because they weren't "in the contract". All in all I would definitively work with Micky and supreme again in the future on any projects that I have coming up.

- Frank C.

Horizon Construction & Remodeling Inc

We are happy to see the remodeling is completed. I am satisfied with the materials chosen and the suggestions made throughout the process. Alicia and Mark Besnos collaborated in choosing the design materials. We look forward to many years of our new bathrooms. Thank you Horizon Construction & Remodeling for the remodels. Brian and Alicia Dolan

- Brian D.

SOD Home Group is seriously the best group of people to work with! They turned around my complete house - kitchens, bathrooms, floors, patio, backyard and studio were all renovated. It was a complete overhaul and a tremendous job. Everything was so well done, but in particular I need to give a shout out to the work they did converting the garage into an open plan studio unit I can now Airbnb. That work is truly beautiful and has been noticed by guests and realtors for its quality! To give you some context–before SOD Home Group redid my house, it was an old house that had been shown little love over the years. The original bathrooms were in such a sad state–the showers leaked into the basement whenever the water ran. There was little to no natural light in the house at all. Eden from SOD Home Group helped me to redesign the entire house to modernize it into a beautiful home! Oren oversaw the entire project for 18 months so really so much credit for this job goes to him (see further down for even more of my recommendation!) We started with the bathrooms, which was a complete overhaul of the tiling, toilet, shower, vanity, etc. For the shower, they tarred and sealed the base of the shower completely–which has turned out beautifully. Then we did the kitchen which again was a complete overhaul job. Cabinets, countertop, appliances, cutting a hole in the wall to accommodate the new countertop island… it was all handled so well! Then we did floors… for the entire house! These floors are gorgeous–they're treated reclaimed barn wood with beautiful texture and grain. I recommend asking for them to be double waxed (just my preference) because I like to make sure they're very smooth, but some people prefer the rougher texture under foot. All the walls inside and outside the house were completely painted. We worked hard to figure out the color scheme. Oren has a great sense of color–he was such a great help in this process!!! I went with a simple gray and white for the exterior paint, which let the natural red brick and wood of the craftsman shine through! I'm so happy with the results–it makes the house look brand new!!! Then the Pearl team moved on to the garage/studio conversion. This was such an epic job I can't even describe!!! As we began digging, we found that the old garage unit was missing a foundation! Because of city regulations, we couldn't move any of the existing walls in the remodel, so Oren and his amazing team actually dug under the existing structure and installed a cement foundation!!! This was an epic undertaking and we followed the city codes very closely. Everything was done to code and done amazingly well! The results really speak for themselves, so look at the photos–I now have a 400 sq ft open plan self-contained studio I can rent or AirBnB for additional income! And finally, the team moved on to the backyard and patio! This involved knocking down existing brick wall and digging up 6ft deep concrete installed by the previous owner, which was a complete eyesore to the property! My backyard isn't big enough to accommodate a bobcat, so the team spent weeks digging up this concrete slab with jackhammers and shovels! What was installed in its place is a beautiful firepit, garden wall, and a new cedar wood fence. They also installed pavers as footpath and new garden boxes for growing herbs. Oren also brought in a team to install a patio cover, which now provides beautiful shade for parties during the day! SOD Home Group did such a great job throughout the whole house, were so professional, and really went out of their way to make sure everything was the best. I had my home revalued shortly after the renovation and it skyrocketed in value because of the work from SOD Home Group. Finally, if you get the chance to be so lucky, ask to work with Oren. You'll be thankful you did! I've worked with him for the past 18 months and I can say without a doubt he put his heart into the project and went out of his way to make sure I was happy with the results. He has impeccable taste, attention to detail, and a big heart for his clients - all winning combinations for a stellar project manager! He has a wonderful network of people who can get him the best deals on materials - he's loved and trusted by his team! Oren follows up with his clients to make sure everything is working perfectly and to make sure you are truly happy with the result. Oren is a truly good, honest and hardworking guy and I'd work with him again in a heartbeat! I cannot recommend SOD Home Group and Oren and his team highly enough! Hire these people - they are good people who won't let you down!

- Brendan S.

My wife and I were looking to completely open up our kitchen and bring into a modern aesthetic. As you can see in the pictures, we had a very cramped galley style kitchen with 80s style red oak and old appliances. Our project managers, David and Oren, were very easy to work with and understood what we were looking for and made sure to incorporate our needs throughout the design. They were able to remove two major walls to open up the kitchen, and their designer Natali did an amazing job of reconfiguring the cabinets to give us an ample amount of storage. Overall, I'd highly recommend working with SOD Home Group, and specifically with Oren and David. They were very professional, always attentive to our numerous texts and concerns even on the weekends (we were those annoying clients lol). They handled everything with an easygoing nature that was straightforward and honest. We look forward to working with them again on any projects we have in the future! Thanks guys

- Raffi M.

Mickey had to deal with Conflicting HPOZ and LADBS regulations. He hired the right people to do the plans and fought with the city and made sure everything was in compliance during a pandemic. He also had to deal with subs and getting custom work done while places were slowing or closing during the pandemic. I wouldn't have gotten my project done during this time without him and Supreme remodeling.

- Xavier R.

Keep doing what you are doing, guys. You have been helping us a lot with post-earthquake repairs whenever we get hit. Good job!

- Ginger G.

I like the fact that their emergency repair teams are available 24-hours a day, every day of the week. Were it not for this full-time availability; my house would possibly have lost its structural integrity after an earthquake hit my locality. They sent a team that worked overnight to restore the beams and other affected aspects of the house.

- Vite W.

I had a crack in my foundation a while ago, and Reliable Roofing decided I needed an epoxy injection. I knew it was an expensive procedure with other companies, but Reliable Roofing offered a very reasonable price and provided outstanding service! After the procedure, my crack was repaired and sturdy for use again.

- Duffy E.

The subfloor of my home was starting to get old, so I had Reliable Roofing work their magic hands on the foundation and subfloor sills. They did a fantastic job making sure my cement was sturdy and replaced the old flooring. I will always remember to thank Reliable Roofing anytime I do maintenance on my home!

- Brendin I.

Our home is a lot older than the other ones in our neighborhood, so we constantly do maintenance with Reliable Roofing. They checked our foundation structure recently and fixed a small crack that was near the front area of the cement. I was so happy they caught the issue ahead of time before it became dangerous and very serious!

- Quinton H.
Foundation Repair Contractors in Atwood
Explore Our Solution Center for Helpful Foundation Repair Contractor Articles
Find Foundation Contractors in
Foundation Contractors in Atwood