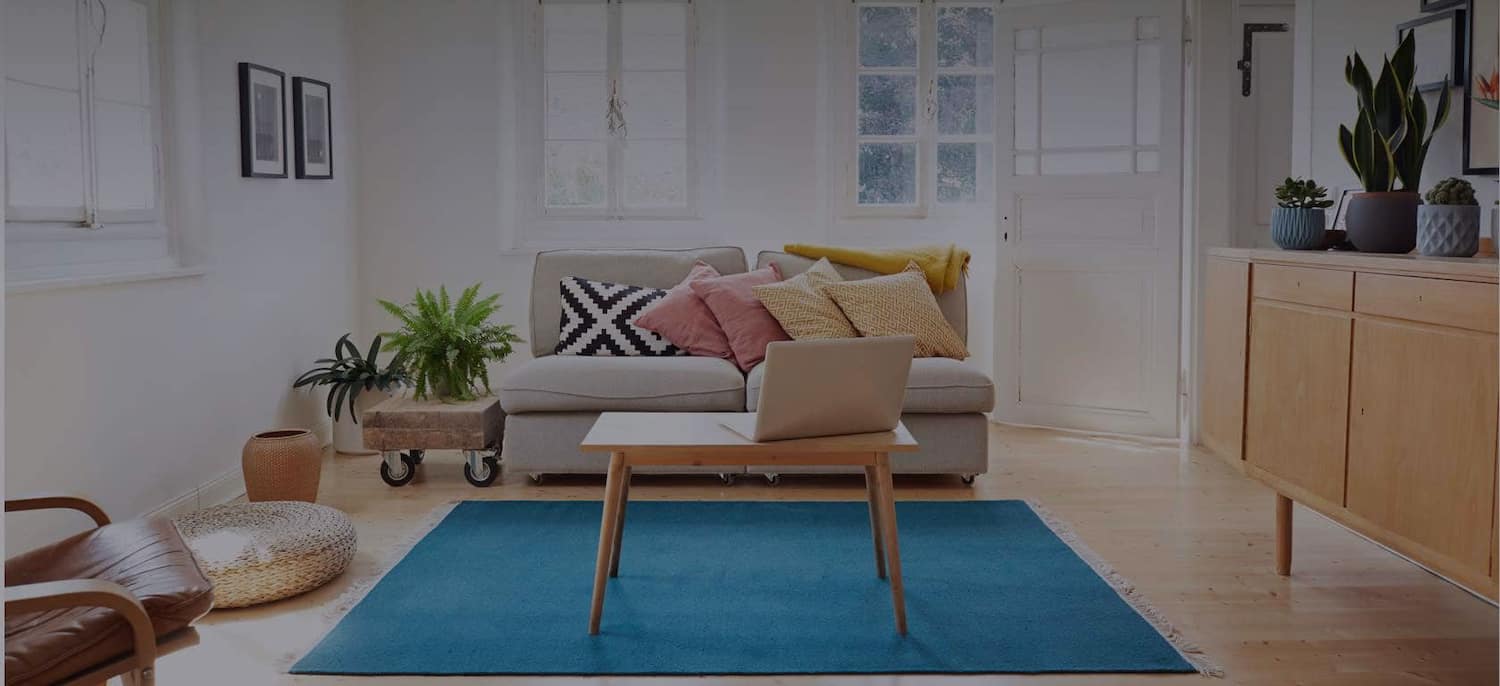 Get matched with top Insulation Contractors in Wedowee, AL
There are 4 highly-rated local insulation contractors.
Recent Insulation Reviews in Wedowee
Valley initially came out last summer and found our heat pump was low in refrigerant. They added refrigerant and ran dye. It worked well until the coldest day of the year...20's. I called them at 7:30 am and they came out by 9 am. Found a leak in evaporator coil. Recommended replacement due to age of heat pump. Everyone that came out (Kevin J, Brandon B, and Vance K) were very nice and professional. Installation was complete in one day. They even came back the very next day and replaced the drain system that we had in place. Thank you!

- Sonja M.

Kent was very knowledgeable and made sure I understood everything he was doing. The inspection was very through. Would highly recommend this company.

- Johnnie C.

Great guy and company. Second time using Mr. Brooks and each time his services were above and beyond!

- Jovarius B.

Mr. Brooks was very thorough and detailed with his inspection. Even though the issues identified were not issues of immediate danger, they were some that could potentially become of danger in the future, if they are not taken care of quickly. During his inspection, he and his son were both very professional and willing to answer all questions we had and even explained in detail the process of some of the repairs. My wife and I would highly recommend Mr. Brooks at Alatech Home Inspection Services. If you want honesty, completeness, and professionalism, this is the company to call. We can't wait to go HOME! Thank you Mr Brooks, for everything you did for our family. Sincerely, Mr. and Mrs. Xavier Cortez, Sr. Glencoe, Al.

- Dana C.

Mr. Brooks was very knowledgeable and professional. His preformane far exceeded my expectations. He saw simple probles I had overlooked on two other trips through the residence. I would recommend him to anyone. Very satisfied!

- Jesse L.

Mr. Brooks was VERY personable, yet professional. His inspection was VERY thorough. You could tell it was a technical based inspection, relying on current building codes and requirements. While providing us with a verbal review of his findings, Mr. Brooks used everyday, layman's terms. I was pleased with all aspects of the inspection; from the initial telephone conversation, to explaining his rates, promptness of scheduling the inspection and being there at the scheduled date & time to explaining the results verbally and ease of accessing the report on line, Larry Brooks was OUTSTANDING. We used him for two home inspections and I would readily hire him for another. I whole-heartedly recommend this person to any and all who are in need of such services

- Dino N.

Maine Bathroom Remodeling

We had two baths remodeled. At the end of each day, the cleaning and straightening up was very good. Eric kept us up to date on what the next day or two plans would be. Bath 1 was a complete tear out and replace, bath two we replaced the tub with a show and added to the closet where the original shower had been. Eric furnishes labor and you furnish the "pretty" items like fixtures, tile, towel holders. They used top of the line materials. We did ask for a couple of things, not in the original estimate and ran into a major wiring issue in the 2nd bath redo. We negotiated a price change that day, very fair, and moved on. The wiring was run midway down a wall instead of in the attic or near the ceiling. Caused some major rerouting, we didn't know so it was an understandable cost increase. Eric is an extremely fair person to deal with, he wants the job done right.

- Steven C.

He worked on our house for about 8 or 9 weeks. It's a big house and it was a lot of work. He was very professional and very knowledgeable. The work was very good. We had nothing to compare the price to. We plan to use him again.

- Wayne R.

Was very courtious and a true professional. Arrived when he said he would, A gentlemen around my family when I was unable to be there. Finished the job on time, exactly when he said he would. A very pleasant expierience for my wife and I. Thank you Complete Home Repair!

- rocky d.

Maine Bathroom Remodeling

My Bathroom was a Pepto Bismal Pink, it was God Awful! I could not keep the mold from growing in the tub and shower wall. The bathroom stunk like wet dog. I knew it was time to remodel. I contacted several local contractors and each one seemed to be a idiot or gave me the though of a used car salesman. I finally got a hold of Mr. Denton and Sweet Home Repairs and Remodeling through a friend who found him on Angieslist. I called him set an appointment and finally a contracted to do the work. Mr. Denton and his two men got my bathroom done in 2 weeks. It was a ton of work but now I am so pleased. The entire company was so professional and very clean in how they took care of my house while they tore out the bathroom.

- Linda F.
Insulation Companies in Wedowee
Business Description:

Barrier Insulation Company specializes in spray foam insulation. Barrier Shield Poly Expandable Foam provides the best seal in the insulation business! Barrier Shield Spray Foam creates an air tight seal with performance that exceeds any other types of insulation. Superior to fiberglass, bats or blown in insulation. Barrier Shield Highlights Eliminates drafts Helps equalize temperature & humidity levels Restricts entry of allergens & pollutants Restricts entry of pests Improves home energy ef...

Recent Review:

Scott, Eric, and Andrea are efficient, friendly, and make it all very easy. The price was fair and competitive. The installers showed up on time and went to work. When we returned home the following day, our home had only the aroma of a fresh coat of paint. All very reassuring. The building inspector examined everything carefully and we passed. Every contractor can learn from how Barrier treats customers. Good communication is skill #1. Thank you!

Reviewed by DOUG J.

Alexandria,AL

A Super Service Award goes to providers who have achieved and maintained a superior service rating on Angi.

Business Description:

***PLEASE CALL ME DIRECTLY AT 256-239-4450*** Alatech Home Inspection Service has been providing residential and commercial inspections since 1986. We also specialize in Stucco/EIFS, Hard Coat Stucco, Architectural Stone, Fiber Cement (Hardie Plank) and Vinyl cladding installations and moisture testing for home owners and real-estate transactions.

Recent Review:

Mr. Larry was extremely thorough, very professional, personable, and quick with his report! Highly recommend this business!

Reviewed by Amber S.

Business Description:

Northwest Exterminating is ideally positioned to meet your termite, pest, mosquito, lawn care, bed bug, and wildlife needs. Proudly serving Georgia, Tennessee, Alabama, and South Carolina. Northwest Exterminating is a family owned business that was founded in 1951. At Northwest, our mission is to create a healthier living and working environment for our customers. We will uphold commitments made to our customers while exercising honesty, integrity, and excellence. Free Inspection (not ...

Recent Review:

Techs that came out were polite and professional. Took care of everything without any issues.

Reviewed by Michael M.

Business Description:

Rainblocker Roofing has 35 years experience in the roofing industry. My family owned company takes pride in providing excellent service from start to finish using only quality materials. I"m a Licensed Insurance Adjuster with extensive knowledge in the insurance claims process. No job too big or small. We accept all major credit cards and FINANCING IS NOW AVAILABLE!

Recent Review:

We contacted Mr Groves and scheduled an estimate consultation, he didn't show up for this appointment and I had to call him to reschedule. 30 minutes after he came to our house and gave us an estimate he called me to say he was running late, I reminded him that he had just been there. He said that the coupons on this site were no longer valid. We signed the contract for roof and gutter replacement and schedule a date for the roof to be replaced. A week before our scheduled roofing Mr. Groves called e to say that he would be out to give me an estimate for our roof. I called him back and reminded him that he already had and that we were scheduled for the roof to be replaced, he assured me that he would be there on the scheduled day. His crew showed up and did a great job on the roof. We asked when the gutters would be done and were told in a few days. We explained that we needed to know when the work would be done as we have two big dogs and needed to be home to keep them inside while the work was being done. I had to contact the company again a week later to ask when the work would be done, was told that they would return my call and let me know. I had to call back the next day and was told that the gutter guy hadn't given them a day yet but that they would let me know prior to the work being done. A week after that men showed up in my driveway, fortunately I was off but had planned on going out that day. I had to cancel my plans and stay home to keep my dogs inside. The downspouts were not placed where y husband wanted and he had discussed this with Mr. Groves when he gave us our estimate. The gutters are black but you can see white on them so we will have to paint them. I contacted Mr. Groves to let him know that we were not happy with the job, he said he would talk to his project manager and get back with me. 2 weeks have passed and still no word back from him. I paid him for the work but would not recommend him to anyone else. Obviously he doesn't care that the work was ot done to our specifications nor that we are unhappy with the job.

Reviewed by Laura N.

Business Description:

Indoor Solutions Inc. is Columbus, Georgia's number one HVAC installation and service specialist.

Rating Not Available

Pros who have not yet received a review do not have a rating displayed.

Business Description:

Specialising in all your home or business needs reasonable prices with quality and professional work guaranteed

Rating Not Available

Pros who have not yet received a review do not have a rating displayed.

Business Description:

General contracting service for over 22 years, we cover a wide variety of services from a to z. We are also one of the few authorized rep. for the epdm rubberized roof coating system in the southeast . This system can coat wood , shingle, and metal roofing. excellent for flat roof on private and commercial systems, and also does great on house trailers and rv's. We have several employees that are employed because of their specialty skills, such as painters, carpenters, equipment operators.

Business Description:

Finish Carpentry , Design , Remodeling and Restoration

Business Description:

Yellowhammer Roofing, Inc. is a family owned business.

Recent Review:

The installers did an excellent job!

Reviewed by Janet F.

Business Description:

Northwest Exterminating is ideally positioned to meet your termite, pest, mosquito, lawn care, bed bug, and wildlife needs. Proudly serving Georgia, Tennessee, Alabama, and South Carolina. Northwest Exterminating is a family owned business that was founded in 1951. At Northwest, our mission is to create a healthier living and working environment for our customers. We will uphold commitments made to our customers while exercising honesty, integrity, and excellence. Free Inspection (not ...

Recent Review:

DO NOT USE THIS COMPANY Northwest Exterminating Company purchased Flag Pest Control in Lagrange Georgia. They have owned the company since 2016. I thought I was doing business with a locally owned company. I prefer to do business with locally owned companies because I find them to be more honorable than strangers from another town. Every time I get a phone call from this horrible company trying to collect money for something they never finished I'm going to post on Facebook. If I could give them zero stars I would. We signed a contract with them to remove bats from our garage and dispose of the guano. They installed all of their stuff and left. They cleaned up some of the guano, but not very much. The next day the bats were back. They came out and discovered that they forgot to cover one end of the peak. They put their cone on that peak and left. The next day the bats were back. Eventually we figured out on our own that they were coming in near the soffit where they did not finish sealing. It was visible and obvious that this was the point of entry. We tried to schedule another appointment for them to come back. We were not allowed to schedule an appointment. Because they were coming out to resolve a problem with a prior appointment we are not allowed to schedule an actual appointment time. We have to be worked in at the beginning or end of the day, either before 7 AM or after 7 PM. Multiple times we were told someone would be out after 7 PM. Only to get a phone call at 8:30 PM or later that it was too late and no one would be coming. We rearranged our schedules to be here. The house was unoccupied at the time and we were sitting in an empty house waiting for their technician late at night only to be stood up. Unable to wait any longer on the guano removal, we were forced to do this cleanup on our own. It was gross and disgusting and the precise reason why we tried to hire someone. When we finally got a technician to show up, we asked how much they would be taking off our bill because we had to remove the guano ourselves. We were told they do not ever give discounts. We told him that was not acceptable. The guano removal was part of the contract. We would not pay full price when we had to do the removal ourselves. The Technician got ugly. He told us that he would be coming back to rip out everything that they had put in and we would owe them nothing. Then the bills started arriving. We repeatedly asked how much we would owe them for what they have completed. We still have bats and we had to do the guano removal ourselves. They continued to insist that we owed the full price. We sent them a letter along with partial payment. It has been almost a year. We get at least one phone call a month demanding payment despite the fact that we have sent certified letters asking them to cease and desist with debt collection. They are a not an honorable company. They did not perform the work we contracted for. In the phone call we received today he actually told us that the bat in the photograph my husband sent him as proof that we still have bats " could have come from anywhere". Do not do business with this company. They do not honor their work. They do not make you a priority when they make a mistake. They hound you for money when they haven't finish the job. Do not, do not, do not, do not use this company!

Reviewed by JM B.
Explore Our Solution Center for Helpful Insulation Contractor Articles
Insulation Contractors in Wedowee