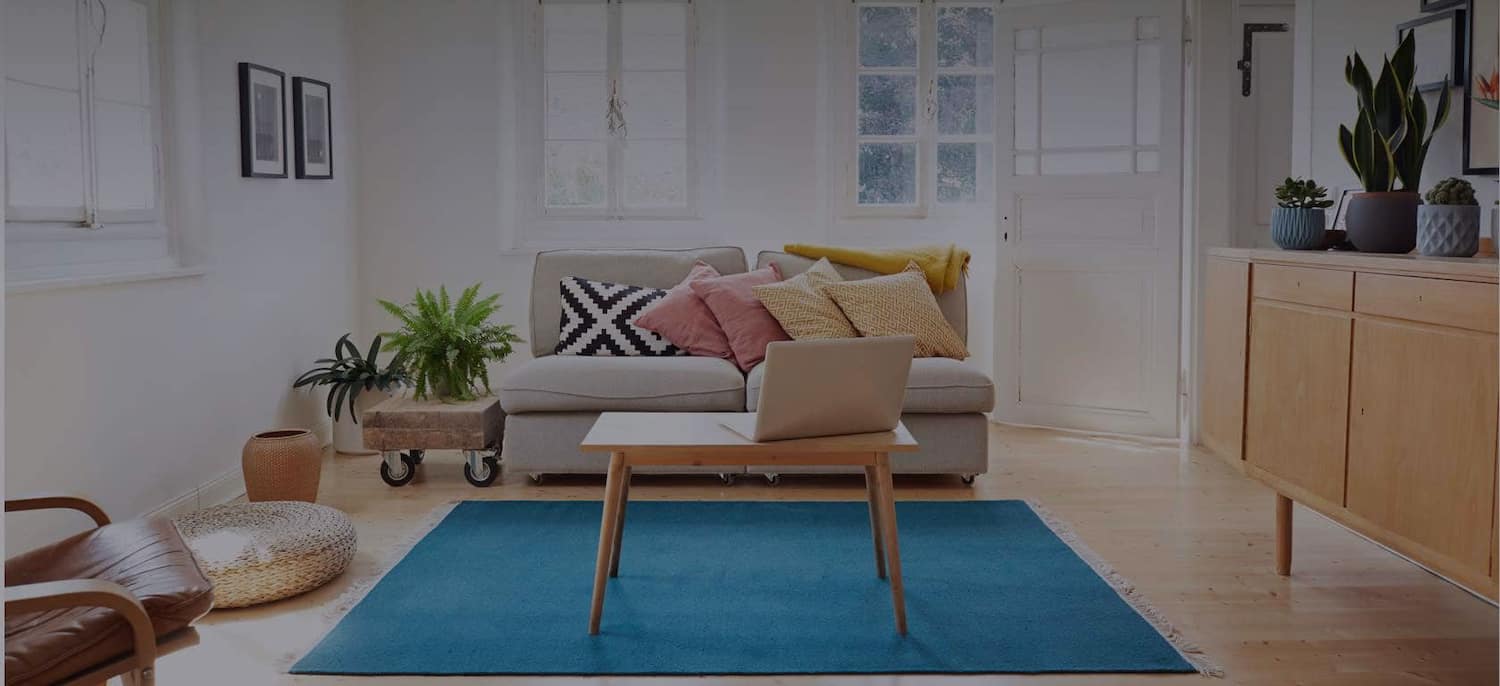 Get matched with top Home Security Companies in Richmond, VA
There are 11 highly-rated local home security companies.
Recent Home Security Systems Reviews in Richmond
Save yourself time and frustration by immediately using ADT and their local dealers if you need a home security system. The other guys in the industry aren't nearly as good. They will answer all your questions and get you hooked up with the proper system for your situation. Nothing that they do is boilerplate.

- Jonatan c.

SafeStreets - ADT Authorized Provider

I didn't feel nickle and dimed by SafeStreets when getting a quote for a new alarm security system. After getting a few other quotes, it was obvious that they were running the best deal out there. We're happy new customers with ADT.

- Terry A.

Buckley's Securitysmiths, Inc.

Mr. Buckley did a wonderful job for me repairing locks that had gotten out of alignment. Pleasant, on time, efficient and reasonable prices. I recommend him and would definitely hire him again if the need arises.

- Anne G.

It turned out just fine! From my research, they seemed more reliable than competitors and it was more reasonably priced.

- Kathryn W.

I will give Alarms, Inc. one piece of credit and that is that their prices were lower than some of their competitors. Now I know why - you get what you pay for. We had them install 4 security cameras and a video doorbell that hooked up to an NVR system. They never fully finished the job. Their customer service was atrocious. The had one guy come out alone to do all of the work. He was constantly all over the place and stressed because of the amount of work they put on him. Trying to schedule him to come was a total nightmare. We were rescheduled and forgotten about several times and I felt like I had to constantly bother them to try and get the job done. During the job, a hole was accidentally drilled straight through our living room wall through our outdoor siding. It was fixed with an electrical plate siliconed to our siding. During the job holes were also drilled into our siding for wiring which we specifically asked them not to do. Wires were left exposed even after asking them to cover them. We got the specific doorbell he told us to get to go with our NVR. It never connected properly to the NVR like we were told and they gave up on the job completely. Instead of working through the issue, he left after an attempt to fix it and said he would be back - he never came back nor called to work it out. I got a bill for the job and said I would pay it once the job was done. They tried calling my husband to get paid so they wouldn't have to work with me. Then again the conversation was dropped and did not hear from them. 5 MONTHS LATER I got a call to pay my bill and stating there is nothing they can do to fix the issue. Stan was completely rude on the phone and provided no care or customer service, instead he explained away the problem and all he cared about was getting paid. I would NEVER use this company again or recommend them to anyone.

- Jackie R.

Vector Security - Richmond

I was a Vector customer with no complaints for a number of years. However, when the tie came for them to do anything other than sell to me, they completely failed. Vector's gross negligence in the ultimate management of my home alarm system and their refusal to repair it in a timely fashion resulted in several weeks in my home without the coverage they promised. After I sought another alarm company because they refused to repair my service, they sent me to collections for the balance of a contract they were clearly unable to fulfill. I never missed a payment. I never gave them a reason to want to lose me as a customer. But when the rubber met the road, they were completely unable (or unwilling) to hold up their end of the bargain. Instead of owning their inadequacy, they have chosen to extort money from a 7 year customer that they were simply not interested in retaining. Do not do business with this company.

- Keith B.

11/5/2018:: The installation went great. I had three installers show up and they were AWESOME. Rudy did the main install and Glenda (who I thought was just a a Sales Rep) came in to assist. She went around and removed all my old Richmond Alarm stickers and signs and replaced them with Johns Brothers. Wherever I wanted a sign or sticker, she put one. Taylor came along and helped to install the new key pads and smoke alarms. I can't say enough good things about these three. Everyone I have come in contact with at Johns Brothers is so friendly. Our old smoke alarm went off in the middle of the night and I called the next morning. Dana took the call and Great Customer Service and a friendly attitude has to be one of Johns Brothers' requirements to work there. Dana was so nice and she responded fast and asked for my earliest time of availability. Not their earliest, my earliest. And there was no time window given (i.e., between 1 and 5) as so many service companies give. Rudy came back and replaced the unit the same day and I have not had any trouble since. I LOVE the system and I LOVE the app that I am able to use to lock my back door, turn on and off the alarm and control my lights. I can't wait to order the thermostat that allows me to control from the app as well. I have a neighbor that watches my house if we go out of town. She is always fearful of setting off the alarm so I downloaded and set up the app for her to use. She LOVED it. I also set off the alarm once by accident and the response was within seconds. I HIGHLY recommend Johns Brother Security! The service and employees are the best you could ask for. Your home is safer in their hands. Prior Post: Ok, I haven't had my system installed yet (scheduled for next week), but I wanted to comment on what I have experienced just from researching and calling them. They know their stuff and they WILL NOT over-sell you stuff you don't need. In fact, they will talk you out of stuff. Also, they charge pennies for their install compared to one of their biggest competitors (Richmond Alarm). I have been with Richmond Alarm for over 20 years. Recently my keypad went out and it could not be repaired. I ended up having to get a new keypad. Since I have 2, I ordered both replaced. They came out and installed them (telling me they would be here at 8:15 but not showing up until almost 9:30, so much for my morning walk.) So, this visit will be costing me almost $400. In talking to the salesman, I mentioned wanting to be able to have a door lock that I can open via my phone. He told me I needed a module and a deadbolt and he said it would be $250 (as he would waive the install fee). Then when the guy showed up to install the keypads, he had no idea I was to also get the deadbolt and module. Called salesman and he said I never signed the document he sent. Guess what, the document was never sent. Then he resends and I get a document wanting to charge me $649.00. II did the math and thought it was going to be for everything. NO, it was in addition to the keypads. He said the quote he gave was just for the module. Why would I order a module without the deadbolt? So now, if I wanted to get it, it would cost me $1,000+. I was furious. I cancelled my service with Richmond Alarm. I called Johns Brothers Security and found out that not only can I have what I want, along with even more (video doorbell, lightbulbs that can be turned off by my phone). Guess what, all for $ 190. What's the catch? A service plan for 3 years. Heck I stayed with Richmond Alarm for over 20 years. Even when I add the $400 that I have to pay Richmond Alarm, it will be almost $400 saved. Plus, I plan on selling the keypads on eBay. I will update my feedback once I have the installation and see how they respond. But for now, you could not ask for BETTER Customer service. Their salesperson is honest and will not quote you on something you don't need. She is also friendly and so funny. Just call and ask for Glenda. 1

- Menthia C.

This was the second time around for these folks, as we installed a new system in a second home. All has gone well! Would definitely use them again and have recommended them to others.

- Melvin M.

DYNAMARK SECURITY OF RICHMOND

We had a wonderful experience with Dynamark. The owner came to our home to tell us about the services they offer and made suggestions for what he thought we needed. Installation was scheduled quickly. A couple pieces of equipment were forgotten when installation was done. Frank called to apologize and a return visit was promptly scheduled.

- Sarah H.

DYNAMARK SECURITY OF RICHMOND

The install went without issues and the system and the tech explained the system clearly. Has been working great ever since. Costs for install, battery backup and monitoring are very reasonable for a non do it yourself system. Would highly recommend Dynamark Security. Frank the owner gets involved with specs for the system and coverage and follows up to ensure that the customer is satisfied.

- William M.
Home Security Systems in Richmond
Find Home Security Companies in
Home Security Companies in Richmond