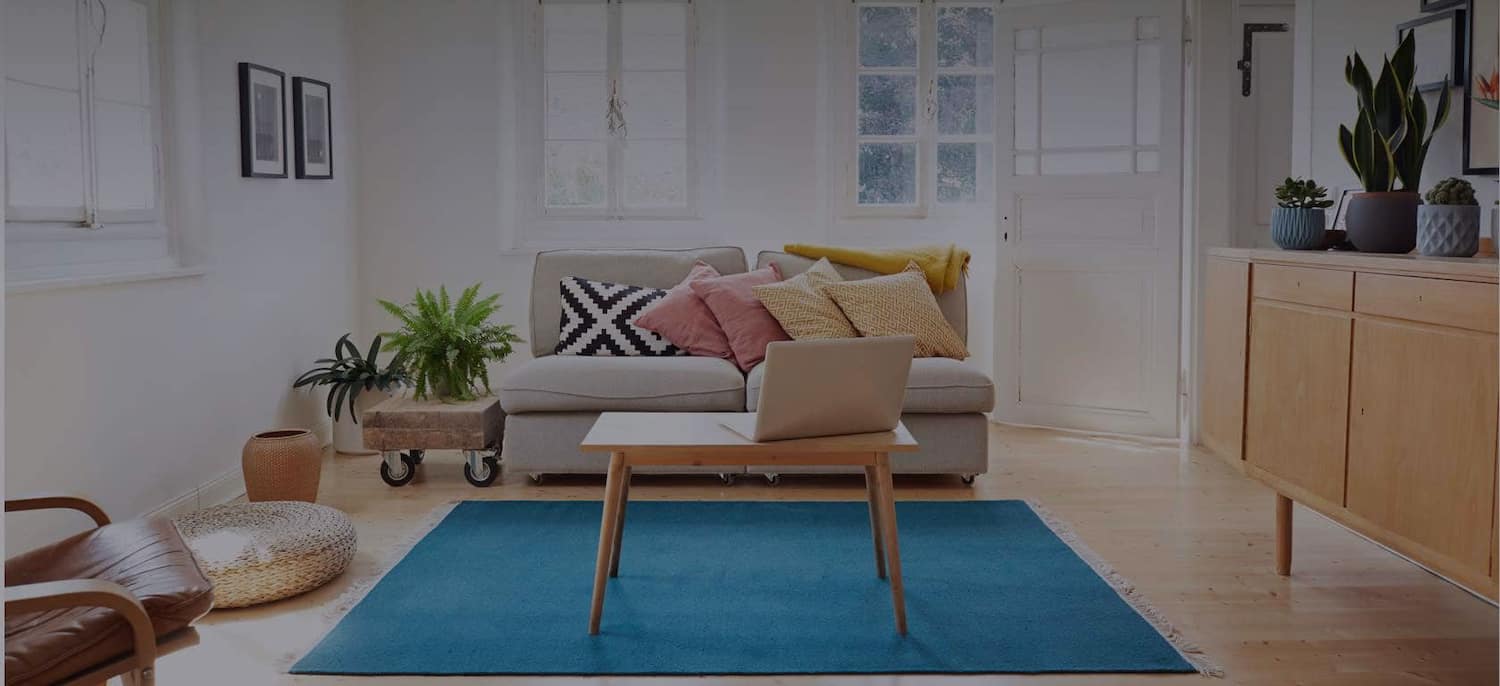 Get matched with top Interior Designers in Clackamas, OR
There are 38 highly-rated local interior designers.
Recent Interior Decorators Reviews in Clackamas
My husband and I recently moved to Oregon (February 2020) and purchased a home in South Beaverton. We decided to immediately remodel our kitchen, which actually turned into a larger project to include the guest bathroom, living room, and hallways. I interviewed five different firms, all of which are highly rated. Let's Remodel, however, stood out right from the get go. Pavel did a video tour of our kitchen (because it was just the kitchen at this time). He was thorough, a good listener, and answered all our questions, but it was his warmth and humor that we appreciated. Pavel and Polina then came to our home and designed a beautiful kitchen and living area for us. They explained the process completely and were very generous with their time. We hired them, and we're glad we did. Polina is an excellent designer. She put together all the fixings for our home with a variety of options. Pavel is a superior project manager. His workmanship is excellent, perfect really. The workers were considerate, timely, and respectful, and they always cleaned up. Their communication is also excellent. They responded to emails immediately. We always knew the agenda, the timeframe, and what to expect. Delays were minimal, and they were always due to Covid-related stuff. Finally, I would be remiss if I did not mention their quiet, calm demeanor and positive attitude. They truly care about their clients, and I enjoyed getting to know them and the family. We shared many stories and laughs along the way. Best of all, the remodel is absolutely gorgeous, beyond my expectations. I look forward to working with them next year on our next remodeling project.

- Sheri H.

It went very well; Karen King was very knowledgeable and easy to work with. She helped us with countertop selections, flooring (both hardwood and carpet), tile, paint color, etc. Our original appointment was to be 6 hrs over 2 days, but with Karen's help we were able to finish all our selections in one day.

- Diane N.

We worked with Kylie Dalton as our designer in our new construction home. She helped us pick out all our flooring and hard surfaces, carpet, LVP, tile, mosaics even grout, in our entire home helping. She was patient, knowledgeable and helped ensure a consistent, modern design while keeping budgets in mind. Highly recommend!

- Khai N.

HARDLINE DESIGN AND CONSTRUCTION INC

First off I could not say enough about Adam and his crew! He came highly recommended! Prior to Adam we had a contractor just ruin our dream to add a new bathroom in our home. Adam came out and from the start was honest, had great communication and literally saved our dream! He showed up everyday, answered all my questions (which I always have many) worked with all city inspectors and plumber to get our wreck of a bathroom fixed, all permitted and usable! He worked within our budget, even when I added a few extras! If you want a honest, trustworthy and hard working company Hardline design and construction is it!!!

- Krystle W.

We had a major overhaul of our entire downstairs and the results by Let's Remodel have transformed it into a super functional space that our family will enjoy for years to come. Pavel, Polina and Kat really worked hard to give us an amazing space. Initially, I really struggled with the former layout of the kitchen, and after more discussion, it made sense to knock a wall out and enlarge the space. We love all of the pull outs in our cupboards and I can actually find all of my spices now...and can even buy more! My pots and pans are organized for the first time in 20 years. In addition we asked for two custom items: a bookcase hidden door for a poorly located closet, and also a liquor cabinet. While everything downstairs looks amazing from the floors, to the base boards, to the larger window, the bookcase and liquor cabinet are the most unique things in our home now. We are very happy with the results!

- Heather M.

I started my design journey back in August and chose Ward 5 Design very quickly. Leni made an on-site visit to 1. talk through what I was looking to achieve 2. look at the space and how to reconfigure it 3. make note of any pieces I wanted to keep and incorporate into the design. When Leni sent over the final design board, I was in l-o-v-e. She really nailed my style aesthetic. I very much appreciate the thought and dedication behind each piece of furnishing she curated. I found myself showing everyone I knew my design board and what I was buying, etc. I would absolutely recommend using Ward 5 Design.

- alexsandr p.

Mosaik Design & Remodeling

Erin, Scott, and the Mosaik team were wonderful to work with. They turned our dreary galley kitchen into a functional yet beautiful space, on time, during the COVID pandemic. Erin's layout changes added much needed counter space and a pantry! We didn't think a pantry was possible. And tweaks like new high windows and wider/taller openings helped our home feel airy and flow so much better. Scott was the ultimate professional. He gave practical advice on how to live through a kitchen renovation and addressed any concerns promptly. We picked Mosaik because we loved the special details we saw in their portfolio and wanted that for our home, and they absolutely delivered.

- Joseph R.

"Let's remodel" did a complete kitchen remodel in our 40-year-old house. Originally we wanted to change only the kitchen but ended up also changing the floors in the whole first floor. We are pretty happy with the end result and the process. "Let's remodel" offers complete set of services including kitchen design, floorplans, 3D modeling that was really useful to visualize the final look. Gosh I spent a month picking the backsplash and ended up changing the pattern mid-project. Polina patiently listened to my ideas and changed  the design showing me the renderings, I was happy that we shared the same view on how a new kitchen should look like. I picked mid-century style with split-color cabinets, and lots of storage space with space organizers inside most of cabinets. I spent a lot of time with Polina going through each cabinet idea and its kitchen function. Oh and it really helped that they have their own showroom which I and my husband visited several time to get an idea of how cabinets and finishes and tiles and all other stuff looks like in real life. Polina and Pavel (the contractor) set up a chat with us and promptly responded to my many questions during actual renovation. We gutted original kitchen down to studs ourselves to save a bit on cost, Pavel and his team  were flexible to that. Pavel's team was excellent as we observed them during their work (we planned to travel during renovation but corona put an end to that plan). They kept the construction zone clean and tidy after each day  Of course there were several change orders, mostly related to discoveries after demolition, within 5-10% of total budget. I'd say that "Let's remodel" bid would not be the cheapest one but they are honest people that won't nickel and dime you in the process and I think that is important, it gives you security.  Also I learned that the material cost varies significantly like with backsplash tile. I picked the one I liked and it was like $47 per sq foot. After much haggling with my hubby we picked a really nice option that was half that. The kitchen was completed recently and I could not be happier with the way it turned out! 

- Olga K.

Mosaik Design & Remodeling

After searching for almost a year for the right company, we fortunately found Mosaik to remodel our kitchen, nook and sunroom. We are incredibly happy with the results and love our new kitchen. Even with Covid going on, Mosaik still finished on time and they handled all of the unexpected issues that Covid brought on extremely well. I was very involved in looking at the quality of work each week and whatever question I had, Mosaik always responded and they put quality and our expectations first. I don't think you could find a better general contractor than Scott!

- Katie L.

Jenni, along with Kathy Miller Interior Designs went above and beyond designing our room. So creative,and really took the time to understood our style concerns. They even came in under budget! We will be using Jenni Rabern Interiors in the near future and highly recommend her.

- Cordes T.
Interior Designers in Clackamas
Deals in Clackamas for Interior Design & Decorating
Explore Our Solution Center for Helpful Interior Designer Articles
Interior Designers in Clackamas