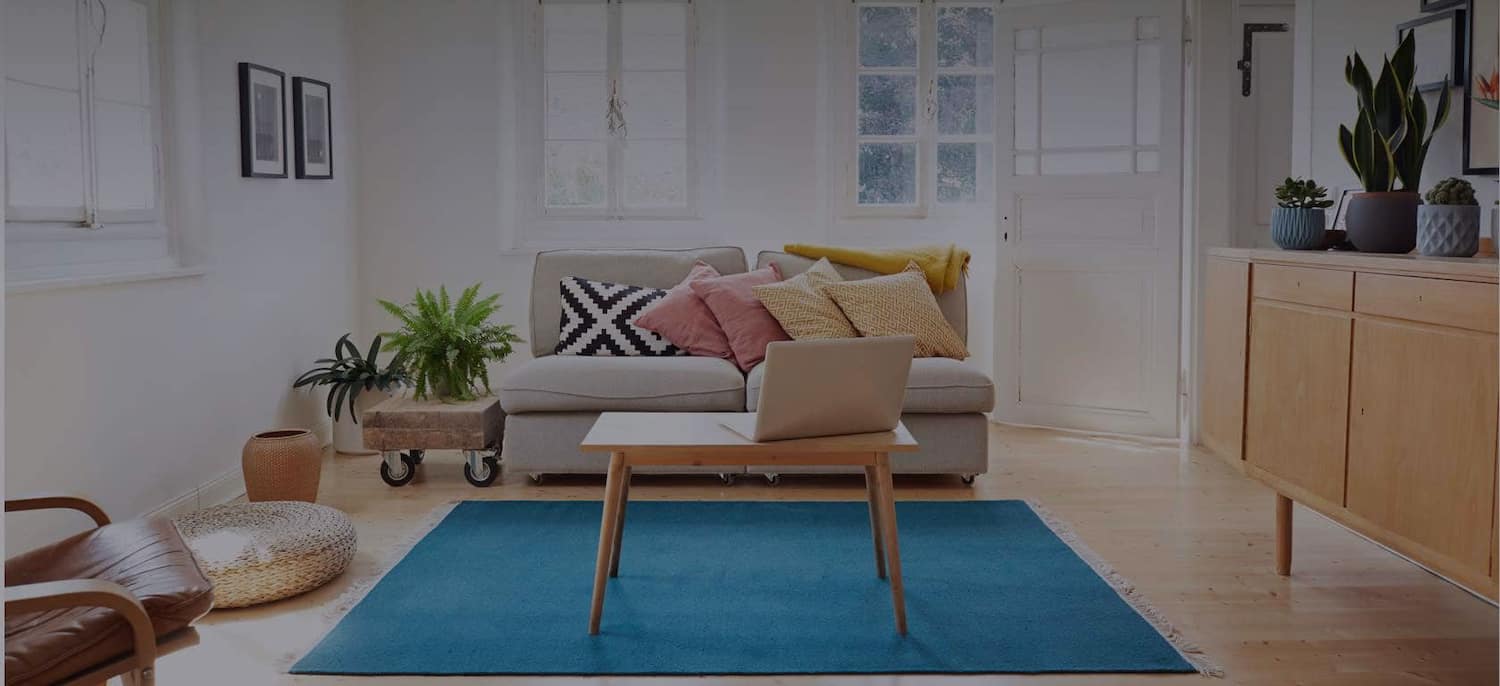 Get matched with top Building Architects in Tulsa, OK
There are 8 highly-rated local building architects.
Recent Architect Reviews in Tulsa
The Buckingham Group Inc.

Have done two outstanding remodeling projects with The Buckingham Group. The first one was a kitchen remodel. Our kitchen was outdated with lighting in a drop down "popcorn" ceiling, old oak cabinets that provided inadequate storage and dated countertops. Everything was redone including cabinets, countertops, backsplash, plumbing fixtures, crown molding and raising the ceiling and installing recessed can lighting. We were impressed with the process which included the initial design phase to identify why and what we wanted the finish project to achieve, approving the design concept and realizing our beautiful kitchen when the project was completed. The process was A+ from start to finish. Everything was spelled out in a written contract that covered the entire process. The Buckingham Group was exceptional in its quality design and workmanship. ***Best review in my view is that several years later and a new address, we had The Buckingham Group redo a small bathroom that needed a large shower and linen closet. It was a dismal space that was transformed into beautiful, functional bathroom. Success - Thank you Ed and The Buckingham Group.

- Priscilla H.

It went perfectly from the initial meeting with Bill Powell to the final walk through. Bill presented me with a detailed quote and drawing. Each step was clearly identified, explained and priced. Bill's crew of carpenters, tilers, electrician, plumber and glass installers were all skilled professionals who did meticulous work and were the nicest people. Bill himself managed and reviewed each step of the project, He was very responsive to any questions I had and all the work was done not only on time but a bit ahead of schedule. The result was a spectacular, awesome bathroom that not only met but exceeded all my expectations.

- Joelle O.

The Buckingham Group Inc.

The project went well and all work promised was done. The two main workers who worked for Buckingham were outstanding and were experts in all facets of the job. However, some of the the other contractors were average to good and were not as professional as the two Buckingham employees. There was a schedule made which had all the details laid out. However, there were several days when the scheduled contractor did not show up and no one notified us. We always tried to be at home when there was work scheduled and these no show days were irritating. The quality of the work performed was excellent and we are extremely pleased with the end result. We budgeted for a certain dollar amount but because of change orders, we exceeded our budget by several thousand dollars. We made it clear when the contract was signed that we did not want to exceed this amount. Some of the extra costs were enhancements which we agreed to and others were change orders where we had no choice. This was the most irritating part of the whole process. We're glad we had the work done and as mentioned, the quality is outstanding. However, be prepared to spend more than you expect.

- Craig K.

My husband and I moved into my parents home recently. While we loved the home, it was needing to be updated in the 42 year old kitchen and the stairs going upstairs were extreme. We contacted TSG, and both of us were very impressed with both James and Yana. They listened to our wishes, and then presented a wonderful design to us that was computerized and visual within days. Not only did they chive all our desires, they showed us added ideas that were wonderful! While they were a little higher priced than others, they were so professional, and it was obvious they truly cared about the quality of their work. That is why we chose to spend the extra money. From the moment they started, we were elated. Punctual.. and they were very particular! In fact, on 2 occasions we saw them make their sub contractors redo something because it was not perfect, even though until they pointed it out, we would never have noticed! This standard of quality was upheld through the entire process! We were in a construction zone for 9 weeks. That can be very stressful, but both James and Yana made it very bearable. I will never hire any other contractor then this company!

- Susan S.

James and Yana are an excellent team and I am thrilled with my new bathroom. Communication was easy and prompt and the skill and craftsmanship of the various team members was outstanding. Several years ago I hired another contractor to remodel a different bathroom and was very disappointed with the results. This time I did my homework and hired the best. They helped me with design and were always available for questions and concerns. My friends and coworkers are very impressed with the work of The Service Guy. I highly recommend!

- Joyce D.

We love our new space. James and Yana did a great job on designing the cabinetry. We changed the layout of the cabinets, but we didn't move the plumbing or electrical or gas. So the stove, sink, and refrigerator stayed in the same place. We got a granite countertop and travertine backsplash. The pantry is very deep and has two shelves that pull out. All the cabinet drawers and doors are self-closing. Oh, how we love that! And the new can lights in the ceiling are so much better than the old fluorescent light, and the pendant above the sink and the under-counter lights make the room much brighter. Plus the two glass door cabinets have interior lighting. James, Yana and the whole crew are great to work with. When we found paint spots on the floor, Joe came right out and cleaned them up. The only issue is the cleaning person. She doesn't do as thorough a job as I would like.

- Deborah B.

Big thank you to Darren Lightfoot and Keechero Construction.  They put in a new driveway for me and it looks great.  I will be calling them in a few months to do my patio and I would highly recommend doing business with them.

- Ottawa C.

Keechero Construction removed my old wood deck and replaced it with a concrete patio that was stained and stamped. I didn't really know what I wanted but had some pictures to show them. They worked with me every step of the way and offered different design ideas. They were very courteous and professional and did a wonderful job. Thanks so much!

- M H.

We could not be happier with the quality of products and the employees of Southern Millwork. This is old-style service, the likes of which you may not have seen in 40+ years. The employees are knowledgeable, they sometimes greet you at the door, they're personable, they want to help you, and they show a genuine interest in your project. In general, they are people that you would enjoy spending time with. They give you ample reason to come back; you will be looking for reasons to spend money there. We have been back multiple times, and while we may deal with a different person each time, the service quality is unfailingly exceptional. If the University of Tulsa needs to do a case study on a local business doing things right, this is the one. One employee, learning we had Curtis Woodwork, dug out an old Curtis catalog he had (it looked about 75 years old) and we actually found the original woodwork we have in our home. Another gave us architectural tips on picture frame molding for under our chair rail. Same deal on the products: No bad places, no sifting through a bunch of poor pieces, great selection, and NO FINGERJOINTS! Carpenters and home remodelers will love this place. For this quality, you would expect to pay more, but this was actually both cheaper and better than some that I am taking back to the big box store. And unlike a big box, there is no walking 20 minutes just to finally find the aisle you want, only to find that what is stocked is substandard. This local business is a winner, all the way around.

- Laura P.

The Buckingham Group Inc.

We met Ed at the Home and Garden Show where I really liked his and quot;Before and Afterand quot; photos of Tulsa homes. Our house needed a face-lift so I gave them my number for followup. They called me one evening and because things were crazy for us at the time, I told them I was not ready to go further on the project. She politely asked is I would like her to call back in a couple mos and I asked her to call me back in about 6 mos. Much to my surprise, she did! Never did I feel any pressure from them....not at all. Very impressed with the way they handle the calling. Anyway, once we decided to go forward, Ed came out an met with me and sent a proposal. We were then given drawings, made some changes and we are EXTREMELY happy with the results. The first round of drawing were nice, but I had an image in mind of what I wanted, so I sent Ed a photo and he worked the elements into the design beautifully! At this time, we are not going forward because we may move out of state, BUT if we stay in Tulsa, we WILL have the Buckingham Group do the renovation. In my past and quot;before motherhoodand quot; life, I was an Interior Designer and handled large multi-million dollar projects. Ed is the first and only person in Tulsa that I would want to handle a construction project for me. He has all his own subs and I would even go as far to say that I would leave town when he was working on my house and know that it would be done well...... I DO NOT say that lightly. We have renovated nearly the entire interior of our home and there is only one other person I can give this type of review to and he is a painter!

- KYM B.
Explore Our Solution Center for Helpful Architect Articles
Building Architects in Tulsa