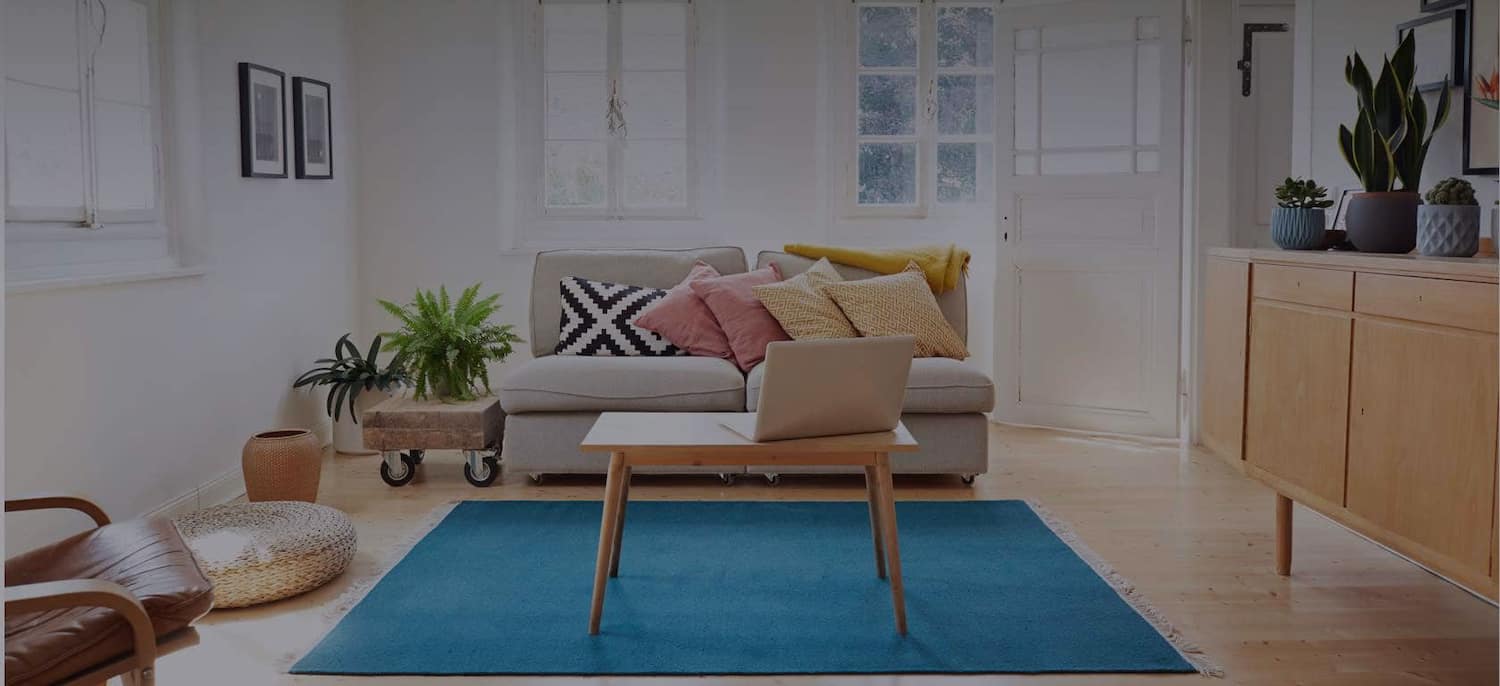 Get matched with top Waterproofing Contractors in Dover, NH
There are 12 highly-rated local waterproofing contractors.
Recent Basement Waterproofing Reviews in Dover
Perry Brothers Construction

Project was completed on time, within budget, workers were friendly and courteous, very capable and experienced and always cleaned thoroughly after each days work.

- Chuck W.

A 1 Foundation Crack Repair Inc

I didn't hire A1 which, ironically, is why I strongly recommend them. I probably have a sinkhole under my foundation. I say that because the town recently filled a sinkhole on the street, mere feet from my front door. I've noticed some increased cracking, including the seperation of some drywall at the stud so I called around to see if any foundation repair companies could help. A1 called me right back. They offered great advice on whom I should consider contacting and why. Not only that, they helped me set an expectation about what I can expect and what it'd cost even though they don't perform the service themselves. That level of honestly and forthrightness is something to admire. He knew before he called me that he was going to refer me elsewhere. But he called anyway because he wanted to help. This is the kind of company people should seek out. Sincerely, Scott

- Scott H.

P Jutras Construction and Property Maintenance LLC

Paul pointed out right away major faults in the way the deck was built and how unsafe it was. The foundation post and beams were not up to code, He seriously thought the deck would collapse at any moment. He knew right away what needed to be done, explained in detail how it should have been built correctly and what he would do to make it safe and up to code. After taking photos of the stress points and problematic areas of the deck, he said he will get back to me to give an estimate of the cost of the project. In less than a weekend, he called me back as promised with the estimate. Despite his heavy work schedule, Paul gave priority to this project with a timeline to finish the work in a week. He finished in less than a week even when he discovered midway in his work that the middle portion of the deck had a bump because the opposite sides of the joist was sinking. Of which he ably corrected. I am very pleased with the quality of his work and the difference with the deck is like night and day. Where there were puny posts before, has now been replaced with proper sized posts imbedded in correct concrete piers for strong support. The privacy wall was perfectly replaced with a very appealing but definitely sturdy boards that can let in light but can withstand the winds. I am very pleased with the excellent craftsmanship that Paul has done on this project. I highly recommend him to any homeowner needing his services. You will only be satisfied by his superb work!

- Rose P.

Basement Improvements, LLC

Our experience with Cory and Basement Improvements could not have been better! Cory was a pleasure to deal with - very professional, polite, and an extremely hard worker. He also communicated very well during the entire process. Our basement looks great and has stayed perfectly dry during many heavy rainstorms. Thank you Cory for a great great job!

- Julie C.

THE BULKHEAD MAN & SONS LLC

I contacted the company and Craig came out and looked at my situation. In the process of discussing the door I mentioned how it was getting hard for me to lift the bulkhead (I am older than that old bulkhead!) and he immediately checked out the area and determined that he could custom size the door panels for me so they would be easier for me to lift. Because of being busy with other jobs (good for him!) and a few weeks I would not be available it was determined that the installation would take place in about 2 months. The day of the installation he and his crew were here on time, and the job was finished in about 4 hours. They cleaned up beautifully. Since the installation there have been several substantial rains, and my basement has been dry, dry, dry! I did pay extra for the painting of the door, but there was no way I was going to take on that job myself and therefor it was well worth it.

- Vicki L.

Very well. Problem solved. Follow-up and maintenance done regularly. Tony and his crew are very knowledgable and efficient.

- Robert W.

The major ground water problem was fixed when Tony replaced the existing sump pump and installed a perimeter drain. Shortly after we moved in we noticed a few small puddles coming from a completely different source and even though Tony's work for for the initial source of the water, he came right over and sat with me in my basement during a rain storm to identify where the additional water was coming from and fixed it free of charge. Our basement has been dry as a bone since and that was six years ago. I don't recall the exact price paid for the service as the previous owner paid but we were given some say in which of the two contractors that were consulted would ultimately do the work.. Tony's price was about the same or slightly lower, because he came so highly recommended we chose him and we are happy we did.

- Angela C.

It went perfectly. Tony and his team did a basement waterproofing job for us in 2010. Tony was completely transparent about the cost and the team was in and out as planned. We never had a problem in the basement after the installation, and Tony's team was back every year to do the required maintenance. I highly recommend Holt Landscape Construction for any project.

- Kieran A.

Doug was very responsive when I first called for an estimate. Scheduling was easy. The jobs I needed done took three days, and Doug's team (Francisco and Tom) showed up bright and early every day. Francisco took plenty of time explaining the work he was going to get done each day and stayed on schedule. The cracks in the basement were all repaired, and I haven't had any water infiltration problems in any of them since. The garage floor looks perfect. I think Francisco took a lot of pride in doing his work well, and it shows.

- Adam A.

Rescon Basement Solutions

My name is Kim, I just moved to New Hampshire from Texas. I did not anyone to recommend to me who can do the job of remodeling my basement so I went on Angies list. This is where I found Rescon. I called them explaining what I wanted. They sent a representative to my house. His name is Ray. I have dealt with contractors in the past and it was nothing but aggravation and hidden costs. Ray arrived at my house and listened to everything I was wanting for the basement. My basement was dingy and dark. I had no walls and the where the ceilings where suppose to be was nothing but installation hanging down. After talking with Ray I felt like this is the company to go with. About a week later Ray came back to my house with a blue print of what I wanted. It was exactly what I pictured. He then showed my different samples of flooring, walls and ceilings. I even had a very ugly pole right in the middle of the basement. Well now that poll looks like a beautiful column. They put a molding around it to look like that. It looks like they built it right in. I picked out what I wanted and what I liked about Ray was he didn't try and sell me more expensive things. He said it was my basement and we will do what I wanted. He gave me a date when they could start. I kept  thinking they will not start when they say because of my experience in the past with other contractors. I was wrong. They started exactly when they told me. There was two contractors that showed up. thBoth their names where Tim. They are the nicest men. Everyday they showed up on time. They worked from the time they got here right up till it was time for them to go home. Everyday before they left they called me downstairs to show me the work they had done that day. They also explained to me what their plan was for the next day. They never missed a day. They cleaned up everyday before they left. I wasn't used to contractors doing that. What a pleasant experience. Never once did they bother me while they were down in  my basement. Tim & Tim gave me the impression they were doing the work as if it was their basement. Exactly how I wanted it. To my surprise they even got the plumber and the election here right on time. I telling you this is an excellent company. They told me when it would be all be done and of course I was skeptical. Low and behold my basement was done exactly when they told me. I am so impressed. There were certain things I wanted to have done and when ey were done Tim & Tim showed me how to work it. Loved that. I live alone so I needed to know how to work it. They used my garage as a work shop and when the job was done everything was cleaned up.I am having new windows put in my house and I am definitely using Rescon. There are other things I want done to my house like new counter tops and new tops for the vanities in my bathrooms and you bet I will be calling Rescon. Please I can not express enough that anything you need done to your house I highly recommend Rescon. I promise you, you will not be disappointed. When I was handed the final bill it was exactly what they told me it would be. NO hidden fees. The thing I really like about Rescon is the materials they use. Not sheet rock. My basement is water proof, mold proof and sound proof. The basement was done for my grandkids game room so they made sure everything was safe. I was even getting emails from the main office making use everything was to my satisfaction. You will not find another company to beat there price and quality of work.  If there were more stars to give Rescon I would give it. 5 stars isn't enough to express this company. Thank You Rescon. This is one very satisfied customer. Thank You Rescon. Satisfied in New Hampshire. Kim

- kim b.
Basement Waterproofers in Dover
Explore Our Solution Center for Helpful Basement Waterproofer Articles
Find Waterproofing Contractors in
Waterproofing Contractors in Dover