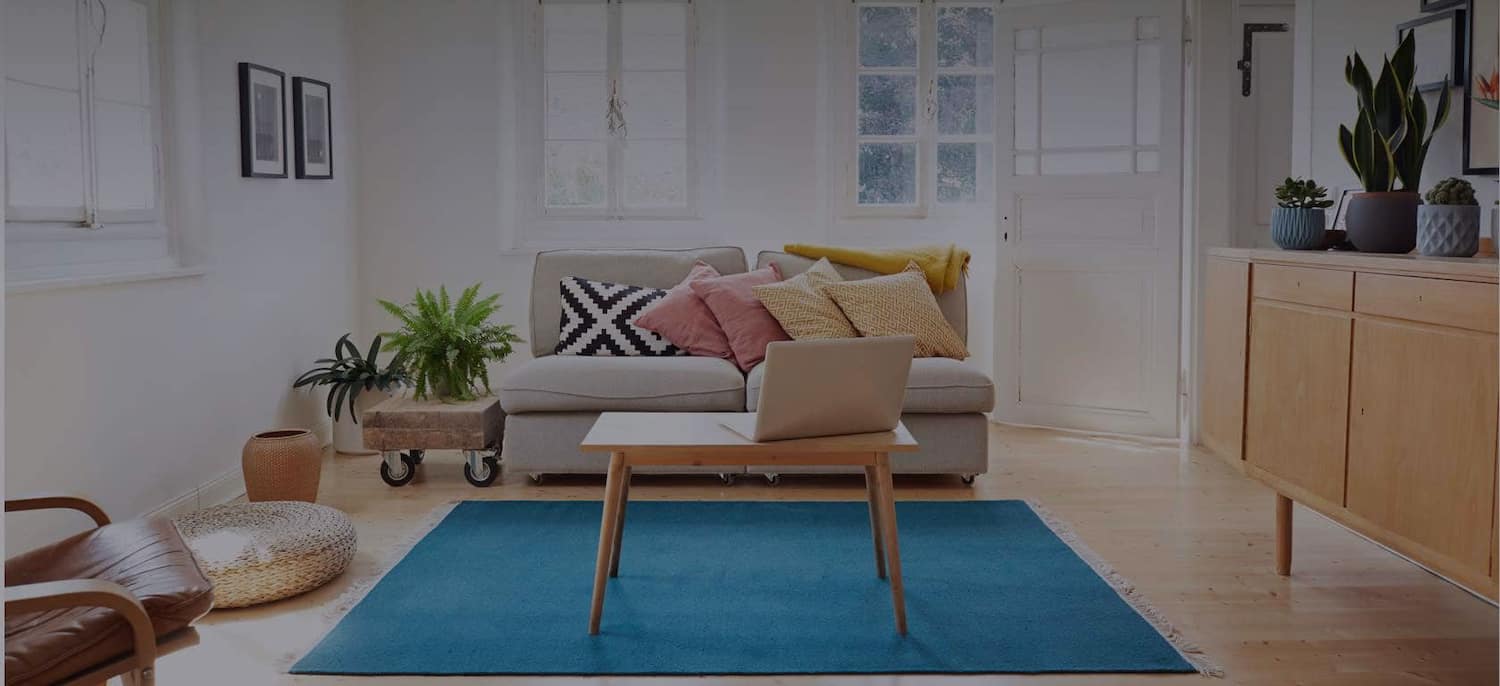 Get matched with top Drywall Contractors in Kitty Hawk, NC
There are 14 highly-rated local drywall contractors.
Recent Drywall Reviews in Kitty Hawk
This company is very professional they do exactly what they say they will. Jason, Jamie, Matt and Anthony are awesome at what they do. They remodeled our kitchen and put flooring downstairs, their work is clean, and they work very efficiently. I was very nervous about a remodel but they put our minds at ease immediately. This is a great company to work with and we look forward to them coming back to do more projects for us. We are enjoying our kitchen and again thank you Jason, Jamie, Matt, Anthony and of course Jane that keeps everything going.

- Cyndy y.

HIGHLY RECOMMEND!!! We recently bought a new home and had roof damage from a storm. I called Carolina Trophy Roofs and spoke to the owner, George Pugh. He sent Adam, Carl, and Harley out the same day. They looked at the damage and placed tarps on different parts of the roof until we could get the roof installed. We filed a claim with our insurance and Carolina Trophy Roofs became our claim advocate. They went above and beyond educating us on what areas of the home would need work as well as things to look out for to prevent further damage. They replaced our roof, vents, some decking, and are currently working on our interior. They also made sure they get EVERY NAIL from out of our driveway and yard! When the exterior job was complete, Rusty made sure we were happy with the job. Needless to say, we are. We had a lot of roofers approach us about repairing and replacing our roof, but no one could match what Carolina Trophy Roofs offered. NO ONE! We couldn't be happier that we chose to work with Carolina Trophy Roofs. They are true professionals. We will be calling them for all future projects we have planned for our home. You should do the same!

- Curtiss C.

Work was excellent, quality superb and work done within time line agreed upon. Would definitely hire again

- Michael R.

Brewer's Painting home improvements LLC

Extraordinary professionalism and service. We have remodeled numerous homes in numerous states and have yet to find a business as accommodating and professional as Brewer's. Our home required repairing sheet rock, painting of ceilings and walls, hanging lighting fixtures and repairing previous poor workmanship. We (wife 😉) changes the colors in our dining area three times, and Shelton, James and crew were accommodating and gracious. Very highly recommend Brewer's and we will be happy to use them again.

- Wendy G.

They never complained when things went wrong. For example, George says "did you know your refrigerator was leaning backwards?" The waterline was leaking and the floor had to be replaced. I was delighted when they said they could fix it. When I stated my oak cabinets didn't look right with the new floor I picked out... they fixed it by painting my cabinets to match the floor. Great job! The stairs are unique and the envy of my friends.

- Donna S.

Working with Mike was a wonderful experience. We communicated weekly for months during the construction of my home. At the time, I was living in another state and had full confidence that my home would be a superior project under Mike's guidance and direction. Eleven years later my home is still standing. Individuals who visit my residence marvel at the construction, details and features that mark Mike's gifted abilities. Most importantly, Mike is an honest man and a person of integrity. In an industry where many builders produce a inferior product or "cut corners", Mike did not subscribe to those devious business practices. Mike was entrusted with the biggest financial investment I had ever made while I lived in another state. Some individuals thought I foolish to place so much trust in this contractor. I however was not disappointed at the results. In fact he exceeded my expectations. Eleven years later a relationship that began as a business arrangement evolved into a family friend.

- Talia D.

Remarkable Home Renovations

The crew was not professional. There was new carpet in the spaces. I requested it be covered to prevent damage but it was not taped on the edges so drywall debris was being ground into the carpet. After discussing this by text with their supervisor (who never visited the job), the plastic was taped down properly. After that, the crew tracked drywall dust all over the floors and damaged the surface of the rough hewn wood steps. This could have been easily prevented by just putting down plastic. After contacting the supervisor, the steps were cleaned and covered. However, there were continual issues. Of 7 work days when the crew showed up, they only worked a total of 28.75 man hours. The project began 11/3/20 and half was not yet finished when on 11/18, the supervisor sent a more experienced drywall person to look at the work. He informed me that the work was not correct. The supervisor at RHR did not want to complete the work citing that he was losing money despite the estimate for the job being $2800. He decided to not finish the job and that was that. The crew left a large bag of trash when they left. In addition, I had asked for an estimate on simple paneling work where I was providing the materials. The estimate was $1800 labor for a project that was very simple and would have taken at most 10 hours. I consulted several master carpenters and they agreed this was an unreasonable estimate for that project. The contractor knew the circumstances of this project and to quit less than halfway is very unprofessional.

- deborah h.

Piedmont Property Solutions

It went amazing! I can't say enough about Piedmont Property Solutions! They are a Godsend. We purchased a house in NC and decided at the last minute that we did not want to live with popcorn ceilings, the color of paint, the master bedroom, floor, tub, shower and vanity. Bottom line, we wanted a remodeled bathroom, popcorn ceilings removed and the house painted before we moved in. I was referred to John Vernon during the first week of August by someone doing some other work for me. We talked over the phone as I was in Maryland to provide an idea of what I wanted and we met on 8/24/18 at my home in Yadkinville. I was surprised to receive an estimate early on Saturday morning 8/25. I was impressed and managed to contact the real estate agent and the previous owner and John arranged to meet them to pick up a key to have access to the house. This is what blew me away: Piedmont Property Solutions had a crew in the house Sunday. When I arrived on 9/1/18 and the trucks came in with all of the furniture on Sun 9/2/18 - all of the popcorn ceilings were gone, the house was painted, the bathroom demo was done and the tile work had begun. Today as I now sit in the house 9/10/18 - all of the painting is done, the popcorn ceilings are gone, the vanity and toilet is in, the shower has been tiled and the new tub is enroute. It was great to be able to have all of this done before furniture came in. I took it one step further and asked if Piedmont Property Solutions could squeeze in a white wash of the brick on the entire fireplace before we returned from closing on the 7th and wow! It was done! What am I saying: if you want a company who will go the extra 5 miles, a company you can trust, a company that follows through, has a sense of quality and professionalism, reachable, creative and flexible: I would highly recommend Piedmont Property Solutions. I am having them now provide an estimate to finish the basement (floors, bathroom, ceilings, French doors, electric and so much more). Suffice it to say, I am grateful and completely satisfied with the work. I felt comfortable enough to allow John to apply his creative hand to the process. This has been a very positive process. I will write more once I am sitting in the soaking tub, listening to some nice music, candles burning and enjoying my new bathroom. Unbelievable???? I appreciate John and his crew for coming through when we really needed it.

- Bonnie W.

Piedmont Property Solutions

The scope of work was huge! Piedmont Property Solutions were a Godsend! We decided on 8/23/18 to remove all of the popcorn ceiling paint in 10 rooms, closets, including hallways as well as to have each room painted using 5 different colors of paint. I met with Mr. John Vernon on 8/24/18 to discuss the scope of work and I returned to Maryland to prepare for my move. On 8/25/18 Mr. Vernon responded with a bid for the work, I told him who held a key and he drove to that location to pick up a key to enter the property. By 8/26/18 he had a crew in the house, removing the popcorn ceiling. We communicated via, text, phone, photos, email and I sent him the paint specifications. We discussed the new tub, vanity, shower, flooring and I respected his judgement enough to allow him the flexibility be creative. All of our furniture and boxes arrived on 9/2/18. When we came into the house, all of the popcorn ceilings were gone and every room was painted. This was amazing considering how quick it was done. They returned to do a walk through with me and did touch ups where I requested. It is a large space and very little was missed. They will have the master bathroom completed by the end of this week. What can I say! I'm new to NC, someone who did my gutters referred me to Piedmont Property Solutions and I would have never imagined the speed, professionalism and quality of work that has been performed. I look forward to writing more when the bathroom is done and I am sitting in the new soaking tub, candle burning and a little music topped off with a nice Pinot Grigio. If you are looking for someone you can trust, someone who cares about the quality of work they do, someone who will work with you, someone who gets the job done - there is no question that you consider Piedmont Property Solutions. Oh, today they sent out a cleaner who wiped down windowsills, stainless steel, floors, vacuumed, mopped, to help us get the place together. Now, if only they helped to unpack the boxes. :-) I am receiving an estimate later today to have the basement refinished, cement work on ground floor near deck, a hot tub, and later to have window shutters and more. I look forward to the future and our relationship with Piedmont Property Solutions. Thank you.

- Emilio W.

Piedmont Property Solutions

It went better than I expected, i had a young man come in first of the week an tear down my old tiles. Very clean an neat didnt leave a mess at all. I wanna say it was the very next day i had another gentleman come by an he started on putting the new tiles up. I must say these guys work amazing an did not disappoint me on the level of work they do. Very pleased with the outcome. Highly recommend for any of your home needs.

- Mike C.
Drywall Contractors in Kitty Hawk
Explore Our Solution Center for Helpful Drywall Contractor Articles
Drywall Contractors in Kitty Hawk