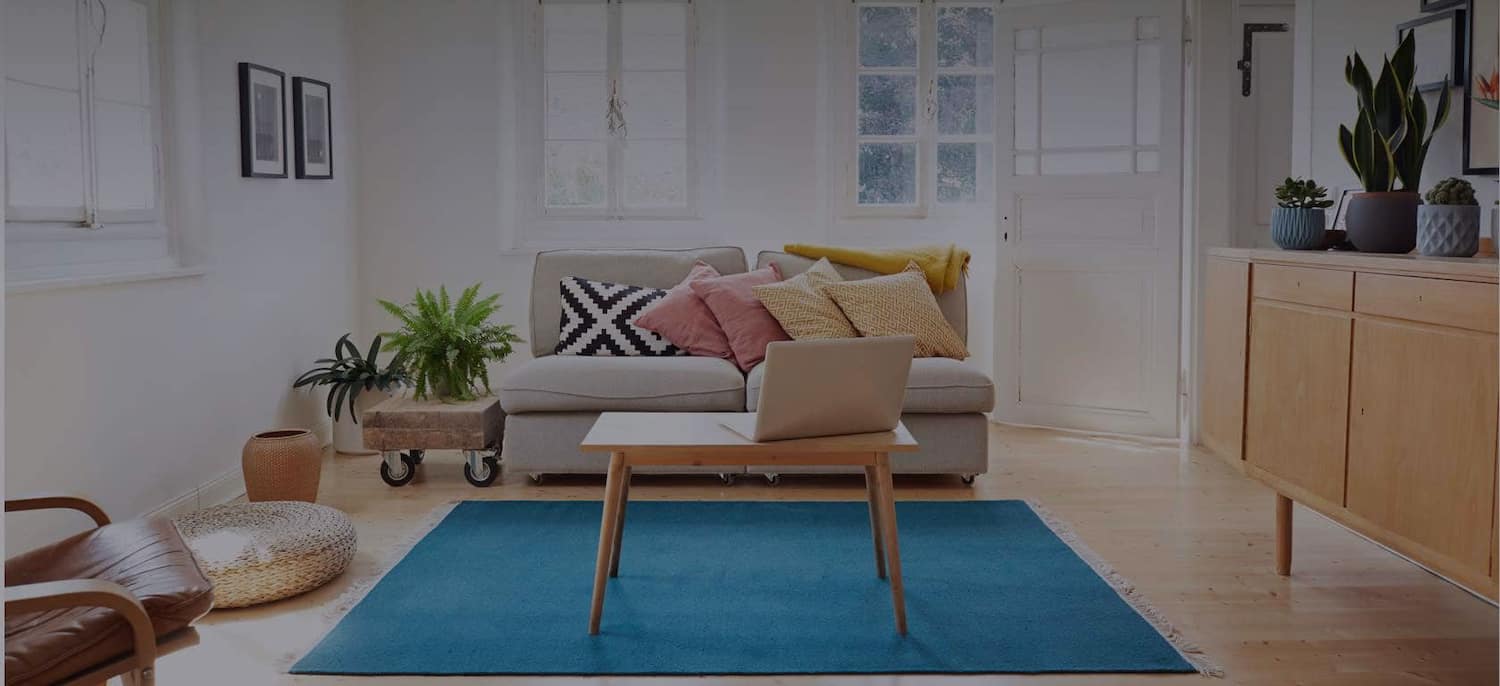 Get matched with top Ceiling Fan Installers in Unionville, MI
There are 2 highly-rated local ceiling fan installers.
Recent Ceiling Fan Installation Reviews in Unionville
Bryan's Handyman & Home Improvement Service

We hired Bryan's Handyman & Home Improvement Services to remodel our condo to put it up for sale. The condo had not been modernized in 15 years. As a bonus we were able to use Bryan's wife, Christine, a realtor with Berkshire, Hathaway Fox & Roth of Robbinsville NJ. Chris was very instrumental with the remodeling decisions and her beautiful design enabled us to make a very nice profit on our sale. You might say, we were able to do one stop shopping which enabled us to sell our condo very quickly. Bryan's team was excellent. They were punctual - arriving at the time quoted and worked diligently, Their craftsmanship was excellent and they cleaned up when their job was finished for the day. We were very impressed with Bryan's services and would definitely use them again and feel confident in recommending his company.

- Ron H.

DMR Handyman Services LLC

Mike Droske was great! He is such a perfectionist, 100% professional, I've never seen one work harder than he does. The work was quick, perfectly done, beautiful outcome!

- Elaine G.

Very professional, showed up when scheduled. Very knowledgeable and answered all my questions. Will hire again.

- Brent B.

John of Calvary Electric does excellent work attention to quality done in a timely Manor. I would recommend Calvary Electric for all your electrical I know I will!! 23500

- Jeffrey B.

Showed up on time. Very professional and knowledgeable. He got the job done in a timely manner. I would definitely recommend hiring.

- Blaine W.

I initially contacted them in the fall and Don came out for a quote. When I responded to get something scheduled, I didn't hear back but I didn't try again because I had a lot going on at that time. This time Megan responded right away and they were able to come out very quickly and get it all done in a few hours. The tech was very professional and did great work. He even brought out the ladder and switched out the lightbulbs in our great room when I told him my husband was afraid of heights. We will definitely be contacting them again for any future needs.

- Tabitha M.

My journey with Dinse Contracting, LLC over the last several months Bega with Angie's List. In 2016, I purchased an 1800 square foot, 1977 frame ranch-style house which I wanted to remodel. To find a contractor, I went to Angie's List, and after reading 50+ positive reviews of his company, I decided to contact Brian, and so it began. As the owner of his company, Brian sets a tone of high expectations and teamwork among his crew members. All of them take a great deal of pride io their work. They help each other and step I whenever something needs to be done. Each one ( Seth 1, Zack, Mark, Josh, David and sometimes Robert, Todd ad Seth 2) is professional, punctual, polite, willing to answer questions and explain his work. Brian has several positive qualities of leadership. One is his awareness of the negative reputation that many people in the building trades have concerning communication with their clients. He fights that stereotype by being excellent at asking questions, keeping me informed about options and offering his opinions, both pro and con. A second is his protectiveness of his clients. Mediocre work or shoddy products are unacceptable to him. He makes it right if that is within his power. A third quality is creativity. Using bullnose tile to surround a bathroom window, making difficult chamfer (sp?) cuts in marble to add safety and visual interest, and designing a subtle and elegant pattern on the hearth using the sunroom tile are a few examples of creative thinking. The master bath is a fairly small and unusually-shaped space which Brian agonized over, working to find an aesthetically pleasing and functional design. These among other qualities show that Brian takes his work very seriously. Essentially, Dinse Contracting, LLC rebuilt almost the entire interior of my house. To do that, they employed all of the categories of work listed below. 1. Mark, Josh and sometimes Todd painted the entire interior plus exterior doors and the exterior of the bathroom window. Their work was flawless. 2. Brian and Seth 1 installed Windsor One baseboard throughout the house, ad Seth 1 created a lovely arrangement of shelves in an open space above a stairwell. 3. They added 1/4" drywall over dated paneling in a large portion of the house, and 1/4" drywall on ceilings throughout the house (goodbye, "popcorn" ceilings.) 4. Exterior painting already mentioned. 5. All of the items on this list are part of the remodeling. 6. Framing was a significant part of the work in both bathrooms, making them more modern and more efficient, installing a tub, toilets, plumbing fixtures. 7. The improved the electrical service, including several GFIs, bringing it up to code, and installing high tech, energy-saving switches for lights and fans. 8. These handymen helped out, whether finding the right hardwood floor clear or moving heavy items or fixing my broken tail light. 9. After I chose the lighting fixtures, Brian, David and Zack installed them all. A dining room chandelier was problematic because it needed "above the ceiling" support in a difficult place. They solved the problem. 10. Mentioned already. 11. Measuring for and installing vanities, mirrors, sconces, cabinets, indirect lighting. 12. Mentioned already. 13. After first installing a subfloor, Zack ad Brian began installing the first batch of oak flooring that I bought. They were alarmed at the poor quality of the product. They showed me, explained the problems it posed, I asked questions, and, in the end, they boxed it up and returned it to the store. Brian immediately investigated flooring stores and knowledgeable friends, and found an excellent flooring source. 14. Yes, they removed wallpaper from some high walls. 15. They installed closet doors, room doors, and exterior doors. All fit well. 16. A large sunroom and two bathrooms have tile floors—porcelain, ceramic and marble, respectively. To accommodate so much tile cutting, Seth 12 built a "room within a room" of plastic sheeting and 2x4s to house the tile saw, saving both time and money. He precisely cut, placed and grouted the tile. I believe that this is very difficult work which he did admirably. (The master bath came to be known at the "Taj Mahal.") 17. They got rid of some nasty insulation above the bathrooms. 18. They installed all new plumbing fixtures in the baths and kitchen. 19. A subcontractor of Brian's added duct work—one cold air and one heat register. 20. Mentioned already. 21. Included in #11. Also, Brian changed the glass in the bathroom window from clear to obscure. 22. Air duct cleaning was done early in the process and at the end of the process. (Brian hates dust!) 23. The last major project in this house was the built-i cabinets on one large wall of a large room. It is custom finish cabinetry at its finest. I was looking forward to nice book shelves; these cabinets are works of art thanks to Zack and Brian, with Mark, Josh and Todd painting. Two smaller bits of beautiful finish cabinet work are a custom oak handrail with a sweep, and a custom oak library ladder.

- Nancy P.

Brian Dinse Contracting LLC was not our first experience with a contractor, but definitely our LAST. To compare Brian and his team to our other contractor would be like comparing a complete professional to someone who had absolutely no idea of what building or remodeling was supposed to be. Brian and his team came into our home to remodel several rooms. There was dry walling, mudding, sanding, priming, painting, staining, installing new crown and floor molding, hanging ceiling fans and lights, installing blinds, etc. All this was done with the greatest of care. They would clean up at the end of every day. They would sweep/vacuum the floors, put away all their tools, and put back the couple of pieces of furniture so as to make our evening as pleasant and undisturbed as possible. When Brian was working, which was always, he would check and re-check for ANY imperfections in the ceiling, walls, moldings, whatever it was, and made sure it was taken care of. Brian and his team all had their special area of expertise but worked together as the team that they were. If one was needed to do something else, there was absolutely no hesitation. We left them in our home alone, and felt VERY comfortable in doing so, when we had any errands or purchases we needed to make. As I said before Brian Dinse Contracting LLC is our LAST contractor, we mean it. The quality of Brian's and his teams' work is totally OUTSTANDING. Our home is in better shape and looks better than when we first bought it. We would have Brian and his crew back in a heartbeat. As a matter of fact, before he left, we had Brian pen us in for next spring to do a complete gut and remodel of our kitchen and eating area. Brian, you and your crew are the VERY BEST. Thank You. Carl & Sue

- Sue Y.

I was very impressed! He showed up on time, got all of my ceiling fans installed quickly, and cleaned up after himself. Would definitely use them again!

- Jennifer F.

Purchasing a house is a stressful experience, especially as a single mom. I needed an extreme amount of work to the house I bought. Greg and his entire team were extremely knowledgeable, thorough and kind. My questions were answered with care, the work was done beautifully and efficiently, and the warmth of the entire staff made me relax and worry just a little less. They even took the time to give me options to save me money. I have worked with M & M Electric more than a few times now. They were consistent on all projects from the first to the last. My kids and I are grateful to everyone at M & M for making our world brighter - in more ways than one.

- Alisa D.
Ceiling Fans in Unionville
Explore Our Solution Center for Helpful Ceiling Fan Articles
Find Ceiling Fan Installers in
Ceiling Fan Installers in Unionville