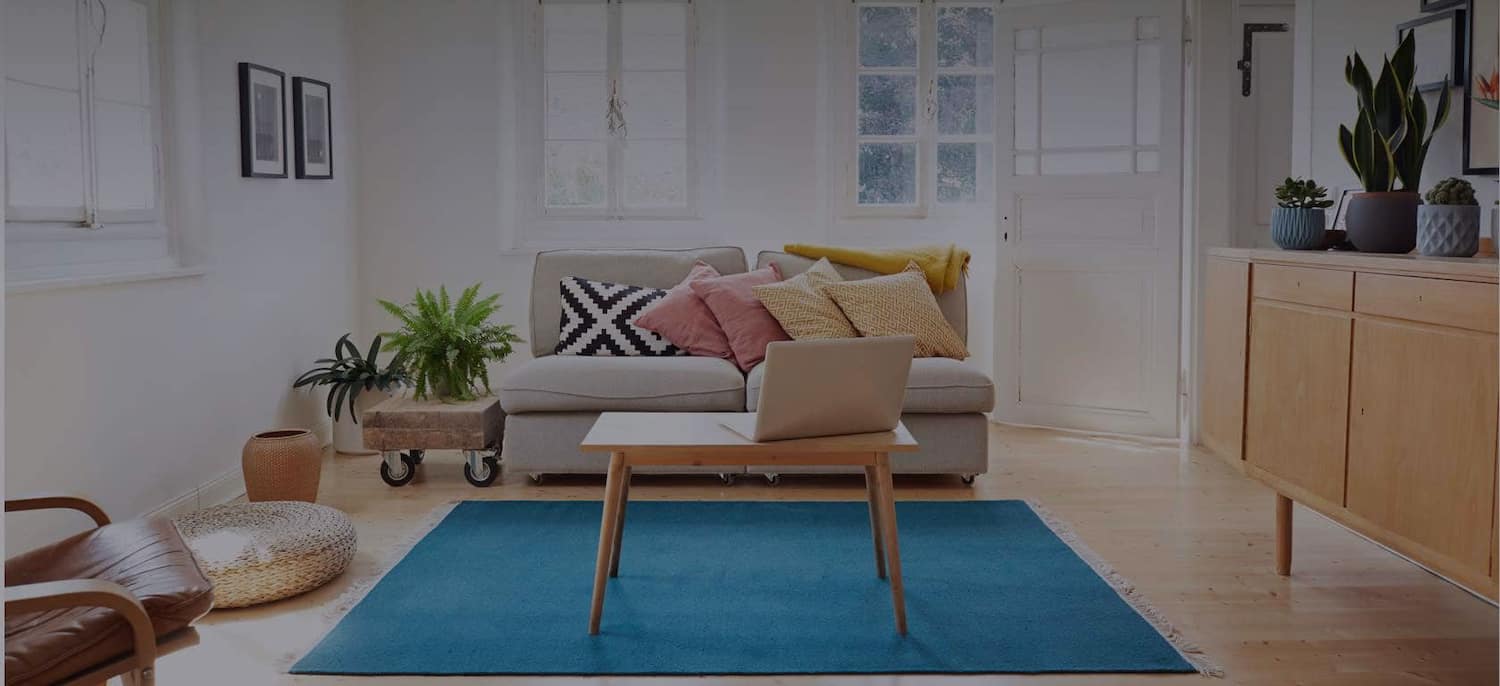 Get matched with top Gutter Cleaners in Bloomington, IN
There are 24 highly-rated local gutter cleaners.
Recent Gutter Cleaning Reviews in Bloomington
RCV Roofing, Siding & Gutters

On the 15th of March I contacted RCV to install a tarp over my roof to temporarily stop a leak I had found (discoloration on ceiling). When their serviceman arrived he looked at my roof and diagnosed the problem as loose shingles. He also commented that he did not want to install the tarp because then he'd have to take it off later when he did the repairs (even though I explicitly informed RCV over the phone that I was not hiring them to do repairs). He caulked down some loose shingles in the area above the observed leak using maybe half a tube of caulk and he also pressured me into letting him change a pipe boot--even though there was no leak or problem associated with it and I did not ask for it. Also, when he first arrived to see the leak he did not wear a covid mask and walked into my home without asking whether he may come in without a mask. The bill for this service call was $241.50 (invoice #11678). A week later, it occurred to me that if the serviceman's diagnosis were correct then I might have loose shingles causing leaks in other parts of the roof that I could not see. I called RCV to send someone over to do similar repairs on the rest of my roof. This serviceman worked for under 30 minutes and left without notifying me of what work he was able to do or what he saw on my roof. This service call was $160.00 (invoice #11692). I paid both of these invoices (receipt 104). A few days later, I scheduled for an inspector from RCV to assess my roof and leak as the leak had not stopped. He asked me to trace the outline of the discoloration on my ceiling. He also made the diagnosis that water was entering from the top ridge vent. His estimate for the repairs was $1,195.00 (estimate #15837). Since there was heavy rain forecasted the day after, I called RCV again asking them to tarp my roof (March 25th), which is what I initially asked them to do on March 15th. And my roof had been leaking in the interim. Their servicemen arrived but only installed a tarp over the top ridge vent where the RCV inspector thought the issue was. I was also billed for this service for $150.00 (invoice #11710). A day or two later, I noticed the discoloration on the ceiling had spread far beyond where I had marked it when the inspector arrived, suggesting that the tarp did not cover the leak. At this point, I contacted RCV again notifying them of the continuing leak and they rescinded the last bill for $150.00. The supervisor I spoke with promised me they would get two people out to my house--one on the roof with a water hose, one in the attic--to do a proper water test to isolate the leak. Upon arriving at my house, the supervisor and his serviceman both entered my home without a mask. They looked at the leak area and my roof and both told me that they didn't understand why the RCV inspector made the diagnosis that he did and that that was not the source of the problem. They then proceeded to diagnose the problem as somewhere in a valley on the roof. When I asked them to look in the attic for signs of leaks in other parts of the house, the supervisor who had promised that to me over the phone told me in person that he doesn't think I have to worry about it. Even though I explained that if another part of the roof is leaking, we wouldn't be able to see it because I have a drop-down ceiling, he repeated in insisting that he doesn't think it's a problem. They then sent me an estimate of $1,160 for the new diagnosis (estimate #15925). Suffice it to say that I will not hire RCV to do any more work on my roof because not only did they ignore my initial request for a tarp, they made multiple misdiagnoses, continually charging me for ineffectual service visits and giving me grand estimates based on poor diagnoses. I have the clear impression that they are stringing me along trying to milk as much money from me as possible without ever fixing or even identifying the true problem. Finally, after inspecting the leaking area of the roof myself a few days after their final visit, I noticed lots of loose shingles at the source of the leak and above it (see pictures: [*** Link removed ***] which means that the work I already paid for (repairing loose shingles, invoice #11678 and #11692) was not properly done and my roof has been leaking ever since the 15th of March when I originally asked them to tarp my roof and they did not. On their website ([*** Link removed ***] RCV lists the following vows to their customers: "Vision: We believe in educating our clients, not selling to them. We must fully understand the customers vision, goals and expectations and inform them how we plan to accomplish that vision." "Ownership: We believe in holding ourselves accountable and taking ownership of our actions. Do what you say you are going to do, communicate that you did it, and ask what you can do better for the next time. Ownership inspires trust between all team members. Ownership and trust justify our customers confidence in the RCV Team." "Worthy: We believe in being worthy and deserving of peoples trust and respect. Be worthy of meaningful relationships. The relationships we have with our clients, subcontractors, vendors, community and each other are essential to our growth." "Success: We believe in making each project a success by achieving customer satisfaction and earning their recommendation. Success is achieved by consistently producing results: for our customers, our company, our community, our career and ourselves personally." In my experience, they were more interested in selling me things I did not need than actually identifying or fixing my problem. They mislead me into thinking they repaired loose shingles when they didn't and the supervisor promised me over the phone he would look in my attic when in person he refused. And they have showed no responsibility for their mistakes or for the ongoing water damage suffered by my house since they started working on my roof, refusing to tarp it and continually misdiagnosing the problem. Update as of 4.23.2021: Update: their owner called me after I left a complaint on Facebook. During the call he offered to refund me the $400, but a few days later in his reply to my Facebook message he switched the refund to a discount on future work. Normally, offering the discount indicates that the service was at fault. But apparently RCV refuses to take responsibility for their failed service unless they can still turn a profit from you. Suffice it to say, I will never hire them again.

- Binyan L.

Tim worked excellently on the apartment I remodeled. He is the "measure twice, cut once" kind of carpenter who has a lot of experience and quickly solves problems. He installed the apartment's cabinets, countertops, kitchen sink, bathroom vanity with sink, plumbing and trim (and more). All was done in a workmanlike manner. He paid attention to the details and made workarounds for issues without having to ask me. He is reliable and I usually only needed to tell him once about something. I highly recommend Tim to finish your next home improvement project. He gets an A from me. Nathan

- Nathan S.

They use the blower to blow the leaves out and they clean up all of the leaves from the grass. They are very professional. They bill me after it's done and have an easy system. I have the chance to see the work before I have to pay which I like. I will continue to use this company for gutter cleaning. I also used them for lawn work about 3 years ago. I had some well drillers that tore my lawn up. Stavros Lawn Service came with top soil on a big truck and they really corrected all of the spots in my yard that were torn up. They raked it and leveled it and did a good job.

- Martha J. H.

Wolfes Lawn Care-Snow Removal-Pressure washing

Nick was awesome, I had recently moved and my old address was still on this account, when I called him about it, he was super nice and very polite. He was on time, speedy, and focused on details. The entire process took maybe an hour and a half and my house looks great!

- Symone B.

RCV Roofing, Siding & Gutters

Jay Nelson called me back promptly when I left him a message about my job. He sent his crew out to get me an estimate right away, and the work was completed within days. This was a great help to me, since I had been getting water in my basement as a result of the improperly installed downspout for one of my gutters. I had called another contractor before RCV, who promised to get back to me but never did, so working with RCV was a pleasure. Overall, I was very pleased with RCV's prompt and professional service.

- Philip L.

Courteous, pleasant people, efficient and thorough, left the exterior of the house sparkling.

- Susan S.

I like that they came out to do the emergency work quickly. They didn't do all the work immediately, but they did the stuff that was important to be done timely, quite quickly. I thought that was pretty good.

- Malia j.

The interaction was good, but I didn't even have to interact with them that much over it. They got it done in a timely fashion and responded to my emails and phone calls.

- Malia j.

Gave me an estimate ina timely fashion and did the work the next day. He had to work around lots of garden beds and didn't mash a single flower. Good work.

- Dianne M.

They did a good job. I will be using them again. They returned phone calls really well. They sent people over right away to look at the roof. They seem to be quicker than most companies to get to the work.

- JUELCI K.
Gutter Cleaning Services in Bloomington
Explore Our Solution Center for Helpful Gutter Cleaning Service Articles
Gutter Cleaners in Bloomington