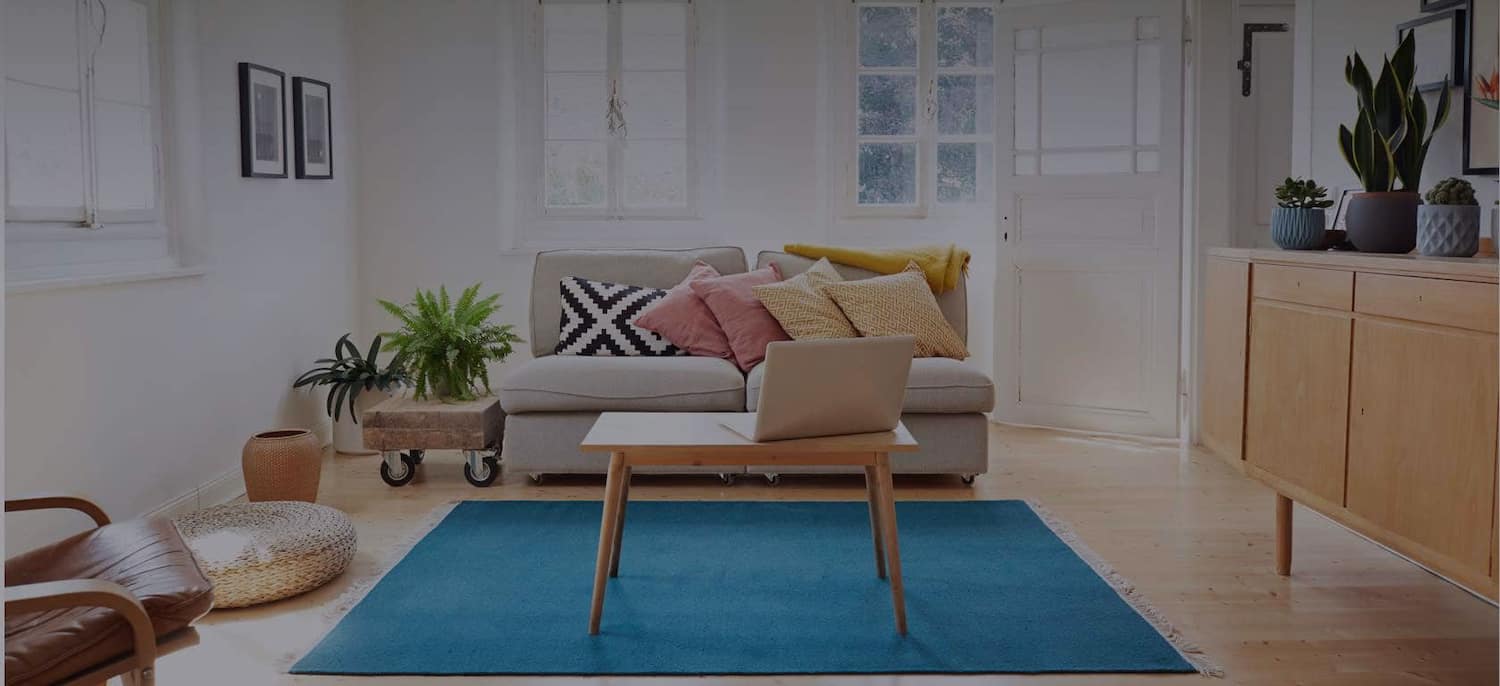 Get matched with top Interior Designers in Hayden, ID
There are 4 highly-rated local interior designers.
Recent Interior Decorators Reviews in Hayden
We had, had several contractors come and look at the space and give us a bid for two bedrooms, full bath, and finishing the family room. Everyone of them asked us "what do you see here"? Some of the other contractors asked us for any drawn out plans. We do not know how to do this. When I spoke initially with Berry Built I explained that neither my husband or myself are architects and we needed help with the design as well as the construction.  Matt & Sara came in July to look at the basement. They took lots of pictures and measurements. I did tell them that we had a budget. They explained that they would need a few weeks to put a plan together and they would call us when things were ready for us to come and look the plans over and discuss any questions we would have. Sara gave me a web site to go to, for us to look at possible design ideas. I love the web site! We met a couple of months later to look at there design ideas. Since we are not in any hurry to get the work done we were good with waiting a couple of months to look at any design ideas they had. We met them at there office and they informed us that they had 2 different plans for us to look at. They told us about how they talked in detail with there electrical and plumbing contractors on how to work the space for the bathroom. They were trying how not to move any plumbing and to work with what was already there. We wanted a Jacuzzi tub but no shower. We have two walk in showers upstairs but not tub. The first plan they showed us was wonderful. They had looked at things that we had never considered. They reworked the entrance to the bathroom and the bedroom beautifully. The second plan was almost liked the first but with just a few changes. Basically, we fell in love with the first design. Matt then explained how the plan moves forward and the initial cost of each plan. We had a budget in mind but never told them what the total budget amount was. It was at this point my husband and I went home and looked at the budget and discussed all our options. Unfortunately because we did not have a realistic idea of costs we are going to have to put the project on hold for some time. We do like the plans and would like to have Berry Built do the project but not until we have the funds saved up. We are very flexible and have time on our side, we feel that we can wait until we have and additional $25,000.00 saved. Matt and Sara are easy to work with and to talk too. They are budget conscious and tried to work with all the plumbing constraints that are present. They have a beautiful plan and we will hopefully work with them in the future.

- Jennifer C.

After a ?c-?experience with a prior home remodel, I searched for over a year and interviewed many contractors before embarking on a kitchen remodel. I chose Berry based on both Angie?s List and House reviews. I have a separate review for the design service that has before/after photos. Overall, working with Berry was an excellent experience. Initially, we hired the design team to do our kitchen design. Every detail was worked out, down to the last light switch and door knob. The design team is phenomenal in every way: good listeners, objective input, and understanding our lifestyle, budget, and needs. Once the plan was done we felt very comfortable with the Berry Co. and hired them for the job. The job was on schedule and went according to plan. Matt is excellent at planning and scheduling. There was never any down time or days when no one showed up. The team of workmen is very professional, polite, clean, extremely talented, and friendly. We both work at home and the crew was very respectful of that.  The things that stood out for us were the professionalism, communication, and attention to detail. There was no looking at things after the workers have left for the day and knowing you are going to have to ask to have it redone. Berry Build strives to do things right the first time, and it really shows. We feel we may have paid a little more for Berry Built than other contractors, but it was worth every penny to not have any concerns about any aspect of the job. I absolutely recommend Matt and his team for either design work or any remodels.

- P S.

The service was free. They were extremely helpful. They just really brought a better look to my kitchen. I really appreciate it.

- Steven N.

MONET Floors & Home Designs LLC

I simply can't say enough good things about Monet Floors & Home Designs!   I am happy, happy, happy with the work on my two main floor bathrooms.   Starting with the initial consultation, Sean met with me (on time!) and listened closely to what I was looking for and then made several suggestions which I absolutely used.   After the measures I visited the beautiful Monet showroom and met with Diane who was very helpful with providing guidance and ideas for the design and tile that were perfect for the project (there is a LOT to choose from).   The material selection and quotes were handled expertly and timely.  The work in the home was performed expertly and cleanly.  Existing areas were protected and all working materials were neat and organized.   Sean is such a professional it was a joy to have in him in our home.  He is a master with tile and construction and very insistent that the work is done to his high standards.    The entire experience with Monet was wonderful and the results (in my home) are outstanding.

- Teresa P.

She was really good.  I liked her or I would not have her working for me.  I liked the suggestions she made in the beginning, and then when she did the plans and when I saw those, I was really pleased.  She has not finished the job yet.  She has not really started.

- Jay E.

We had a great time working with Robbin to create a beautiful and comfortable new home. She listened to us and worked to make our own personal style come through in her designs. We love both the way our home looks and the way it lives!

- Caryl L.

She's friendly, approachable, creative, and a good listener. She is a great interior designer with great resource.

- Doris H.

I spent almost a year interviewing contractors for this kitchen job as we had  a "C" experience with the contractor who did an addition for us. I found Berry Built and Design (BBD) listed with excellent reviews on both Angie's List and Houzz, and decided to interview them. I was immediately impressed with BBD's professionalism and overall presentation. Design Service: First I hired the designers to do my kitchen design. I had spent too much time on the internet, with graph paper, at Box stores and was feeling overwhelmed and like I was missing something. I met a KBD (Kitchen Bath Designer) from another city on vacation who convinced us to hire a design firm. So we hired the Berry team for design first and never ever regretted it. It was money  very well spent.   Matt and Manda came to the house, took photos and laser measurements, and chatted with us about what we loved/hated and wanted. Then the team presented us with three options for updating and improving the function of our 1979 soffited kitchen. We picked one option right away, and then spent quite some time working out the details. I loved the objective input on function.  I found them to be very good listeners and very attentive to our needs and style, even when I brought in comments from my husband second hand.   I was encouraged to find and share ideas on Houzz which worked really well for collection, discussing, using and or discarding ideas.  Manda and Sara showed a great understanding of our style right off the bat.  I really appreciated the guidance in color, material and finish selection.  When I was unsure of which finish to choose, the guidance provided was always appropriate.  The team had a great attention to detail ? my cookbooks were measured and a space was found for them; and special space was found for a requested unique pull out. Their understanding of how to best use space is phenomenal. I was presented with a final set of plans with every finish, knob, appliance and fitting decided upon and ready to go, for any builder.   In the end, I have a kitchen that is amazingly beautiful and incredibly functional. Everyone wants to know what walls were moved, and the answer is, ?none? .With the guidance of the Berry Built design team, my ?79 builder-grade, dysfunctional kitchen has been transformed into a beautiful space that gives me joy to work in every day. I would highly recommend this company for kitchen design.

- P S.

We worked with Marguerite and she was just totally awesome, fun to work with and helps keep it in the budget we wanted to be in.

- Diane S.

My wife and I had been talking about updating our kitchen for some time and contacted several different companies before contacting Berry Built and Design. All of the companies we talked with asked us what we wanted to do, and then told us how much it would cost. Matt and Sara Berry of Berry Built and Design were the only ones who had the vision to show us what we could do, not only with the kitchen but also how an open concept could include the dining and living room also. Once we saw their vision for what our kitchen could become we were sold. There was no pressure to make up our mind, in fact we even waited a year before we had it done.  Once we decided to have Berry Built and Design do the job things moved along very quickly. There were workers at our home every day, and we were always kept informed of what to expect. The workmen who did the work could not have been more pleasant and professional, and always cleaned up before leaving for the day.   As with any project of this size, things were bound to come up that were not anticipated and Matt or Jerry from Berry Built were always able to explain what the problems were, and always had a solution to those problems.  We never realized all the choices that needed to be made for this remodel, from picking out floor color, to what kind of sink to get , what kind of faucet, what colors to paint the walls, ceiling, and trim, what type of counter top and what color etc. It could have been overwhelming if it weren't for Sara and Manda at Berry Build. They were always available to offer suggestions, send over samples, and let us know based on there expertise what would go together from a design point of view.  I can't say enough about the quality of work done by the professionals who work for and with Berry Built and Design, and it is a comfort to know that if problems were to come up in the future that we have one point of contact for whatever might need to be taken care of.  We are enjoying our remodeled home with all the new updated conveniences and have received nothing but  great comments from friends and family when they see the work done by Berry Built and Design. We are very please with our decision to use Berry Built and Design and would not hesitate for a second to recommend them to others..

- Victor G.
Interior Designers in Hayden
Deals in Hayden for Interior Design & Decorating
Explore Our Solution Center for Helpful Interior Designer Articles
Interior Designers in Hayden