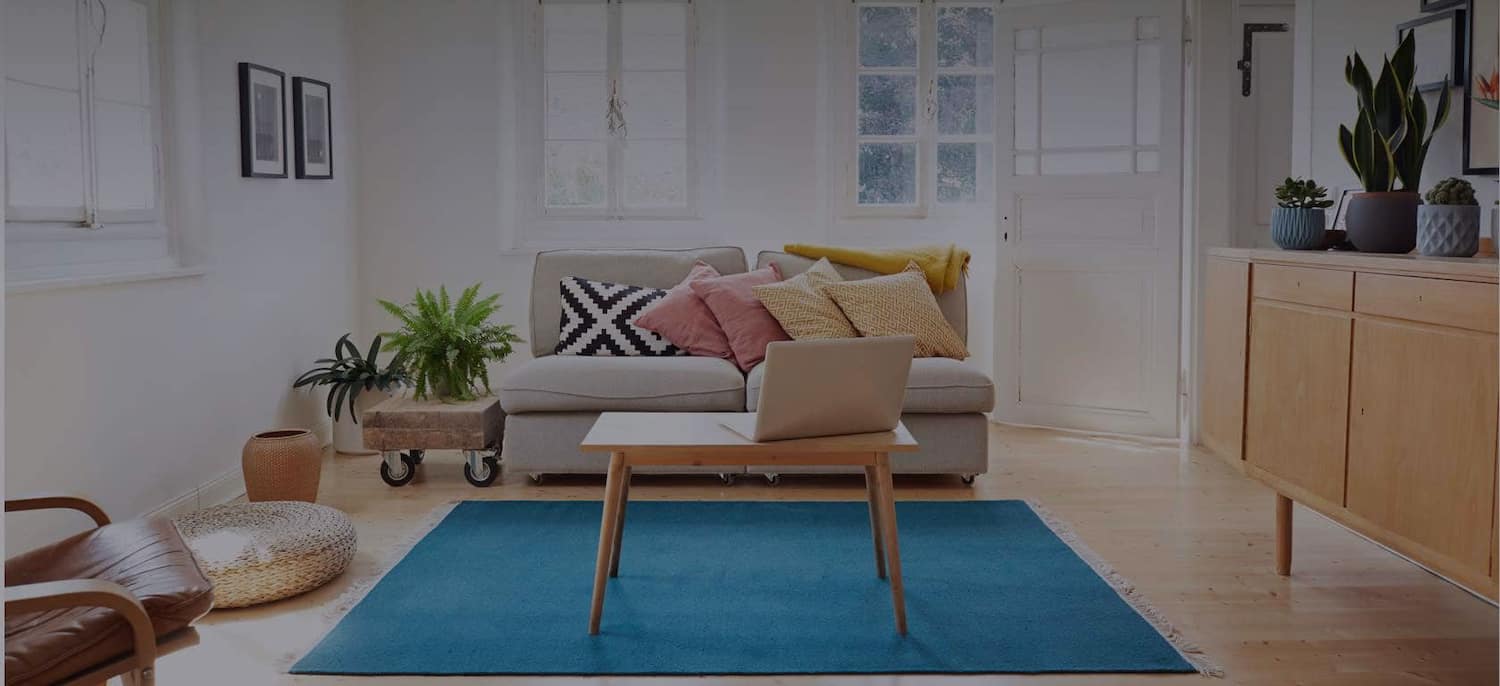 Get matched with top Deck & Porch Contractors in Boise, ID
There are 31 highly-rated local deck & porch contractors.
Recent Decks & Porches Reviews in Boise
Starratt Custom Fence LLC

Very well- Mr Starratt came out, made suggestions as to type of fencing would work in my situation, what materials were available and gave me a bid that seemed reasonable compared to others that I already had. When the materials arrived, he came out, installed a really well built, beautiful fence in just 3 days. He left the place cleaned up of debris and I would be happy to hire him again if I need another fence.

- Richard S.

Starratt Custom Fence LLC

Barry does great work. He was very easy to work with and extremely helpful in walking us through options for a large project. He has a ton of knowledge and doesn't try to force you into any direction. His work is quality and the finished project reflects the pride he takes in his efforts. Highly recommended, but be prepared to wait since he is in high demand.

- Mike R.

Kyle and his team are exceptional professionals. Punctual, meticulous, and a pleasure to work with. Any jobs I need in future will be done by JRS. I especially commend John and Andrew.

- Judith C.

Starratt Custom Fence LLC

This is a booming time for all construction at the time. They fit us in their schedule & went above and beyond getting a good solid fence & gate. AND they repaired what was previously installed incorrectly by another fence company. I highly recommend Starrat Custom Fence.

- Brenda W.

Peace of Mind Construction LLC

Awesome. The team of Peace of Mind Construction are very responsive and professional. Thank you! Kathleen

- Kathleen A.

The job was complete, but not with shortcuts made, gaslighting done on customer, and very slow to non responsive with issues they were contractually and ethically obligatory to help with. The design is beautiful but that's all I am truly satisfied with. I'm not a high maintenance type.

- Gidget H.

Attention to detail definitely showed up in the final prodect. Jess definitely knows how to run and complete a project. Definitely reccomend for any size of project.

- John T.

BEWARE before I tell you about this company I think you should know about there address they are hiding for reason they do not want to get bad reviews. This company wants you to think they are in this boise address. They are not they are hiding out in Nampa idaho 2020 N elder st. nampa idaho 83687 phone number is correct 208 8841229 BEWARE bad company will use cuss words and threats and will install you a piece of trash. porch roof will fill up with water and fall on you. This company lied to us about getting a permit Then we had to call permit guy, he said you have no permit for our address the porch company lies. They also denied about the height of the porch being 11' as requested in the beginning. They raised the price five different times during the time we hired them in august till the date they started working and still doing it in february 21. They sent us out one man to do a project on a porch this was a big mistake the porch roof fell on the house and scratched the whole house and dented the wood siding. The porch has major roof leaks because of this and was finished poorly on the top of the roof. This is because it is a bent totaled roof now. And they went ahead and installed the bent totaled roof anyways. Permit guy says it needs a lot of attention and it is not going to make it. Blew out our electrical making us have to pay out our own pocket to fix a dust to dawn light and a reset plug socket. They will not schedule a time to come out to your house around my schedule instead they come when they want to. and then they do not show up when they say. I paid them half the fee up front and they are demanding more than other half now even though that was not in the agreement. The permit comes with the fee quoted in beginning we pay half we only owe half. WE also have a voice recording of them stating the height and sprinklers come with porch no extra fee they are denying this now too. One man is not acceptable to do a project on a porch that is 11' by 23' very unsafe company go with someone else. Our porch is a totaled damaged product Check with BBB and angie list and google you can see other companies before you go with any company. You will also see other people complaining about their verbal and etc. abuse. They are charging us for a storm door which we do not have we only got a screen porch door installed etc. The wind was 17 mph and makes lots of creaking and cracking noise pulling wood siding off of house so they did not attach it properly. BEWARE Do not give them a review until the last day they finish because on second or third day the guy wanted us to put a review on their site on how good things look when it is not complete. If you put a review early and they do a crappy job you can not go back in and edit it later if they do a bad job in the end. BEWARE That is the game they play. and more They did so much more wrong to our property including concrete and sprinklers than we can post.

- cee c.

Desert sun handyman services

Bill seemed to be knowledgeable and was recommended by Angie's List so we contracted with Bill Andrews, Desert Sun Handyman Services, LLC, to build a 18'X10' pergola on our existing patio back on June 27, 2020, providing him with a deposit for materials and half of the labor. Since that time, we have determined that he is not capable of managing a project like this. Examples of problems we encountered are: 1) He did not know Boise code, so was unaware that the agreed upon initial design of the pergola which would attach to our house required a permit. 2) We found out that he is handyman not a contractor so is unable to get a building permit, which led to us trying to go through the process. We ultimately decided the effort to get a permit was too extensive so we agreed upon a stand-alone pergola so there would be no permit required. We agreed to the new cost for the project on August 02, 2020. With an expected lead time for the wood to be delivered by August 16, 2020. 3) Bill never provided us with a drawing of the pergola, only giving us an itemized list of the wood to be used. This should have been an obvious problem to us, and we should have not continued with him, but at this point we still trusted him. 4) Bill recommended using a specific lumber company to provide and pre-cut all cedar wood per his design. Based on his description this sounded great. a. The reality is the company Bill recommended did not deliver any wood until they delivered a partial shipment on September 09, 2020. Of that delivery several 6X6 supports had excessive cracking and many the 2X4s were extremely bent (not something you would want on your pergola). b. On September 18, 2020 they delivered three 6X10X20 boards which were not cedar and were not shaped appropriately for the pergola (still none of the 6X6 Posts that are needed). c. On October 14, 2020, they delivered three 6X10X20 cedar boards which were not shaped appropriately for the pergola (still none of the 6X6 Posts that are needed). d. At this point Bill suggested we cancel the project and at this point we had to agree since we had completely lost any level of confidence that the lumber company would deliver quality wood or in Bill's ability to deliver a pergola that would be acceptable to us. Note: our neighbor built a pergola in July with wood from Home Depot – it was all straight and not cracked 5) Throughout the process, Bill has only communicated in response to us contacting him, he never proactively communicated the delays of the wood. He was good at replying once you contacted him. 6) During a call on November 4, 2020 he has stated that he would reimburse any labor, hardware, stain, and cutting fees but that we would be responsible for the cost of all the wood. He had said that a check would be sent to us on November 6, 2020, but he did not. Bill has not communicated with us since. 7) Later November 4, 2020, we typed his name in Google and found that there are BBB & Yelp reviews that show that he has had similar issues in the past. He actually has an F rating on the BBB site (Desert Sun Handyman Services, LLC | Better Business Bureau® Profile). Desert Sun Handyman Services, LLC | Better Business Bureau® Profile This organization is not BBB accredited. Handyman in Boise, ID. See BBB rating, reviews, complaints, & more. [*** Link removed ***] 8) Based on a discussion with a lawyer we sent a text November 13, 2020 and certified letter November 16, 2020 to Bill telling him we will pursue legal remedies if he has not refunded labor, hardware, stain, and cutting fees, as he had agreed, by November 23, 2020. He did not respond to the text. 9) As of December 1, 2020, we still not received any reimbursement from Bill. 10) We are hoping that Angies List can help pressure Bill to refund the money he had agreed to.

- C H.

Knox Roofing & Construction Inc

They worked with my work schedule and always on time. Everyone was very professional. I will be having them bid more projects for me.

- Traci G.
Explore Our Solution Center for Helpful Deck Company Articles
Deck & Porch Contractors in Boise