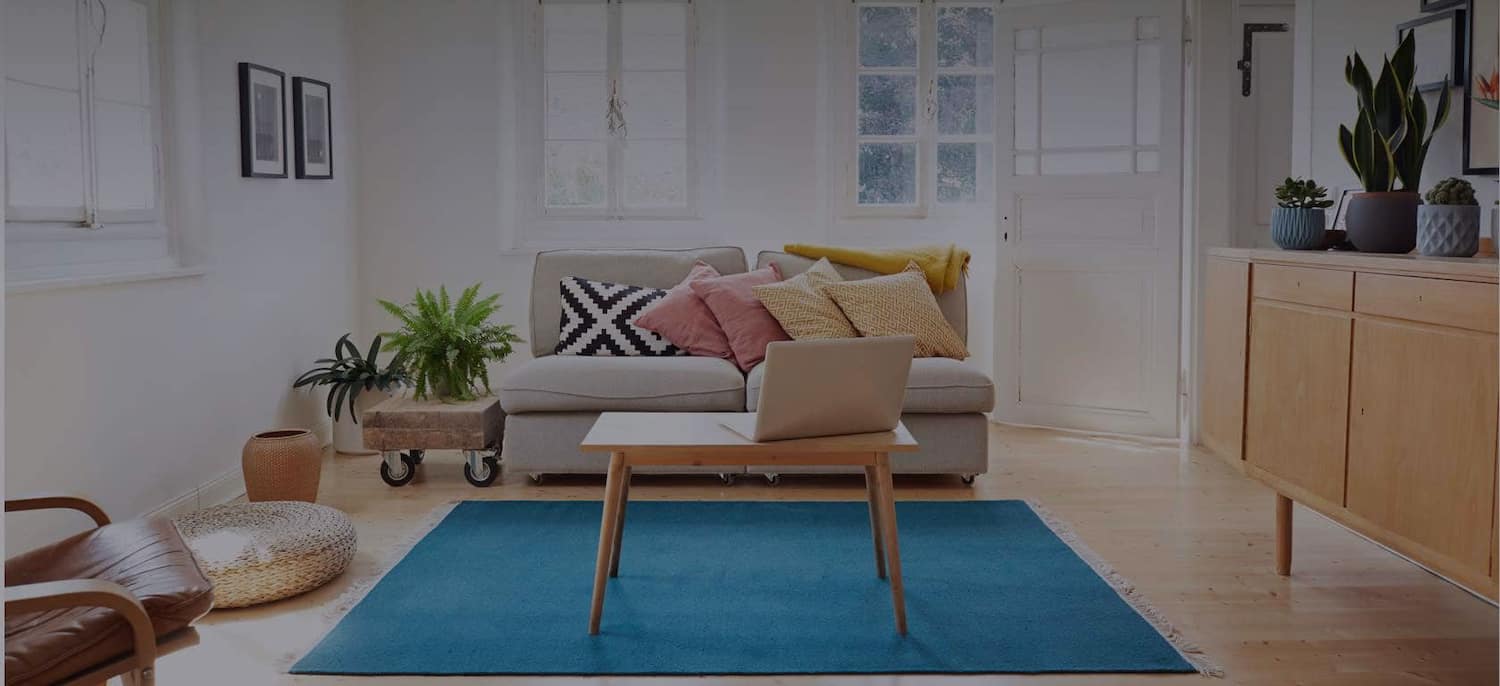 Get matched with top Drain Pipe Contractors in Key West, FL
There are 4 highly-rated local drain pipe contractors.
Recent Drain Pipe Installation Reviews in Key West
First Coast Construction and Remodeling

The installation went smoothly and professionally. Aaron Gill and his crew were here on time, dressed nicely, and clean with their work. They did a very professional job in an efficient manner.

- Margaret M.

Gibson's Grading And Construction

Dave came out to look at the property and the problems and I could see the thinking wheels in his head starting to roll with possibilities. He had evolving ideas that ended up taking care of both the engineering needs of the settling house and the aesthetic needs of its owners. He solved the problem with both lumber and stone as well as his handy Bobcat and amiable Dad. . . Dave is a "rock whisperer" and knows just how to place stone to suit the right spot; not only creating a strong retaining wall, planter base and stairway upward but making it a functional rock sculpture the envy of any mountain side. As the repairs to the foundation and stairway upward looked so amazing it was impossible to allow him to stop work there-we then added walkway and step to the side door, a backyard retaining wall and planter, rework of our driveway and parking area and a resloping of an impossible to walk up hill rise. Dave is reliable, fun and a pleasure to work with and we recommend his services wholehardedly.

- Lucy P.

For the most part they did a really good job. They did have to come back twice to fix some leaks. My house is very very old and i inherited it in bad condition. But they have tried very hard to get the fixes as best they can. However I really only have 2 complaints: 1. They don't give you bigger discounts with the more work you give them. I still have ALOT more work to do across three properties and they are not offering anything competitive. 2. I would have liked to see them reach out to me to follow up more. Especially with all the problems I have in the house, the more work that still needs to be done as well. I still have about $25,000 in work across three properties if they charged me full price.

- Zaida B.

Everything went very well. We had no problems. It has been a year since the master-bath remodel and everything is working like new.

- Melanie A.

Labor day at 7pm we realize we need a septic company to come out and drain our tank. After calling the company (and struggling through the operator for the answering services ineptitude) I have used for years I am told it would be much better for us to wait until the next day because it is getting dark and the job might not be a perfect one. (Understandable if I wanted the house painted) If I decided to wait I should get serviced the next day although they were pretty booked. If they came tonight it would be a $100 up charge of the regular price. I decided to wait and try to get on the schedule in the am. My husband decided to try the phone book and see if there was a better option. He called a few companies and was told-we don't service out there (20 miles from them) or that they couldn't come until the next day. When he called A Absolute Septic the owner answered the phone. The owner told us he could come out right now. We asked him how much and he quoted the price of the company that I had to wait until the next day for. He showed up (driving a much longer distance then the others that said it was too far), drained the tank in the dark and unclogged the system that had become clogged as it was too full. He was polite. He was professional. He was prompt. He is a seldom seen anymore business man. You can tell he values his customers by the way he treats you. We needed him much more than he needed us but he made you feel the other way around. Needless to say there will be no other company I call in in the future. I will also rave about him and his company the next time I am engaged in a conversation bemoaning how horrible today's companies treat you. Way to be A Absolute Septic!!

- Staci D.

The crew arrived on time each day and left our property useable each day. You could not ask for a better company.

- R. H. M.

Lou Severino Construction Inc

They did not work for me; I used Angie's List to go online so I could hire a water proofer for the church. They did everything that they were supposed to do. They cleaned up nicely and they actually brought in some extra soil to better on some of the irregular areas in the lawn so that it would drain properly and they did not charge us for that. In terms of price, it was the lowest bid of three bids; it was good. They did exactly what we wanted them to do. The job was done on time. The price was fair for what they did; it was a big job. They were the lowest bidder. We would absolutely go with them in the future if there were a need.

- Patricia S.

Both of my old fiberglass septic tanks failed. Searched for a contractor in Hardee County Florida to replace the tanks. Found none. Extended my search out-of-county and found Mike Heflin in Fort Meade, Florida. Called him and he came to my ranch as scheduled to give me an estimate. He suggested I replace both fiberglass tanks with one large concrete tank. His price was $2975 plus another $450 that would be required by another contractor to pump out the old tanks. These prices were similar to those of others that I contacted. After I verfied that he did not hire illegal aliens, I accepted the costs and scheduled the work to be done. Before beginning the job, Mike arranged to have the county environmental engineer visit my ranch and take a core sample to verify the high water table level met EPA and county requirements for installation of an in-ground septic system. After passing that test, Mike showed up on time with a full crew. Before the new system was buried, Mike had the environmental engineer return to inspect and approve the installation, which he did and provided me with documentation of his inspection results.. I also inspected the system prior to it being covered and approved it. They began work around 8 AM and completed the entire job by 5 PM that day. Of course  all the grass in my back yard was torn up in the process but that was expected. Restoration of the lawn was my responsibility and not Heflin's. It has been over 4 years since the new system was installed and I have had no problems with it.

- William B.

Description of damaged sewer line and consequences suffered because of same ? ·         On February 11, 2015 sewage began backing up into our home. ·         We called a plumber immediately who was able to come and diagnose the problem and give us a temporary fix until they were able to complete the job. ·         We had to live for a week without normal access to water (extremely limited). ·         Repair was completed on February 18. ·         Pipes separated at joints (no glue used). ·         There was an approximate 5 ? 6 foot section of pipe that was not supported by earth (trench was not leveled) thereby causing pipe to sag. ·         The tap that went into the main sewer line (city sewer) was put together with a flex fitting which was not glued in. ·         It had a 45 degree elbow at end which did not run parallel to the ground so it probably caused the pipe to separate farther down the line  -- again because the pipes had not been glued. ·         Bart Andrews was given the opportunity to view the open trench two days in a row (February 17 and 18) but he declined to do so.  He stated that he had done nothing wrong.  We definitely would not recommend that Andrews Site Prep be hired to do site prep jobs.  It has become quite obvious that the owner, Bart Andrews, will not stand behind the quality of his work as he did not show up here to inspect anything when given the opportunity and stated that it was probably due to someone driving over it We have photos and videos of the less than perfect original sewer pipe installation and testimony from the people making the repair as well as two neighbors who witnessed the failed sewer line.  This kind of shoddy work is unacceptable.  A sewer line installed two years and eight months ago should not have failed.  It has cost us over a thousand dollars ($1225.00) for the repair not to mention what it will cost to have our lawn repaired with new sod.  The following statements made on the Andrews Site Prep Facebook page are FALSE.  The work performed on our property was definitely not done right the first time and we were ignored regarding the bumps in between. 1.    ?When you see our track marks, you can count on the work being done right the first time. www.andrewssiteprep.com | Septics, Wells & Land Clearing?   2.    ?Our business is taking care of you from your first home to your dream home and any bumps in between. Bart + Danielle?

- Paula N.

THIRD GENERATION PLUMBING

Since I am still waiting for the actual work to be performed if it ever is I cannot at this time complete this section of the report at this time. If it does turn out for the good and they perform the work soon I will return to this site and give a fair evaluation of the actual work.

- Sally B.
Drain Pipe Installers in Key West
Business Description:

Eau Gallie Wholesale Nursery Inc is a family owned & operated business. Eau Gallie wholesale has relationships and accounts with over 100 growers, suppliers, producers and contractors of landscaping related products and services throughout the state of Florida enabling us to help with all your landscaping needs.

Recent Review:

I cannot recommend Mark and his team enough. I was having drainage issues in the back and along the side of my house. I sent an email to Eau Gallie Wholesale explaining the issue and asking for options on ways to fix it. Mark came out and walked me through his recommendations as well as the reasons behind them (which was unexpected but greatly appreciated). He also gave me a reasonable quote along with some fair expectations as to how much the drainage would improve. He and his team did an amazing job. You honestly could not even tell they were there once the sod took root and the lawn was back to normal. Not only did they come in slightly under their estimate, but the drainage was even better than he originally told me to expect. My neighbor even noticed the improvement and asked me who did the work. I was more than happy to point him in the direction of Mark and Eau Gallie Wholesale Nursery!

Reviewed by George B.

Gaithersburg,MD

Angi Certified Businesses

These Businesses meet our standards of certification, which include:

The owner, principal, or relevant manager passing a criminal background check
Required to have applicable state and local licenses
Maintain an average star rating of 3.0 or better on our network, if they have at least one review
Paying to advertise their services
Meeting any other eligibility criteria required by Angi

A Super Service Award goes to providers who have achieved and maintained a superior service rating on Angi.

Business Description:

We have been operating since 1985. This is an owner-operator company and we have at least 40 years of experience. Our goal is customer satisfaction. Before work is performed, each job is clearly explained by the owner to the customer, so that the end result is not a surprise. We are equipped to handle any size job, large or small with the latest modern machinery available to a paving contractor. Whether your project involves paving or seal-coating, rest assured that it will be done in a neat,...

Recent Review:

They responded promptly upon request for quote outpacing the others by hours. They came out the next morning and provided an estimate which was dead on. They showed up right on schedule today to do the sealing and it looks awesome. I highly recommend them.

Reviewed by william h.

Business Description:

Agramontes Painting has been on Angie's List since 2006 and we are experienced, licensed professional painters. We do both interior and exterior painting. We also provide expert pressure washing services to include roofs, driveways, pool decks and boats. You will be pleased with our work, please read our work history. Our customers are number 1 with us!

Recent Review:

Oscar from Agramontes Painting was very amicable, punctual and accomodating. He had already packed everything into his truck to leave when my wife pointed out a small detail he missed. Without hesitation, he unloaded everything and touched up the spot. He did not leave a mess, which was most important for me. He left paint only where it was supposed to be! He did a considerable amount of repair work. Three other Angie's List top rated painters came out for an estimate. Only one of these three painters emailed an estimate for almost four times ($5,500) what Agramontes Painting charged. The other two gave me verbal estimates after they inspected my property, but never emailed me the estimate. Both wanted more than Agramontes Painting. None of them ever provided proof of insurance or contractor's license. I called two other painters, not on Angie's List, who did work for me before. One never called back. The other asked me to send photos of the house, which I did, but I never heard back from him. Doesn't seem like anybody needs the work! Times must be good! When Oscar came to see the house he gave me a written estimate on the spot and gave me copies of his insurance and license. I'm not an expert, but I cannot imagine the $5,500 job would look any better or last any longer than what I got for $1,500. Also, the other painters wanted me to move all kinds stuff out of the way, including a gazebo. Since they all asked me to move these, I asked Oscar if he wanted me to move these items. He said he would work around them and he did.

Reviewed by JAVIER R.

Jupiter,FL

Angi Certified Businesses

These Businesses meet our standards of certification, which include:

The owner, principal, or relevant manager passing a criminal background check
Required to have applicable state and local licenses
Maintain an average star rating of 3.0 or better on our network, if they have at least one review
Paying to advertise their services
Meeting any other eligibility criteria required by Angi

Business Description:

Beautifying Your Existing Concrete Viewcrete saves customers thousands of dollars because repairing and beautifying concrete. Concrete cracks over time and Viewcrete is an environmental friendly solution that will reduce waste, save money and create a beautiful space in your home or business. The Viewcrete process is simple and usually completed in just one day. After approving your free estimate, our team comes out and prepares the surface of the concrete, then installs Viewcrete through our...

Recent Review:

We hired Viewcrete because of their initial representation of all the work they could do. They were all really nice guys! We had our driveway, carport and patio refinished. It took about two months for them to start the job. They had many other jobs going. They did a great job on the concrete work. But we also hired them to fix the poor drainage around our house. Unfortunately they are not very good or careful with ground work. I have had to have them FIX the existing drainage several times. But getting them back out was different so I did some of the detailed ground work myself. Holes were left under the grass they put back that were a hand deep. Which neighbor could hurt themselves. The last problem they have ignored since mid summer. I finally started to fix it myself and found a huge rock in the way. Evidently they did not want to remove it and just left it so the downspout runs along the surface of the ground. Being corrugated pipe as soon as you step on it, it breaks. I thought I was just fixing a broken corrugated pipe. Sorry to say I would not have them back.

Reviewed by Lyssa W.

Business Description:

Blackhawk Construction Services, LLC is a design/build firm with a cohesive staff that includes architects, estimators, project managers and assistants, interior and exterior designers, craftspeople, remodeling consultants and support staff. Our fully integrated process of design, pricing and construction management is efficient and rewarding, saving both time and money. Our qualified architects and designers, working in tandem with experienced project managers and crews have an excellent opp...

Recent Review:

Once Mr Lionel Thomas is the home inspector your in great hands !!! He's a straight shooter 1000% !!!! If Lionel recommend checking for termites and basil send you someone get the report insist on seeing it before your closing!!! Any other recommendations from basil will be unprofessional don't make the same mistake I did please !!!! Just to name a few $17,500 Cash complimentary food ,my payed Materials all gone and ..... if your looking for all your brand new items in your home painted up ,cement and full of dust not to forget on finish paint job in EVERY ROOM, new Windows with paint all over the outside, I was told by him and him team everything is finish ,after driving 14 hours clean and mop my dad room to give your 80 year old dad a bath to find out there's very little water coming out his bath by then where coughing from the bleach , there's not enough water to wash out the shower, went to second bathroom same problem but a little more on the bottom . Theses are brand new showers ! water leaking under the sink and they put a T-shirt under after 3 months 3 weeks don't take any advice from basil. His intention I think is good buy at the end of the day I'm paying for a service not empty words and unprofessional work ! He's a smooth talker that will cost you stress and more money in the end !

Reviewed by Nya H.

Business Description:

Florida State Certified General Contractor and Plumbing Contractor. We offer start-to-finish solutions for every project. We also offer full design services. Our customers enjoy high quality craftsmanship, trustworthiness and personalized service.

Recent Review:

Alexis Lopez and his incompetent assistant Oliver Schlecht failed miserably. We have filed a six-page complaint against them at the Florida DBPR and Attorney General.

Reviewed by Matthew P.

Rating Not Available

Pros who have not yet received a review do not have a rating displayed.

Business Description:

My name is Michael Sarmiento, I am the owner of J&S Contractors Llc. I have been in the construction business for 7 years, working in all type of general constructions, such as custom commercial, and residential. I offer services such as, Drywall, Framing, Siding, Ceramic Tile, Acoustical ceiling, Painting, Decks, Kitchens, Baths, Hardwood Flooring, Cabinet Installation, Strip & Wax Floors, Fences, Concrete, Demolition & Finish... and much more. All our work is guaranteed and affordable,...

Business Description:

Anything to do with Lawn,pools,cleaning,trees,pressure washing ect we will Gator Guard it all .....

Rating Not Available

Pros who have not yet received a review do not have a rating displayed.

Business Description:

SMALL FAMILY OWNED AND OPERATED CERTIFIED PLUMBING CONTRACTOR WITH 4 FULL TIME EMPLOYEES.

Rating Not Available

Pros who have not yet received a review do not have a rating displayed.

Business Description:

MY NAME IS ROBERT GREEN OWNER / OPERTOR OF BLUE RIDGE MTN. PROPERTY PERSERVATION SERVICES WE GO WEATERIZATIONS LOCK CHANGES EVICTIONS AND EVERYTHING TO MAKE YOUR PROPERTY SAFE
Deals in Key West for Drain Pipe Installation - Exterior
Explore Our Solution Center for Helpful Drain Pipe Installer Articles
Find Drain Pipe Contractors in
Drain Pipe Contractors in Key West