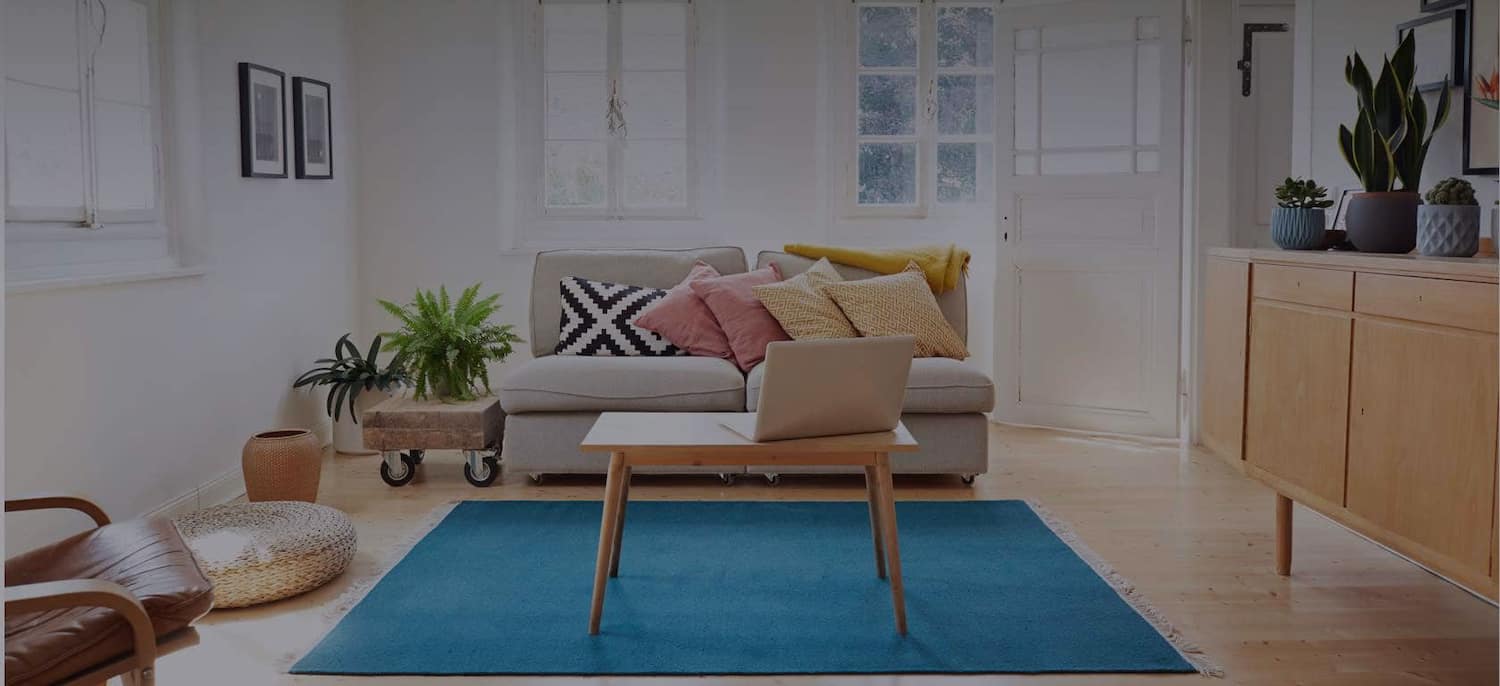 Get matched with top Antique Appraisers in Riverside, CT
There are 4 highly-rated local antique appraisers.
Recent Jewelry Appraising Reviews in Riverside
This place is excellent, huge selection of watches and jewelry, the employees and owner are helpful and knowledgeable. I have purchased from here multiple times, including diamond stud earrings, custom engagement ring and 2 custom wedding bands. Even though I moved an hour away from Jersey City, I will continue to purchase from here as I love the service and attention to detail. Location is easy to find, parking always available in Newport mall parking lot.

- Andres C.

The Jewelry Appraiser Inc

Deborah is fantastic! I love how she tells you upfront that she is extremely hard when it comes to appraising jewelry. She will not lie to you to make you feel better about your jewelry. If you paid too much or were lied to by the jeweler, she will be brutally honest with you. With that said, she examines the jewelry and gives precise details. Without even telling her ANYTHING about the ring I brought in, she was SPOT ON...amazing!! If you are nervous about a piece of jewelry you bought, go to Deborah because you will find out if it's real or fake, the value, the details and so much more. Thank you, Deborah, my fiancé loves her ring and I felt so much better giving it to her after visiting you!

- Dominic P.

BMJR Inc. Cleanout Services

Derek and his crew are diligent and hardworking. I just had him helped my commercial space cleaned out. He did my house sale clean last year. Overall he did four big jobs, both were very stressful and trying times. Derek was very punctual, direct and efficient in his services that it made both periods less draining. He is highly recommended and his rates are very reasonable.

- Rob C.

The Jewelry Appraiser Inc

Working with Deborah and Louie was a wonderful experience. Louie was very quick at responding to my messages and calls and set us up with an appointment with Deborah within a couple of days. He was very flexible at accommodating us once he knew that we were driving from another state. Once we met Deborah on the day of the appraisal, we knew that she was very knowledgeable only after a few minutes from the kind of information she was giving us on our pieces of jewelry. We took a written appraisal for one of my pieces and verbal ones for the others. She took the time to inspect every piece carefully. After she appraised our pieces, we got a lot of assurance that all the pieces we had purchased were worth the money we had paid for them. Deborah was very honest and very organized in her work. She pointed out a fissure in one of my jewelry pieces and she also assisted in making an appointment for me with the store(seller) to have us meet with their jewelry designer and exchange that piece for something else (which we could design ourselves with the help of their designer). I am working with them currently on this and Deborah has promised to help me with anything I need during this process and I know I can count on her!!

- Padma A.

The Jewelry Appraiser Inc

Lovely people to work with. I was so impressed with all the knowledge one person could have. I don't know anything about jewelry and she went over and above to give me information I didn't even know I needed. A+ in my book.

- Nancy A.

The Jewelry Appraiser Inc

Deborah is incredibly knowledgeable, approachable, reasonable, and kind! She made my fiancé's process of getting the ring appraised seamless and easy. She was responsive and truly guided him throughout every step! Deborah is now assisting me even after the appraisal with all the small things women are concerned about after being proposed to (like keeping our rings sparkling). Thank you again, Deborah! Giuseppe and I look forward to continuing to do business with you.

- Alessandria A.

The Jewelry Appraiser Inc

10/28/2019 Overall Expertise Professionalism Working with Deborah and Louis was a wonderful experience. This is the second time I am using their appraisal services. Deborah is the consummate appraisal professional (incredible amount of knowledge of gemstones and the industry) and you know from the moment you walk into their office, they love what they do and understand how important it is to get it right. She had all the equipment needed to do the examination right there in front of me. She took the time and went over every detail of my coveted pieces of jewelry and spoke to me straight. From the start, you know Deborah is a fierce consumer advocate. Going above and beyond, she offered her services (unsolicited) with a ring that needed to go back to the seller for replacement and to help me negotiate with the seller directly. I really appreciated that. Deborah is a rare, rare gem!!

- Ira G.

The Jewelry Appraiser Inc

I never thought getting a ring appraised would be so much fun! Debòrah is so down to earth, honest, and caring! She makes you and your piece of jewlery feel so special. I am completely satisfied with her work and would definitely recommend her to anyone in need!

- Nicole F.

The Jewelry Appraiser Inc

I have found the Wonder Woman appraiser of the jewelry industry who strives for the best going above and beyond and her name is Deborah villepigue. Deborah is truly one of a kind, she's is unlike any of the other appraisers I have had the bad luck of meeting. Upon entering her establishment you are kindly greeted by Lou who is also an attentive and a welcoming person. Deborah not only appraised my jewelry, she gave me a world of knowledge about them that I was unaware of and she stands by her work entirely. Learning she has helped so many people through jewelry forensics who have had bad experiences made me feel comfortable. I appreciate her candor and honesty, she took the time to explain many things about my pieces and helped me out a great deal. Deborah is very dedicated and knowledgeable, she has created a special soap for jewelry which I love because for many years I have been using the glorified jewelry cleansers which are actually toxic and do not do what they advertise and need to be banned. I left with a great deal of information and a fantastic experience.

- Mabel F.

The Jewelry Appraiser Inc

My husband and I went to Deborah to have my engagement ring appraised and had great experience. Deborah is extremely knowledgeable and we left her office feeling confident that we got a very accurate, detailed and fair appraisal. Deborah is very down to earth and easy to talk to which also helped make our experience with her so pleasant. She definitely seems to go above and beyond for her clients, I have had my ring for several years and am looking to have it reset, not only did she offer recommendations of good jewelers but she even offered to help oversee the process of redesigning my ring to make sure I get what I want and a quality product. Definitely recommending her to friends!!

- Laura M.
Jewelry Appraisers in Riverside
Business Description:

We are a national appraisal association of 300 members. We appraise antiques and art. Some members are dealers and gallery owners but all of us are anxious to serve you. Check our websites http://www.newenglandappraisers.org (click) "Find an Appraiser" for names and phone numbers of our members.

Recent Review:

Great! Patricia arrived at my home at appointed time and was very professional .

Reviewed by Dolores C.

Business Description:

Full service jewelry store specializing in one of a kind exceptional pieces, custom design work and expert in-store repairs. Personalized Bridal and redesigns. Established business with nearly 30 years in Ocean County.

Recent Review:

Steven Chiarelli Is excellent jeweler . His talent is very impressive . Hi is very honest, creative and has excellent taste. Steven never disappoint Me .every piece of jewelry he repaired or Designed for me I love and get many compliments about .

Reviewed by Ketevan J.

Business Description:

We are a Full Service Clean out Company providing Garbage Removal & Dumpster Services. Available 24/7. Our specialty is Home Closings, we prepare your home for a final walk through leaving the premises in broom swept & vacuumed condition.

Recent Review:

Derek and his crew are diligent and hardworking. I just had him helped my commercial space cleaned out. He did my house sale clean last year. Overall he did four big jobs, both were very stressful and trying times. Derek was very punctual, direct and efficient in his services that it made both periods less draining. He is highly recommended and his rates are very reasonable.

Reviewed by Rob C.

Business Description:

Johnson, Inc. (a Numismatics co.), Nationally known, specializes in Coins, Currency, and Gold & Silver bullion items. We have two categories of service: Online Face to Face personalized service or In-Home for Florida residents. Estate acquisitions and trusts is our specialty. Our ONLINE APPRAISAL Service allows your items and our specialty to meet face to face regardless of distance. We back all our services up with your guaranteed satisfaction! Call or schedule your services today!

Recent Review:

VERY pleasant! Jewelry was appraised, check was issued (later deposited and cleared), and hospitality was a plus.

Reviewed by Ed S.

Business Description:

Invited Sales by Tracy Jordan In addition to services offered from your home, Invited Sales owns and operates a 5000 square foot consignment shop and auction house located at 839 Stewart Avenue in Garden City,(behind the Garden Gourmet Deli and across the street from the main postal processing center). Conveniently located a quarter mile from the Meadowbrook Parkway and 20 miles from New York City, we serve homeowners and commercial properties located in Manhattan, Brooklyn, Queens, Nassau an...

Recent Review:

After my mother passed away in the summer of 2020, I entered into a contract with Tracy Jordan and her company "Invited Sales". For $1,000, I hired her to have an estate sale of the content in my mother's 3-story Roslyn property. She also agreed to sell a few items from my home. The higher-priced belongings were to be sold via Online Auction. Items that didn't sell via auction and everything else in the house would be sold at a tag sale in my mother's home. She also told me about her "warehouse" where she can take items to be sold later. When signing the contract, I was told that it's "better" for me not to be there the day of the tag sale. Unfortunately I now know why. As we had just changed the locks, I gave her the new lockbox combination. The only people that had access to the house at this time were my brother-in-law (owner of the house), Tracy and myself. For an additional charge, Tracy offers the option of a full-house cleanout to discard all remaining contents of the house immediately following the sale. I did not opt for this service, so naturally I would expect that anything not sold would remain in the house. That was definitely not the case. When I went to the house the next day, there was garbage, empty boxes, coffee cups, cigarette butts, etc, on the front porch and the front lawn. When I went inside, it was completely turned upside-down. I saw many items missing from the house that I could only assume were sold in the tag sale. It is stated in the contract that the itemized list of what was sold would take a while to put together. When I received the list a month later, I was shocked. It looked like somebody made up a random list of 26 household items with prices. So much was missing from my mother's home that was unaccounted for. Some of them being: 1. A queen size bed in my mother's bedroom (mattress, boxspring, frame) The very day of the sale her own employee told me on the phone that the bed "just sold" (we were speaking to coordinate a customer coming to another location for an item pickup) When I questioned Tracy about it, first I was told "they had to move it outside so people could get around during the tag sale. I'm supposed to believe that a queen size bed was taken down a flight of stairs for this? When I signed the contract, she told me that "no more than 10 people at a time were allowed in the house due to Corona restrictions." So 10 people "shopping" in a 3-story home required a bed to be moved? The spare bedroom bed was still there. 2. A 60 year-old, 63" x 43" framed painting of a large Geisha Girl (also in my mother's bedroom) 3. 50 Rocky Horror Anniversary movie posters that her own appraiser told me prior would do "well" in the tag sale 4. 45 Boxed Paula Young Wigs 5. Children's skates & sporting equipment (Roller skates, ice skates, 2 Adidas Soccer bags, etc.) She did claim that a pair of boots sold, but they were in the box along with these. The whole box was gone. A day or two after the sale Tracy had asked me if it was OK to go into the house with a customer so they could disassemble and remove the chair lift system that they had bought at the tag sale. I said "Sure". When I went to the house after that, there was a huge hole on the angled ceiling that was made while removing the stair lift. When I contacted her about it, she was very dismissive. She actually said to me "Houses that are sold today are sold as-is" implying that it was no big deal. When pushed, she asked the customer who took it to pay for the damage. The implicit dishonesty is built right into her business model. If she does a full "House Cleanout" service after the tag sale, who's to know what items were legitimately sold or ended up on her "Warehouse" shelves. After the pain of losing a parent, for someone to take advantage of you is completely despicable. After receiving the tag sale item list in September, I was also met with a very dismissive attitude when I asked about all of the missing items. As I explained to her, I was not looking to make any significant amount of money, but just wanted what's rightfully mine. My reason for sharing this experience is not for any compensation. People who use her services after a loss are already emotionally vulnerable. I don't want anyone else to be taken advantage of like I was.

Reviewed by J F.

Business Description:

Whether you're selling a diamond engagement ring, your mother's Tiffany jewelry, Your father's Gold & Silver Coin collection, or it's time to sell a Rolex watch you no longer wear, we'll appraise your jewelry for its highest worth, then make you an offer you can't refuse. At Global, we make selling your jewelry, diamonds and gold valuables an honest, private and free experience via free mail-in service via FedEx insured overnight shipping.

Recent Review:

your referral is too far away. I'm in CA. They are in NY

Reviewed by Stacie D.

Business Description:

Since 1948, Landsberg Jewelers has been New York's trusted choice for designer diamond jewelry and diamond engagement rings. Long before bustling businesses started springing up around him, Norman Landsberg established himself as one of the founding fathers of 47th Street. His first small space, which he rented from an uncle, helped him get his footing and develop the business motto he still follows today: Never say no, when you can say yes to a customer. This, along with a depth of expertise...

Recent Review:

just now The most unprofessional and simply unethical! Be very careful and I strongly suggest not doing business with them. After purchasing a ring from them that had a defect and the side small diamond kept falling, they said that they will fix it at no charge. They also made an unnecessary change that I did not request and would not give me back my ring unless I paid not only for the repair (that they were supposed to cover as it was a defect in the ring design that they agreed to repair), but also charged me for the change I did not request (and had not agreed to it). Yes. They basically held my ring "hostage" until I paid whatever they said I had to pay!!!! Be very careful. Its a shame that the reputation of the father is destroyed by an unethical son. Shame on second generation!

Reviewed by Mz P.

Business Description:

Dealers of Rare Coins, Stamps, Currency, Tokens, Medals, Ancient Coins, Gold, Silver and most collectables. Free evaluations. Auction Based Business for over 30 years. Licensed, Insured and Bonded!

Recent Review:

I saw an uptrend in silver prices and wanted to purchase some myself. From prior experiences I knew that there would be some sort of premium above market value. However I did not imagine that anyone would even attempt to charge me a premium that brings the total cost to almost 200% that of market. Friendly talks and smiles and an insult of my intelligence as if I knew nothing about what I was buying. Integrity goes a long way. Remember that.

Reviewed by Andrew A.

Business Description:

We are a full service estate and tag sale company offering services to exclusive properties. We will appraise, tag, organize and sell your fine furnishings, art, and household possessions through estate sale or auction. We obtain the highest possible prices for your family or personal property.

Recent Review:

We engaged Estates NY and owner Wendy King to perform an estate sale at our home. After the sale ended we asked Ms. King and her daughter Jessica for a detailed accounting of every item they sold and for what price. We were told it would be sent shortly. Several weeks later we received a check with no explantation or backup. We followed up for an accounting. She texted "this is your total, I will send you an accounting" For the next several months , we continued to follow up by text, calls and emails and on the rare occasion when we did get a response, she was extremely rude and dismissive. She made us feel like we were wrong to ask what our life's possessions sold for and that we were crazy to ask. We are shocked at this behavior and lack of professionalism. We have been ignored, hung up on, taken advantage of and made to feel like fools for trusting Estates NY. We cannot in good conscious stand by and not say anything to other potential victims. We feel no one should have to be treated like this. We feel that people like us hiring estate sale companies that deal with someone lifelong possession should be treated with respect and honesty. We would suggest consumers to be very careful and be aware of their disreputable business practices.

Reviewed by Clara R.

Rating Not Available

Pros who have not yet received a review do not have a rating displayed.

Business Description:

We SELL, we BUY & we APPRAISE personal property, specializing in 17th & 18th centuryand importqant 20th century desigfner furniture, Fine Art from old to modertn masters, and importand objects of all nature.Over 40 yr experience Appraising antiques & fine art, member of the International Society of Appraisers, USPAP certified, recognized by all insurance companies, courts and the IRS.
Explore Our Solution Center for Helpful Jewelry Appraiser Articles
Antique Appraisers in Riverside