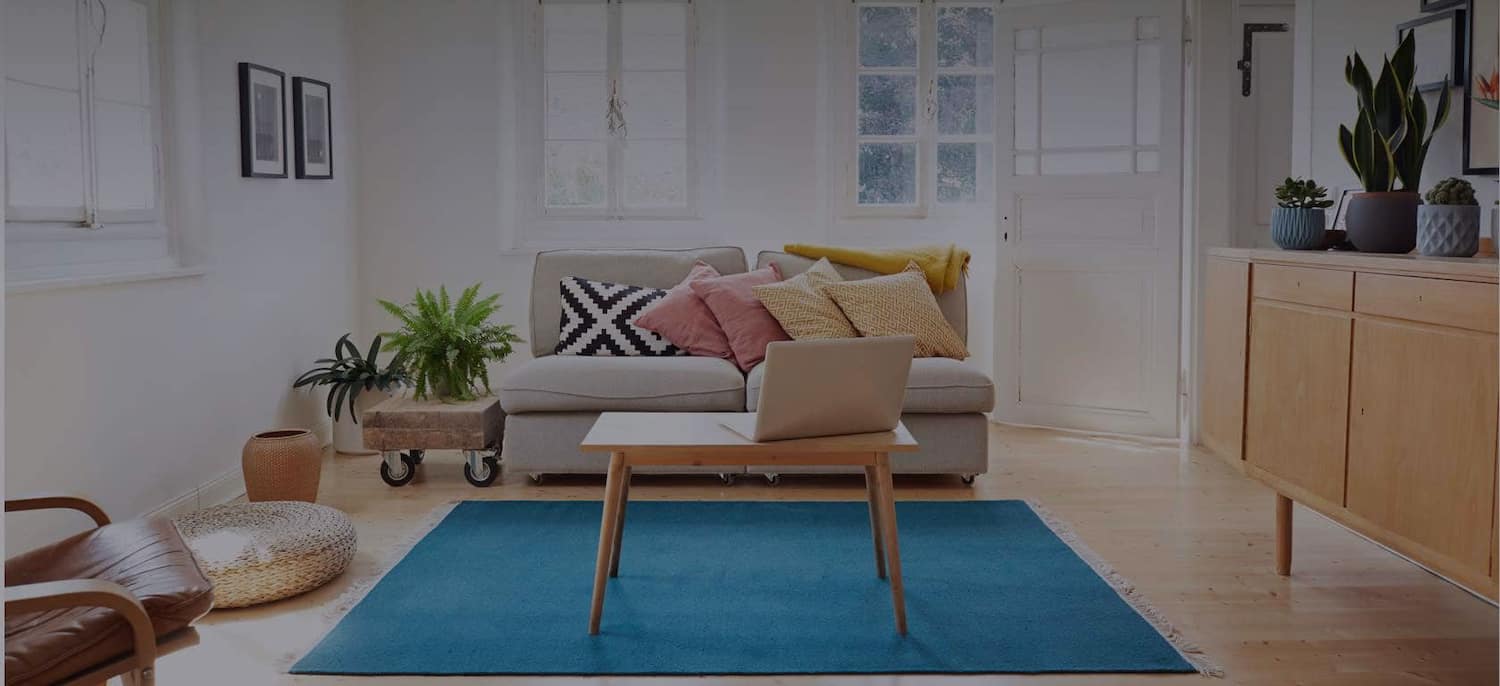 Get matched with top Water Heater Installers in Torrance, CA
There are 167 highly-rated local water heater installers.
Recent Water Heaters Reviews in Torrance
I worked with Supreme Remodeling last year to rebuild house for me in Burbank last year. It was a long and arduous project that involved demolishing 50% of an old house down to the studs and then building an attached addition from the ground up. I sent out my completed architectural plans to at least 15 different companies, and took interviews with many of them. Received bids from maybe 5-6 different ones. Here's what the difference was. First of all, Micky the owner of Supreme remodeling took the initial meeting himself. He was in no way pushy or salesy in any way. He was patient (it took a month for me to come to a decision). I was able to look at ACTIVE construction projects that he had going on. He was extremely knowledgeable on all of the new building trends and he has a good eye for design. Once I signed on, it took about 9-10 months to complete. He has a good roster of subcontractors that he works with. But his inside guys Eddie and Ronell are outstanding. In the end the real difference that sets Supreme apart has to be the service. Micky and his staff are very available and responsive. Even on a Sunday night he's active and communicating the following weeks work. If there's an issue he's on top of it. And even though the initial cost of the project was high, you definitely get what you pay for and to be honest, it is a very common experience to have contractors to offer you a lower price just to rope you into a situation where they constantly barrage you with extra charges during the project because they weren't "in the contract". All in all I would definitively work with Micky and supreme again in the future on any projects that I have coming up.

- Frank C.

We hired SOD Home Group for our complete home remodel, and the results are amazing. We're the owners of a 5,300 square foot home in Los Angeles area that we purchased new in 2005. After all those exceptional years with our three children and pets, it was way pastime for repairs and a refresh. We interviewed several general contractors, and we selected Oren and his team at SOD Home Group because of their experience, knowledge, and vision for our home. They transformed our outdated, worn-out home into a modern showcase. They took the house down to the wood framing. They removed walls to open up the house. They installed bigger, modern windows to open up the house to the outside. Doors were replaced. The kitchen was refreshed with new cabinets & upgraded appliances, floors and a much bigger center island. The upstairs balcony was rebuilt with a modern glass railing. Walk-in showers were installed in all the bathrooms. They designed and installed a unique revolving television wall in our master bathroom. The construction crew always worked hard to please us. Oren, who managed our project, carefully tracked the project and made sure every detail was properly completed. SOD Home Group's designer. Eden, who spent countless hours with us in vendor showrooms guiding us through selections of paints, tiles, fixtures, wallpapers, and flooring. Thank you, SOD Home Group, for the incredible work! We are so happy we entrusted you with our home!

- Jessie J.

I recently purchased a fixer, and I wanted to rebuild everything and to place it back in the market for sale. The project included removing all the interior up to the studs and to change also the layout so it will have a large open space and modern.I got 6 estimates when trying to find a contractor to do a large project, and this was my first sign that Oren and SOD Home Group were a step above all the rest. The other estimates came as a price estimate through a text message and via phone calls, and nothing more. Oren completed a full scope-of-work in the contract, while paying attention to my wants and needs for the work. He presented the 3D design contract in a branded folder with additional forms and instructions and went over it with me for several hours. Oren set the expectation of what materials I needed to purchase and what he would supply at the onset and pointed me toward where to purchase many high-quality materials at a good price. If I had questions about pricing or materials, he was available via phone, text or facetime to consult and let me know if I should purchase it or if he could find a better price for a similar product.Once the work began, it proceeded quickly and Oren handled all the coordination from start to finish. His wonderful teams were thorough and polite while on site, answering all my questions and taking my requests or suggestions into consideration. End result- the new house looks amazing! I couldn't be happier. I'm a real estate agent so I work with a lot of different contractors and I can tell you most of them are horrible. SOD Home Group pays attention to the business and customer relations aspects, not only the work to be done, and that means a lot to me. I have, and will continue to, refer all my clients needing construction to SOD HOME Home Group.

- Mary M.

We hired SOD Home Group for a full home remodeling, and we couldn't be happier with the results. Within a couple days of contacting them, Oren and his designer were at our house taking measurements and putting together all of their ideas. I think they came over 3 times for about several hours each, completely free before we approved and signed the project. The spent time and extra attention was THE main reason we felt good about moving forward with SOD Home Group.The overall process took longer than expected, but nearly all the delays were waiting on the city for permits or appliances delayed because of Covid.Each and every worker at the teams that came to the house wore masks and always laid out protective plastic and paper as to not damage any personal items. The workers were all super friendly and always cleaned up after each day.My wife and I changed our mind a few times throughout the remodeling, and it was always well received by Oren and the office staff. We even received a couple changes complimentary because Oren was so generous.Overall, we are beyond happy with the final remodeling product we got and our new home looks stunning and it has made the most used rooms in our house 100x more enjoyable to be in. Thank you Oren!

- Nicholas P.

My husband and I recently purchased our first home and couldn't be more excited. The house was not updated since it was built, so you can imagine how many things we needed to do. The kitchen had to absolutely be remodeled prior to move-in, so we wanted to act fast to get the entire job done ASAP. Therefore, we chose the team at SOD Home Group. We knew Oren previously because he had done my brother's entire home (gutted the entire house) and the make-over was completely stunning. We had Oren come over for an initial consultation on our project and he already had so many great ideas and recommendations. Oren helped us expand our space to a more modern open look. I had a vision for the house and Oren worked with me to make sure it satisfied us. Oren is not only warm and friendly, but he works tirelessly to make sure they address every fine detail and on time! If I had questions regarding our remodel (again, this was our first project) he was patient and answered every question thoroughly. We also had a firm budget, and he worked closely with us to ensure we were in range and always kept us informed of what was happening. We felt so confident with Oren and his team for handling the entire remodeling project. We moved to a brand new home and we couldn't be more satisfied. Oren gave us nothing but quality! Thank you so much Oren, the WHOLE crew and team at SOD Home Group and Eden; the work was so beautifully and tastefully done we can't believe it's actually ours!

- Fernanda V.

I went over several quotes for my renovation project that i wanted to do. The renovation included the kitchen, bathrooms, guesthouse, garage and entry of the house. I was very doubtful on who should i hire as I heard of many stories about remodeling jobs not being finished or done correctly. Many of the contractors I met were pushy, and I didn't want to proceed with any of them or in a hurry to get it done. Until I met Oren from SOD Home Group. Oren was friendly, professional and accessible throughout the entire project. He transformed my home from the design to the demolition and finally the installation. The workers came every day; they completed the work on time. Oren has done the best remodeling in my house, hands-down! And I will definitely contact him in a few months to renovate my other house! Trust, friendliness, and professionalism are absolutely what you will get when choosing this company.

- Elana H.

We recently had our entire home remodeled by SOD Home Group, and everything went great. Oren and his team of professionals did excellent work, respected out home, and worked hard to get the job done on time and on budget. The final results of the remodeling project include everything we asked and wanted. They paid so much attention to all the details, and none of them didn't cut corners at all. We really recommend anyone who lives in the area and needs a reliable and an amazing remodeling company to contact SOD Home Group. We are 100% recommend their services. They are great!

- Victor B.

We are giving the 5 stars to SOD Home Group based on our interaction with Oren. We really appreciated his professionalism. His honesty and the fact that he took our budget seriously very impressed us. He listened to our concerns and was very realistic about what to expect for taking on an addition project. He also provided us with many additional ideas on additions to our home. We partnered with Oren and his team right after we saw the estimate and drawings of the remodeling project. Now that they complete our project (5 months after), we can write clearly that we highly recommend Oren for any major projects for your home.

- Nelson L.

We had a wonderful experience working with SOD Home Group. We needed someone we could rely on in order to get the remodeling job done in our absence and we chose Oren and his team because he listened well, took detailed notes at every meeting, and showed exceptional skills. He also had a plumbing background vital for the changes we needed at the house. The demo revealed a few problems, so the project took longer than expected, but we realized possibility going in. Oren understood our vision, listened to our ideas, but also didn't hesitate to add his expert advice, helping us to make the right choices and keeping us from making costly mistakes. He also led us to suppliers who helped us work within our budget. During the project, we met many of his subs and found them just as friendly. The whole time we felt a good vibe from Oren's team and a lot of mutual respect. At the end, everyone worked quickly to get all the little details finished and completed to our liking. No project is without issues but it's how a company deals with those issues that counts the most and we found this to be one of Oren's strengths. Overall, the project went smoothly and we attribute it to the constant communication we had with Oren and his willingness and desire to create something of quality. We've had nothing but compliments from all who have entered the house. We would definitely work with Oren again.

- Robert B.

It took me years to find a contractor I trust as much as I trust Shai. He and his team operate with the highest level of integrity, they are capable and kind. I feel very fortunate to be able to work with them.

- Sheri H.
Water Heater Repair Or Installation in Torrance
Explore Our Solution Center for Helpful Water Heater Installer Articles
Find Water Heater Installers in
Water Heater Installers in Torrance