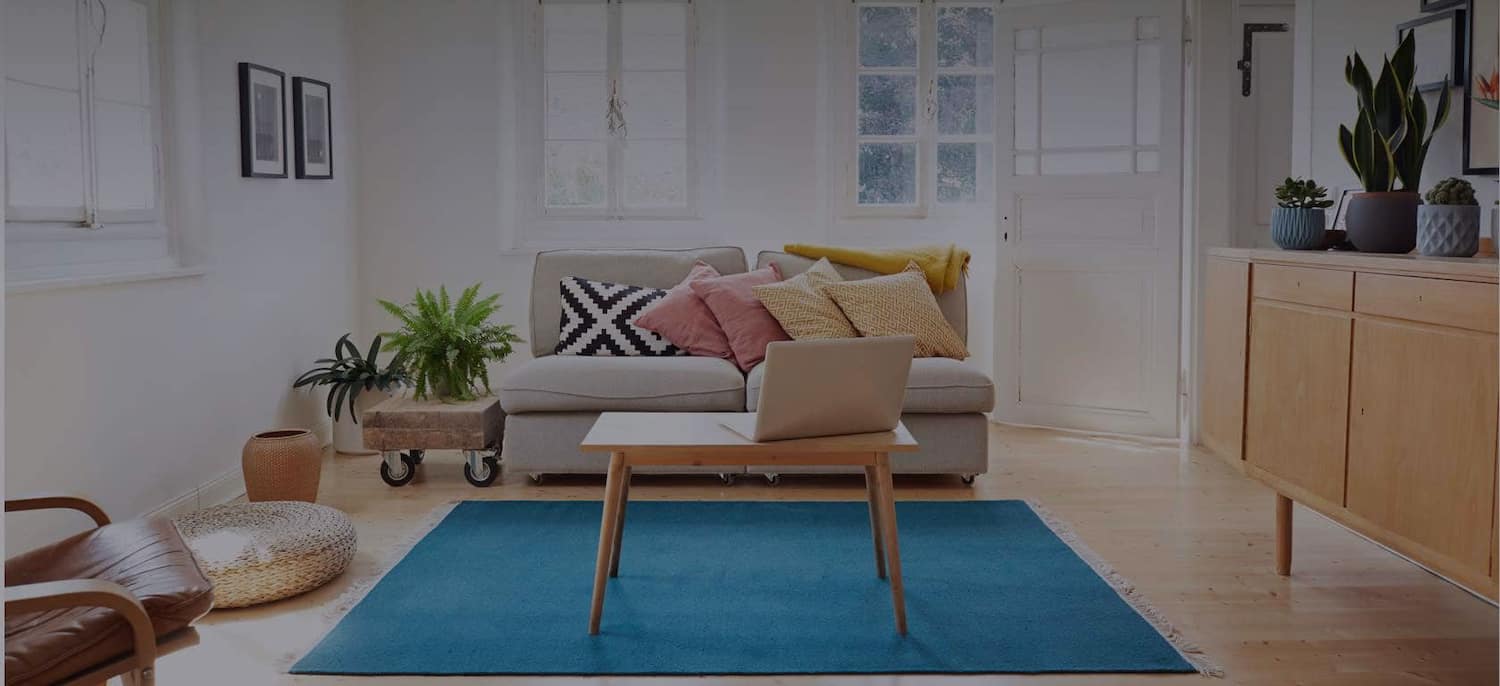 Get matched with top Home Inspectors in Nikiski, AK
There are 4 highly-rated local home inspectors.
Home Inspectors in Nikiski
Recent Home Inspection Reviews in Nikiski
FAIRVIEW PROPERTY CONSULTANTS

I have now used Mike and Pamela at Fairview Consultants twice. The first inspection, they saved me from a terrible initial inspection conducted by another company. They found multiple issues with my property and were able to help me rectify those issues with the seller - a huge relief as I was buying sight unseen. The second and most recent inspection went phenomenally. They pointed out even the most minor defects that could result in potential issues down the line. Mike and Pamela truly work for their customer and their pricing is extremely competitive for the thorough work they do. I highly recommend this team for any future inspections!

- Michael R.

FAIRVIEW PROPERTY CONSULTANTS

I have used Fairview Consultants for three of my home inspections now and I will never use anyone else! Pamela and Mike are a husband and wife team who are both licensed inspectors with many years of experience, so you're really getting two inspectors for the price of one! They are very professional and will take the time to walk the buyer through the house and explain everything. Their pricing is great compared to their competitors and you can rest easy that you got a top quality home inspection. Highly recommend using them for your home inspection needs!

- Laura W.

FAIRVIEW PROPERTY CONSULTANTS

I was very happy with my experience with Mike and Pamela. I was a first time home buyer and they took extra time to explain things to me and answer all of my questions. I was very lucky to have found them for my home inspection. Would recommend to anyone.

- Jordan S.

Troy was very knowledgeable and put our mind at ease regarding our home. He took the time to explain and answer all questions. He also made several suggestion on home improvements. Troy is clearly very experienced and in my opinion provided us with an honest assessment of the concerns we had about our home.

- Angelika H.

**Complaint regarding Covid-19 protocols.** We hired Donna for a home inspection which took place on February 20th, 2021. We insisted ahead of time that we would be wearing masks, and the sellers also requested that all individuals wear masks inside their home, but Donna and her partner refused to wear masks. There is currently an emergency order in effect in Anchorage that requires individuals to wear masks. I have also made a formal complaint with the Municipality of Anchorage and the Better Business Bureau. When we emailed her to express our frustration, she responded rudely by saying she doesn't "subscribe to the hysteria around this so-called pandemic" and also that she has a "health condition" that prevents her from wearing a mask. I have asthma myself and I wear a mask 8 hours a day. I teach 3-year-olds with disabilities, and almost all of them are capable of wearing masks. She then proceeded to provide "evidence" from LifeSiteNews.com that "the survival rate exceeds 99%" and that "masks reduce oxygen by up to 20%," along with other claims that have been proven false countless times. I have provided screenshots of these emails. She also had political and divisive bumper stickers on her company vehicle. I have never been more disappointed in a service I have received. She does not take health and safety of her clients seriously, which is hugely concerning for someone who inspects homes for health and safety violations for a living.

- Suzanne S.

Plumbing & Heating Doctor

It went very well not only did they help me out with what was needed the gentleman made sure that my children and myself were safe. He didn't leave till he knew we were ok. Went above and beyond to help us out and I greatly am thankful that someone cared for the children and I.

- Amy L.

Plumbing & Heating Doctor

They were amazing. He came out to check on it when we had a problem about 6 months ago. Didn't charge us anything as we reset it and he couldn't diagnose because of that. Said call back if it happens again...6 months later, error on boiler. Called and came out within hour. Diagnosed and said he'd be out next day by 2. Right on time. Got everything fixed UNDER budget with such professionalism! Wondering what all services he offers besides boiler as I would use him for anything he's capable of! You can't find many honest people in Alaska. He's one of them you can trust!!!! Thank you so much and I'm sure we will see you for other things! He even cleaned up the boiler and it looks brand new!

- Melissa M.

FAIRVIEW PROPERTY CONSULTANTS

Mike and Pamela were super thorough and took the time to explain any questions we had. We used them when we sold our house and when we bought our new house. We will absolutely use them again. Wonderful people, professional and fair pricing. I highly recommend Fairview Consultants.

- Paula S.

Plumbing & Heating Doctor

Tony was easy to schedule and showed up on time. He was quick to evaluate the furnace issue and plumbing that we needed inspected. We ended up needing a new furnace. He drove to Anchorage and picked up a new one and installed it the next day!

- Julie H.

Plumbing & Heating Doctor

This is an update to my original posting (provided below): Since my previous post, Plumbing and Heating Doctor has followed up with me directly, and cleared up my issues and concerns. After my post, Plumbing and Heating Doctor reached out to me immediately and set up a time to come out and take care of any issue that remained following my earlier plumbing and heating inspection, as described below. I understand that the technician that came out to do my plumbing and heating inspection was newly hired, and the owner of Plumbing and Heating Doctor, Tony, apologized and said he would absolutely stand up to his obligations and do whatever was necessary to make sure I was happy with his service. He showed up on time, fixed the shower fixture and even went through the plumbing and heating in my house to answer all my questions and give me advice about my home regarding routine maintenance. Although there were a few issues, it is clear to me that Tony is a very capable and skilled plumbing and heating technician, and more importantly, he is willing to stand by his word and takes his reputation very seriously. I also think that anyone can make mistakes, but what really counts is what they do to make it right and in this case, Plumbing and Heating Doctor did just that, so I decided to come back and revise my posting. I?d recommend Plumbing and Heating Doctor to anyone. Original posting: I purchased a Groupon in late November to have the heating and plumbing in my new home inspected by Plumbing and Heating Doctor ? I am a first-time homeowner. I called Plumbing and Heating Doctor a number of times, and no one ever answers the phone. After a few back and forths, and some calls that got no response at all, I finally was able to schedule my inspection around the end of December. Once the inspector finally showed up and got started inspecting my furnace, the hot-water heater, the garage heater and the plumbing in my home, it was clear he was very knowledgeable about the furnace, but he knew almost nothing about plumbing. From the way the conversation went, it seemed as though this guy was an apprentice, or just someone that was hired recently because he was having trouble keeping up with his work. I was disappointed that the inspector could not answer all of my questions about what kinds of regular maintenance I should do, or what things I should look out for as a first-time homeowner. I mean, what good is an inspection if the "inspector" doesn't explain what he's looking for, or if the plumbing is in good shape, bad shape etc.? Then the real problems started. I mentioned to the inspector that I had some issues with the showers - the hot water would only stay hot for a very short period of time, and then cool down quickly. He said he wasn't sure why, and it was probably something that Tony would have to look at. This was very confusing because it was as though he expected that Tony would be coming out in the future, or as if I would have to hire Tony to do a plumbing inspection.... when a plumbing inspection was exactly what he was supposed to be doing! He ended up saying he would have a look at it and he spent nearly an hour taking apart two of my bathroom shower fixtures. He was never able to figure out the issues, and he left my showers in complete disrepair. After spending nearly two and a half hours in my home and taking apart two shower fixtures, he said he would mention it to Tony, and that Tony would have to come out and have a look at the plumbing. It's been nearly a month and a half since that happened. I've called Plumbing and Heating Doctor several times, spoken to Tony maybe twice and tried to set up a time for him to come have a look and fix the problems his apprentice caused, but no luck at all. It has now been over a week since I last heard from Tony, which is very frustrating, despite a number of unanswered calls and at least two voice messages I've left for him. Every time I've talked to Tony since the inspection, he appears to have no idea what I'm talking about and I have begun to lose confidence that Plumbing and Heating Doctor will ever live up to his obligations and come fix the shower fixtures his apprentice ruined.

- Gil C.
Explore Our Solution Center for Helpful Home Inspector Articles
Home Inspectors in Nikiski