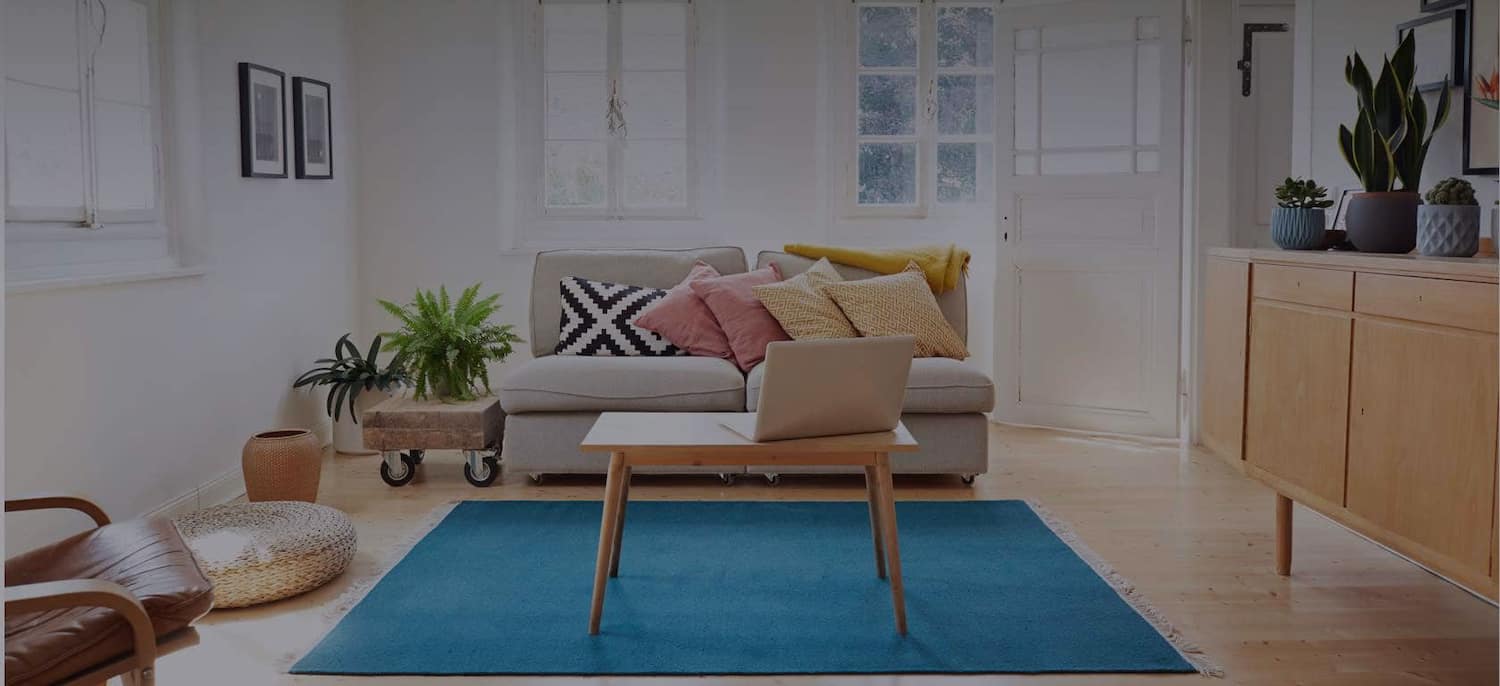 Get matched with top Well Pump Repair Services in Tucson, AZ
There are 12 highly-rated local well pump repair services.
Recent Well & Water Pump Repair Reviews in Tucson
Rite Way Heating Cooling & Plumbing

July 14, 2021 I contacted Rite Way because my air conditioner condensation pump was not working properly. Jesus came out and replaced it. It was a smaller unit and not the size we needed but he said it should work until they ordered the right size. Long story short, that unit made a hellacious noise, would not shut off, ran loudly for 24 hours around the clock. It eventually stopped running altogether which in turn stopped our air conditioner in this over 100 degree Tucson temps. I called Rite Way and spoke to Shelby, a very accommodating, pleasant woman. So, Rite Way sent Markus Knauss out the next day. That turned out to be an incredibly wonderful choice! He came on time, was dressed neatly and professionally and addressed us very pleasantly. Markus assessed the situation quickly, changed out the condensation pump with the correct size and replaced some leaking copper tubing on unit and also on roof. He spent a lot of knowledgeable time on making sure our problem was fixed correctly. He knew his products well and did not try to up-sell anything we did not need. Markus, with his professional, knowledgeable, pleasant ways is certainly an asset to Rite Way. I am basking in the wonderful air conditioning!

- Richard H.

Rite Way Heating Cooling & Plumbing

They were responsive. They explained the product that was available. And then, I did some research. I didn't like the product that they offered, but I wanted another product. They offered to install it. That day, I purchased the product, and they installed it all for a price that was competitive with the other no salt alternatives.

- Dirk M.

Rite Way Heating Cooling & Plumbing

Quick response for a second estimate yielded a more experienced and better engineered solution. I was ready to proceed with my old contractor, I called RiteWay and Chris came out the same day with a professional and accurate system quote. They were flexible and offered a better price if I could wait a week which was no problem. The job was done right and on time except for a part that was not available but isn't needed for cooling so this was not a problem waiting until it was available in couple of weeks. Permitting was also done for the install, something that I didn't care about at first but then i realized that it was another example of how things are done at RiteWay, no short cuts.

- wayne S.

Rite Way Heating Cooling & Plumbing

Great! Mike fixed it by replacing a start capacitor and relay. Rite-Way was a 2nd opinion. The first company I called diagnosed it as needing a complete new compressor indicating that I had a direct short to ground on the current unit. Mike & Rite-way saved me over $5000. I will call them first next time

- David S.

Rite Way Heating Cooling & Plumbing

I have used them for many years with good results so I would be willing to recommend them. I bought a 3-year contract with them so I didn't spend anything. We use them regularly. They call to make the appointment to come out twice a year. They make a reminder call. They always keep their appointments. The men that have come out have been efficient and courteous. I haven't had any women come out to do that kind of service. I really haven't priced a lot of other companies so I can't tell how their price compares. The quality of work is excellent. The one thing that they always do that I really appreciate is when they come in the house they put booties on their feet so that they don't bring in any outside trash. If you are the one that cleans the house, you appreciate it. They will be coming here in a couple of weeks.

- Glenn M.

Quality Pool Service And Repair

Couldn't be happier. Sam looked at the issues, and while doing diagnostic work on the valves, suggested that we replace all of them given our hard water. That was clearly the right call because the valves were damaged and would fail. He showed me where my filter housing was cracked and needed replacement, and he installed an easy to use Pentair control panel. His team drained my large pool, cleaned the hard mineral deposits from the tile and (amazingly) the stones around the waterfall. Sam and team arrived when they said they would, made sure the area was clean when they finished and were professional with great customer service. I will absolutely use Quality Pool Service again — as a matter of fact, I have asked them to repair a few other items.

- Cynthia W.

Jim Dandy Sewer & Plumbing

The technician did a great job of not only fixing the leaking pipe but was also responsive when I called to get additional information on the leak. They were professional and referred me to another trust worthy company who could drain out the existing water and help the area dry. I would refer this company to anyone needing plumbing services!

- Anne E.

Quality Pool Service And Repair

It was a pleasure to work with Sam. He quickly took care of the problems I reported and gave me great advice about keeping the spa in good shape going forward. Service exceeded my expectations.

- Diane K.

Quality Pool Service And Repair

About a week ago the pool filter pressure decreased to almost nothing. Two other pool companies failed to fix it. One of them tried to sell me a new filter at a cost of $1,400. Every day my pool was getting more green and disgusting. One of the other companies recommended Sam and Quality Pool Service and Repair. I called Sam in the morning and he said he was very busy but that he would come over at the end of the day. Sam called around 2pm and said he was on the way. He immediately diagnosed the problem. The pool filter is 22 years old so parts are not easy to get. Sam happened to have the part I needed with him. It was slightly used so Sam didn't even charge me for the part! He had to fish the broken pieces of the old valve out of the pipe with a coat hanger. Then he installed the "new" valve and my filter was back in business. The filter is now running great and it cost me $80 instead of $1,400. I highly recommend Sam and his company.

- John P.

Wow. Believe the over-the-top-reviews -- Shane and Southwest Septic Service are the gold standard in Tucson and based on our experiences -- we could not recommend him more highly and without qualification. In fact, if every service provider in any category was 1/10th as good, professional, honest, transparent and diligent as Shane and Southwest Septic Service -- there would be no need for Angie's List. He really is that good. No hype. Here's the background. During the inspection period/process of a new home we were purchasing in Tucson -- we allowed a real estate agent to make a recommendation for another septic system provider to come out and conduct the required home ownership transfer inspection. The real estate agent was clear -- that he had never had a positive experience with any of the "major" Tucson Septic System providers -- but the one he was recommending was the best of the worst. He was right -- we had a horrible experience - and that would be an understatement. Not only was it clear within minutes that the licensed technician didn't know what he was he doing, it was also clear that he didn't care. He and his co-worker proceeded to break bolts on one of our septic lift stations because they failed to show up with the requisite tools, and failed to pump 2/3rd of the septic tank (something we only found out after we brought in Shane but more on this in a bit.) Even though these two idiots passed the septic system required for Pima County and State regulation -- we literally felt that we had no insights into the state of the septic system and whether or not we were purchasing a house with a septic system that might have serious problems - we just didn't know. At that point, we did what we should have done from the beginning -- turned to Angie's List which is where we found Shane and Southwest Septic Service. From literally our first call, we had an entirely different experience & confidence interval when dealing with Shane. He was incredibly responsive and because of the tight timeframe we were on (our inspection period was expiring) -- he literally showed up at the property at 6pm the same day we called -- with cameras and flashlights in hand -- and began a comprehensive inspection that was 180 degrees different than what we had just paid for with the other company. To say he was punctual, thorough and incredibly professional would be an understatement. During the course of Shane's inspection, it became clear that the original inspectors had failed to even look at two of the segments of the septic tank (it's a big 2,000 gallon tank) - and failed to pump it (even though they fraudulently billed us for it.) Shane would come back the next day and pump the tank completely and over the next 24 hours, conducted a water integrity test to ensure that the tank had no structural defects for faults as well as install risers which would ensure that all future service and pumping would not require major excavation. Shane's bill to us was actually less than his estimate and less than what we were fraudulently billed by the original company for a fraction of the work/time. Without prompting, Shane guessed what had happened with the original inspection -- he had clearly seen and heard this movie before. Our real estate agent, a major and serious producer at Long Realty Foothills who was present at both the original botched inspection and Shane's follow-up, was so impressed that he sent a note to every fellow agent saying that going forward, he was only going to utilize Shane and Southwest Septic System. Moreover, after the fact I personally reached out to a senior inspector at Pima County wanting to see if my experience with the original septic providers was unique or common. Turns out that the inspector team at Pima County was well versed in the "crap" that most of the major Tucson Septic providers provide as "service." Without prompting, he said the person you need to call is,......."Shane @ Southwest Septic Service ...that's the only person I would trust with my septic system (or anybody's.)" Apologies for the novella -- but I feel so strongly about our positive experiences with Shane and Southwest Septic Service.

- Mike C.
Find Well Pump Repair Services in
Well Pump Repair Services in Tucson