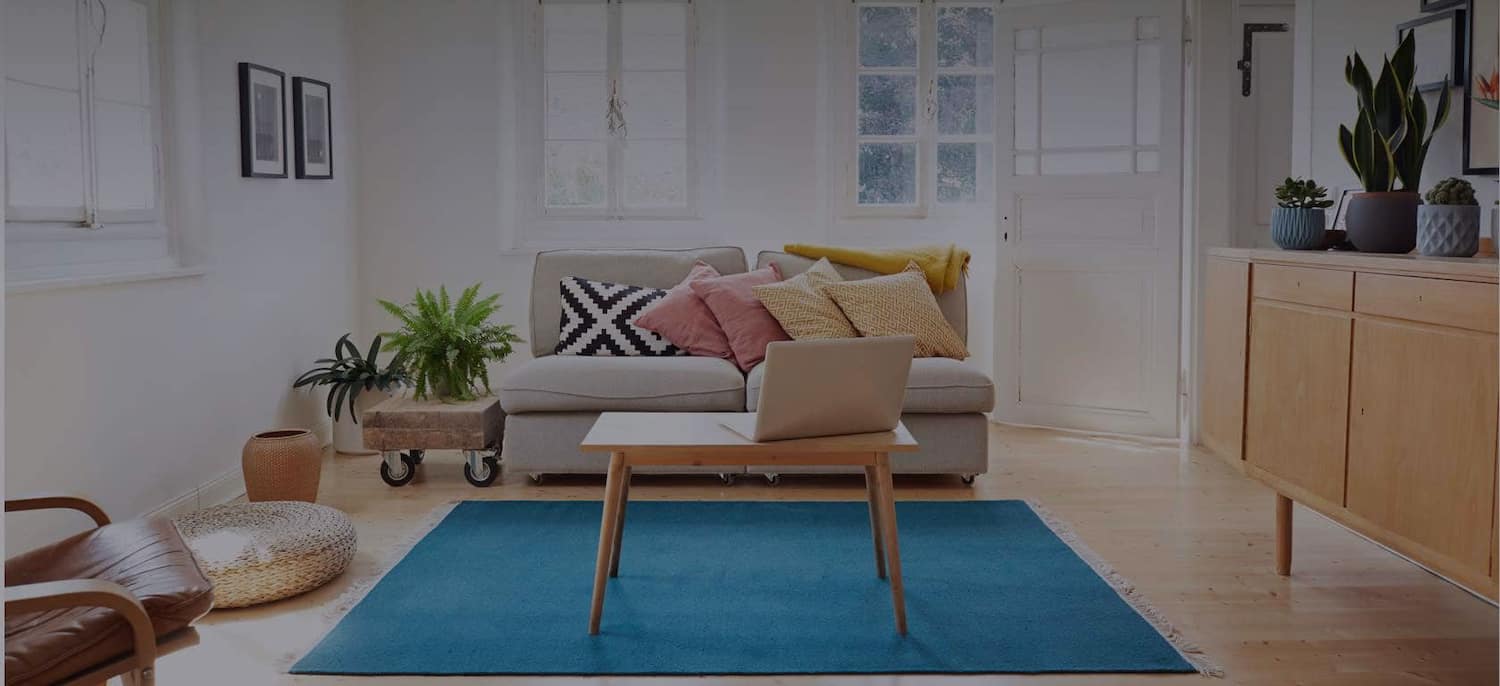 Get matched with top Insulation Contractors in Providence, RI
There are 29 highly-rated local insulation contractors.
Recent Insulation Reviews in Providence
Reasonable price (right in the range, not too high, not to low (occasionally a red flag, and my job was a bit unusual) and available, flexible, prompt, friendly, timely, reliable, quick (amazed) covered up valuables, cleaned up in 90 minutes, and,..whoosh…gone. VERY happy start to finish, and now the place is as snug, tight, warm and quiet as I planned for. USE THESE PEOPLE. Doug Immel, satisfied customer.

- Douglas I.

Bedford Builders Remodeling

Bob and his team completed a large repair on our home that took close to 4 weeks. We had extensive water damage and essentially had to replace an entire, 2-story wall, including installation of 8 windows and a patio door. When you have a crew inside your home, 5 days a week, 8+ hours a day for close to a month, you kind of get to know their ways and habits and everything about this company is top notch. Bob was in constant communication with me from beginning to end, and he and his 2 employees were super respectful of my home, especially during these uncertain COVID times. For example, when entering "community" areas of my home in order to use the restroom, masks were worn 100% of the time. They cleaned their work area each and every day before they left. Bob texted me each night to let me know the start time for the next morning, and the work itself was exceptional. He and his crew came back an extra day, on HIS dime, to make sure everything was picture perfect, down to paint touch-ups and electric curtains being hung. Bottom line: If you're looking for a construction company that shows up on time, pays close attention to detail, and doesn't leave you hanging, you've found your guy.

- Kate P.

This company was very professional. They did an excellent job. We are very happy with the quality of work. Everything was done in a timely manner and the price was not outrageous. My husband and I would highly recommend J & M Plastering!

- S M.

Single Source Disaster Recovery Specialists

Great!! Quick response, excellent job,crew respectful and easy to work with. Done in 2 and 1/2 days.They cleaned up after done . Very neat. Definitely hire this crew. Very experienced!!

- Paul R.

Rock House Construction did low quality work on my house, and a poor job overall. I caught several basic mistakes in their work and had to constantly monitor and babysit the crew. The crew themselves displayed at several times an unprofessional and unserious attitude. Let me provide some examples: After replacing some rotted framing, the crew was closing up the outside of the wall again. I happened to step outside to check on the work and noticed that they had completely neglected to install new insulation to replace the old insulation that they had removed. Half way through closing up the wall with plywood, they had to open it up again to install the missing insulation. Their excuse: They thought the room was a summer room only. A completely nonsensical excuse given that they themselves removed the old insulation, they themselves had a new roll of insulation ready on the job site, and they could see clearly my home office inside that room. In another spot where they were replacing insulation, they stapled it mid-batt to the plywood, compressing the fiberglass batt and negating its basic function. Insulation batts don't insulate if they are compressed down to an inch. I had to point this out before they fixed it. I bought a new Anderson sliding patio door. The door came in separate pieces that needed assembly. (A word of advice to you if you're buying a new door: buy it pre-hung / pre-assembled. It costs more but it's 100% worth it because the quality of assembly from the factory is likely much better than what a random do-everything contractor can provide.) The crew bungled the installation of the door badly. First, they installed the weatherstripping in the wrong place, leaving a half-inch gap between the door panels for cold air to gush in. When the weatherstripping was relocated to the correct place, it left holes in a visible face of the door. The owner of Rock House offered to replace that section of the door, but at that point in the project I didn't want his crew touching or working on anything beyond the minimum necessary to wrap up the project and move on. Second, they did not insulate or weather-seal the outside perimeter of the door. So cold air entered the house from all the outside edges of the door. They had to come back, remove the interior trim, apply expanding foam insulation and caulking to seal the inch-plus gaps on all the sides, and then reinstall the trim. There was a leak in our garage roof that the crew tried twice to repair and failed. I understand roof leaks are sometimes difficult to get to the bottom of. That's not the issue. The issue is how lazy the repairs were. On the second attempt to repair the leak, the two guys wasted a good two hours chit-chatting. By the time they completed the second repair attempt, it was close to getting dark. So when they finally tested the roof with some water and found that it was still leaking, it was time to go home. Why such a lackadaisical attitude before you've confirmed that the fix worked? These same two guys, after discovering that their repair failed, went to the inside of the garage to attempt a quick band-aid until another future attempt could be made. Without telling me or asking for my permission beforehand, they took a roll of my ZIP tape off one of my shelves, cut a section, and used it for their (also failed) band-aid. I don't care about a bit of ZIP tape. What I care about is the poor etiquette of these workers. How can I trust you inside my home when you're comfortable taking my stuff like that without asking first? When I confronted them about it, they dodged the question. There are more examples I can share, but this review is long enough already. When you hire professionals, you do it because you want someone who knows what they're doing, will do the job right, and will put your mind at ease. Rock House offered none of those things. The crew clearly does not care about or is not capable of doing quality work. Perhaps they are suited to renovating houses that are going to be flipped and sold to random people, but if you want quality work done on a house that you or someone you care about is going to live in, then stay far away from this company. The only positives I can say about them are that David, the owner, seems like a reasonable guy. He listened to my grievances and we negotiated an early termination to the contract. I will also put in a good word for Austin, the youngest guy on the crew, for being a diligent and productive worker.

- Nicholas C.

I have nothing but great things to say about Calyx! I didn't review all A's just to be nice. They were absolutely incredible... professional, the quality of the work was above and beyond and they finished one month AHEAD of schedule without cutting any corners. I gave them a magazine picture of how I wanted my custom bookshelves designed - and they matched it exactly! I would highly recommend Calyx. George Jr., the project manager, was available night and day and personally visited to make sure that the work was done in a quality manner. Every single sub-contractor was outstanding. 100% highly recommended!

- Jonathan M.

Calyx was very professional and friendly. They completed work ahead of schedule for the agreed amount. They took care of everything for our project that was very big! The bathroom is beautiful and better than we expected.

- Karen T.

OCEAN STATE AIR SOLUTIONS

Phenomenal crew, work, attention to detail,communication and follow through was our experience. The Savings are rolling in already versus what we were paying for oil heat.. There's Ocean State Solutions on top of the competition and everyone else in the rear view mirrors...

- Rob M.

Charles is a craftsmen, everything he does at work its to reach high quality, perfection and professionalism with his team... working with you step by step in little details. The Charles Company is A+ company with high qualify team and subcontractors.

- Daniel M.

Attic baffles installed incorrectly and entirely missing in some spots. Spray foam squeezing out soffit vents from improper spraying. Gaps in spray foam allowing air into "sealed" spaces. They did not cover much of my property which was covered in foam. Ton of working cleaning up after them once they stopped responding to messages about fixing their mess.

- David D.
Insulation Companies in Providence
Explore Our Solution Center for Helpful Insulation Contractor Articles
Insulation Contractors in Providence