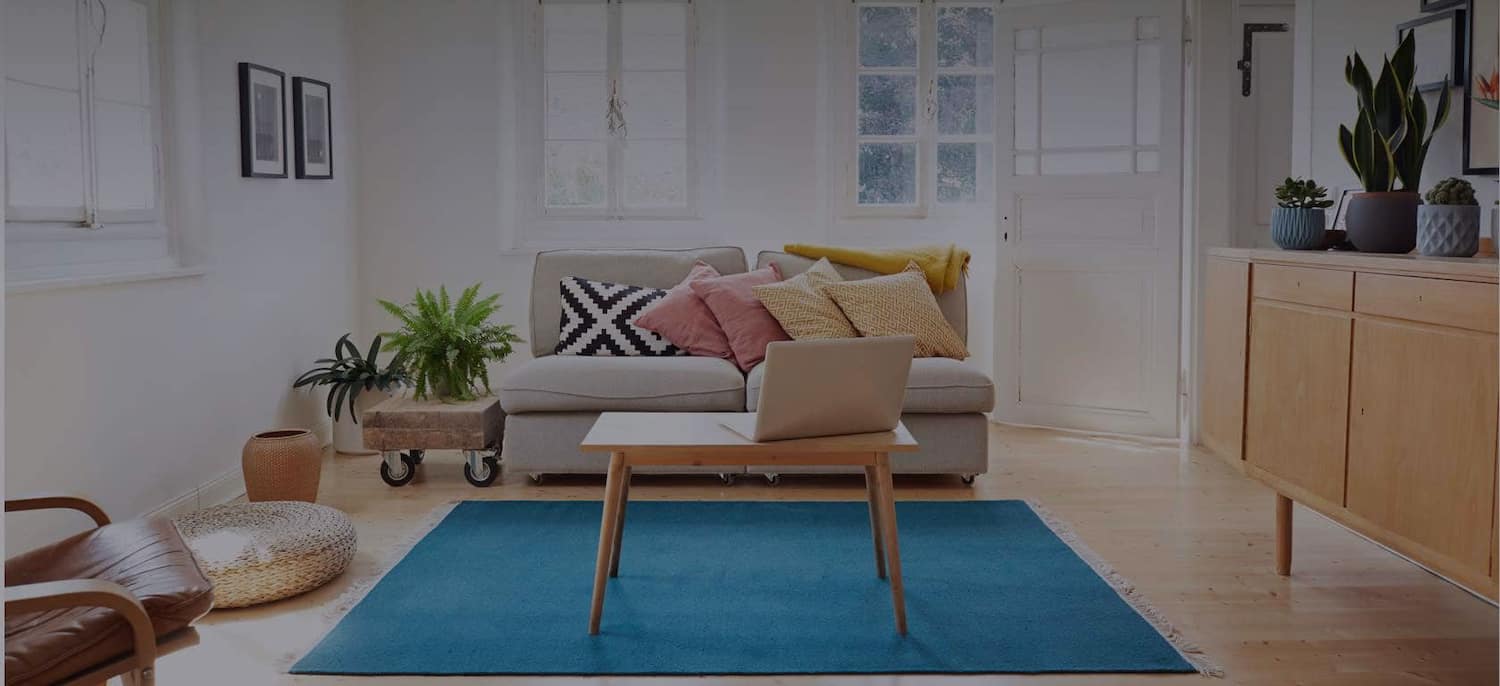 Get matched with top Drywall Contractors in Clarksville, TN
There are 18 highly-rated local drywall contractors.
Recent Drywall Reviews in Clarksville
They did an amazing job. They were only supposed to do half the job and they finished it within 2 days. they kept it clean and polite. They did extra work around the house and didn't even charge me for it He works hard and just did a great job. And the price was awesome! And they did the whole ceiling as well where it was coming apart. They were very professional. they responded within 10 minutes of my request and came over very quickly.

- Sharon P.

This company has been incredible to work with! They are very professional, they work quick and at a very high quality. I will be working with them on all of our construction projects moving toward. Jessie Phillips Volunteer Properties

- Jessie P.

Lighthouse Painting Contractors Inc

I can't say enough good things about Nick - and his office & crews. We had major damage from a leaking roof, and ended up doing an extensive amount of work on ceilings, walls, and floors. We had to coordinate his team with other contractors who did various parts such as demo, new floors, etc. We restored areas that we probably haven't touched for 15+ years - and now maybe won't again. Their crews were so professional and easy to work with. I told Nick that I so appreciated working with people who worked as hard as I did for the $ to pay them with. I'm sure we could have found a lower bid- but honestly for the ease, quality, and attention to detail - I'm so glad we went with Lighthouse ! No regrets !!

- carla r.

Precision Construction Company

They did an incredible job! Not only are they 100% trustworthy, they actually do what they say they are going to do and in a very timely manner. I will use them in the future for all my remodeling needs. They feel like family.

- Mary H.

Mr. Epps did an excellent job repairing nail holes, dents, and peeling tape from ceiling to floor throughout our new house in a timely manner and good price. We plan to call him for any future work!

- David P.

It went great! I think it's going to look so good once it's painted. Paneling looks smooth. I think it will look like actual drywall when painted. Thanks :)

- Ginger L.

Wonderful, Bill did outstanding work and he was very professional. The project took a few turns, but Bill handled it like a true professional. I am already preparing to hire him for some more work I need done at some rental properties. I am VERY satisfied.

- Robert T.

Bluebird Roofing & Construction

We lived in our home we built for 4 mos when we were hit with a tornado. Bluebird helped repair our home after tornado damage. Rob was super helpful from the start and upfront with everything and took all our concerns and worries away. Rob, I am so glad you came to talk to me that day. We had quite a list of repairs. New Roof, siding, gutters, repairing our porch posts, drywall, paint, fence etc. Everyone was so kind to us and any issues that came up they rectified them immediately. I find this incredible in a world where most companies stopped caring about the people Bluebird does care about their customers. Elder, who did the siding cares so much about his work if it wasn't perfect he fixed it before you even knew. The drywall guy was so good you would not know a hole was in our wall. Every crew was particular about cleaning up after and if they didn't you already knew and made sure it was taken care of before we could complain. We truly appreciate all you have done for us and our family. Our home looks even more beautiful than when we built it last fall. We hope we don't need you again ha ha but if we do you will be the first company we call. Danny and Justin thank you so much for always taking responsibility and telling us don't worry we will handle it and you did immediately. There was some waiting for things but you always kept in touch and checked in. You never left us hanging. My texts with questions were always answered immediately which is also incredible because I know you had so many other jobs going on at the same time. Thank you, Bluebird

- Beverly D.

I first contacted Jimmy on a Sunday evening after waiting all day on another contractor who failed to call or show as we had previously agreed upon. My wife and I have been performing an extensive remodel on a foreclosure that we purchased approximately 1 year ago. We had gotten a bit overwhelmed with the sheer volume of work that still needed to be done after all that time but have had serious difficulties in getting a contractor out to the house (25 minutes from Clarksville) to even give us estimates. Furthermore, it was crucial that this contractor allow me to work with them personally AND charge me a reasonable price for the day's work, not a bid for each individual task to be done. With the volume of work I needed this would have quickly become unfeasible. Jimmy quickly understood the situation I was in, that I needed some targeted, proficient assistance to get over some bigger tasks so that I could get back to work on my own.  The first test that Jimmy passed was agreeing to meet me in person at a local fast-food place to discuss what I had in mind and to make an impression of him. Not only was it difficult to get a contractor out to my house, my wife and I were very leery of a complete stranger coming out, knowing where the house was with our tools and materials, and then having their bid declined. Jimmy passed the second and third tests while we met the next afternoon. He understood and articulated the exact position that we found ourselves in, needing to have some work done but having tremendous challenges in finding someone, and not knowing whether we would get burnt by paying a large amount of money up front and having an unscrupulous contractor run off with our money. Jimmy told me exactly what I was hoping to hear: he worked by the day, I would pay him for the day's work and if I didn't like what he did or didn't do, I wasn't out anything more then that day's pay. No contract to fight against, and no one running off with 25 - 50% of the entire bid. He also had no problem working with me each day on the various tasks at the house.  Jimmy also volunteered references for me to contact people he had recently done work for. I told him that I would contact some of the references and would let him know within the next couple of days whether we would go forward and meet at the house so that we could lay out a game plan for the week ahead. I had a nice conversation with a lady whose house he was working on at the moment, and she was very pleased with his work. She told me that she had even felt comfortable enough to leave him working alone at her house while she went out on an errand. Once we met at the house, we spent about an hour and a half taking stock of what work would be prioritized for the first day (in the event either he or I did not want to continue). I let Jimmy know that if everything went well, I would use him for four days that week, and he was flexible in giving me the work days I needed to use him on.  I ended up using Jimmy for a total of 4 days, for a total of $1,000. I believe that I received a tremendous value for the work that we got accomplished that week. Jimmy met me at Lowe's to make sure I was getting the exact remaining materials that I needed, and he helped me transport materials that I could not with my own vehicle. He saved me several hundred dollars in materials and labor by providing me with a more experienced perspective on my flooring situation. Also, Jimmy likely saved me several hundred dollars on labor costs since one window and exterior door ended up requiring a significant amount of alteration to the exterior wall before installation. I received some invaluable experience and training in some remodeling skills that I did not have by working with him as well.  Jimmy is a very steady worker. He took very few, short breaks. We didn't take a lunch break any of the days we were there, and Jimmy hardly took any breaks long enough to get something to drink. His style seems to be to work as hard as he reasonably can and get as much done as possible, and make the homeowner as happy as possible. Best of all, my wife was happy with the value we got from Jimmy. It seems to be nearly impossible to find someone who can meet all of the conditions that you have for working on your home, who will work WITH you, and give you valuable, money-saving advice. Jimmy was the perfect fit for our situation and I highly recommend that you contact him and see if he fits your needs too.

- Benjamin L.

Awesome! We would totally hire Bob again. He repaired the ceiling in several rooms and made it match exactly. He repaired walls throughout the house where tape had puckered or cracked. He finished our garage. He and his son Ryan cleaned up after themselves each day. They were very accommodating if we found additional spots as well. We are so pleased with the completed job, my mother is going to hire him.

- Dena H.
Drywall Contractors in Clarksville
Explore Our Solution Center for Helpful Drywall Contractor Articles
Drywall Contractors in Clarksville