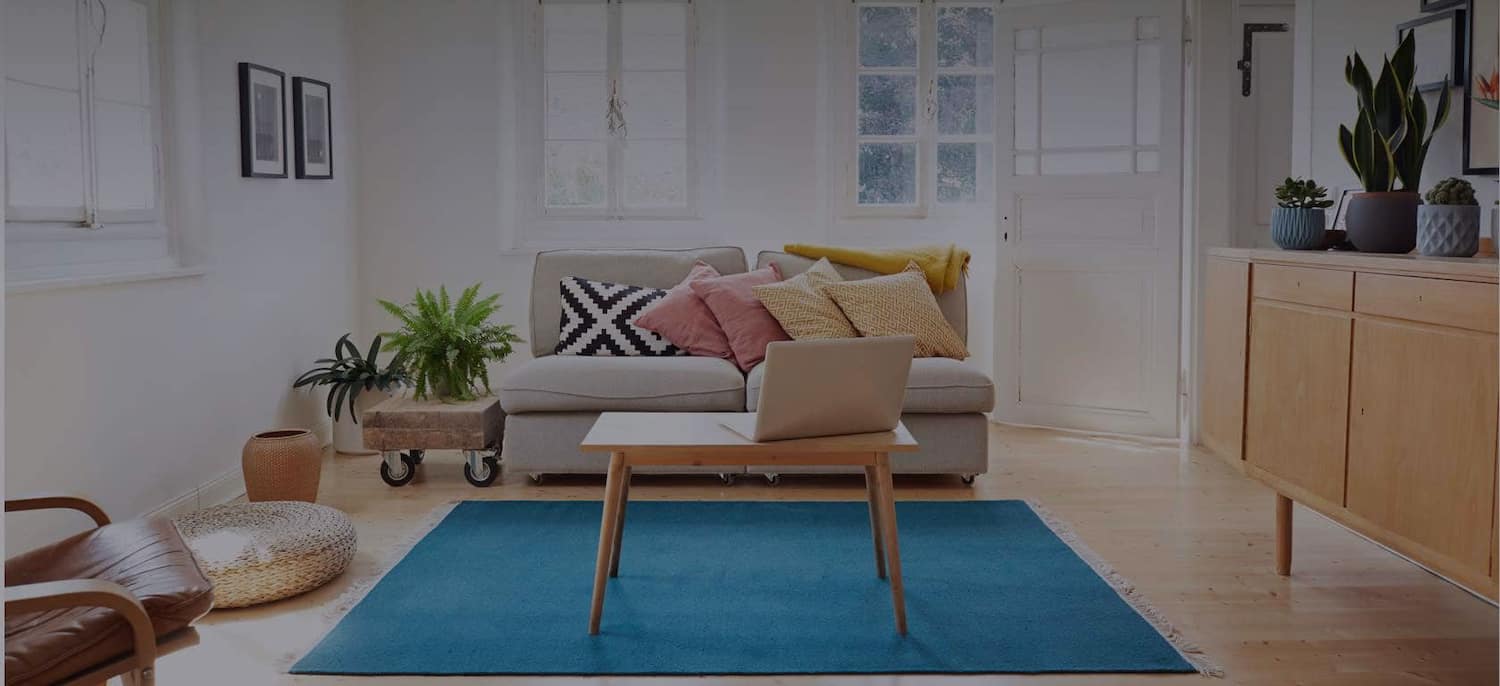 Get matched with top Biohazard Cleanup Companies in Drexel Hill, PA
There are 17 highly-rated local biohazard cleanup companies.
Recent Biohazard Cleanup Reviews in Drexel Hill
I used Atticrawl for one of my historically old buildings, thought raccoons where entering to the attic. the smell of death was horrendous!!!! Luckily into the incredibly thorough cleanout and removal down to the insulation they found it to be squirrels . they sealed all access points and shared photos. Fantastic customer service communications with Ryan Abraham before during and after the job! He even shared photos of the chimney seal so my husband didn't have to go on the roof !!!! FIVE STARS!!!!

- Jeremy R.

If I could give Dave 10 stars I would. He is the only one out of 4 mold specialist that got back to us within 10 min. He explained everything from start to finish and educated us on a lot of good information. He arrived on the exact time he said and also so kind and professional. Thank you for making this a great experiience. Not a doubt in our minds will definitely hire him again . He also does plumbing and electrical.

- anna i.

Lucky7even Spotless Cleaning Services Llc

It was wonderful!!! He was on time he also informed me on what he was doing to my furniture . I am so glad I used this company my furniture was so badly stained and now they look brand new!!! Thanks so much and I am forever grateful

- Carla E.

We were having a problem with critter noises in our attic, blunting our ability to sleep through the night. We contacted several companies, but Atticrawl was the first to respond & offered a free inspection & evaluation. When Joe came, we were immediately struck by his professionalism & his knowledge. His eval showed a LOT more than the birds who decided to nest & have babies up there! We don't use the space, so it had basically not been looked at in 17 years. Joe noted the insufficient insulation, the damage from water, the mouse tunnels from previous infestations, some mold growth, and the lack of sealing of cracks and other entry points, including the one that the sparrows got through. So when Joe managed to get us on the schedule two days later at a significant discount, we made the difficult decision to go ahead with the project, despite the craziness in the world due to Covid-19. Fernando & his crew came and were quick, efficient, respectful of our space & thorough. Just as Joe had done 2 days prior, we were given pictures of the job throughout the day, waiting for our approval to continue to next steps. They guys went over and above, sealing entry points with mesh & foam that we didn't even see on Monday. You will find this a significant cost investment, but if you need any remediation of your attic, these are the guys to call! Thanks for all you did for us!

- BRYAN R.

Great!--the guy, Robert, who, 1st came ; gave me an estimate couldn't be there when the services were perforned, but came later to make sure everything was good. He came back a few times to address my concerns & I'm very satisfied:)

- Dianne P.

Mold Solutions & Inspections

MSI did an excellent job remediating the mold in the basement of our new townhouse, and providing us with expert advice on how to keep the mold at bay in the future. My wife and I were dismayed to find mold growing on the walls of the finished basement in the new Philadelphia townhouse we had just purchased. After an internet search, I selected Joe Fiorilli's firm, Mold Solutions & Inspections, and we could not have been happier or more satisfied with the result. Joe came out right away with one of his associates to assess the problem. He carefully explained the process of evaluating the extent of the mold invasion, the options that would be available for different levels of remediation, and provided a range for what those different options might cost, giving us a minimum and a maximum amount; both of which were fair and reasonable estimates, based on the work that might be involved. It took MSI only one day to find the places that needed to be remediated and to perform a full and effective cleaning. Joe then gave us a detailed plan for keeping the mold from invading again in the future. Joe and his crew were also great and easy to work with, friendly and respectful of our home. We recommend Joe and MSI without reservation.

- Michael F.

Expensive but necessary and worth it. Everything was professional from beginning to end. The inspection performed by Mark confirmed my suspicion that the attic needed to be decontaminated and rodent-proofed. Walking around my attic was tricky because the existing cellulose insulation was too thick and made it difficult to see where to step. Among four other companies that I hired for a free inspection, Mark was the only one who was able to walk around and inspect the attic by carefully sweeping aside the existing insulation. He informed me the pros and cons. The major con was that the existing insulation (which was recently installed by another company, Coastal Insulation) needed to be replaced. I also learned that there were no baffles installed even though this was part of the contract I had with the other company. I had no idea. In order to alleviate the expenses, Mark called the office and was able to get me a considerable discount and waived some fees. On top of that, he was able to accommodate an appointment for me within a week of the inspection. On the day of the job, the workers came on time (it was raining that day). They all wore biohazard suits and booties and carefully covered the floor, stairs and furniture with plastic. The lead worker, Francisco, constantly informed me of concerns, showed me pictures and answered my questions. They finished the job within 5 hours. Francisco vacuumed my stairs and the crew was sweeping my front yard at the end of the day. Mark also returned to ensure everything was done correctly. I had to request a follow-up appointment two weeks later to make sure that the baffles are in place after one night when it was extremely windy. Mark was unavailable but Joseph arrived and was just as professional. He assured me that the baffles are indeed intact and he inspected the rest of the attic to make sure nothing was disturbed. If you need peace of mind for an expensive but necessary home improvement, then Atticrawl is definitely worth it.

- Grace P.

Mold Solutions & Inspections

A few months ago my mother moved to Philly. She became ill and unable to take care of herself or her home. Living in a different city the was very difficult to deal with. The state of her home was more then a normal cleaning crew would be able to mange. One call to Joe and the MSI team and I knew that job would be done right. Joe and his team made me feel like family as they helped me to take care of my mothers home in this hard time. After 5 hours of cleaning they left the home cleaner then the day she had moved in. All Smells were gone and you could truly eat off the floor. Bio-Hazard cleaning is not something anyone thinks they will ever deal with. It can be an embarrassing phone call to make. Joe was very professional and was truly a friend in this hard time If you are looking for a team of people they will do things the right way the first time call MSI. The respect and care that they put into the work they do is unmatched by anyone I have ever seen. Thank you Joe!

- Cecily K.

Mold Solutions & Inspections

Joe's team was on-time, polite, and fast. They did a great job cleaning the basement and following their work, you could eat off the floor!

- Seth C.

Mold Solutions & Inspections

We discovered that our dehumidifier had been leaking in our basement for up to 2 weeks. The carpet was soaked. We found M.S.I. on Angie's List and called the number and left a message around 11 PM. Joe returned our call minutes later! He told us he would be out in the morning to assess the damage. The next day, Joe arrived and told us the exact work that would need to be done (remove carpet padding, remove damaged drywall, dry and clean the carpet and treat everything) and gave us an estimate. He returned later that day with another individual and they went right to work. In a few hours, the wet padding and drywall had been removed and the fans were set up. Joe kept us informed of his progress throughout the day, like showing us the thermal imaging he used on the walls to check for water damage. Joe returned the next morning to check on the carpet. He checked the bacteria levels in the carpet using a cotton swab and high tech handheld device and the levels were normal, meaning we could keep the carpet! The carpet was still a little damp, so Joe said he would wait another day before cleaning it. When he returned, the carpet was cleaned and the fans were set up again. The legs of our furniture were also treated. A few days later, Joe made his final trip to our home to remove the fans. He recommended some people to replace the carpet padding and drywall. Joe was extremely professional and courteous. He regularly kept us informed about what he was doing and why. Even though he was traveling over an hour to our home each time, he made several trips, including one time just to check on things. The initial estimate was right on. Joe was very nice to our son, who really enjoyed watching M.S.I. work. We are very pleased with the work that was done and happy that we chose M.S.I.

- Stephanie W.
Biohazard Cleanup Services in Drexel Hill
Explore Our Solution Center for Helpful Biohazard Cleanup Service Articles
Find Biohazard Cleanup Companies in
Biohazard Cleanup Companies in Drexel Hill