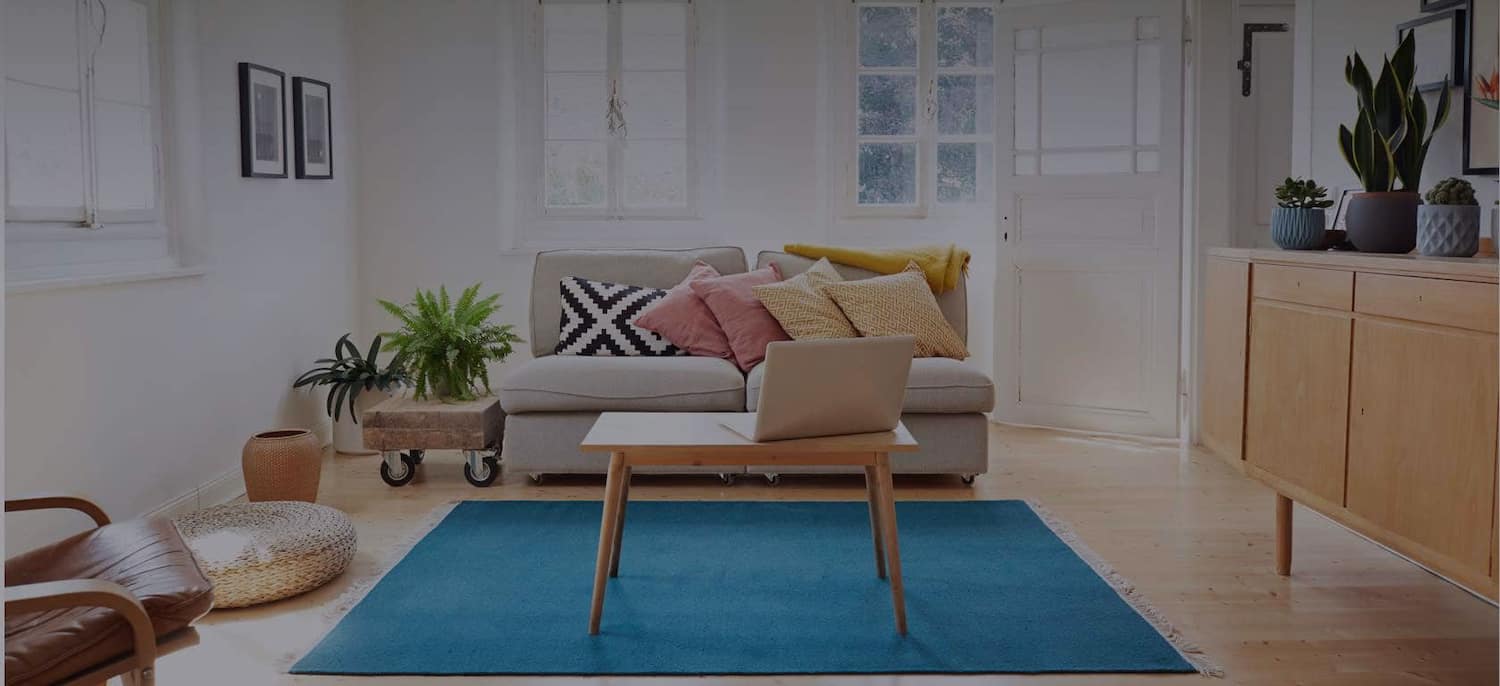 Get matched with top Leaf Removal Services in Hilliard, OH
There are 39 highly-rated local leaf removal services.
Recent Leaf Removal Reviews in Hilliard
Great group of guys , installed new mulch bed and fixed patio. Would definitely recommend to everyone

- Anthony B.

Ohio Landscaping and Lawn Care

Ohio Landscaping and Lawn Care have always done a great job on our yard. They are thorough and reliable. We will continue to rely on their services to make our yard look well-kept and recommend them.

- Emily 0.

Ohio Landscaping and Lawn Care

Fantastic! Attention to detail, customer service oriented and Top Notch quality work! The team was on time everyday, was tidy and hardworking! I really can't say enough positive things about my experience!

- Buneka L.

Adam did a very good job at removing everything that I asked him to and I even added a section in he front of my house after he got here and everything looks fabulous :-) Thanks Adam sorry about your shovel :-(

- Monika B.

Great! Juan was quick to respond and came right out as soon as the snow melted. He gave me a quote and started the job moments later. He was very polite and they did a fantastic job getting all the fall leaves picked up, especially since they were matted to the ground after months of seasonal changes. His price was very reasonable and I appreciate him coming out!

- Lisa S.

Professional Gutter & Drain

Thomas & Leroy were here two days and never stopped moving. They did a great job! BTW, their prices were about half of national brand.

- Pat L.

Juan Landscaping was efficient and thorough, and fairly priced. Will definitely hire for other jobs.

- Kishha S.

KALAVITY Lawn and Yard work

Karl did rounding of all shrubs, redesigned edging on his own, looked terrific. We had 28 bags of all the yard trimmings, weeds, etc. every clipping cleaned out of beds, sidewalks, driveway, yard completely browned clean when completed. Took all the bags to the curb for our trash pick up day. We can't imagine you could find anyone who worked as hard as he did, especially in the brutal heat. He would arrive early in the morning and worked till 9 pm, for three days. Our neighbors who walk commented on the front of our home, saying how nice it looked.

- Ronald C.

Christopher's Affordable Lawncare & Services

Rueben and his team (family) are amazing at their work. I have used their services for everything from weekly lawn care to gutter clean out, seasonal leaf clean up and even annual window washing. They are friendly, personable, timely and easy to reach at anytime with any requests. Great Christian run company that I would recommend and have recommended to any one.

- Lisa M.

A class act from start to finish - Juan was responsive, competitively priced, punctual, professional and delivered quality worked.

- Ammon M.
Leaf Removal Services in Hilliard
Columbus,OH

A Super Service Award goes to providers who have achieved and maintained a superior service rating on Angi.

Business Description:

With over 12 yrs experience, our job is excellence, focusing on all your needs. No job is to big, feel free to contact me today for a free estimate.

Recent Review:

Juan was a no show multiple times. We had to text him repeatedly to get him to show up! When he finally did show to do the job he was late and did not do the things he originally quoted. When he finally showed up he did not bring the dirt he quoted! He was to dig a drain trench which he did not do until we reminded him that this was in his original quote. It took multiple texts to get him to return to complete. He cut corners on everything. Would never recommend or use him again. We have a lot of work we would have hired him for had he proven to be a quality and professional hire.

Reviewed by Lynn G.

Business Description:

Cut and Go Landscape and Lawn Care LLC is a family operated company and has been servicing Columbus Ohio for over 10 years. As a company we aim for costumer satisfaction with every project assigned! Dependability and Precision is what we offer!

Recent Review:

They are an excellent provider for landscaping service. Everything was just good about them.

Reviewed by Stephen Z.

Stoutsville,OH

A Super Service Award goes to providers who have achieved and maintained a superior service rating on Angi.

Business Description:

FREE ESTIMATES - Commercial / residential mowing, hauling mulch, topsoil and will install or lay down, edging flower beds , trees, Leveling off yards, construction clean ups, yard clean ups ,AERATING, over seeding

Recent Review:

Always requested payment prior to work. Accepted a payment for work that was then never done. Said he'd reimburse me, but never did. Now won't reply to my reimbursement requests.

Reviewed by traci h.

Business Description:

In business since 2008. Family owned and operated, Landscaping & Lawn care, Yard Work; Mulch & Topsoil; Leaf Removal; Pavers, Patios; Snow Removal, Wood Fence, Grass Seed, Sod, Tree Trimming and Removal.

Recent Review:

I called them and left a message. They did mot call back.

Reviewed by PHIL R.

Business Description:

10 employees. No subs. Charges a flat rate. No travel charges. Ask about Angie's List discount.

Recent Review:

I made the absolute right decision going with Yard Right [Y.R.]! Mark and his son Matt were great! Mark & crew showed up on the appointed day, even though a crew member quit that same morning, worked all day, and was consistent regarding this work ethic for the duration of the project. Initially Mark estimated that the job would take 4 days, but because he had one less employee, for the first few days, the project took almost 7days. While Y.R. did manage to get additional help for two days, even short handed they never miss a beat. Along the way, I decided that I wanted stepping stones from the walking paths to the backyard, wood timber to trim around the back shed fencing, moving several boulders to accent the new pathways, etc.. Although the extra items pushed the final cost over my initial budget, it was well worth it. For the services rendered, it was great value for the money! I really appreciated that Mark did the work himself. Several owners indicated they'd send their workers and would come out to oversee the work, which I wasn't comfortable with. But Mark was here each and every day and was fully engaged in the work, from the first shovel to the last brick. And talk about keeping his composure under pressure—having to deal with my ideas and changes, or watching my pup eat part of a crew member's lunch, or mashing his finger when we were hunting for stepping stones—whatever it was, Mark kept going with a smile and good spirit. On the last day, he even picked up cinder blocks for me for another project only to find that they were the wrong blocks and then had to drive back across town to return them. This guy is as good as gold!! My next door neighbor who does his own brick work commented on what a great job Mark had done, as has several of my other neighbors. I'm very happy with the work that was done. I would definitely hire Yard Right Landscaping LLC again for landscaping work.

Reviewed by BEVERLY G.

Business Description:

Higgins Lawn Care was established in 2004.

Recent Review:

I went with Higgins because they maintain my neighbor's lawn and it looks great. Now mine does too. These guys are such a pleasure to work with. It isn't only because their work is good, which it is. They are ethical and trustworthy too, qualities that are not easy to find. For example, they do not mow when conditions are dry, and the grass isn't growing. They could easily come out and charge me but they don't. Recently, a rock flew out from the mower and broke a pane of glass. Joe, the owner, contacted me immediately and got it fixed so fast it made my head spin. He left the damaged property better than he found it. If you want good work and a company you can trust, go with Higgins.

Reviewed by Sue L.

Business Description:

82 employees. No subs. Cost determined by the job. No travel charges.

Recent Review:

Work was done quickly once they arrived and they did a good job. Shrubs they provided were excellent. They also do our regular landscaping/lawncare and they do a very good job...best we have ever had.

Reviewed by Sharon H.

Delaware,OH

A Super Service Award goes to providers who have achieved and maintained a superior service rating on Angi.

Business Description:

We are a full service company able to take care of any of your property needs. From installation of large outdoor living projects, to mowing and maintaining your property, Property Worx has it covered! We also offer custom 3D Designing. All installations are in house and we do not use any sub-contractors! It is our dream to provide top quality craftsmanship and customer satisfaction all over Ohio!

Recent Review:

I would not recommend Property Worx after all the struggle and misinformation I went through. Though their workers did a good job on my fire pit and sitting wall, working with their designers/project manager/owner was a terrible experience and they did not take accountability for it – somehow seemed to be all my fault. From Property Worx first firing the project manager I was originally working with and no one telling me nor listening to me what was previously discussed with him, to all the miscommunication on what was included/not, to not listening when I was ready to start the project and blaming me for the delays, to being given an electrical allowance - one that I was promised by the project manager they fired I would not come close to as it was just a buffer in the event we needed to install a new outlet or put the lights on a switch (we did not go with those options) - but then was still charged the full amount was a mess. When I asked for a detailed invoice to see where the discrepancies were in the electrical allowance and why the price was so high, I got a high level explanation and was never provided one. In fact, they turned defensive as if they were hiding something or making up for something somewhere else. I even asked to speak to the owner and sent an email to the project manager's boss asking to speak, however no one returned my calls or emails. It went silent on their end, except for the project manager asking for his money three times/weeks before the invoice was actually due. I never once mentioned a discount of any sort, and was planning to pay the full amount without any hassle as I just wanted to be done dealing with them. All I asked for was a detailed invoice, one an organized company should have, and they couldn't/wouldn't provide one. Either the labor to do electric was greater than 60% or the upcharge on the materials was outrageous. With what started out as a positive experience with the first project manager, unfortunately ended badly with terrible/rude customer service and poor communication. I will not be recommending them to anyone and regret choosing this company.

Reviewed by Jared W.

Business Description:

Additional e-mail - info@tomthehandyman.net; Additional contact - Kristen Ober, kristen@tomthehandyman.net

Recent Review:

He was recommended by the fire department in my area. Tom arrived promptly. He gave me different options for installing the box. He described how it was used and worked with me on the best placement. He did an excellent job. He seems like he enjoys his work and was pleasant to work with. I would recommend him and hire him again. We are going to discuss some other general work he can do for me going forward.

Reviewed by DR M.
Explore Our Solution Center for Helpful Leaf Removal Service Articles
Find Leaf Removal Services in
Leaf Removal Services in Hilliard