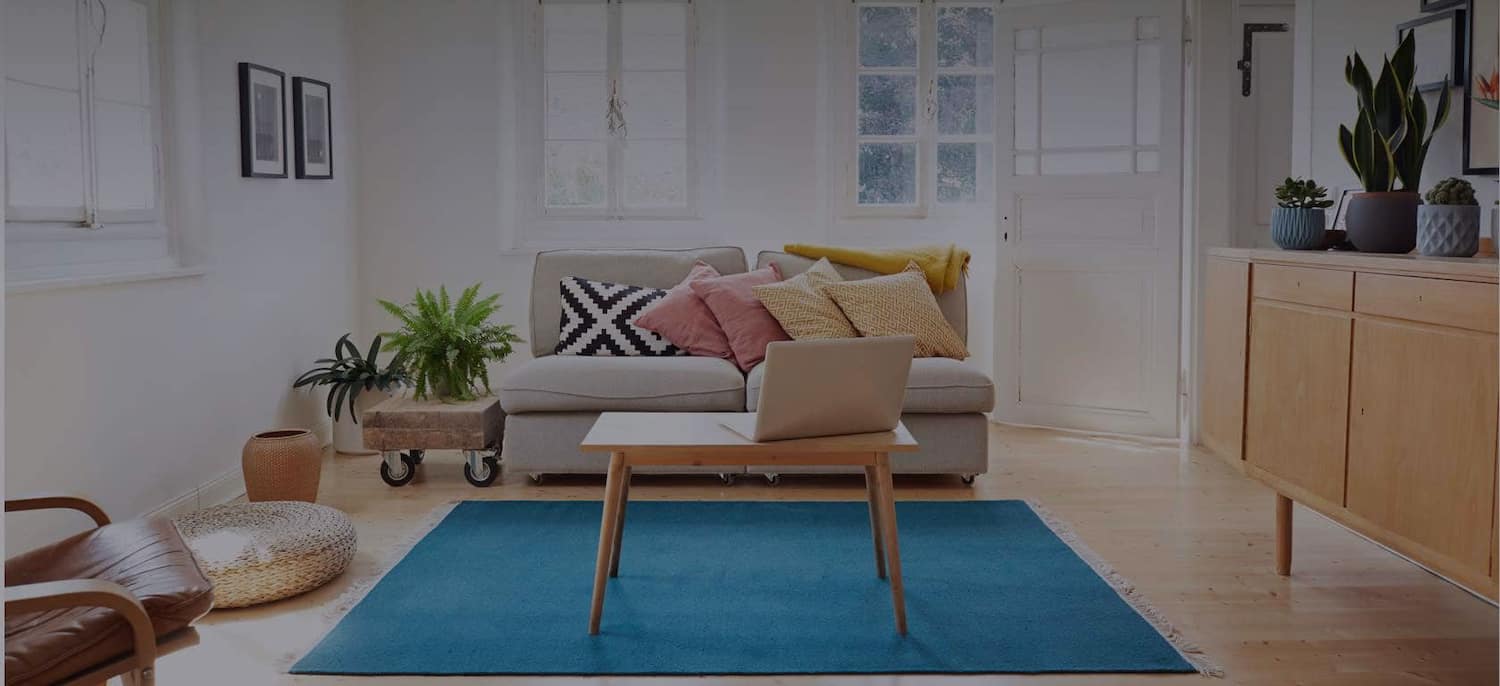 Get matched with top Waterproofing Contractors in Haslett, MI
There are 13 highly-rated local waterproofing contractors.
Recent Basement Waterproofing Reviews in Haslett
It was a great experience. They were on time. they explained everything. They were great crew, reliable, and friendly. I would refer them to anybody.

- Aaron C.

Teachout Builders Inc & Teachout Roofing Inc

This is my third time hiring TBI. Taylor and staff have been very professional, knowledgeable, and customer service oriented. Taylor will make sure that customer satisfaction is met and exceeded. I'll be calling them again for my next project.

- Holli G.

Teachout Builders Inc & Teachout Roofing Inc

Taylor was very professional and easy to work with. He offered valuable suggestions but kept our concept intact. Set up a PPE station and put up signs for PPE requirements immediately. Subcontractors were all professional and we are very pleased with the final product. We would hire them again.

- Jennifer H.

ARK Foundation Repair & Waterproofing LLC

Very well. Excellent. Hard working, diligent crew completed the job in one day. System tested and quiet. All outdoor drains hooked up and working. Sod replaced.

- Nancy B.

The work went very well. They responded to our needs very quickly and had the repair done within a couple of days. They showed up on time and did the work they said they would do. We had no further issues with the condensation.

- Mindy T.

HydroLogic Waterproofing and Foundation Repair

They were fabulous. I had several companies out to examine my foundation and Hydrologic was the only company who I felt really listened to me and wanted to solve my problem. All the others just wanted to sell me their high priced system. The rep from Hydrologic actually told me he didn't think I would need to hire him. He said he thought with some grading and downspouts the problem would be solved. The rep explained that usually grading doesn't solve these problems, but because of how my yard was landscaped so poorly, I should at least start with the grading. I think the other companies told me grading wouldn't work because they didn't want to do a small job because it's been a very wet year since we changed the landscape and we haven't had the problem since! As I said, the rep told me he didnt think I would need to hire him since the job was so small, but after he explained all the options from full waterproofing (like the other companies had suggested) to the landscaping, I decided to do the landscaping and I couldn't be happier that I did!

- Robert W.

As a homeowner, this was an unpleasant, loud, dirty and expensive project, but everyone I had contact with from HomeSpec throughout the project was helpful and responsive. The project was managed professionally. The workers went out of their way to minimize the inconvience. Any problems I had were immediately addressed. I have no reservations recommending this company.

- KAREN K.

Foundation Systems of Michigan

FSM did an outstanding job working in the crawl space under our lake house part of which was built in the 1940's. The area is very uneven and some areas are very hard to access. The area looks 1000 times better than it did. All the FSM people were very professional and answered every question we asked. The process was completed in 2 days. It was expensive but I feel that it was worth it.

- Bernard B.

Above and Beyond Professional services LLC.

Professional, courteous, knowledgeable, honest and fair. Very pleased and would not hesitate to recommend or hire again.

- Jayne M.

Above and Beyond Professional services LLC.

I had a small leak in the corner of my finished basement that over time had been getting worse. No standing water, but when we'd had a lot of rain the carpeting in that corner would darken so obviously there was a crack in the foundation somewhere. This year the amount of moisture was visibly more so it was obvious the problem needed to be addressed. Like another poster, I contacted a half-dozen of the usual suspects who do basement waterproofing in the Lansing area. Two-thirds either wanted to sell me a "system," (i.e., rip up my basement floor, install drain tile and a sump pump which I didn't need due to the nature of the issue and the orientation of my home) or didn't want to talk with me since I have a block foundation and all they dealt with were injection repairs on poured foundations which don't hold up over time anyway. I was delighted to have found Mike. He was very responsive; called back the very same day, listened as to what was the issue, and came out 2-3 days later on a Saturday to have a look. He did a thorough inspection inside and out, discussed what he believed the problem was as well as what was the best way to address it. He was very open and not offended to answer questions -- not at all evasive or condescending. It was obvious he knew his stuff. I received a quote from him via email that very same evening. Can't say that about the other two vendors I also got estimates from. I waited two weeks to get a quote from one -- and that was only because *I* called asked how much longer it would take to receive it! On the day of the job, Mike and his assistant arrived right on time. They worked steadily and efficiently in spite of the heat. Though I was told they had allotted two days in their schedule for the work, they were able to complete it in one and they were meticulous in terms of clean up. You wouldn't even know I had had work done on that corner of the house once they were through. Unlike other vendors I spoke with, Mike also warranted his work for 10 years. The others I received quotes from wouldn't warranty their work at all unless I went with an interior "system" and one the vendors who did provide a quote for exterior work went so far as to say their estimate may not reflect the final cost of the job, as they reserved the right to revise it once they were in the midst of the repair! In short, Above and Beyond Professional Services truly lives up to its name. Responsive, knowledgeable, prompt, fair, honest, customer-oriented, and professional And, most importantly, they do excellent work. I would have no hesitation whatsoever if the need arises for more basement waterproofing work to use them again, or to recommend them to others. Couldn't be more pleased/impressed. Thanks Mike!

- Jayne M.
Basement Waterproofers in Haslett
Business Description:

Free home inspections, financing available. (5 yrs Int. Free). Veteran Owned and operated. We specialize in basement waterproofing, foundation repair and crawl space encapsulation.

Recent Review:

Met with 360 Rep John R. (14 Aug 20). Received a quote for installing (4) 42"fortified helical piers to raise foundation of my attached garbage. Mr. was professional, knowledgeable, and he arrived on schedule. He performed an exterior inspection of my home and interior inspection of my garage to see if other repairs were necessary. He determined no other concerns aligned to my existing issues. The quote seemed reasonable for the amount of work involved; however, I was skeptical due to the hugh investment. It was somewhat comforting to learn there was a warranty and an engineering report was optional. I was a little concerned John forgot to inform me about the $250 permit fee that was required in addition to the engineering fee ($500); however, he said he would waive/cover this as it was due to his error. I reached out to three other contractors for quotes. One company which had previously performed waterproofing services in my basement had provided a quote for $25-30k. However, the company provided zero references for doing foundation supports. The second company "Percision Foundation Systems" convinced me to tear out finished paneling in my basement looking for a presumed horizontal crack. Fortunately, no such crack(s) existed anywhere; however, I now have to pay additional monies to have drywall installed. The third never responded. In all fairness, 360 SOL was my only option available to get the work done prior to winter. I was very nervous about moving forward; however, I am definitely impressed with my decision to have the work completed by this company!!! The work was completed 28 Oct (covid). The entire process went better than anticipated. The crew arrived on time and completely on schedule. Very professional and polite teammates. Clean up went well. Only two concerns: the $250 permit fee surfaced as a surprise in which the owner quickly reconciled, and the dirt left onsite could've been compressed more. Overall, I highly recommend Foundations Solutions 360!!

Reviewed by YOLANDA T.

Livonia,MI

Angi Certified Businesses

These Businesses meet our standards of certification, which include:

The owner, principal, or relevant manager passing a criminal background check
Required to have applicable state and local licenses
Maintain an average star rating of 3.0 or better on our network, if they have at least one review
Paying to advertise their services
Meeting any other eligibility criteria required by Angi

Business Description:

Foundation Systems of Michigan, founded in 2007, is a subsidiary of Groundworks, a family of companies that offers superior, proven solutions for your foundation repair, structural repair, crawl space encapsulation, dehumidification, and concrete leveling needs. They currently maintain offices in Livonia, Grand Rapids, and Traverse City. FSM is a recognized accredited member of the Better Business Bureau and devotes its years of experience, industry knowledge and specialized training to help ...

Recent Review:

Christian S. & Jason M. were courteous, informative, and did a great job removing materials from the crawlspace and installing materials to wrap our foundation.

Reviewed by Holly K.

Business Description:

We specialize in Basement Waterproofing, Crawlspace Waterproofing (encapsulation), Concrete Lifting, Egress Window / Window Well Installation, Installation of Helical piles for new or existing foundations and Foundation Repair. Our team has over 20 years of experience and knowledge in the construction and waterproofing industries. We pride ourselves on getting the job done right the first time! Contact us today for your free estimate!

Recent Review:

Troy and his team were so wonderful throughout this entire process! Troy came out over a year ago to quote - he spent nearly 4 hours on my property making sure that he understood exactly what was going on with each of my buildings. He took several pictures and gave a very estimate. I had several other companies come out to provide quotes & they just simply weren't as thorough or kind. Troy continued to follow up and once we were able to budget for the project, he came out and made sure nothing had changed. Throughout the job he took TONS of pictures so I didn't have to go under the building to check it out. They were professional & very respectful of our business operations. I will have them back this summer to finish up some additional projects! HIGHLY RECOMMEND THIS COMPANY!

Reviewed by Angie S.

Fenton,MI

Angi Certified Businesses

These Businesses meet our standards of certification, which include:

The owner, principal, or relevant manager passing a criminal background check
Required to have applicable state and local licenses
Maintain an average star rating of 3.0 or better on our network, if they have at least one review
Paying to advertise their services
Meeting any other eligibility criteria required by Angi

Business Description:

We specialize in basement waterproofing, foundation repair and structural repair. We also do exterior drainage and water management. We are a licensed and insured company and would be happy to show you our license and proof of insurance. We offer financing and also accept Visa, Mastercard and Discover. We specialize in customer satisfaction as you can see by our reviews. You won't be disappointed you went with us to do your job.

Recent Review:

Steve and his team did a fantastic job and really stood by their work. They had to coordinate with the property manager (work performed on our Michigan rental property, we live in Georgia) and tenant for access to the property. The team was on site for a couple of days. They did an amazing job installing the drain pipe in the basement to pull the water into the sump pump and the auto on/off dehumidifier they installed in the crawlspace they connected it to the drain pipe so it would not require any maintenance by the tenants. The dehumidifier goes on/off by itself and drains just fine. The basement is now "bone dry" according to the tenant. We researched several different companies, and decided to go with Steve after we talked with him, reading reviews, talking with references and we watched his company videos on the waterproofing process. We really felt like he was honest and was not trying to bankrupt us to complete this job. It still costs us $5,000, but we felt like he would stand by his work and he has. We called him to go back out to the house after the job was completed to check on the dehumidifier (it was our fault), we had the electrical outlet installed in the crawlspace AFTER he completed the job, and couldn't figure out how to turn ON the unit. He went back out to check on it to make sure it was working and we are thrilled with the results. Would use him again and refer him without hesitation!!

Reviewed by Michelle W.

Business Description:

We are Mid- Michigan's yard drainage contractor. We are the only company in Mid-Michigan that specializes in removing excess water from your yard. If you have a wet basement most times there is no need for expensive remodeling, we can install french Drains to the exterior of your home and remove the water before it ever reaches your basement. We also specialize in gutter downspouts, and underground gutter systems. Freedom Yard Drains takes pride in taking care of your property. We want to...

Recent Review:

Our flooding problems are resolved thanks to Freedom Yard Drains!! After heavy rains last June, our backyard looked like a lake and flooded into our basement from egress window wells. We've had to watch diligently and pump water since then when we had any heavy rain to prevent it from going into the basement again. Brent from Freedom Yard Drains did a thorough assessment of our yard then he and his crew did an excellent job putting in multiple drains and a pump in along with new larger downspouts connected to the drains. Brent also stood behind their work and addressed concerns/questions afterwards. We have had multiple days of heavy rains and everything is draining and pumping perfectly! No more lake or flooded basement!! Thanks Freedom Yard Drains!

Reviewed by Jenneva K.

Business Description:

Family Owned Business. No sub-contractors. We give complete Inspection Reports/Receipts with every cleaning, and Contracts and Invoices with every project. We offer seasonal discounts, military discounts, and senior discounts for chimney cleaning.

Recent Review:

Chuck from chimney rescue did a excellent job repairing my chimney. They are fair priced and they back up their work.

Reviewed by Richard B.

Business Description:

Full service concrete construction company.

Recent Review:

We bought a house with a patio that sloped downward to the house so when it rained, the water all flowed to the house and then seeped into the basement. Steve Fineas built a cement porch across the entire width of the back and sloped it to drain away from the house. It is just one step higher than the patio. It doesnt look sloped but it works perfectly to control rain water.

Reviewed by Mary K.

Business Description:

We would love to provide you with quality services to meet your every needs, we have a full builders license and are insured. We specialize in everything construction and everything landscaping. When we do jobs we think of them as our own homes we would love to earn your business and respect, as a company we strive to go above and beyond and do quality work. We have over 10 years experience and pictures to assure you're in good hands and also offer warranties. We want you to experience what q...

Recent Review:

Professional, courteous, knowledgeable, honest and fair. Very pleased and would not hesitate to recommend or hire again.

Reviewed by Jayne M.

Business Description:

We are a family owned and operated basement waterproofing and foundation repair company. We keep our overhead low and pass the savings on to you. We have decades of experience in building and repairing basements. We give free estimates to homeowners. Our friendly sales staff won't pressure you to buy or try to over sell you. We will give you the information you need in order to know how to fix your problem, then we want you can make a decision only when you're ready. We aren't tied to o...

Recent Review:

Trace from Ark came out to look at the job in the fall and give us a quote. He recommended that we might want to hire a structural engineer independently to make certain he was getting it right. We did, and everything aligned with what he saw. He also drilled and found a void in the fill under the garage, so he had us get a concrete lifting company to come out and fill it in first to make sure their anchors would hold properly. That happened in April, and then Ark came on May 4th to put anchors in. It only took a day and a half, and it was easy, efficient, and smooth. There was no hard sell, they took their time making sure they covered all bases, and their quote came in about half of the other major companies who came out to look at the job. Would definitely recommend.

Reviewed by Claudia O.

Business Description:

Provide all lawn care needs. Basement waterproofing and crawl space encapsulation. Also do snow removal and deck tear outs. I've been in the waterproofing and lawn business for almost 6 years and have an experienced team as well! I also offer Roofing Services!

Recent Review:

It was good, excellent. The pricing was good and they did a great job on their work.

Reviewed by Kenecia C.
Deals in Haslett for Basement Waterproofing
Explore Our Solution Center for Helpful Basement Waterproofer Articles
Find Waterproofing Contractors in
Waterproofing Contractors in Haslett