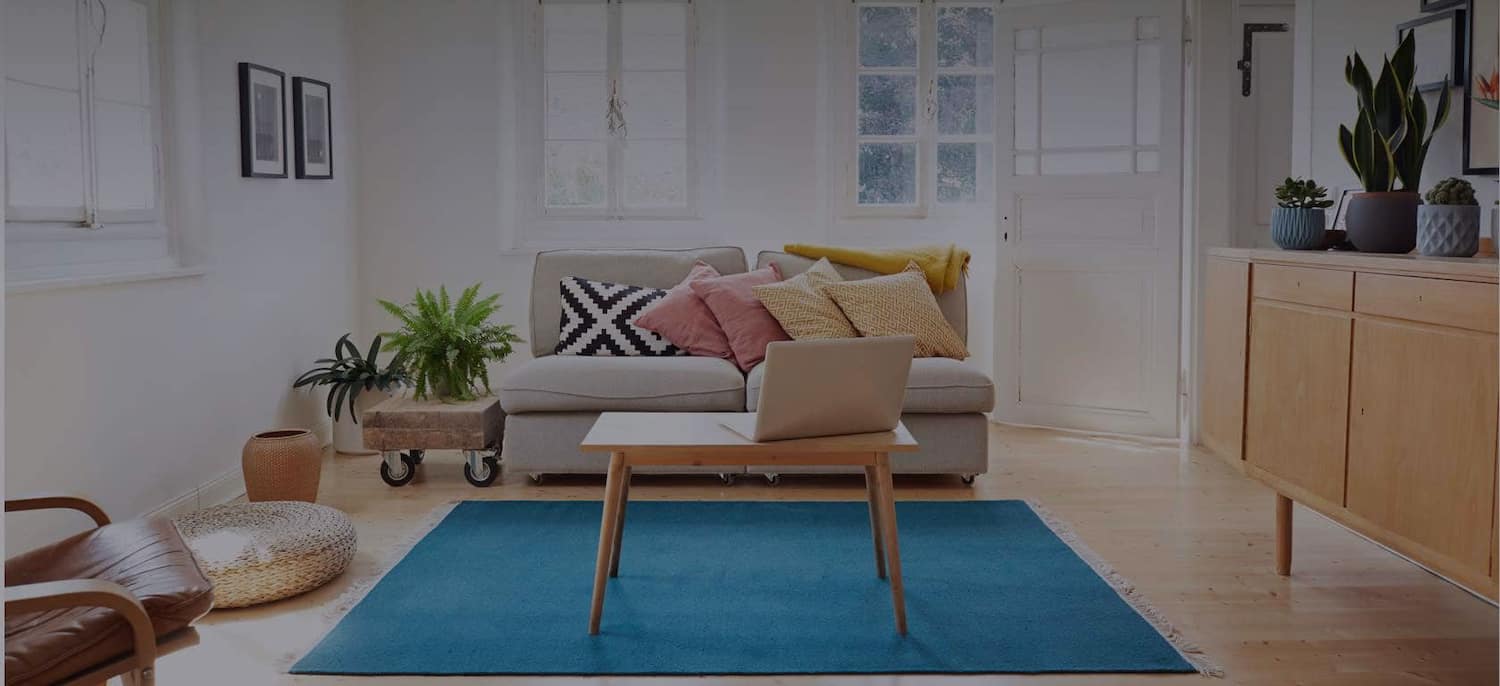 Get matched with top Plastering Contractors in Berrien Springs, MI
There are 4 highly-rated local plastering contractors.
Recent Plastering Reviews in Berrien Springs
the project took 8 months from start to finish, we are extremely pleased with the quality of work and craftsmanship detail. With any major projects issues come up that we were not planning on but the crew gave us different options and we worked through the problem. We would highly recommend Jay and his team. Always on time with clean up nightly was appreciated

- Nick D.

Robert Clayton Plastering and Drywall

They got to me in a timely manner, the patch is seamless to the rest of the ceiling, and the did it in less time than I expected.

- Rob L.

Copy of letter to Jay: We just wanted to tell you how happy we are with the stained window sills and the project as a whole. Every morning as I walk through the front room and the sun shines in on the sills I appreciate the extra efforts you and your people made to make our window replacement project a beautiful success. We know how much extra work it took to strip and re-stain the sills, but we appreciate it everyday. It is extremely difficult finding companies that are as interested in doing a quality job as they are in making money. Most companies strive for adequate not quality. This entire project from the dismantling, to the install, to the finishing, to the clean up was done in an efficient, close attention to detail and caring manner. Along the way your crew thought things through, not just what it was going to take to accomplish the task at hand but what would be best for us in the long run. Some of the solutions they came up with from removing the windows with a minimum of inside plaster wall damage, to how to fit the kitchen windows, to finishing the sills were exceptional. Their daily clean up before leaving and their final clean up was way above and beyond expectations. Please extend to all of them our appreciation for a project well done.

- David P.

ONLY COMPLAINT IS THE PRICE AND NO WRITTEN ESTIMATE OR FINAL BILL. WORK WAS TOP NOTCH AND DONE QUICKLY. LOOKS GREAT.

- SUE B.

He was extremely fair on the price. he came as quickly as he could according to the time he had available. Unlike a lot of people who do plastering work he made very little dust. he is retired now and does this privately, but he has been a professional wall board finisher and plasterer all of his life. He does things very quickly and still does an excellent job.

- James E.

Everything went well. They were out within a day or two. They were very nice and very timely. Although I did not end up using them, I would certainly consider using them in the future.

- Lisa B.

Insured Services has done an amazing job from the beginning. This house was a real challenge. Water damage had collapsed the kitchen ceiling and rot had made a mess of things. Johnathan's meticulous and detailed work has made it so one cannot tell where the new wall repairs end and the original walls begin. One thing that I really appreciated is that Johnathan will not settle for less than the best. If something was not done correctly, he will re-do it (as opposed to leaving it and hoping you don't notice!). He has been transparent in his pricing and DOES NOT MARK UP MATERIALS! He makes a living through his labor and is happy to pass along savings in material costs to the customer. He is an honest man and it makes all the difference!

- james l.

The plaster on our bathroom ceiling was cracked in a few spots and we had a small hole in our garage wall from a previous plumbing repair. I was worried that I would not be able to find a contractor that would be willing to do such a small job. I called Johnathan and he came to our house that day to give us an estimate. We scheduled the work to be done three weeks from that day. Johnathan arrived on time and did an excellent job. He communicated by phone and email. He scraped the plaster off of the bathroom ceiling and patched the ceiling and walls for a smooth finished. He also repaired the hole in the garage. Both jobs were completed within two days. Johnathan always cleaned up before leaving each day. He is very knowledgeable and helpful.

- Pamela M.

Everything went well. They were out within a day or two. They were very nice and very timely. They were very careful in taking measurements to attempt to decrease the amount of seams necessary. Although I did not end up using them, I would certainly consider using them in the future.

- Lisa B.

I found Jonathan Smith on Angie's List. He responded promptly. He and his wife and co-worker, Erin, came to evaluate the project, and tell me what it would cost. Jonathan and Erin were both pleasant, and I couldn't have been happier with the results. I will definitely call him again. In fact, I've asked him to come back and do some remodeling in my kitchen and a downstairs bathroom once I have the money to do the work. He was extremely professional. If he was running late, he always called. He came when he said he would come. He quoted me a range on the price, depending on what he found once he got into the project, so I knew it could be anywhere from $850 to $1500. He charged me the lowest price because once he got into the project, there were no surprises or "worst case" scenerios. I felt he was very honest with me about what needed to be done and didn't overcharge. Each day they cleaned up the site well, and left with everything clean and in order. I liked their work. Plastering, I understand, is not the easiest thing to do, and his work was absolutely excellent. I can't tell what he did from the original. The work is seamless. That made me very happy. Last thing, they like animals, too, and were careful with our animals--especially our cat. They were kind to her and genuinely seemed to like her. And they listened about doors, and not letting her out. Jonathan seems knowledgeable--I asked him about some other projects, and would trust him to do them, as well. He is careful and thorough. Overall, I was completely satisfied, and would call him again for other projects.

- Martha C.
Plaster Contractors in Berrien Springs
Business Description:

Distinctive Stucco is a licensed and certified stucco contractor serving the Great Lakes Region. We're based in Southeast Michigan and have many years of experience with stucco installation and stucco repair. We have experience in traditional stucco and EIFS systems. We work on large commercial projects as well as small residential jobs.

Recent Review:

It was great work. It was an awesome work. He has a reasonable price. He was really good. He was excellent. He was hardworking. He was very honest. He got the job completed. Everything was very nice. He was very dependable.

Reviewed by kenny L.

Business Description:

At Robert Clayton Plastering and Drywall we strive to earn your complete satisfaction. We have 25 years of commercial and residential plastering and drywall experience. This is all we do. We are not a "handyman" service that has a general knowledge plaster and drywall, we are experts in the field. From interior and exterior plaster and ornamental work, to drywall finishing, we are the business to call.

Recent Review:

They got to me in a timely manner, the patch is seamless to the rest of the ceiling, and the did it in less time than I expected.

Reviewed by Rob L.

Business Description:

We are an Indiana based company offering a wide range of residential handyman services. We do work in drywall, gutter cleaning, lawn & yard work, pressure washing, decks, and more. We have the experience and dedication to bring your dreams to reality! Specializing in Handyman services, we guarantee your satisfaction, and we won't leave until the job is done right. We pride ourselves on the quality work we provide, while delivering great customer service! Call or click to schedule a free est...

Recent Review:

Excellent work, quickly completed, and at a low cost. Highly recommended!

Reviewed by TOM H.

Business Description:

Davidson Drywall & Paint is your go to drywall company. We are clean and very respectful of your home and your time. Whether it's a repair or install we can handle it all! We won't leave until the job is done right! Call or click to schedule an estimate today

Recent Review:

The service was beautiful. He did a wonderful job. He was professional and did very well. I would recommend and would use him again. I already told him if I was ready for him to paint the other bedrooms, I will contact him.

Reviewed by Daniel n.

Granger,IN

A Super Service Award goes to providers who have achieved and maintained a superior service rating on Angi.

Business Description:

J. D. Holm & Sons Contractors, a family business expertly serving our clients since 1946. Complete, Trusted and Professional; We set the bar by maintaining high standards and integrity in remodeling and decorating. It is the ongoing client relationships, in some cases spanning decades, that we are most proud. You have checked us out now give us the opportunity to become excited about your project.

Recent Review:

Jay and Terry Holm and their team did a great job. This is the second time they have undertaken a major project at our house; two years earlier they renovated our kitchen and two baths, installed new windows throughout the house, and painted the interior. They and their employees are not only true craftsmen but also genuinely nice people. They arrive on time as promised and work steadily and hard throughout the day--in this case working outdoors all day in the summer heat and humidity. Their prices are not inexpensive but, for us, the confidence we have in the excellent quality of their work and the professionalism of their team members makes the cost well worth it.

Reviewed by Joseph W.

Business Description:

We are your single source solution for all of your construction and home maintenance needs offering both residential and commercial services. We want you to experience the HomeWorks difference. We have over 40 employees with office staff, sales reps, estimators, project managers and an experienced group of employees in the field. You will not have to worry about your project.

Recent Review:

I have nothing but good things to say about this company. I am the parent of a Notre Dame student who, along with roommates, was involved in a lawsuit over alleged damages to a large off-campus house NOT affiliated with the school. There were some holes in walls, a few broken door locks, a damaged fence and windows, and a few other very fixable issues. Students were planning to clean, fix what they could and pay for the rest, but thought they had until the end of the school year to do it. Without warning, one month before graduation they were threatened with eviction and sued for tens of thousands of dollars in damages, which, in addition to the actual damages, included two new refrigerators, replacing old ceramic tile floors, new carpeting, light fixtures, wood floor refinishing, cleaning charges, and painting of "entire house." It was clearly a shakedown. Nathan at HomeWorks responded to the students' call within hours and gave them a quick but thorough estimate to repair the damages they were actually responsible for. The estimate from HomeWorks was about one tenth of what the landlord was demanding. The students also asked HomeWorks to do a separate estimate for everything the landlord wanted done, in case it came to that. This number was about one fourth of the landlord's number. Thanks to these more realistic numbers, the judge allowed them to stay in the house but, due to timing issues, permitted the landlord to hire his own contractor. Unfortunately, this meant HomeWorks did not get awarded the job. It was an expensive lesson, with students on the hook for the landlord's legal fees on top of their own. HomeWorks' quick response and reasonable estimates, however, were a huge help in preventing eviction, exposing the landlord's deceptive tactics and forcing a settlement. I am confident HomeWorks would have done a great job at a fair price, had the students been able to hire them. I only wish they had called them sooner.

Reviewed by Cathy O.

Business Description:

New Carlisle Animal Clinic is a full service, AAHA certified, veterinary clinic located in New Carlisle, Indiana. We are conveniently located near South Bend and Laporte. We proudly offer the best care of your pet throughout this area and all of Marshall County. Our services include: -Wellness/Preventive Care -Parasite Control -Diagnostic Services -Medicine/Pharmacy/Nutrition -Anesthesia & Surgery -Budget Option Spay/Neuter -Dentistry -Behavior Counseling & Pet Selection -Repro...

Business Description:

Additional contact name - Barb Fewell.

Recent Review:

They responded right away. I think it was Bob and Barbara. I called them yesterday afternoon and he showed up today for an estimate. He spent spent several minutes with me. They were very fast on response. He doesn't have the quote yet, he's going to put a rush on it for us. I called the yesterday and they showed up this morning. You can't ask for much better than that. They are very great, very comfortable to work with so far. I have been very pleased.

Reviewed by Timothy J M.

Business Description:

hanging & finishing drywall, plaster repair, stucco repair 47 years in buisness as of 2014

Recent Review:

In the past I've hired Mr Guekes and he did a excellent job on our ceiling patching a 12 inch area where we removed a wood burning chimney.  Expecting the same quality and workmanship he did with that job (about 10 yrs ago), I didn't even consider hiring anyone else.   I  recently hired Mr Guekes to finish drywall in my bathroom and in another room to finish a window opening and repair swirls (the design) on existing walls where there was damage from removing a wall full of mirrors.  The repairs were only circular area damage from removing the glue that held mirrors and screw holes from the tracking.    
Issues:
1) He didn't cover several of the screw heads with joint compound (in bath).  
2) I requested the drywall to be finished all the way to the floor because I would not be installing baseboards (in bath).  He ran only a very thin amt. of compound on the drywall near the floor and when I painted it became very evident and is very visible. 
3) On the swirled walls where he did the repair type work, he (Mr Guekes himself did this work) mounded the mud too high over most all of the holes, and did not blend into the existing swirl pattern or swirled in a different direction over a swirl and it is visible!  I'm looking at a really screwed up pattern now on the repair work, where it was uniform before.   
4) In the window opening, he left scratches, which were quite long and deep enough to capture with a camera. 
5) He did not fill many screw holes near the floor (above the baseboard on the repair work) on the swirled walls.  I saw this on the last day (unfilled screw holes), and mentioned it to him, he said to me "you can do that."   Since he was like 1.5 hours late on that day, I was not going to argue with him.   Within a day or so, we found the most of the issues and called to ask Mr Guekes to return to correct the work.  I sent email with photos as well, that covered most of the issues we could find at that time.  He responded with remarks that were not fitting to my complaint.  It was like he was not hearing me at all.  He finally booked an appointment to return and did not show on that date, but came days later when I was not home and left a note on my door.    My swirled walls are not yet painted because I am trying to hire someone else to repair the issues.  In the bathroom after I painted I found about 6 or 7 more improperly covered screws that are very visible.  They will have to be repaired as will the area near the floor in the bathroom.       

Reviewed by Brenda S.

Rating Not Available

Pros who have not yet received a review do not have a rating displayed.

Business Description:

We are currently offering a 5% labor discount if you mention Angie's List
Explore Our Solution Center for Helpful Plaster Contractor Articles
Plastering Contractors in Berrien Springs