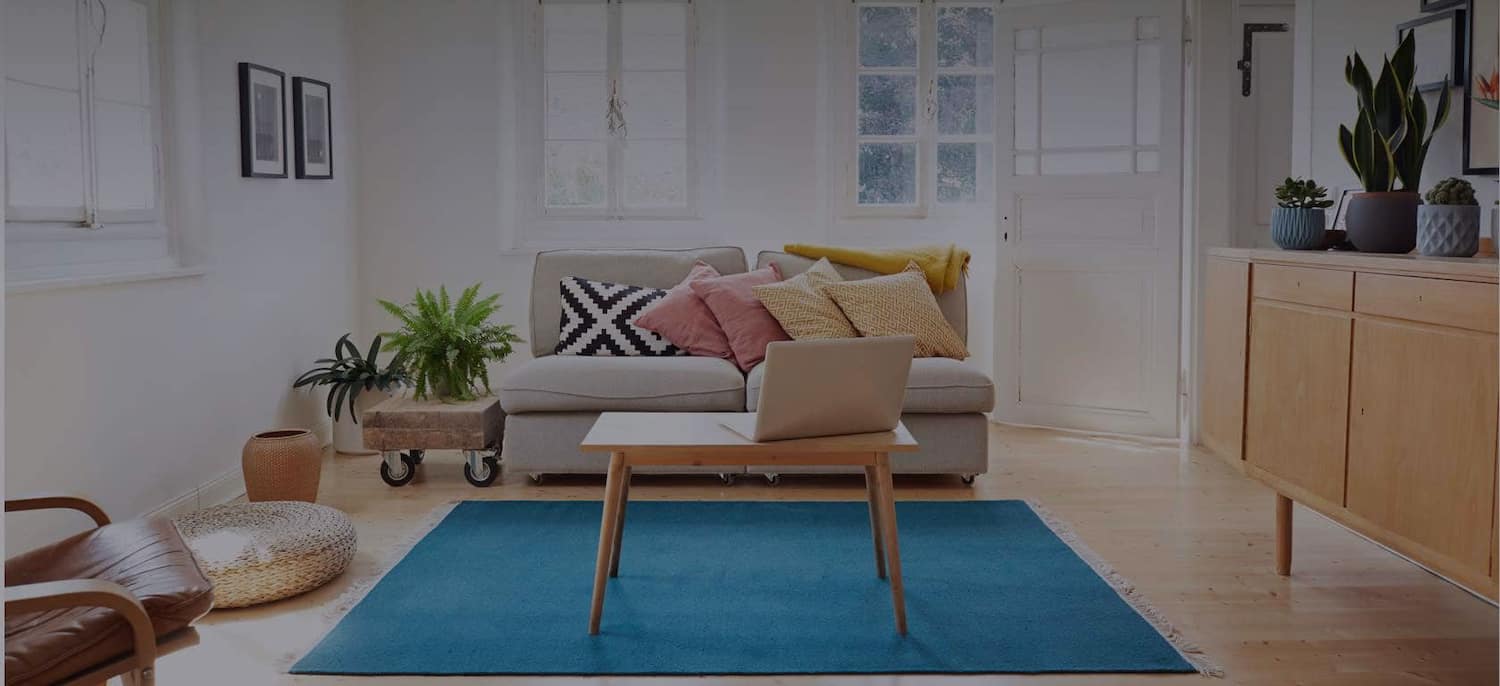 Get matched with top Home Warranty Companies in Almont, MI
There are 3 highly-rated local home warranty companies.
Recent Home Warranty Reviews in Almont
As Choice Home Warranty allowed me to hire a HVAC company to repair the heater. The technician came, diagnosed, and found that the motor stopped working. They spoke to the Choice Authorization Department and got their approval over the phone for the cost of the repair. They replaced it with a new one. The furnace was back to work again. My house is warm and cozy now. Thank you for your good service.

- hung d.

Initial response was good and partial repair completed. He need to order a part to finish the job which took a long time to obtain part. I made numerous calls to office and they usually had an excuse for no parts. Job was finally completed in November. Repair person appeared knowledgeable and said he was able to check the function of the air conditioner. I guess we will see when spring/summer comes because the temp outside is now in the 30-to 40's s

- Sydney V.

We have been with them for about 4 years year now. They will repair or install whatever we need. We have been very happy with them. They also do annual furnace and A/C maintenance. They have a package deal that will cover the furnace in the fall and A/C in the spring which also includes a 24/7 emergency service at the regular rate. That cost about $239 per year.

- Igor P.

CenterPoint Energy Home Service Plus

I have had three properties with them. They have repaired plumbing, hot water heater, stoves, and most recently did an excellent beyond expectations job of filling up my freon in the A/C. The phone staff takes time to educate and more importantly the technition spent literally an extra half an hour to explain how to do some of the maintenace and hints on adjusting my thermostat and air exchanger related to my A/C myself so that I can have my system be as energy efficient and last longer! Obviously such attention to the property means less calls for the company, but it is also a sorely needed investment in owners so that we all can get beyond the myths and be excellent stewards over our systems! Thank you so much Centerpoint!

- Portia B.

It was the worst customer service experience I have ever had. When the company contacted me to set up an appointment time, I mentioned that I would not be able to be home for the plumber, but that my parents would be if that was okay. They said that would not be a problem so long as I left the payment with my parents. Little did I know that was really all they wanted...the payment. Their company had many great reminders set in place with texts and calls about arriving at the appointment which all came to me even though I had said I wouldn't be there. This wasn't really a problem and I really thought that it was nice that they had this service in place for people. However, after the plumber left, I received a text from my parents saying that they did not look into the gas leak at all because they said they didn't smell anything The plumber also said that the spigot could not be fixed under the warranty because it had burst due to not being properly winterized (which was not true since it had been working this summer and was winterized) and they said that it would cost $200 - $250 to repair it (another money grab in my opinion). Finally, my parents mentioned that they did replace the flush seal on the toilet, but it was still making intermittent running noises. So all I got for my $75 payment was a half-way fixed toilet. I was obviously upset about this and called the company the next day to find out why the gas leak hadn't been looked into, how the spigot could have cracked that way with proper winterization, and to have them come out again to finish fixing the toilet. I left a message for the manager explaining this along with my contact information, but did not hear back from him for a week. When I did decide to call again, I asked about the spigot and the manager said it could be a million reasons why the spigot was cracked since we live in Michigan and it wasn't their fault that it wasn't covered by our warranty. I then said that my biggest problem was that I had paid $75 for them to come out and fix three problems which only one was fixed and that it still was really having problems too. He said that the flush seal on the toilet was properly installed and that it must be another bad part at which point I had to interrupt him and say that I was not happy with the way this was being handled. He came right back at me and said that he wasn't happy with the way I was talking to him and the $75 that I had paid was for his $60,000 truck to come out to us. At this point, I realized I was getting nowhere with him and asked for his supervisor and he said that he was the top. I said that's sad and good luck with that and hung up. I never hang up on people, but it was all I could do to stop myself from saying horrible things to him. I would highly advise anyone seeking a plumber to stay away from this company!

- Joshua B.

See above. On our Oregon, Baker City property our tenant called in a claim. They were slow to arrange an appointment and both the tenant and our offices had to send emails and make calls to finally get them to send out someone for the appliance. Then months later we got threatening emails from the contractor they sent out because Sensible Home Warranty never paid them along with threats they were going to place a lien! We in turn had to complain to SHW and Simon (as is the custom) said something to the effect his bookkeeping office must have made an error and then only after follow up did we finally stop getting calls from the contractor. We asked for proof that the payment had been made, but they never filled that request. The tenant did not renew her lease because the process was so unpleasant. The reason we got the warranties was to make things go better not worse for our properties, staff and our tenants. SHW harmed our tenant's view of us.

- Portia B.

On this property we had several warranty claims. The first time with a HVAC motor issue where we finally had to find our own contractor because the one they sent out basically resulted in them not wanting to pay anything. So we brought in our own and had to prove we had a legitimate claim. The second claim with the air conditioner about a year later (where freon charging was needed) they again tried to deny saying we hadn't had proper maintenance done - and we had to send them their own email records of work performed when the last claim was done, and they refused to fill it completely. There was also a garage door opener claim where our staff had to write emails, get on the phone and coach both the tenant and also their staff to get the issue resolved and the contractor paid. This was tough because the contractor had read terrible reviews about other contractors not getting paid by sensible. Our Tenants in this property were so upset and it was undermining our lease arrangement threatening that we might lose them, we had to buy another policy with Old Republic. When the air conditioner had cooling issues a couple more months later the tenant choose to call Old Republic and they had someone there promptly and filled up the air conditioner and curiously since that time we have had zero problems with the system. Our tenant, again, choose to use the other policy which cost them $60 instead of $45 because they were freaked out by the Sensible Home Warranty problems. They still are difficult to work with and we still fear losing our tenant when the lease renews because they 'remember' how crazy and the lack of service. It simply is unwise to work with vendors who don't understand that time is money and that bad customer service under the guise of 'following the policy language' means people will be upset. Again, there are many, many other instances of problems on our other properties nationwide, but I have kept these comments to what happened on this property in this area. Feel welcome to call me direct if you want more information. 952-688-7822

- Portia B.

American Home Shield – Home Warranty

They are pleasant enough on the phone, but they hire the worst contractors. The contractors are unprofessional, often misdiagnose the problem, and require extra time to fix the problem. I've had to call them back several times to get them to hire a proper contractor. AHS will take your call 24 hours a day, but they do not cover/pay for weekend work. Big problem if you have a plumbing emergency like we did. SO UNHAPPY with this home warranty. A waste of $$ in my view.

- Heidi R.

American Home Shield – Home Warranty

The windows were fantastic for about the first 3-5 years. Then they shrunk!!! Had a gap between the windows and the house sill of about a half an inch!! Had six windows put in. The company that installed them went out of business. The Homeshield windows were supposed to have a 20- life guarantee....but could not locate them. The compnay representing them was from Bay City. I believe they were called Home Shield also. Not sure now,

- Linda K.

In the twin cities we called on our Burnsville property about two different plumbing stop/clogs and also about an appliance. On each of the three calls the tenant was put through the ringer and made to feel like she had to justify things. Their contractor did not perform the job completely the first time (perhaps due to worries they were not going to be paid to do everything necessary) so then the tenant ended up with another service call and added expense and missed work costing her more also. She tried to be understanding, but in the end after also a third warranty situation with an appliance which went poorly it was no surprise when they did not renew the lease. The contractors involved also called me in one situation to complain they had not been paid and I had to coach the warranty on how to get them paid!!!! When I paid upfront for another call to prevent the contractor from worrying, then I had to bug them over months to get our full reimbursement. I won't mention all the other nightmares and poor performance where I had to get involved. But their performance besides hurting our leases have now put my job performance at risk and resulted in my supervisors requiring that I register these complaints as well as regulatory complaints at the state and better business bureaus and to coordinate the tenants if possible to complain - all without being paid for that time to show that it wasn't my offices fault that we were getting complaints on the home warranty service! I have to unequivocally say that they have harmed my company, our clients, and our tenants due to their way of conducting their business. Even when we followed their own printed warranty policy, they still would lower or deny claims, and/or not pay and/or schedule in a timely manner.

- Portia B.
Home Warranty Companies in Almont
Explore Our Solution Center for Helpful Home Warranty Company Articles
Home Warranty Companies in Almont