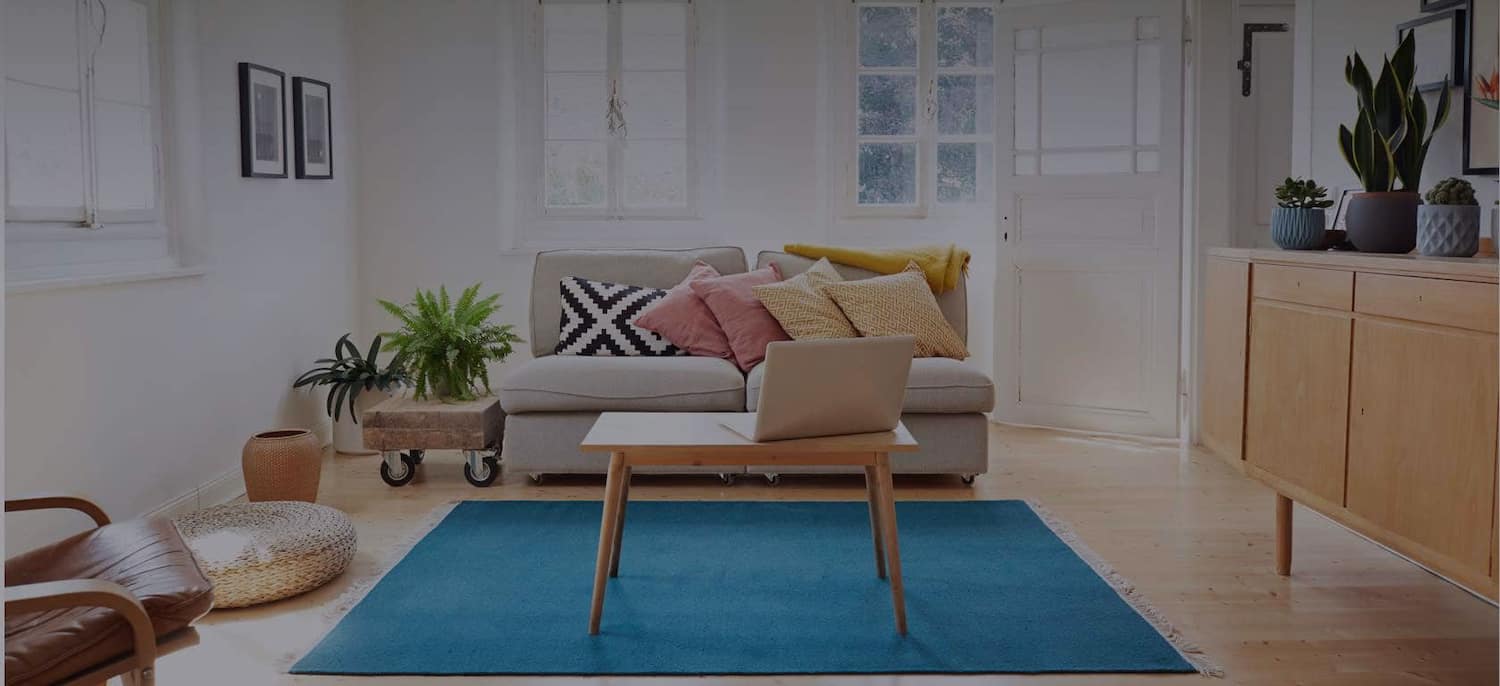 Get matched with top Carpet Installers in Lebanon, ME
There are 5 highly-rated local carpet installers.
Recent Carpet Installation Reviews in Lebanon
The original carpet was defective and Kelley came back , removed it, and replaced the home with new carpeting. They stood behind their product, installation, and reputation. I have no problems recommending them or having them do anything for me in the future.

- Steven N.

It went extremely well they showed up when said they would and made sure I was happy before they left Sean

- sean p.

National Floors Direct Inc

We needed a bedroom carpet installed reasonably soon, so we called NFD. The salesperson, Austin, that came out was very helpful, and we chose a carpet and signed that day. The installer came exactly 2 weeks later to rip up and install. He did a great and quick job. He didn't even leave a mark on the freshly painted wall. I received a gift card for my time in posting this honest review.

- Andrea S.

Don Marcotte Flooring LLC

Don Marcotte Flooring is great for any flooring needs. We have used them for over twenty years and they have installed hardwood, carpet, and tile flooring for us. All with meticulous professionalism and a fair price. Highly recommend!

- James B.

I couldn't be happier with the outcome! Fast, friendly, punctual, professional just to say a few things. Thanks again!

- James L.

We joke about it now. Like many retired couples our plan had been in place for decades. We would purchase our retirement home and live the American Dream for our remaining years. My wife would finally have her modern kitchen with new appliances, recessed lighting, granite countertops, large center island, etc. and I would have my man-cave with full size pool table, big screen TV, bar, fridge and lounge furniture. So, we purchased the home. It was perfect, everything we wanted with one exception----- no man-cave. However, it did have a 1,500 sq ft unfinished basement. We agreed before purchasing that I would be allowed to pursue a basement renovation to create my man-cave. And so I did. I did my research and settled on Owens-Corning as the material manufacturer I desired. Their state-of-the-art science based renovation products are simply the best available. Their products mitigate two major basement renovation dangers--------- moisture/humidity and mold. And their products are aesthetically pleasing and user friendly. Lux Renovations are partners with Owens-Corning. Lux does the work. Much like the Make-A-Wish foundation Lux are the dream makers. I scheduled a consult with Lux Design Representative, Gary. He arrived punctually with a carload of sample Owens-Corning products. After hearing me out concerning my dream man-cave Gary proceeded to showcase and explain each product used by Lux in a typical basement renovation. His in-depth knowledge of the function of each product was both refreshing and informative. After reviewing the products Gary asked for some "alone time" in the basement. He emerged 45 minutes later with several architectural sketches in hand. He gently revealed the price for a full scale 1,500 sq ft renovation. I glanced at my wife to see her reaction and immediately knew with no words exchanged that this proposal was out of the question. I sensed my dream becoming a nightmare. Gary intuitively saw my predicament and came to my rescue by explaining that in his opinion a typical man-cave did not require a 1,500 sq ft renovation. In fact, a perfectly acceptable man-cave accommodating everything I wanted could be accomplished within a 600 sq fr renovation. He showed us his proposal for just such a project. I looked at my wife and noticed a slight uptick in the corners of her mouth and an almost imperceptible nod of approval. Still no words spoken but I knew my dream was alive and well. We signed the paperwork and Gary bid us good day stating that a Lux Project Manager would be in touch. Dan was our Lux Project Manager. He called the next day, introduced himself, gave us all his contact information and informed us that he would be managing our renovation project from start to finish. He urged us to contact him directly should we have any questions. He told us that he would handle everything including pulling town permits, scheduling product deliveries, scheduling tradesmen in and out and performing random site visits. He also said the renovation would be complete within two weeks of the start date. My wife rolled her eyes heavenward when I told her that. My wife is a master of non-verbal communication. As it turned out Dan was a man of his word. Exactly two weeks after the start date my dream was a reality. I sat at my kitchen window as trucks arrived and departed, dropping off supplies in their wake. Likewise, workmen came and went------- framers, electricians, carpet installers, etc.. Town inspectors made a couple of visits and Dan himself showed up intermittently to check on progress. Just like Make-A-Wish, Lux Renovations made my dream come true.

- David M.

The projects went very well from beginning to end. The installation of the hardwood flooring went perfectly, the installer even asked me if there were any boards that I didn't like so he could install them in less visible places (like a closet), or if there were ones in particular that I liked a lot and wanted installed in the most visible spaces! The head carpenter was a delight to work with. He also does excellent finish carpentry work.The door trim work that he did was done to mimic a larger doorway opening that was already in place and the end result was spot on! As far as the arched doorways that were done in the hallway, that was another joint project between the head carpenter and myself, in that he asked me exactly what type of arch I wanted him to make, did I want a really high rounded arch, a wider not so tall arch or a rounded top and more squared off sides etc. He ended up drawing out the arch to my specifications on a thick piece of cardboard which upon my approval of the design, he used as a template to create the exact arch I was looking for!! They were always prompt, showing up when they said they are going to,and were always professional. One of the qualities I appreciated most was that they showed respect, and that they understood this is your home and always left the jobsite cleaned up at the end of every day. We are currently weeks away from starting our next project with this company.

- Jill H.

Don Marcotte Flooring LLC

Don was very personable very professional did a big job in a very timely and professional manner I would definitely recommend him to any of my friends who need any type of flooring done

- Scott L.

Don Marcotte Flooring LLC

Excellent work! Don actually carpeted some of our rooms over 20 years ago as well as tiled some rooms. We were very happy with the work he did then so we didn't hesitate to go with him again. He came on time and did a great job. His son and 2 others work with him and they were all very nice. The work was completed on time and we were very happy with the results.

- Debbie M.

Don Marcotte Flooring LLC

Don was punctual, had tons of information, but was not overwhelming. Offered his opinion and expertise, and completed the job early and the quality of work is exceptional. When we are ready to have other rooms in our house done, we will turn to Don.

- Jeff C.
Carpet Installers in Lebanon
Carpet Installers in Lebanon