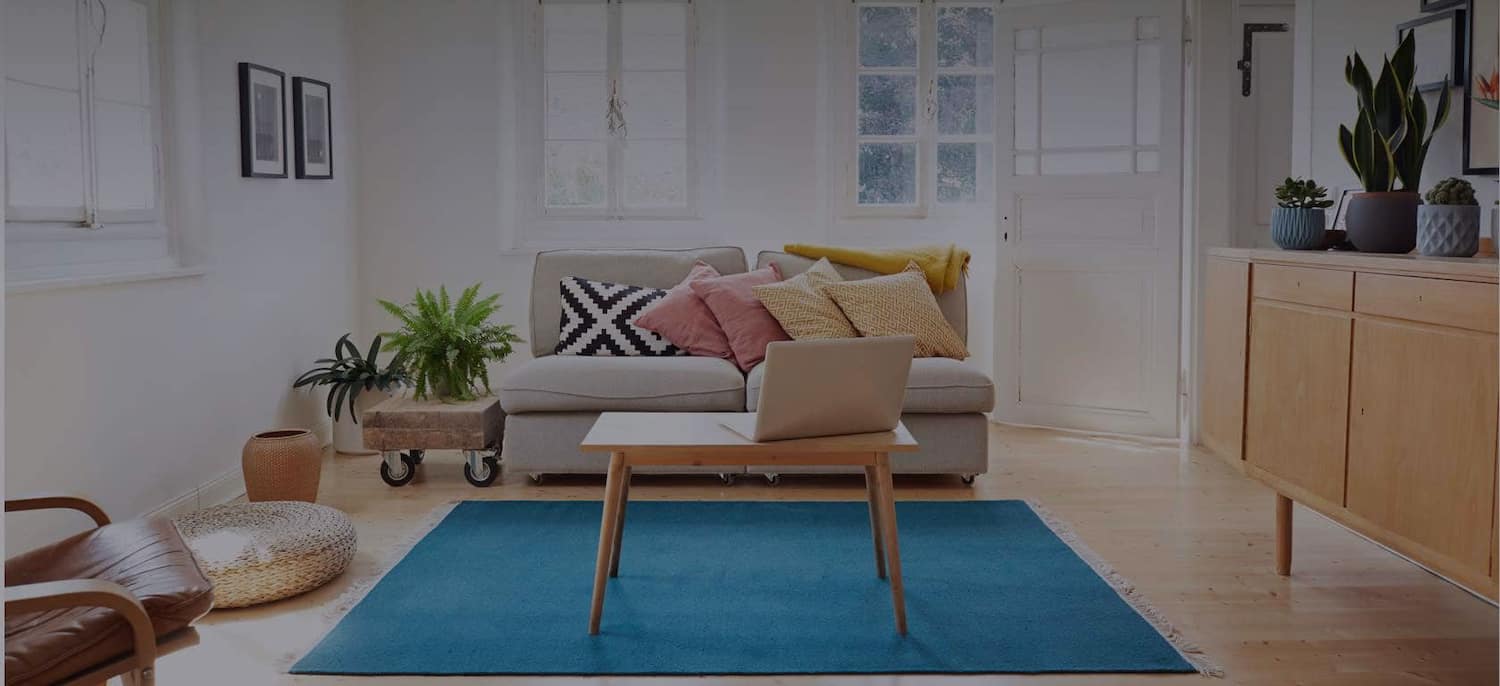 Get matched with top Deck Cleaning Services in Waimanalo, HI
There are 3 highly-rated local deck cleaning services.
Recent Deck Cleaning Reviews in Waimanalo
Rent-A-Pro Handyman Services LLC

Very highly recommend ... we will continue to use Rent-a-Pro Handyman for all future needs in our home!

- tracy h.

Greg arrived on time. His equipment is professional grade and his expertise was evident throughout the process. I made it clear ahead of time that I may want him to do more work as he progressed through my property and he was accommodating. In the end, he pressure washed the driveway, curb and walkway, the siding along the whole house, the deck, gutters, eaves and all patio furniture. He actually packed up to leave but happily unpacked and started over to do more after I requested he do the fence as well. Renting a pressure washer myself would have been a disaster compared to how efficiently and effectively he completed the job. The entire house is cobweb free, dirt free, moss free and looks great.

- MICHAEL T.

Mel is a true professional. Courtesy, knowledgeable, a real problem solver. Also very reasonable cost wise. After using many handymen over the past few years, just want to say that THIS GUY IS GREAT. You won't be disappointed.

- beverly m.

We have a 2000 sq ft deck and some of the support beams and bolts were rusted making it dangerous. They did a killer job! They quoted me between 1500 and 3000. Then, they said it was looking like 2200, THEN THEY SAID IT TOOK LESS THAN THEY THOUGHT AND CHARGED ME JUST 1500! Not only did they do a great job but they were overly fair! Ask for Skip/Even, Father/Son. HIGHLY RECOMMENDED!

- Walter C.

Mel is simply the most patient and excellent handyman one could ask for. The first job : we had 2 ceiling fans installed by another handyman, and he had done an incorrect job on the wiring. The remote switches did not work. The fans only worked with a light switch. Mel patiently undid all the wiring and rewired both fans and re-set the remotes. We bought a third fan, which Mel installed perfectly. Mel replaced electrical outlets and electrical fixtures. Mel replaced 2 pocket doors, which had warped, with new ones that now track easily. Our carport needed painting, so Mel suggested spraying - he sealed it all with clear plastic, and applied a gorgeous, uniform thick layer of paint. Just beautiful!! He removed an old rotten post supporting our front gate, replaced it and then repaired & painted the gate and posts. He removed and replaced numerous heavy beams supporting the deck, removed and replaced rotten 2X4's and 1X6's, filled with bondo and concrete areas that could not be easily replaced, and refinished the entire deck. Mel worked for many weeks. He works by the hour for a very fair rate. The cost noted above was the average for each week.

- richard S.

So far, so good! We have many little projects remaining so the story has not all been told. We'll give updates as we proceed.

- Sophia M.

Morow's Masonry Restoration

Rick Morow promised this porch restoration would outlive us both and Provia offered a lifetime warranty. We paid a hefty sum $6300 to Morow for the work. Since the stones keep falling off, I had the manufacturer come out and assess the workmanship. Provia's assessment was the mortar had not been mixed properly. (Rick had sent his son, Cole to be a helper to Ed and Vince so Cole was the one who mixed the mortar.) The stones had not been butter backed and the dirt had not been cleaned from the surface when they were placed. The concrete slab block had not been sealed so there is evidence of water leakage from the block (efflorescence). From the pictures attached there are now 24 (two dozen) stones that have fallen off. Rick Marrow ended up terminating Ed. A reputable German builder built this small plan in the 60s' ; our home was somewhat customized and well built for his son.. Rick Morow agreed to replace the buff colored bark fade brick walls in kind and restore our North facing porch , which was crumbling from Pittsburgh weathering. He won the bid in May 2013 over two other contractors because he assured me he would send experienced bricklayers, which he did. Furthermore he was confident that he could find matching brick which he did not. In response to warrantying the restoration, Rick assured me the restoration would outlast both of us. We scheduled the job for July 8 and his estimated start to finish time was one week. He was not the low bidder, but did offer a 10% senior discount and agreed to accept a payment plan. Being on a fixed income we did not have access to that sum upon completion of the job. I would call Ed and Vince his and quot;A Team. They were experienced and competent, worked well together, were pleasant,,not intrusive.In June I did call to reconfirm the start work date with Lori. Work started on July 8 as promised. by demolishing the crumbling porch. The next two days there were thunderstorms so I wasn't surprised the crew did not show . They returned on July 11 and 12 with a helper, Rick's son Cole. Rick then showed up with non-matching brick tor my approval, which he did not get. Why demolition was started before he had the matching brick is unconscionable! The solution we finally agreed upon was stone facade, Heritage Stone Drystack from ProVia products.com. Rick asserted that this was more costly material but he would install it at our contracted price. Ed and Vince resumed work July 15,16,17 and endured a heat wave. They were no shows without notification on July 18.19 (called to a higher priority job). Crew finished up on July 22 when Rick and I reconfirmed our payment arrangement..Ed and Vince came back on July 23 to clean-up. Overall we are pleased with the rustic look of our restored porch and did adhere to the payment agreement. Upon completion , I asked but Rick has not provided the lifetime warranty on the product in writing . There are aesthetic issues that need to be addressed which I noticed during my final inspection. Good business practice requires customer acceptance of contractors work upon completion . Rick Morow needs to follow-up with us, as the owner-closer. Rick Morrow acknowledged my mid October voice mail by sending Vince and Ed back on October 17 to see and hear my concerns/issues first hand. I provided them with a written punch list to give to Rick. They assured me he would respond and they would return to finish. Vince returned on November 19 and replaced the stones facade that were missing. He left a written warranty from the Heritage Stone carton in our mailbox. Rick asserted the concrete stoop steps were not level when he removed them and redoing them was not included in our contract.. However the steps were obviously placed back slanted down from right to left which negatively impacts the overall restoration of the porch's curb appeal and may pose a safety issue during inclement weather. We regret not documenting the scope of work with before and after photographs to clarify our contractual disagreement.

- JAMES B.

added 1700 sq feet to the front of my house and 2400 sq ft to the back of my house. This guy performed the drywall, interior finish and painting, and exterior chaulking and painting.the services that was performed were very very poor. most of the drywall was installation by a seperate contractor and was pretty good, BUT, the joints was performed by derek stone and or mudding was so bad that you can clearly see how uneven it is even after he tried and tried to spray a texture to cover it up. The interior and exterior paint was watered down, (i have pictures) and so uneven and it had to be painted three times and still is it does not have an even coat of paint on the walls, I was promissed/in my contract and paid for priming and two coats of paint. In some of the rooms he added a darker color to the primer and called it a miss tint, (misstent on white primer). This was verified by the carpenters that worked on the framing. They all seen the name on the paint cans and the paint left inside of the empty cans and the primer bucket and sprayer. Many of the rooms are still primed and has not been painted yet. My utility room was not completed with the drywall spray texture, primer or paint. (I have pictures). most if not all of my windows have been sprayed over inside and out with paint and texture.I had a window tinting company come over to tint the windows and they refussed to clean the windows because of so much over spray. The exterior paint to my house was so bad. Again, In my contract it was stated that the exterior would be painted with primer and two coats of paint. Well guess what in only a few places it has been painted with two coats of paint, and over 60% of the house has only one coat of paint on it and this is not just in a few small missed areas. This is so bad you can see it from the street. The primer and many bare wood spots show out. You can even see the many places that was chaulked and not painted over. The trim on my house is still only primer and not all of the chaulking is completed.There are so many places that have not even been covered with paint yet. My back 2nd story deck is badly painted and some kind of oil dripping on it and not even painted completly. (Yes I have pictures). This guy went as far as to dump his paint into the bushes and in the front corner of my driveway and even stained part of it with an oil based paint and never even cleaned it up. Many places around the yard he dumped texture mix and paint so that he would not have to clean it up. (again, yes I have pictures) This guy took over three months to do the work on my house and then one day after the general contractor completed building this so called painter stated that he would be working for another two weeks to finish every thing up. BUT, after four days he just stopped coming over never called, left all his trash and unfinished work, paint, rollers, draps, and tarps on the roof, 2nd floor, in the yard, and pilled up in the front driveway. (Again, I have many pictures of all of this, 230 pictures for anyone to see) do not just take my word, I have the pictures and two other painters statements ( for court) that is a testement as to why you should not hire this guy. This guy would show up for ony a few hours at any given day. I had to threaten to fire him several times to get him to finish things, and even not pay for the on going work. Many times he would disapear for days and not call or inform the general contractor.Its not like I just turned this guy derek stone loose. We taljed all the time and all the time he promised to clean things up and complete the painting and promised so many things and did not complete anything to the house. This is way I would not refer this guy derek stone to even paint a dog house. He will tell you anything to make you think that he is doing you the best job and when he is close to finishing he will tell you that he needs more money to complete the job and when you pay him and it doesn't have to be the ballance of the contract. If it is close then he is gone and you have to find someone else to finish it up. And no one will finish is so called painting. They want to do the whole thing over are not be responsible for any of the work. I have tried to call dereck stone several times and he does not return my phone calls and he has not been back in over a month. I know that there are two sides to every story, but I have the pictures over 230 pictures to share with anyone wanting to see this guys work. I even have a copy for the small claims court. I will write more later after the court hearing.

- eddie H.
Deck Cleaners in Waimanalo
Explore Our Solution Center for Helpful Deck Cleaner Articles
Deck Cleaning Services in Waimanalo