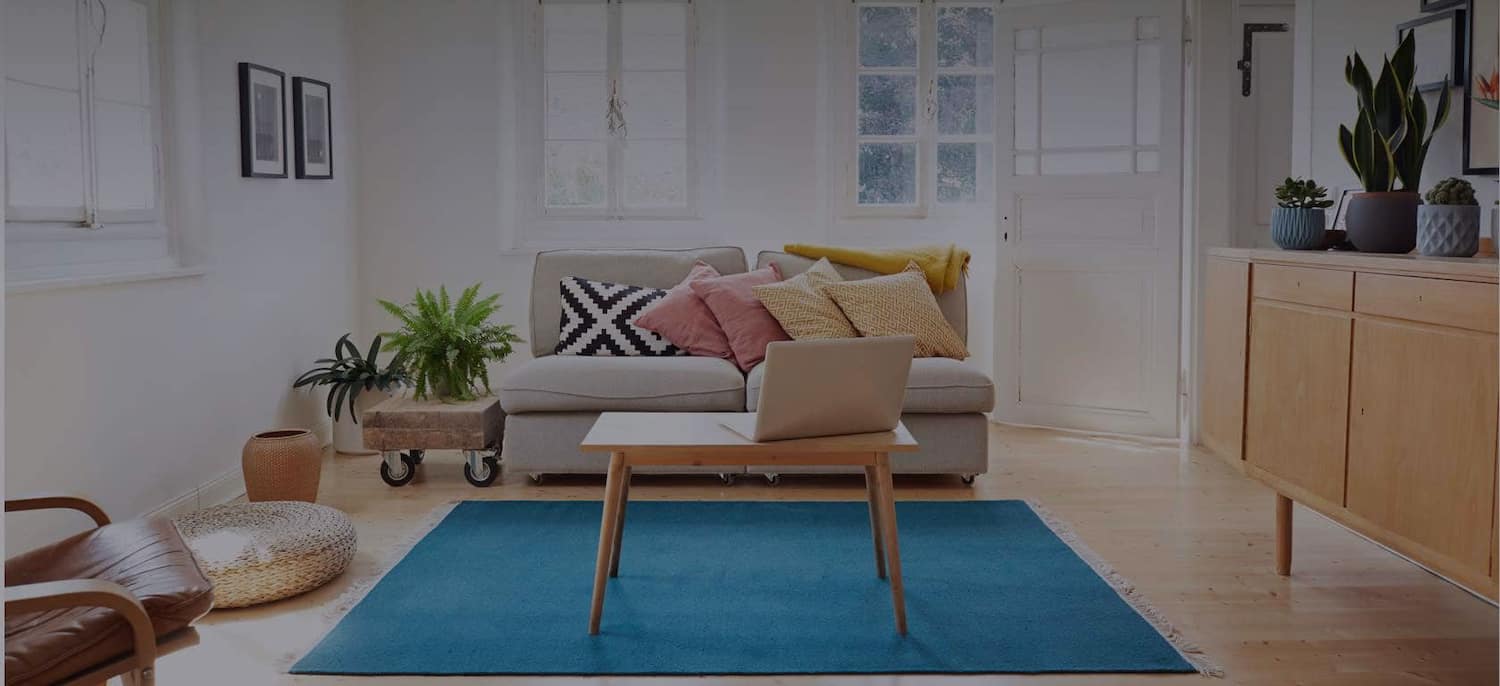 Get matched with top Home Builders in Chiefland, FL
There are 6 highly-rated local home builders.
Recent Home Builder Reviews in Chiefland
Adventure Construction Contractors, LLC

They gave me excellent service and repaired my house to perfection. I highly recommend their company!

- Maribel F.

Blue Ribbon Homebuilders inc

Horrible, worst contractor ever. Did not perform to the terms of his very own contract. Did not show up when he said he would. Did not pick up permit or file a notice of commencement prior to bring subcontractors to the site, Always blamed someone else for his issues and mishaps. Began substituting less quality materials other then what he promised on our selection sheet. Took more money from our escrow then outlined in our draw schedule. Did not return phone calls or request for meetings. Did not show us the final building plans prior to submittal to building department. The plans were wrong. After one year all we have is a pile of fill dirt and he has $180,000.00 of our money that is not his and he did not earn and won't refund it. This is true and accurate and what has happened to me. Please beware and learn from my mistake.

- steve s.

Jim Rutherford Construction & Remodeling LLC

We bought our house in June of 2012. Great canal location, solid house, but had been neglected and needed a lot of work. Needed major concrete spalling repairs, doors and windows, kitchen and bath work, porch screens and ceiling. Because we live 1700 miles away it was a long distance project. We met with Jim after the closing in June, along with other contractors. After checking reference and meeting in person with him we selected him to handle the project. We are very happy we did. Him and his crew have been great to work with and everything was completed when promised. His men are a pleasure to be around. Very polite, very good at what they do and neat and clean. We have used Jim as resource for recommendations on other tradesman for work that his crew doesn't do. Would highly recommend him for your remodeling work and a new house. He has a very good reputation in the Lower Keys and has a good working relationship with the building inspectors, which is very important. A major long distance project like ours can work if you have good people you can trust. Be careful, there are a lot of pirates in the Keys, but there is also a lot of good people. Luckily we got hooked up with the good ones. Thanks to JIm, his crew, and the people he recommended. Please feel free to contact me if you have any questions.

- David S.

I highly recommend Ruff roofers. The job went smoothly. They left my yard clean and neat and the roof looks great.

- Jennifer E.

The company was excellent in reinstalling new impact windows into my house. They took care of every issue and were fair and kind. Their employees were good and I definitely would use them again. They installed alot of windows and repaired outside walls and removed old hurricane shutters with no problems. They are goo.

- HARVEY D.

The GC assigned to the project was Kevin Roden and at every turn he was fantastic. I found them to be very honest and quick to correct subcontractor mistakes without adding to the cost of the project. The build was managed exceedingly well and communication with the contractor was flawless. It was a fantastic experience and I would highly recommend this company for large or small construction projects.

- Mark A.

Currently building. After researching and dealing with 3 other builders Art & D where a God send. Very honest and hard working men. We are also having them build a garage and very large work shop. Thank goodness for Angie's List. We will summit photos when jobs are complete. Home is being built in Pamona Park Fl area. Don't waste 6 months time dealing with scammers trust me call them first. They rated #1 on Angie's List. I will always use Angie's list from now on.

- diana k.

Don Reed Construction Inc

Wonderful! Doug, Don's roofing supervisor, came to my house within a day after I called. During the visit I asked him a variety of questions about my attic space, roofing insulation, condition of my current roof, and concerns about water spots on the ceiling of my front porch as well as a question about my home addition. He answered all of my questions as well as some about the addition they put in. The answers really put my mind at ease and he did not try to push me to fix anything on the old roof or in the attic. I would say that Don and his employees are very honest, open, and straight forward. He is my preferred go to for roofing and home questions. He continues to address any concerns years after he completes the work. I highly recommend him.

- Charles B.

OGLES CONSTRUCTION & ROOFING

Hired Mr. Ogles on Wednesday 5-2-2012 and ordered the color we wanted. His crew began work the next morning and had the job completed by Friday afternoon. I am very very pleased with the service and quality of work. I would recommend this company to anyone wanting a great job at a reasonable price.

- John D.

Big Fish has been working with us on te new home plans. They are knownable and have worked with us on all the steps.

- Joel C.
House Builders in Chiefland
Business Description:

Dream Builders USA serves our customers with professional, effective roofing and contracting services. Owner, Kim Derks, is a 2nd generation roofer that can satisfy any of your roofing or home improvement needs. In additions to roofs, we offer remodeling, additions and will even build you a New Homes. State Certified BUILDING CONTRACTOR - Serving The State of Florida Since 1999. We offer New Construction and Existing Repairs. We offer Roof Certification Services. We offer services to Commer...

Recent Review:

We are building a home on stilts in Otter Creek and had hired a contractor whos work was less then satisfactory, we then found ourselves in need of someone to step in and complete our home. Kim and Dream Builders USA team saved our entire project. Kim and his team exemplify professionalism and punctuality. We have been kept up to the minute on the details of the project and every question is answered immediately.

Reviewed by dew drop b.

Business Description:

Full service cabinetry shop with cabinetry to meet every budget. Services include design, cabinetry, countertops, hardware, closet systems, entertainment centers. Additional email - kendra@scicabinets.com.

Recent Review:

Statewide did both bathrooms complete. The project had several difficult problems but the work was very well done. On time. Within the budget. Excellent craftsmanship. FAR exceeded expectations.

Reviewed by John W.

Business Description:

We do not manufacture windows or doors for homes nor do we use Insulated glass. Strafford Window Mfg. manufacturers custom wood windows for barns, sheds, stables, pool houses, cabin, porches and interior applications in the home. Our windows are made of all wood and single strength glass. Call for pricing on Tempered glass. Strafford Window MFG. manufactures Sashes, Transoms, Single Hung Window Units, Hopper Window Units, Fixed Window Units and Screens.

Recent Review:

These windows are solid, well built and look great. I will be ordering more for my house.

Reviewed by Don P.

Business Description:

"Quality Work By People Who Care" Remodeling, Framing, Drywall, Painting and more..... We Work Third Shift! Residential / Commercial. Licensed and Insured. 24 hours service. Free estimates provided (verbal)

Recent Review:

Dwight from Cornerstone Construction is the REAL deal! I am probably one of the pickiest people when it comes to contractors. I have never liked a single one, but Dwight is absolutely wonderful. They have remodeled our entire kitchen (removed our whole old kitchen and replaced it with a brand new kitchen including appliances, exhaust, backsplash, etc) - it looks perfect, which I NEVER say. I have no conflict of interest....I am tired of contractors who don't do a good job so when I found Dwight, I was ecstatic. I have used his company for the build out of my medical office and always refer our friends and family to him.

Reviewed by Seems P.

Business Description:

We will perform any type of residential construction, repair & remodeling services in the lower Florida Keys.

Recent Review:

2020 has passed and we couldn't be happier with our completed first floor project, thanks to Jim Rutherford Construction. Jim was willing to tackle what other local well known contractors were either unwilling to consider or bid so high as to be unaffordable. Our project proved to be a technical challenge from the onset, raise the ground floor by almost a foot of concrete, completely rebuild the first floor by installing 3 impact French doors, 3 impact doors and 4 impact windows, cut off support an internal staircase including modifying framing around a dumbwaiter, reframe and replace every exterior wall from 4' down. Plus an added surprise rebuilding and repairing 45' of a heavily spalled concrete tie-beam in less than a week. We're still amazed at how quickly and confidently Jim set about taking on the project, he seemed to have it figured out before we even committed to getting started. He knew just right carpenters and subs to assign the work to. Once they began, they never stopped till the project was completed. Workmanship was outstanding, inspections were a breeze. I commend Jim and his crew for the quality of work and attention to detail, no shortcuts taken, stainless hardware/fasteners throughout and only pressure treated lumber. Add them all up and we have a completely new remodeled permitted downstairs ready to withstand the elements. It is without hesitation we'd recommend Jim Rutherford Construction for any project or home construction. Professional, polite and a pleasure to do business with.

Reviewed by stuart m.

Business Description:

Affinity Building Systems is a leading manufacturer of high-performance modular structures for single-family or multi-family residences, hospitality, and commercial structures such as offices, hotels, apartments, etc. Our modular buildings are built to the same building codes as traditional site-built construction. Affinity Building Systems is based in Lakeland, Georgia and provides modular buildings to independent, authorized builders throughout the Southeast. (Florida, Georgia, Alabama, Mis...

Recent Review:

It went wonderfully! Going with modular construction saved me so much time. My builder's pricing was very competitive with other local contractors but Affinity quality is unmatched!

Reviewed by Dusty N.

Business Description:

From Initial Design to Completed Project and all steps in between, MHS is structured to attend to every aspect of your Building or Remodeling project.

Recent Review:

If you want your job done at all, find a different company. Between March 1 and April 30, 2019, we provided more than $25,000 to MHS per their schedule for our garage-to-living conversion. We acted in good faith, choosing to believe they would uphold their end of the agreement. I mean, that's what good people do and why contracts exist. As of today, we have had our home left open and unsecured for more than 40 days with no schedule for work to be continued or performed. They ignore our phone calls, texts, and emails. They ignore the phone calls, texts, and emails from subcontractors. Their websites are down. Subcontractors have notified us that MHS has not paid them for the work they've performed. At this point in time, we've come to two possible conclusions: they've spent our money on other projects and now have no way to pay for ours, or they're intentionally delaying our project. This is not a comprehensive narrative of the issues we are facing with this company, just the gist.

Reviewed by Ashley A.

Business Description:

C.W. Strickland Inc made its start out of Chiefland Florida in 1992. The company has worked throughout the south eastern United States fulfilling contracts since. Most traveling is done in the state of Florida but local work is preferable including but not limited to Levy, Dixie, Alachua, Marion, and Gilchrist county. C.W. Strickland believes no job is too large as well as no job is too small. We've worked for D.O.C. and your Grandma. This company has the tools to do any job we accept efficie...

Recent Review:

OK, but they used inferior non-lifetime screws. Now, 7 years later, nearly all the firing strips are starting to rot out and roof leakage is beginning. The screws used did not create a good seal and water was allowed to get through the holes in the sheet metal into the furing strips (which are used to stand the metal off the shingle roof. So now I am having to pays nearly the cost of the original roof to fix all this and have proper screws put in. Original 5 year warranty expired. See picutes. Also note, did not even bother to cover roof vent, attic open to bugs, etc.

Reviewed by Jesse S.

Business Description:

Dreyer's has been helping homeowners in Florida since 1979. We are trusted by many local insurance agents to help their clients after they have experienced property damage. We also have 36 years of experience cleaning Fine Rug, Carpet and Tile flooring.

Recent Review:

Horrible Customer Service! As DKI cleaned our ceramic tile, it buckled or "tented." DKI has refused to give us their insurance information to file a claim, despite being Florida law and after a letter from our attorney stating so! The company rep has been rude, denies any responsibility and owner refuses to speak with us. DKI said it was from faulty installation but it was installed 26 years ago! We hired a tile expert who said it cannot be repaired. We must have all tile replaced for thousands of dollars! We understand things can happen but the worst thing about this situation is DKI's total lack of concern or compliance with the law.

Reviewed by Pam S.

Business Description:

NVR, Inc. operates in two business segments: homebuilding and mortgage banking. The homebuilding unit sells and constructs homes under the Ryan Homes, NVHomes, Fox Ridge Homes and Heartland Homes. As a corporate entity, NVR, Inc. provides various support functions for each of its sub-entities. These include sales and marketing support, vital human resource specialists, and an advanced information technology department, which provide a network of resources utilized by NVR, Inc. holdings.

Recent Review:

The customer service is poor, and they lack follow through. Our garage door does not work properly and sounds like it's going to fall. In every inch of the sod, the grass is dead. I wish we had chosen a different builder.

Reviewed by Christian R.
Explore Our Solution Center for Helpful Home Builder Articles
Home Builders in Chiefland