Compare quotes from top stucco contractors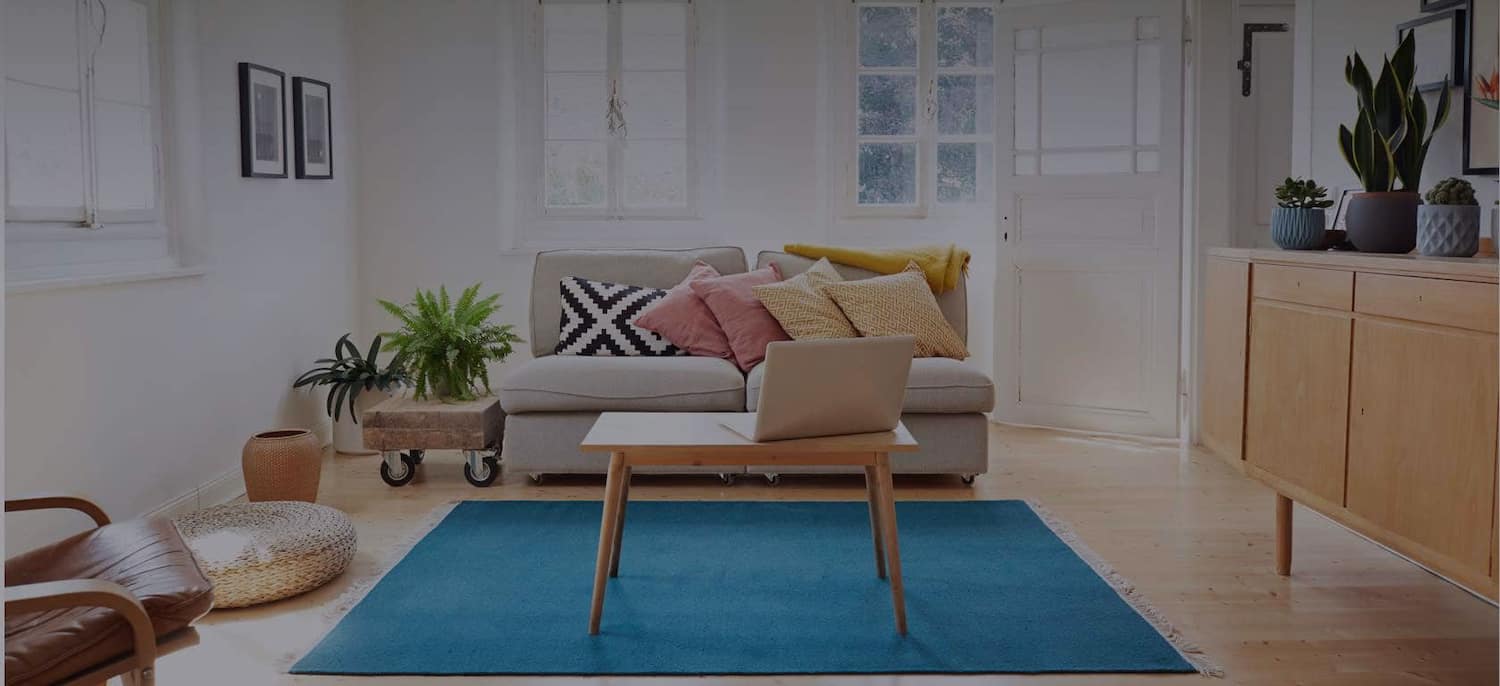 Get matched with top stucco contractors in San Mateo, CA
There are 59 highly-rated local stucco contractors.
Matching on Angi
Share some details about your home project.
Within moments, match with highly-rated local Pros.
Compare quotes and choose the best Pro for the job.
Recent Stucco Reviews in San Mateo
SOD Home Group completed a major remodel and home addition project for us. We interviewed a few other contractors, but SOD stood out because of their fair pricing, confidence and professionalism. We interviewed two other home owners who had used SOD in the past and they had great things to say

about Oren and his group. They transformed our ageing 1600 sq.ft. home into an amazing 2900 sq. ft. that is absolutely breathtaking. Since this was our dream home being built, we were very involved in selecting materials for the project and the SOD team was very accommodating. They also worked well with other contractors like HVAC, fire sprinkler and sidewalk. They executed the job to perfection while coordinating with the city for inspections. They did a great job with everything from the laying of the new foundation, framing, electrical, plumbing. The best part was that they did an excellent job of finishing including flooring, painting, etc. They were very responsive to fixing minor touch-ups even after we had moved in. I would whole heartedly recommend SOD

Excellent job overall from all trades, including tile, electrical, plumbing, and general carpentry. Workers were professional, helpful and cleaned up work areas daily. Also, good communications on project management, minimizing days with no work.

Future Vision Remodeling is one of the most professional companies I have dealt with. Not only are the project managers punctual and knowledgeable, their office staff are diligent and handle any problem to the best of their ability. I would highly recommend hiring them for any project.

Creative Innovation Developers Inc.

Shlomi and his team delivered high quality work on time and within the budget on each project. I hope to work with them again.

I highly recommend Oren SOD Home Group! He is very knowledgeable, answered all my questions (and more) , very professional, and responsive. Oren spent over 5 hours during our first meeting showing me all the possibilities that can be done to my house (kitchen, bathrooms, livingroom, dinning room

and all the rest of the house), if you know little about all the little details about remodeling your home (like I do), Oren will definitely explain it to you in terms that you will completely understand and turns your ideas into this beautiful 3D design. Oren also had awesome ideas and recommendations on how to attain your dream home. He knows house histories, and why houses were built in a certain way! He is unlike any other contractor that will just throw out random price of how much the renovation could cost you without showing you hard proof. I am a visual learner, so when he made this amazing 3D design using the exact measurement of my house, he by far blown my mind with his experience and knowledge. It even gave me a chance to actually change few things that did not quite look right with kitchen. He will make sure you will enjoy and have fun designing your home. Bar, you are the best

We highly recommend SOD Home Group for any large construction project. After finishing my excellent research about them, we hired them to make some significantly large repairs to our home. Oren was very up front about what needed to be done, and he listened to our concerns and ideas of what we need

and want and then came up with a super detailed plan of what needed to be done. We found Oren as a very honest, professional, easy to work with person, competent, and extremely knowledgeable about his trades. Oren was present and working with his teams almost all the time they were present. Oren always answered his phone right away whenever we had questions (and believe us we had so many questions and comments). Our repairs and construction job required expertise in many aspects of construction at our home. From framing, waterproofing, stucco, structural repairs, tile work, drywall painting etc. all of which got done in a great and timely manner. We do a lot of our own repairs , and have had many contractors doing projects too, but we found SOD Home Group to be by far the best construction company we have ever seen or worked with. Their prices are fair, their work is excellent, on time, clean and the quality is fantastic. Oren is knowledgeable about whatever he is working on and always kept me updated on whatever aspect of the job he was working on. A wonderful person to work with. If you want a job completed with no stress and the assurance you are getting it done right, then we feel strongly that SOD Home Group is the one to call

We had such a positive experience with SOD Home Group, especially in working with Oren that we feel the need to write a review in case if someone else out there is searching for the same type of work on their home or even just a good construction company/contractor to work with. Prior to SOD Home

Group, we worked with another contractor who not only didn't deliver but took off with our money. We then contacted other contractors hoping they can do the job or recommend someone who is reliable to do the work, but it turns out they can only perform smaller projects. We decided to just give up on our vision of having a complete remodeling project of our home all together since it was too difficult to find someone who could take on the job and be trustworthy. But every time we looked at the wall it bothered us, I know first world problems, so we gave it one last shot. We sent a request out to multiple construction companies and SOD Home Group was one of the few who responded. When Oren came for the initial consultation, he was very well prepared, knowledgeable and provided us with a lot of details on what was involved (permits, inspections, cost, etc) so we knew we would move forward with SOD Home Group because of him. Long story short, we couldn't be happier to have worked with him. He was very proactive and transparent throughout the entire process, updating us on timelines and of any delays. The best part of all is that any concerns we had or imperfection that we pointed out, he happily addressed them and got them corrected until we were happy with the results. Overall, the experience was impressive and we couldn't be happier. For any future projects on home, SOD Home Group would definitely be our go to. Thanks SOD Home Group and Oren! I hope that my review can help another homeowner with their project

All the amazing reviews about SOD Home Group were spot on! He and his crew were AWESOME! The work is superb. They did it in the time Oren promised and with attention to detail. He rolled with some changes and we couldn't be happier. Oren was there every day to make sure all was going well, and he

responded quickly to any text or question I had.Another thing I like about working with SOD Home Group was that everything was in writing. There were no surprises, and he did everything (actually more) that was agreed upon.We had SOD Home Group rebuild our entire home including the kitchen, bedrooms, bathrooms, entry, garage and more…. Besides that, he added a set of stairs with 2 landings down the side of our hillside home. Part of the work was to remove the popcorn ceilings & re-plastering, removal of drop ceiling lights and install new lights instead. Removal of carpet and new flooring and molding installed, replaced old vanity with a new one. Everything looks so gorgeous, I couldn't be happier.Oren's prices may be higher than other contractors, but he is worth it for so many reasons. Mainly; I didn't feel like I had to oversee every detail. Second, peace of mind- to know that the work is done right and will last.Our new home came out much better than we imagined and we are highly recommend Sod Home Group to all. Thanks Oren

A+ Painting did an A+ job! I couldn't be happier. They chose quality products suited to the job, prepped thoroughly and painted meticulously. They also cleaned up the worksite daily -- no mess! George (owner of A+) is experienced, knowledgeable, dependable, conscientious and detail-oriented. George

goes the extra mile to ensure the job is done right. He's also easy to work with. He was on the job daily at my home, working alongside a crew member. They even tackled painting/restoring a metal patio cover that had deteriorated over the years. It now looks fabulous! I would definitely hire A+ Painting again. George is now my "go to" painter. Thanks for the excellent work, George

I can't say enough great things about A+ Painting!!! I found George and his assistant, Jairo, through Angi's list. George and Jairo did an amazing job painting the exterior of my home. I got estimates from 2 other companies and George was the most reasonable and I was very impressed by George's

honesty and professionalism. Once I hired him he advised me on the best quality of paint I should use on my home for durability and longevity. George and Jairo were very punctual every day and worked at least 8-9 hours each day they were here. They were so flexible and accommodating on whatever work I needed. George did several extra things without charging me extra. They were very meticulous and detailed which I appreciated because I'm extremely particular on small details being done satisfactorily. They cleaned up at the end of each day and kept my yard very clean and orderly. I referred George to my neighbor who hired him to also do his home. He was extremely happy with George too. I'm very happy with the results on my home and my house looks incredible. I highly recommend A+ Painting and would hire George and Jairo for any future paint jobs, whether it's interior or exterior. I'm so happy that I found George on Angi's list. He'll always be my go to painter! Thanks George and Jairo!! 👏 . Ellie Rodrigue
Stucco Contractors in San Mateo
Business Description:

Call now for our Angie's List only offers. Everyone wants to improve the look of their home and its energy efficiency. While many California residents share these goals, they don't know where to begin to make

these goals a reality. Are you looking for a window installation and exterior coating contractor company that is fair, honest and hard-working? What about technicians who are always on time, stand by their word, and have won the Super Service Award in all of these categories, Approved Co..

Recent Review:

They did a wonderful Job! The siding on the house looks great! The staff at Approved were very responsive and their workers who installed the siding were courteous and respectful of our property. They worked

hard & Finished the job ahead of schedule

Odette V.

Business Description:

If you are looking for your average painting company you have reached the wrong profile. If you are looking for a group that is willing to go the extra mile, insure, and secure your total satisfaction then you

have reached the right profile. We are MP Extreme Works and we would be honored to be trusted with your next project. We value and treat all customers and projects the same, no project too small, no project too big, we do it all. Call us today for your FREE ESTIMATE! Thank you for visit..

Recent Review:

I got my living room and dining room and hallway painted. We had plenty of doors and also baseboards too. MP Extreme is super professional and does amazing work. Always on time with great communication and

just all around a great company with great people. You will not be disappointed and the rate is very competitive. I will definitely hire them again

Frances G.

Business Description:

Our mission is to be a provider that brings back the personal touch with our customers. We will build a relationship that will last a lifetime after you see our quality work. As a locally owned and operated

business we feel invested in our clients and constantly strive for customer satisfaction. We won't leave until the job is done right! Call or click to schedule an estimate today

Recent Review:

Roque and his family did quality work for me. Not only did he paint my kitchen and master bedroom, he did a paving job for me in my backyard. Both jobs turned out great and I would highly recommend him and his

team

Chuck L.

Business Description:

If you are looking for a high quality stucco contractor, look no further than our Unique Plastering Team. We are a family owned business that started in the early 1990s. Our primary focus has been on quality,

service and customer Satisfaction

Recent Review:

Manual worked with me to get the stucco trimmed back for my paving job. Then he redid the stucco and put a brown coat on. That itself looked much better than the old stucco. Then came shelter in place and he

couldn't get the final coating for about a month and a half. At the very end of May he got the coating and finished the job. (The job started the middle of December.) He and his crew are hard workers and pay attention to detail. I would not hesitate to hire them again. The house looks great

Carl B.

Business Description:

We have the experience and dedication to bring your dreams to reality! We guarantee your satisfaction, and we won't leave until the job is done right. Call or click to schedule a free estimate today!

Recent Review:

After comparing quotes from several companies, we hired Byron's team for our house exterior painting and we are very happy with this decision. Not only was his price estimate very reasonable, Byron also

impressed us with his knowledge and friendliness. Byron was very easy to talk to and a joy to work with. He was always available and he was very accommodating even when we tried to change the paint color in the middle of the project! The painters were professional, hardworking and very friendly. They finished the paint job on time and with high quality. I would highly recommend Cabrera's painting to anyone.

Rocky M.

Business Description:

Duralast Painting offers Quality Interior and Exterior Painting Services From a Small Business You Can Trust. Start With a Free Quote Today. EPA Lead Certified. Free In-Home Consultation. Your satisfaction is

our priority

Recent Review:

It was very good. It was excellent. They showed up on time. They saved us time and money by coming over. We were really glad to have them. They knew what they were doing. They were knowledgeable. The price was

$40 per hour

Doris D.

Business Description:

Servicing Northern California for over 25 years. We do it all from stucco to plastering. Visit www.onestopplastering.com or call at 415-464-9400.

Recent Review:

One stop Plastering went above and beyond the call of duty. They came with a large crew and they were able to full protect the home and did an incredible job blending the new and the old stucco. I would highly

recommend them

Brett W.

Business Description:

With experience dating back to 2005, we have been specializing in handyman services and home repairs of all kinds, interior and exterior painting, stucco, plastering, remodeling, and more! Residential and

commercial. We guarantee your satisfaction and we won't leave until the job is done right. We pride ourselves on the quality work we provide, while delivering great customer service! Check out our services offered and call or click to schedule a free estimate today!

Recent Review:

It was very good and I am very happy with the job that he did. He is very positive, he knew what he was doing, he knew what I wanted and he is very nice. He wore mask inside my house and I don't have any

complaints with him

Wendy C.

Business Description:

ECS Design, Inc. is an insured and California-licensed General Contractor and HVAC Company. We provide Design/Build Solutions for Commercial and Residential applications. ECS Design is a Participating

Contractor in the Energy Upgrade California program -- an initiative in the State of California -- to collaborate with PG&E for the Energy Rebate Programs. ECS Design also partners with Architects, Engineers and independent building designers with an extensive networks capabilities

Recent Review:

Vorn serviced my new mini spilt AC not cooling- he was really friendly and helpful, sorted the AC problem out quickly and efficiently. He was very professional identified the freon leak, water pipe issue and

fixed the multiple AC issues. A great service, great repairman, polite, wore masks, left area clean. I was very satisfied with the repair to my AC. I highly recommend his repair service. I will definitely be using this company again

Mary T.

Business Description:

Innovation Painting Plus has always operated under strong values aimed at exceeding client needs. Our communication channels are always open—our relationship with our clients begins on the first day of

contact, and only ends once they're fully satisfied with our work. When you hire our services, you can count on us for the results you want and need. Get in touch today, and discover the advantage of working with Innovation Painting Plus

Recent Review:

Daniel at Innovation has done a couple of exterior house paintings for me, and a terrific job each time, at a decent price. He has good suggestions for the best treatment, supervises his team closely, and the

job is thorough and clean. Highly recommend

Charles C.
Deals in
San Mateo

for Stucco
Explore our Solution Center for helpful stucco contractor articles
Question by mneal: What is the price to re-stucco exterior of a house1800 sq. ft. in Los Angeles?

Starting children out with fun garden-based activities can spawn a lifelong appreciation for nature and home landscaping. They could also make some good money.

Stucco siding provides a durable exterior that adds value to your home. Many choose stucco because it's easy to maintain, but what do you do if it's damaged?
stucco contractors in
San Mateo
Companies below are listed in alphabetical order.
To view top rated service providers along with reviews & ratings, join Angi now!