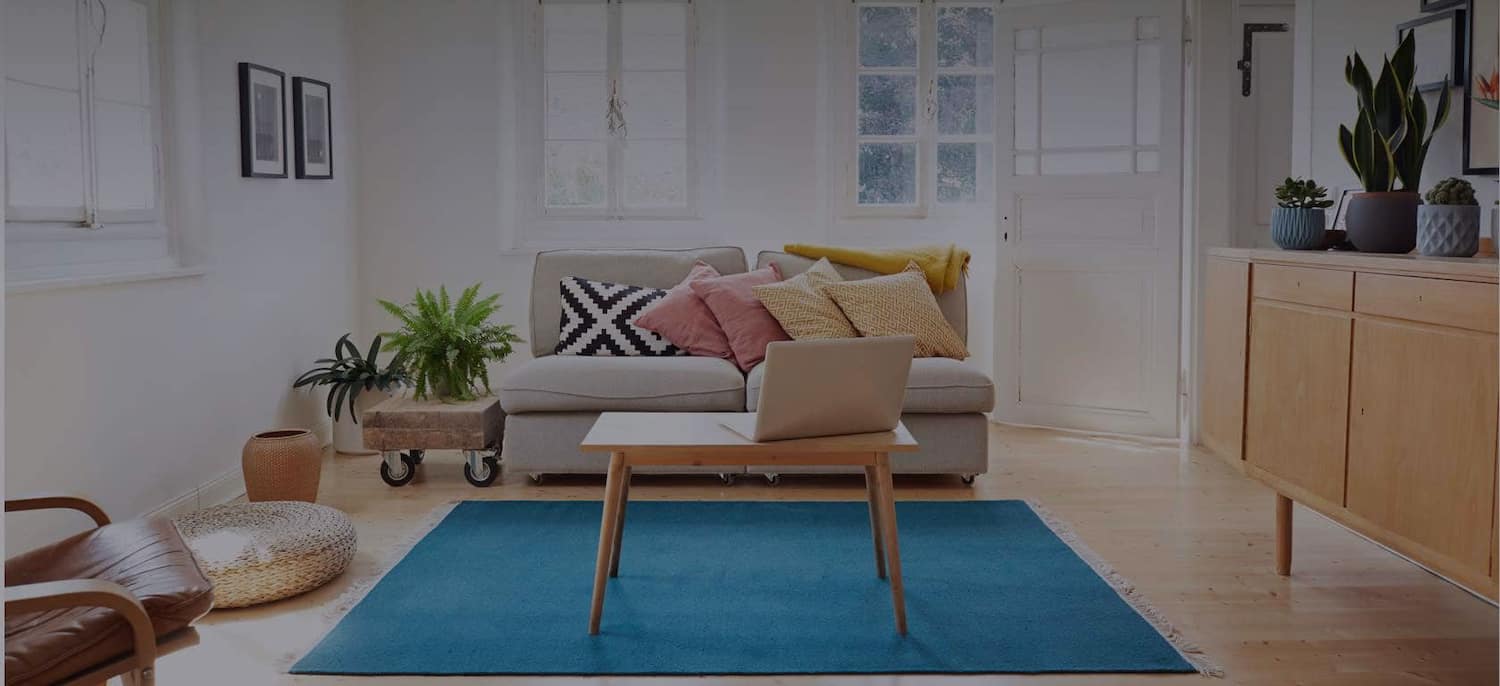 Get matched with top Glass Block Installers in Riverside, CA
There are 9 highly-rated local glass block installers.
Recent Glass Block Reviews in Riverside
Brian did a terrific job with the work requested. He arrived on time, was very thorough, and made sure the work was done to my satisfaction. He takes a lot of pride in his work, which was shown in the final result of the projects he completed. He was also very helpful on answering questions as well as providing advice on future projects. He was very reasonable on the project pricing and cleaned up after the work was done. I would both recommend Brian and definitely rehire for him for additional work in the future.

- Victor D.

The entire job was done in one week and that's with a continuing rain therat and downpours. Bob's staff fo four ment did an outstanding job of reporting on time, showing total and complete professionalism and working a highly efficient manner. They were most considerate of the property and preserving the grounds and protecting all that they handled. They could not have been more cooperative and freindly, not a trait found n ready supply these days with contractors. The finished home looks brand new with its new coat of paint. The washing of the roof tiles turned out beautifully and sparkles like new as well. Bob Burger, the owner, was up front about all aspects of the job from start to finish. His price was extremely competitive. All-in-all, this was a totally painless procedure and would not hesitate to recommend Bob and his crew to others. On a separate note, I used one of his carpenters to reconstruct a wood fence on the patio along with installing glass bricks on top of a stucco wall. He did exemplary work and truly added a touch of class to the finished job. Art Hershey

- Arthur H.

Renewal by Andersen of Orange County

Casey and Fernando were conscientious and knowledgeable. They were careful to protect our home as they worked. This was important as all of the interior work had to be done while standing in the bathtub. They did an excellent job removing the glass block wall and installing the new window. We had them install a large window that slides. We selected Renewal by Andersen because we trust that the materials will stand up to being in a shower and that any water will that gets in the window track will drain. Casey and Fernando were a pleasure to have in our home.

- Shirley D.

Stone Age Design & Build Inc

We had asked eight different general contractors to submit estimates/bids for our full house interior remodeling project. All contractors were selected from Angie's list or/and yelp, all with excellent reviews and ratings. Being full time working parents of two young kids, and having a very little experience with house remodeling, ultimately we were looking for a contractor/crew the we could trust to execute on time and close to a proposed budget (and without "sweeping anything under a rug"). The estimate from Stone Age Designs was the most detailed and the easiest to understand. It was also the least ambiguous of all eight estimates that we've received (the labor costs were separated from the materials allocations and the estimated prices of materials were clearly identified). Moreover, Lou Philippe and his crew of Stone Age Designs invested by far the most time in measuring our house, and discussing what exactly we would like to do prior to submitting their bid. We ended up selecting Lou Philippe and Stone Age Designs for our project, and now, almost two month after the end of the project, we could not be happier with their work. The project took three month two complete (very closed to the originally plan). The entire process went very smoothly. No surprises! Throughout the project we had been in constant communication with Lou via email and text. He was extremely responsive: quick email replies any time of the day or night, very detailed invoicing, and always willing to spend time to answer questions. We had regular meetings (typically once a week) at the house, to discuss and inspect the progress, as well as to plan for the next week. Throughout the project, Lou was a tremendous help with selecting materials (tiles, hardwood, paint, accessories, etc). Based on our selections, he did most of the purchasing and hauling himself. In addition, Lou took care of all the permitting, inspections and other city related headaches (with absolutely no delays to our great satisfaction). Moreover, Lou helped us a lot with elements of interior design (I probably should not say "he helped us" but rather write he "did" the design). We had shown him several inspiration shots of what final look of the house we desire. Based on our inspiration photographs, Lou prepared three different layouts, complete with 3D renderings. Similarly for master and kids bathrooms, he offered us at least 8 different layouts. Once we finalized the layouts, the crew quickly went to work. Often, they had to work around the material availability, as we managed to select few of the tile and plumbing products that required an extended shipping time. Both, kitchen and bathrooms were build very quickly (that is including custom cabinets and vanities). The crew was at the house six days a week (and sometimes seven), often working 10 hour days and then more. Both Lou and the crew members did show extreme attention to details. For example, after the interior of the house was painted they didn't just move on, but instead went around the house and carefully inspected and marked all (even the littlest) of the defects that required re-work. Similar inspection was done at the very end of the project. The payment schedule was NOT front loaded by any means, and seemed quite reasonable. Towards the end of the project they surprised us by performing few upgrades that we didn't ask for completely free of charge (e.g. install new doors for a hallway closet doors, extra smooth painting, some additional electrical work in the garage) The crew was very respectful and a pleasure to deal with (for example, whenever we were walking around the house, inspecting the progress, they would always pause and offer explanations of what there were busy with at the moment). At the day of the project completion, we found the house to be sparkling clean and ready for moving in (the windows and mirrors were wiped, the floors vacuumed, they even power washed the back yard and our drive way). The stone age designs also came back few weeks after we moved in to do a quick inspection, and replaced a faulty faucet. We are very happy with the quality of the work and overall experience. Thank you very much, Stone Age Designs!

- Yevgeniy S.

MESSINEO MASONRY & CONCRETE

I have never seen or met a contractor and his workers that are so clean. EVERY day the yard was cleaned up immaculately. It was like I didn't even have work being done. Joe and his workers arrived every day on time and when he needed to pick up materials in the morning he always communicated with me ahead of time. The work was completed within the specific contract term and I didn't have any issues with additional costs being added because of un-foreseen things happening. In fact, I have already recommended Joe to couple of friends that are considering redoing their backyard.

- Carrie S.

Impressions in Stone & Tile

I underwent a major remodel at my house. As a result, I have a great deal of experience with many trades, and Glen happens to be one of the few subcontractors that I would recommend to my friends and family. The backsplash in my kitchen was hand cut glass subway tile with a basket weave behind the range. My contractor installed the tile, but everything looked terrible. The person at the tile store who sold me the tile recommended two people to remove the messed up tile and install new tile. The first guy came out, looked at the tile and passed. Then, Glen came out and agreed to take on the task. His work was perfect. Afterward, I had Glen come back to fix some of my contractor's other mistakes. He is pleasure to work with, very professional and keeps the job site clean. I had a buddy who was also renovating his home. I told him to use Glen, but he insisted on using a less expensive option. Suffice it to say, the guy screwed up all of the tile. Afterward, he hired Glen and Glen did an awesome job fixing the other contractors mistakes. When you are hiring a tile guy, my advice is as follows: 1. There are a lot of trades where you can save a few dollars - however, do not try and save a few dollars by hiring the cheapest person to install your tile 2. If you hire Glen, consult with him before purchasing your tile or choosing the grout. Certain stones should not be used on the floor (trust me) and certain tile / grout will not look great depending on the space. Glen has been around and will give you an honest assessment as to how the tile will look after it is installed. He knows better than the guy selling the tile (even if you are going to Walker Zanger). I promise that this review is sincere. If you decide to go with a cheaper alternative, just write a review after you have Glen fix it. Only then will you truly appreciate his work. Good luck.

- Matthew L.

THEY WERE VERY, VERY GOOD. I WOULD RECOMMEND THEM. THEY DID WHAT THEY SAID THEY WERE GOING TO DO WHEN THEY SAID THEY WERE GOING TO DO IT. I ALSO THINK THAT THE QUALITY WAS THERE.

- BOB D.

Metro Builders & Remodeling

One of the pipes in the bath room cause this big damage in one of our properties in Woodland Hills. Metro builders as always showed up ASAP with the guys and the big dumpster remove the all bath room and kitchen complete. We only selected the cabinets and Granite colors, and give the guys some ideas what we need regarding the floor covering and we left for a week. We know if the guys from Metro Builders in my house everything will be just perfect. In less then 20 days the house was ready to move in with new walls, new kitchen and full Bath room. All beautiful and fresh paint and the smell of the new cabinets. We love it and we know there is more work for you guys coming soon. THANK YOU AGAIN.

- Don B.

Jones Custom Tile & Stone

Throught the entire process, Dan Jones and his partner Joe cleaned up every day. Each step of the process was clearly explained. It was obvious that they knew what had to be done and were very experienced. He showed us how they waterproofed the new floor pan to prevent any leaks. The walls and floor were floated as they should have been. They were always on time and each step of the process was completed within the given time frame. The new tile shower and glass block wall are beautiful and professionaly done. They also expertly repaired/replaced the water-damaged drywall in the adjoining closet! Jones Custom Tile and Stone is as professional as you can get. It is obvious that they care about their work and take pride in it. It is also obvious that they care about their clients and go the extra mile to assure their satisfaction. Without any hesitation, I would reccommend them for any tile job.

- Michael O.

Custom Tile And Stone By Ed Henry

I was provided an extensive amount of choices and was very satisfied will all of the custom work. In fact I am going to have Ed install a Travertine floor in my bedroom to match the hallway and master bathroom. The quality and attention to detail is one of the reasons I decided to keep my home even through the tough times. This custom work was exceptional and literally made my house a home with the warmth of the materials used and the quality installation and design work provided. Again, Ed is very personable and worked with me through a few changes along the way, most of which were his suggestions. I was very comfortable with the father and son team approach with Rob Henry having an exceptional eye for detail as well. Because of this I had a strong comfort level with them. Lastly, they did not leave a mess like most other contractors I had dealt with in the past which means they were very considerate.

- Neal W.
Glass Block Installers in Riverside
Explore Our Solution Center for Helpful Glass Block Installer Articles
Glass Block Installers in Riverside