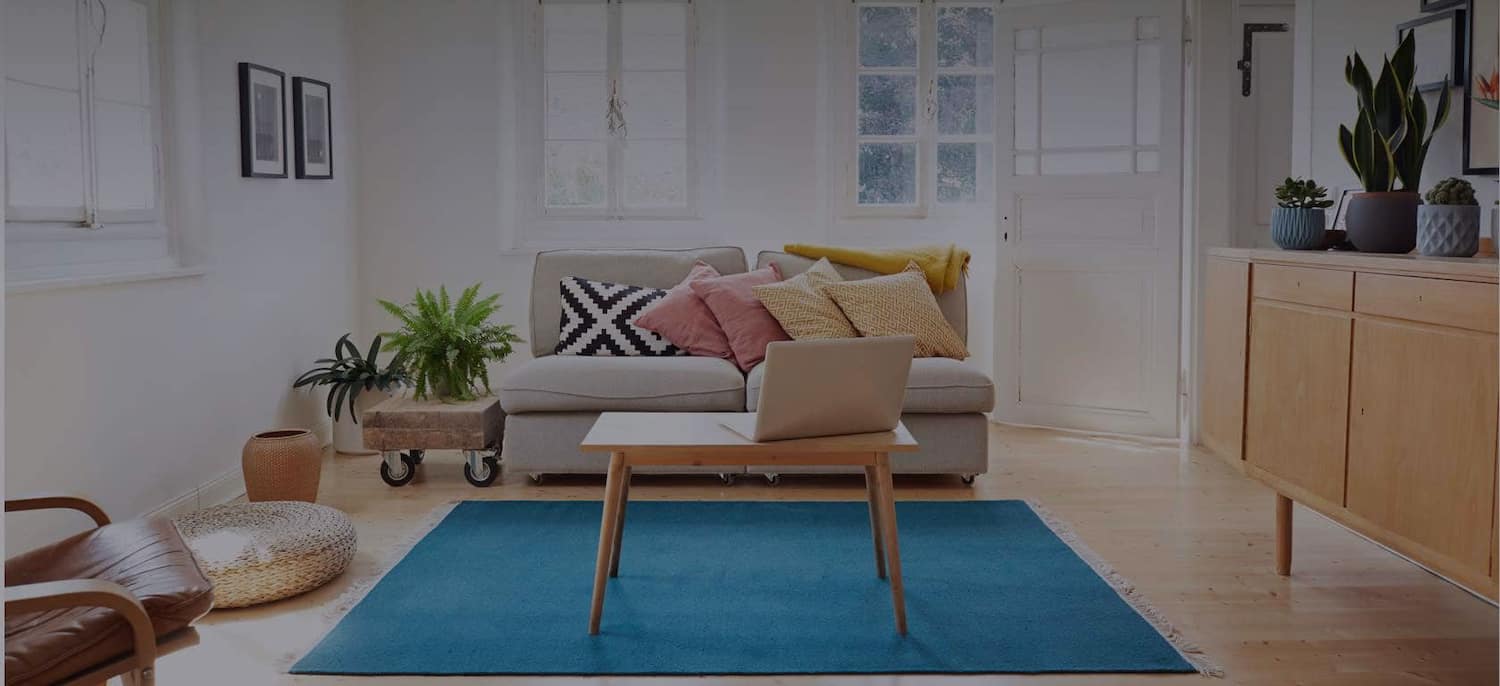 Get matched with top Masonry Contractors in Lynwood, CA
There are 65 highly-rated local masonry contractors.
Recent Masonry Reviews in Lynwood
Construction Masters did not disappoint us for having them remodel our Beverly Hills home. Moshe, Mickey, and their crews remodeled all seven of our bathrooms and kitchen. They were very prompt in answering all of our questions, followed up with our requests quickly, and always had a great attitude. They were very patient and explained everything about the process. We were very impressed with the detail of their craft. They were also able to incorporate our decoration ideas into their work. The quality of their work is superb. We are very much pleased with the outcome. I could not thank them enough for their great quality work. We have already recommended Construction Masters to our neighbors.

- Tomas F.

I recently purchased a fixer, and I wanted to rebuild everything and to place it back in the market for sale. The project included removing all the interior up to the studs and to change also the layout so it will have a large open space and modern.I got 6 estimates when trying to find a contractor to do a large project, and this was my first sign that Oren and SOD Home Group were a step above all the rest. The other estimates came as a price estimate through a text message and via phone calls, and nothing more. Oren completed a full scope-of-work in the contract, while paying attention to my wants and needs for the work. He presented the 3D design contract in a branded folder with additional forms and instructions and went over it with me for several hours. Oren set the expectation of what materials I needed to purchase and what he would supply at the onset and pointed me toward where to purchase many high-quality materials at a good price. If I had questions about pricing or materials, he was available via phone, text or facetime to consult and let me know if I should purchase it or if he could find a better price for a similar product.Once the work began, it proceeded quickly and Oren handled all the coordination from start to finish. His wonderful teams were thorough and polite while on site, answering all my questions and taking my requests or suggestions into consideration. End result- the new house looks amazing! I couldn't be happier. I'm a real estate agent so I work with a lot of different contractors and I can tell you most of them are horrible. SOD Home Group pays attention to the business and customer relations aspects, not only the work to be done, and that means a lot to me. I have, and will continue to, refer all my clients needing construction to SOD HOME Home Group.

- Mary M.

I highly recommend Construction Masters. We obtained 3 quotes for fully remodeling our Los Angeles home and they were not the cheapest but not the most expensive either. Moshe Cohen got the quote back first with great detail and specificity. He suggested ways for me to save money including using his contractor discount from vendors he used a lot. He was able to start quickly and he finished the job exactly when he said he would. Every week he kept me informed and proactively informed me of substandard wiring once he started that would not pass inspection. Moshe passed through this item without tacking a fee for himself. The quality of the work was outstanding. 110% satisfied.

- Rock M.

Horizon Construction & Remodeling Inc

We are happy to see the remodeling is completed. I am satisfied with the materials chosen and the suggestions made throughout the process. Alicia and Mark Besnos collaborated in choosing the design materials. We look forward to many years of our new bathrooms. Thank you Horizon Construction & Remodeling for the remodels. Brian and Alicia Dolan

- Brian D.

SOD Home Group is seriously the best group of people to work with! They turned around my complete house - kitchens, bathrooms, floors, patio, backyard and studio were all renovated. It was a complete overhaul and a tremendous job. Everything was so well done, but in particular I need to give a shout out to the work they did converting the garage into an open plan studio unit I can now Airbnb. That work is truly beautiful and has been noticed by guests and realtors for its quality! To give you some context–before SOD Home Group redid my house, it was an old house that had been shown little love over the years. The original bathrooms were in such a sad state–the showers leaked into the basement whenever the water ran. There was little to no natural light in the house at all. Eden from SOD Home Group helped me to redesign the entire house to modernize it into a beautiful home! Oren oversaw the entire project for 18 months so really so much credit for this job goes to him (see further down for even more of my recommendation!) We started with the bathrooms, which was a complete overhaul of the tiling, toilet, shower, vanity, etc. For the shower, they tarred and sealed the base of the shower completely–which has turned out beautifully. Then we did the kitchen which again was a complete overhaul job. Cabinets, countertop, appliances, cutting a hole in the wall to accommodate the new countertop island… it was all handled so well! Then we did floors… for the entire house! These floors are gorgeous–they're treated reclaimed barn wood with beautiful texture and grain. I recommend asking for them to be double waxed (just my preference) because I like to make sure they're very smooth, but some people prefer the rougher texture under foot. All the walls inside and outside the house were completely painted. We worked hard to figure out the color scheme. Oren has a great sense of color–he was such a great help in this process!!! I went with a simple gray and white for the exterior paint, which let the natural red brick and wood of the craftsman shine through! I'm so happy with the results–it makes the house look brand new!!! Then the Pearl team moved on to the garage/studio conversion. This was such an epic job I can't even describe!!! As we began digging, we found that the old garage unit was missing a foundation! Because of city regulations, we couldn't move any of the existing walls in the remodel, so Oren and his amazing team actually dug under the existing structure and installed a cement foundation!!! This was an epic undertaking and we followed the city codes very closely. Everything was done to code and done amazingly well! The results really speak for themselves, so look at the photos–I now have a 400 sq ft open plan self-contained studio I can rent or AirBnB for additional income! And finally, the team moved on to the backyard and patio! This involved knocking down existing brick wall and digging up 6ft deep concrete installed by the previous owner, which was a complete eyesore to the property! My backyard isn't big enough to accommodate a bobcat, so the team spent weeks digging up this concrete slab with jackhammers and shovels! What was installed in its place is a beautiful firepit, garden wall, and a new cedar wood fence. They also installed pavers as footpath and new garden boxes for growing herbs. Oren also brought in a team to install a patio cover, which now provides beautiful shade for parties during the day! SOD Home Group did such a great job throughout the whole house, were so professional, and really went out of their way to make sure everything was the best. I had my home revalued shortly after the renovation and it skyrocketed in value because of the work from SOD Home Group. Finally, if you get the chance to be so lucky, ask to work with Oren. You'll be thankful you did! I've worked with him for the past 18 months and I can say without a doubt he put his heart into the project and went out of his way to make sure I was happy with the results. He has impeccable taste, attention to detail, and a big heart for his clients - all winning combinations for a stellar project manager! He has a wonderful network of people who can get him the best deals on materials - he's loved and trusted by his team! Oren follows up with his clients to make sure everything is working perfectly and to make sure you are truly happy with the result. Oren is a truly good, honest and hardworking guy and I'd work with him again in a heartbeat! I cannot recommend SOD Home Group and Oren and his team highly enough! Hire these people - they are good people who won't let you down!

- Brendan S.

SOD Home Group did an outstanding remodeling job in remodeling the bathrooms, kitchen, exterior & interior paint, bedrooms and the front hardscape at my house. The work included complete demolition, new tiles, new flooring, new custom vanities, new fixtures and plumbing, electrical, painting and every little detail to complete the project. My key contact person at SOD Home Group was Oren, who was always responsive when I had questions. They completed the project on time and the quality of the work was excellent. The cost of the project was significantly lower than other bids I received. I would highly recommend them.

- Robert K.

We are giving the 5 stars to SOD Home Group based on our interaction with Oren. We really appreciated his professionalism. His honesty and the fact that he took our budget seriously very impressed us. He listened to our concerns and was very realistic about what to expect for taking on an addition project. He also provided us with many additional ideas on additions to our home. We partnered with Oren and his team right after we saw the estimate and drawings of the remodeling project. Now that they complete our project (5 months after), we can write clearly that we highly recommend Oren for any major projects for your home.

- Nelson L.

Horizon Construction & Remodeling Inc

I had an excellent experience with David from Horizon Construction on an exterior project recently completely and would recommend them highly for any project internal or external. David was extremely professional throughout the entire process. From the initial call and consultation we tossed ideas back and forth, his vision was exactly what I was looking for. He promptly sent images of ideas and websites for me to review and even though we didn't exactly meet at times he was flexible to accept my idea and in the end we came up with something I am very proud of! To be honest...there where issues, but not with him! He came through and directed his team to fix not only things I found, but even things that did not fit his image of perfection....he never flinched, his quality was excellent and did not let his team fall behind! Again, I am extremely happy with the service, vision and final product and would recommend them anytime you have a project you want perfection.

- Kirk M.

SOD Home Group are definitely impressive remodeling company. They are one of the best here in LA and for good reasons. We had several options to choose from but our first point of contacting with Oren was so compelling that we really wanted to sign up right away. Oren and the people who are working in SOD Home Group are not just a regular contractors BUT absolutely different from all the other ones we met. Also during the process of the remodeling and with the final results. Our experience with Oren is certainly one of the highlights of our remodeling and that by itself say a lot for a developer. Totally worth the time and money. We got our money's worth.

- Peter T.

My wife and I were looking to completely open up our kitchen and bring into a modern aesthetic. As you can see in the pictures, we had a very cramped galley style kitchen with 80s style red oak and old appliances. Our project managers, David and Oren, were very easy to work with and understood what we were looking for and made sure to incorporate our needs throughout the design. They were able to remove two major walls to open up the kitchen, and their designer Natali did an amazing job of reconfiguring the cabinets to give us an ample amount of storage. Overall, I'd highly recommend working with SOD Home Group, and specifically with Oren and David. They were very professional, always attentive to our numerous texts and concerns even on the weekends (we were those annoying clients lol). They handled everything with an easygoing nature that was straightforward and honest. We look forward to working with them again on any projects we have in the future! Thanks guys

- Raffi M.
Masonry Contractors in Lynwood
Compton,CA

Angi Certified Businesses

These Businesses meet our standards of certification, which include:

The owner, principal, or relevant manager passing a criminal background check
Required to have applicable state and local licenses
Maintain an average star rating of 3.0 or better on our network, if they have at least one review
Paying to advertise their services
Meeting any other eligibility criteria required by Angi

Business Description:

SC Contractors is a family oriented company, in business for over 20 years. Our mission is to enhance lifestyles by providing visually appealing home and property improvements that have enduring value. Every project, large or small, is completed with attention to detail and quality. Our vision is to be recognized as the company revolutionizing the concrete, masonry and outdoor lifestyle industry by becoming the preferred choice for home and property owners. We guarantee commitment to providin...

Recent Review:

demo'd extended and replaced driveway

Reviewed by Jeremy S.

Business Description:

Commercial and Residential Project Block wall, Brick & Paver work New Concrete Work, Demolition and Haul Away

Recent Review:

Very professional and courteous, they showed up on the date and time promised, actually a few minutes before which was an absolute plus. They did a good job on my driveway and patio. Cleaned everything up after the work was finished. Very friendly crew and owner, straight to the point. I plan to hire them when I have some more concrete work I will need done in the future, they've earned a customer for life.

Reviewed by Arley S.

Norwalk,CA

Angi Certified Businesses

These Businesses meet our standards of certification, which include:

The owner, principal, or relevant manager passing a criminal background check
Required to have applicable state and local licenses
Maintain an average star rating of 3.0 or better on our network, if they have at least one review
Paying to advertise their services
Meeting any other eligibility criteria required by Angi

Business Description:

Our company specializes building foundation, retaining walls, drive way and framing for commercial and residential

Recent Review:

Oh son company is the BEST and the pavers are beautiful they go all the way through my driveway and walkway sophisticated and very elegant design ❤️

Reviewed by Casceil F.

Sylmar,CA

Angi Certified Businesses

These Businesses meet our standards of certification, which include:

The owner, principal, or relevant manager passing a criminal background check
Required to have applicable state and local licenses
Maintain an average star rating of 3.0 or better on our network, if they have at least one review
Paying to advertise their services
Meeting any other eligibility criteria required by Angi

Business Description:

Specializing in QUALITY STONE AND CONCRETE WORK! We always guarantee your satisfaction and won't leave until the job is done right. We take pride in ourselves and on the quality work we provide, while always delivering great customer service! Check out our services offered, then call --or-- click to schedule a free estimate today!

Recent Review:

Very well, it was a pleasure working with this company. They were great on time management, communication, and kept their work place clean which I appreciated!

Reviewed by Stella G.

Business Description:

With over 12 years of general contracting experience, I am licensed, bonded, and insured. We remodel kitchens, bathrooms, entire homes, Roofing, additions, concrete, I am a full general contractor that pulls all permits.

Recent Review:

Herschel is great to work with. He works with you to meet your goals and communicates well with his clients. He is transparent and provides a professional written estimate. His guys do good work and Herschel makes sure you're happy with the end result. Herschel built out a commercial property for us in 2020 and remodeled my mom's home in early 2021 that helped us sell fast and for a higher price.

Reviewed by Nikki B.

Business Description:

MB Paving is a family operated company. The business of concrete construction has been passed down generation to generation. We take great pride and respect for our performance in decorative concrete concepts. We are constantly looking for new products and applications to bring hardscape to an art form. There is not another concrete company that offers more techniques to complete any concrete project. Whether you have a worn hardscape that needs to be renovated, or new concrete that requires ...

Recent Review:

I tried to use them twice. First time was before Covid shutdown, then in July 2020. Both times they verbally stated that someone would come to see the job and give me estimate. Both times that someone never showed. I can't say if they can do a good or bad job because they no-showed twice and didn't bother to inform me they weren't coming. That's not very professional.

Reviewed by Alan V.

Business Description:

General contractor with specialized staff in home repairs and remodel. All work are done with in house staff to ensure the out most quality and value. Our estimator is a licensed building inspector and making sure that all work is done right the first time.

Recent Review:

The job was excellent and I love how my bathroom looks now.

Reviewed by Walter M.

Business Description:

Southern California's (2009,2010,2011,2012,2013 & 2014 Super Service Award Company!) Residential & Commercial Professional Concrete flat work, Engineered Masonry Retaining Walls, Free standing Masonry Walls, Interlocking Paving Stones, Clay Brick, Natural and manufactured Stone applications. Family owned. Cost is determined by the job. Award winning.

Recent Review:

We could not be more pleased with the work done by Falcon Construction! The owner, Val Mataele, was accessible from the very beginning. He answered all our questions and addressed all our concerns in a thoughtful, patient, and professional manner. We knew from the outset that his exceedingly high rating on Angie's List was well founded and absolutely justified. His crew, headed by his very capable brother, completed the project in the time frame they had stated before they began. And the result? Well, it was amazing. The value of our home has been enhanced tremendously and we have a rugged, durable, and gorgeous parking section for our vehicles as well as another cosmetic section that is simultaneously strong and beautiful. Without hesitation, we would recommend Falcon Construction to anyone looking for peace of mind in the selection of a company specializing in the highest quality Concrete-Masonry-and Paving work!

Reviewed by andrew n.

Business Description:

All of your needs can be found with one call to the professionals at Tri-Star Construction & Restoration Services, Inc. We take great pride in our ability to provide immediate help to homeowners, insurance adjusters and community association managers when property damage arises. Emergency crews for all of your restoration needs are on call and ready to respond 24 hours a day, 7 days a week. When you call Tri-Star Construction & Restoration Services, Inc. you can be confident that you will ben...

Recent Review:

In addition we also had reconstruction of the interior of the ceiling and joists on first floor due to old termite damage. Sal Gomez and his team of workers were par excellence as far as professionalism, team work, meticulous work ethics, knowledgeable, willing to listen, respond quickly to questions either direct or through emails, sensitive to the owners concerns, and they worked quickly and efficiently. At the end of the day they cleaned up both exterior and interior before leaving. Money well spent. We are anticipating to hire them again in the near future for another project. The neighbors were so impressed by the whole project, the owners and workers they asked for business cards and I know at least one has been in conversation for several projects on their site. Words can not express our deep appreciation and happiness centered around our home, the quality of the work and the financial value of the projects.

Reviewed by Elwood H.

Fullerton,CA

Angi Certified Businesses

These Businesses meet our standards of certification, which include:

The owner, principal, or relevant manager passing a criminal background check
Required to have applicable state and local licenses
Maintain an average star rating of 3.0 or better on our network, if they have at least one review
Paying to advertise their services
Meeting any other eligibility criteria required by Angi

A Super Service Award goes to providers who have achieved and maintained a superior service rating on Angi.

Business Description:

Horizon Construction & Remodeling has been operating in the construction industry for the past 10 years. Our company specializes in new construction projects as well as remodeling assignments. We have vast knowledge in many aspects of remodeling such as: developing new interior or exterior design, custom kitchens, bathrooms remodel, additions, stucco, roofing, flooring, electrical, plumbing, carpentry, windows, doors, patios, sunrooms, railing, fireplaces, decks, fences, driveways, garage con...

Recent Review:

We recently remodeled our Master bathroom and chose Horizon Construction & Remodeling in Fullerton to do the job. Overall, we had a great experience! We were given a fair price for our remodel and the quality of work was excellent. Everyone we worked with was polite, courteous and professional. Any minor issues that came up were addressed promptly and correctly. Our bathroom looks a million times better is a lot more functional. Bravo to David, our General Contractor, and his crew! We would definitely recommend Horizon Construction & Remodeling to anyone and we plan to use them again for our next remodeling project.

Reviewed by Lori L.
Explore Our Solution Center for Helpful Masonry Contractor Articles
Masonry Contractors in Lynwood