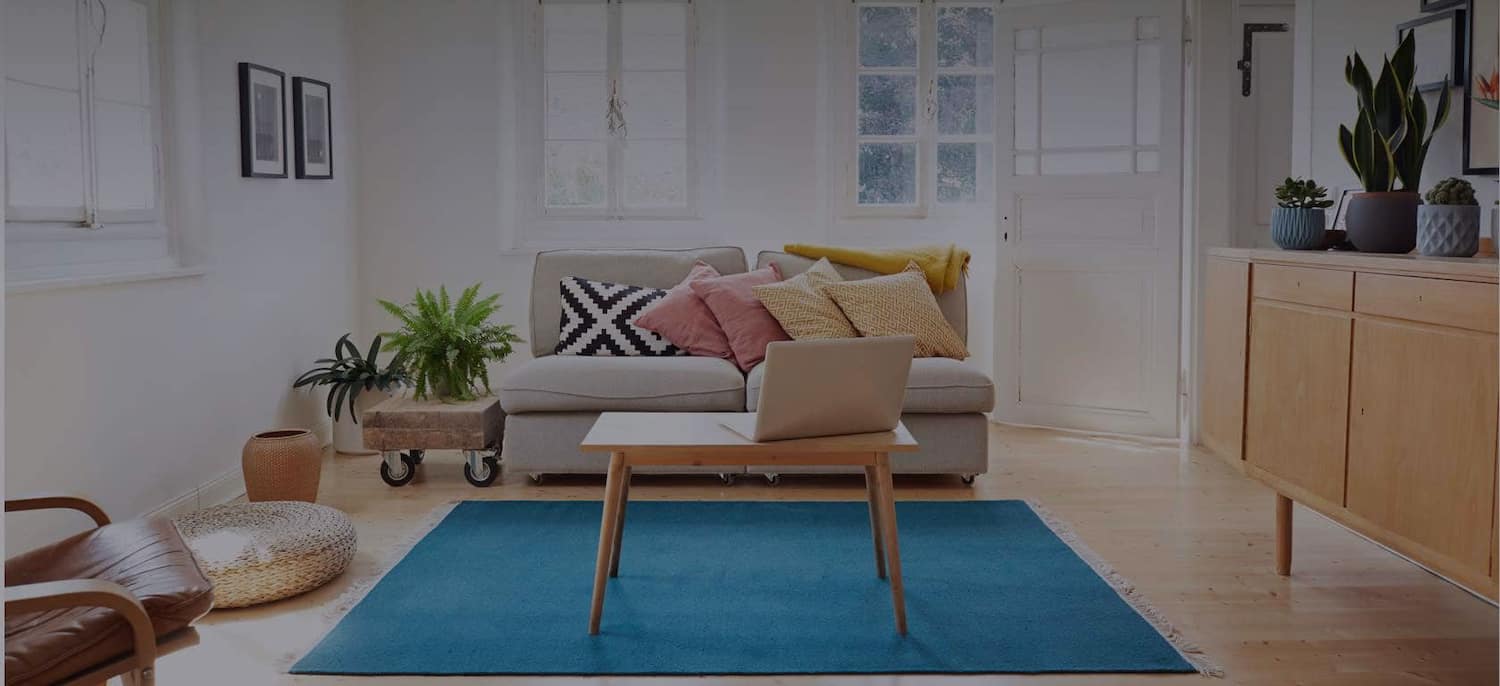 Get matched with top Masonry Contractors in Sierra Vista, AZ
There are 2 highly-rated local masonry contractors.
Recent Masonry Reviews in Sierra Vista
Godstone Garage Door Service, LLC

Cody provided EXCELLENT service with each and every area/job. He was courteous, timely, hard working and honest and really did an excellent job. I would totally hire him again for any job because you can always count on him to do quality work at very reasonable prices.

- Pam K.

Work was completed as expected and within the time frame agreed on. There was a slight delay due to weather, but C&C handled it great!

- Sam B.

It went pretty good and they were very helpful. They have stayed in contact with me over the phone. We have gone over several different options. They have been very helpful in helping us figure out what to do. They have lowered the price as much as they can. They do not cost that much.

- Brian C.

He is very professional, the price was fair and he started and finished when he promised . The pad looks awesome, he left the area clean, no mess, I was very impress with his professionalism.

- Amparo B.

Workers arrived exactly on time as scheduled. They were very professional and described exactly how the task was going to be accomplished. Everything was accomplished in a precise and neat manner. Both interior and exterior areas were patched and clean when finished. An extremely Outstanding display of workmanship and demeanor.

- Art T.

I originally requested that the overhang be extended all the way to the chimney. However the city refused to allow Perrill to complete this extension due to the distance from the property line. This would have made it new construction rather than fixing the existing roof and sidewalk. They wrapped the posts and overhang under the tiles with aluminum siding to protect the wood. The old sidewalk was cracked and angled toward the house allowing rain water to sit at the base of the house. The new sidewalk was higher and slanted away from the house allowing the rainwater to drain off to the yard. However they did an excellent job with the project and offered a guarantee which i appreciated.

- Terry C.

He is not licensed and he was terrible. He was very expensive and overcharged us. He messed up the work a couple of times and tried to get more money from my girlfriend, to correct his work. He never finished any of his work on time. He did sub-par work. My girlfriend had just kept dishing money out to him.

- Brian C.

Bid low on a block and stone wall. Kept pushing for money. Got paid for the block wall but did a lousy job. Then calls and says he doesn't know how to built the stone part of the job. Turns out, he didn't take the steps to build the block part of the job correctly so he could adhere the stone to the block (i.e., concrete anchors). Took the money and ran. Ultimately he also bid a job that he was not allowed to bid as an unlicensed contractor since it exceeded $1000. This guy is a sneak and a crook.

- Steven M.
Masonry Contractors in Sierra Vista
Sierra Vista,AZ

A Super Service Award goes to providers who have achieved and maintained a superior service rating on Angi.

Business Description:

Goldstone Garage Door Service, LLC, is a locally owned and operated business. We pride ourselves on integrity and honesty. We are dependable and highly competitive. In short, we intend to earn and keep your business. At Godstone Garage Door Service, LLC, you will be greeted with knowledgeable and friendly people, who will let you know that you and your garage door needs matter to us! We specialize in commercial and residential garage door installation, maintenance, and repair. Whether your ne...

Recent Review:

Responded within 15 min of their name coming up for me on Angie's List. Arrived on time and completed work in a very timely manner. Cody walked me through adding the app to my phone and syncing the remotes, app., and door openers.

Reviewed by Mickie R.

Business Description:

1-4 Employees, all costs determined per job

Recent Review:

Most of the work when fine. But when the panel was removed we were told they would return to fix the siding that was exposed. They never came even after calls. The fixture that was moved just stopped working when the light was turned on. Several calls were made but never returned. I am disappointed that they did not stand by their work.

Reviewed by James R.

Rating Not Available

Pros who have not yet received a review do not have a rating displayed.

Business Description:

Residential Commercial Repair, LLC. We are a local Handyman & Maintenance company that is skilled in many trades with over 40 years of experience. Our mission is to provide you with the upmost professional work that keeps us as your "Go to Guy" for your handyman and maintenance needs. Anything from changing a light bulb to a complete remodel. The handyman services provided are as follows: -Drywall installation and repair, walls and ceiling. -Interior and exterior painting -Fix and replace gar...

Business Description:

Butler Developments, LLC - LEADING THE WAY IN QUALITY CONSTRUCTION. Specializing in Custom Home Building and Commercial Services; new builds, renovations to existing buildings, remodeling all aspects of buildings, painting, roofing, concrete, etc... No job is too small or too big for Team Butler! We are a locally owned and operated company with highly trained professionals.

Recent Review:

Business Description:

If you are looking for a company that is honest and dependable, you've found the right one! We work hard every day to do the best we can to meet our clients' needs! We strive for excellent customer service and excellent work from our crews. We believe in Quality from the Ground Up!

Recent Review:

I did contact them via Angie's List. The gentleman finally came out about a month or so later after I found them and initially contacted them over Angie's List, I guess my request for a consult got lost. He was very professional. They sent someone out to do a price quote and the price they quoted me was basically $450 for a month or for a year to keep the lawn maintained and stuff like that. Keep the weeds controlled, the whole bit. I know the amount discussed was $450 but I can't remember if that was monthly, quarterly, semiannually, or annually. The estimate was free, I paid nothing for the estimate, they did not charge for the estimate. The gentleman came out and he asked me what I wanted specifically what my landscaping needs were. I said this is what I need basically someone to do lawn maintenance and we discussed back and fourth what they provided, what they didn't do or what additional services they could provide if necessary or I requested them That was discussed I was given a written estimate that was good for I think 3 months at the time but I Can't remember if the quote given to me at that price was as I said, for a month, or quarterly. I'm living on like a quarter of an acre lot. They were the only one that was local to me that I contacted. The price based on the fact that they don't have any competitors around here locally I would have to say B. Based on the estimate I would say a solid B for quality without any competition I haven't much experiencer to compare them to anybody else.

Reviewed by Jared R.

Business Description:

Additional contact names - David J Hoggatt, Robert Kirk.

Recent Review:

The work was done and so I can't complain, I guess. I would not use them again because they took a very long time, failed to bring all the required material to the site in a timely manner, used an irrigation valve which popped out causing water to pour out all over the back patio until my neighbor shut it off, let the dog out of the yard 3 times and left me with a recommendation to travel to Tucson and purchase the irrigation drip line I would need to complete the planting. It didn't help that the project manager I started
with quit the company half-way through the project. The big deal they made about a plant specialist to help decide what I should plan is a mystery to me. The person was pretty blase about the whole thing. I learned much more from nursery employees at Mesquite Valley Growers in Tucson and by walking around the neighborhood to see what was growing. don't know if any other companies are any better...


Reviewed by Cynthia F.

Business Description:

3 employees. Uses subs for HVAC, electrical and plumbing. Cost is determined by the job or by the bid. Extra charge for after hours service. Travel charges may apply.

Recent Review:

We discovered our back door had been installed wrong by a previous person and hired Old Bisbee Enterprises to fix it. They removed the doors, parts of the floor which had been damaged by the water leakage due to the poor previous installation and some of the sheetrock around the door. They then re-built the door, floor and parts of a wall. They re-installed the inside door and the security door. They did an amazing job and it looks beautiful! In the process we also discovered we had to have a gutter over this door and they took care of that as well. They were on time every day, worked very hard and did the work for what the estimate said it would cost. These guys are very professional and do amazing work. This is the second job they have done for us. We will hire them again if needed!

Reviewed by Peggy S.

Business Description:

Blue man Fix It is your solutions company. Our services range from small handyman service, to large commercial ground up construction projects. Everything in between, is something that we can help you with today. Be it through our expertise, experience, or education, we will find the right solution for you!

Recent Review:

They were the worst. When I called and spoke to them, I explained what I wanted done. They sent out two young guys to wash the windows and power wash the house. The job was done poorly and the crew they sent did not know what they were doing. I have no problem with the kids, but they had no idea what they were doing. I called the manager and complained. They sent them back, and they still did a poor job. I paid them because I felt bad for the kids they sent out. The manager never came out and checked out the work. I would never use them again.

Reviewed by Joanne L.

Business Description:

Recent Review:

Completed on time, within cost, minimal disruption of home use


Reviewed by David K.

Business Description:

A Plus Carpentry is a "Jack of all trades, master of all" type organization. If you can imagine it we can create it. If its broken, we're who you call to fix it. You you want it, but are clueless or helpless, let us install it for you! We have more than twenty years experience in all things carpentry.

Recent Review:
Explore Our Solution Center for Helpful Masonry Contractor Articles
Masonry Contractors in Sierra Vista