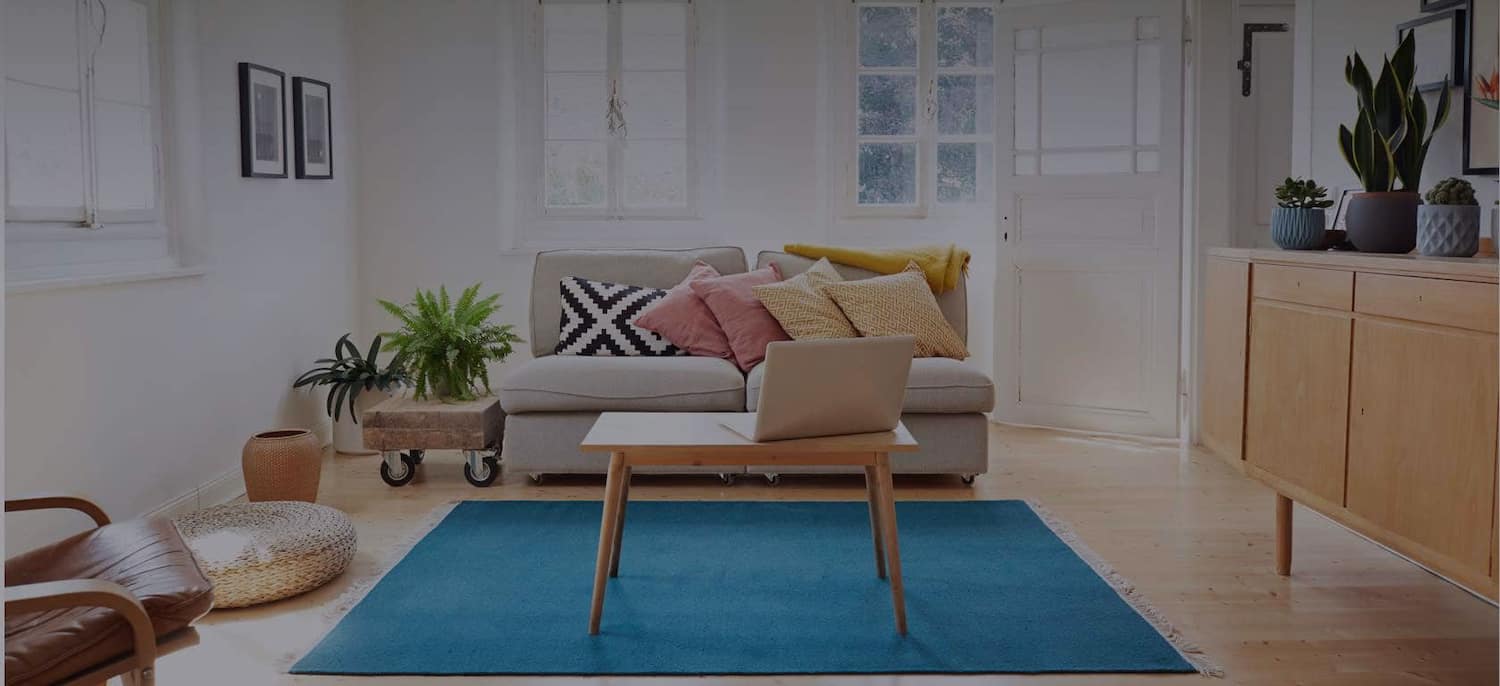 Get matched with top Skylight Installers in Fort Defiance, AZ
There are 1 highly-rated local skylight contractor.
Recent Skylight Installation Reviews in Fort Defiance
Weatherline Reroofing & Repairs Inc

the supervisor came out to see what the problem was. He looked at the leaking skylight along with another one. Told me only the leaking skylight needed to be replaced and I found his honesty refreshing. Ordered the skylight and it was installed as soon as it came in. Showed up on time and was very efficient and professional.

- Sandra S.

I highly recommend JDS Improvements - for roofing or any other work. (I will be hiring him to do other work around my house later this year.) He removed the old roof and two skylights and replaced them. He coordinated with the HVAC company to remove and replace the roof air conditioner so I was without air conditioning for only a few hours, which, in Arizona is so needed in July! He repaired the inside walls/ceiling that had to be trimmed to accommodate the new skylights. Extremely professional, IMPECCABLE INTEGRITY, responsive, listened and answered all of my many many questions, and accommodated my special needs. His crews are very respectful and after the work was done they cleaned up all areas - inside and outside. When they had to work inside, they put paper on the floors to walk on, paper on the counters, and then put plastic around the skylight opening when they repaired that area. They cared for and respected my house as if it was theirs and left it clean with no trace they were even there. Nothing was too small - the attention to the details was welcoming. Having lived in Sedona for 10 years I have finally found a contractor who does what he says he is going to do, shows up when he says he is going to show up, and not only walks you through the process but also talks to you about possible complications/issues and offers multiple solutions. QUALITY WORK AT GOOD RATES. I know I will never hire any other contractor for any home project I have in the future!! I know that I will never have to worry that the job was done right - the first time!!!

- Roberta A.

JKC, INC General Contractor

We had two skylights installed in June 2017 by Randy from Flagstaff Skylights. First came out for a home inspection, then was on time for the install of two SolaTube skylights. They are a dramatic improvement over our previous dark kitchen. The night solar LED lights up in the tubes, has a nice glow, just enough to see and walk around in the dark. We give Randy and the Flagstaff Skylights team a 5 star review, would recommend, and use them again if we had another need.

- richard b.

Canyon Meadows Remodel And Repair

I emailed the business owner and he responded by a phone call. We agreed on a time to meet at the house and Mike arrived right on time. Mike determined the drywall damage was caused by a leak at the edge of the window flashing outside on the roof. We agreed on a price and he scheduled the work later that week. He fixed the leak and tested it over a period of a couple of days. After he was satisfied the window would not leak, he replaced the drywall, textured and painted. He ordered the paint to match the existing paint and took care of picking it up, too. The job is perfect--you cannot tell where the repair was. I was pleased to discover every bit of debris had been cleaned up and there was not anything to indicate any repair work had been done. I am very happy with Canyon Meadows Remodeling and Repair and will definitely call them for any future work.

- Jan C.

Todd was referred to us by the Realtor who sold the house to us. Todd is a find. Very through and yet super pleasant to work with.

- Dorothy C.

When they initially inspected our roof, they found weather damage and said that we should contact our insurance company. The insurance did, in fact, cover the replacement, so we really appreciated that. Even though we had two unexpected days of rain, they were able to complete the project on schedule. Great job!

- Lucia W.
Skylight Installers in Fort Defiance
Business Description:

We provide free estimates. Installation of all types of roof coverings Shingle, Roof Coatings, Metal, Tile, Roll Roofing on New and Existing Structures (Residential and Commercial). We use only quality material and provide a workmanship warranty.

Recent Review:

Owen is very professional. He is able to take-on small jobs. He listened to what I wanted and used his professional knowledge to work with his crew to get the job done with a one-year guarantee.

Reviewed by Terry W.

Business Description:

Arizona Solar Solutions has been financing, installing and maintaining Solar Energy Systems and Technologies, for both commercial and residential customers with amazing results !" Complete solar systems, air conditioning and lighting to energy reduction packages, our experienced and skilled team is here to provide you with the best service and cost effective ways to save money on your utility bills. As your local and state wide electrical contractor you may recognize some of the com...

Recent Review:

One of the worst experiences with a company I have ever had. While installing my solar panels the workers spilled bright green paint on my Trex deck, I don't know why they were painting the pipes on the roof with bright green paint in the first place, my roof is a dark green and gray. They did try to wipe it up but of course that didn't work, it only smeared it more. The first solution was to just turn the boards over and hide it, the second solution was to send someone up to acid wash it, the third solution was to treat and paint it with 'Deck Over' from home depot. Even after I talked to the Trex manufacturer who said DO NOT PAINT it. I asked repeatedly for it to be replaced as it was ruined, but was assured this was the right thing to do. I live alone and have three dogs, the reason I got the Trex in the first place was to add value to my home, allow my dogs to be on the deck and not be worried about them harming it and to have no follow up maintenance for a long time. Needless to say, after one winter in Flagstaff and three dogs, the deck is ruined, totally ruined. It has not added value to my home, but has become a liability and will have to be replaced before it can be sold. The paint is peeling and is scratched every where, I don't even want to think about what I would have to do to fix it, including not allowing my dogs to be outside for a period of 8-10 hours. I asked repeatedly for the right thing to be done and was assured this was the fix I needed. Besides that, the savings they promised me has not materialized and will not materialize in my lease time. They did offer me a 12 month discount on my lease, saving me about $30 a month, but $360 over a 20 year period is not going to really matter and will not pay for the deck they ruined. I would not recommend this company to anyone, be careful about their quality of work, and their willingness to fix things they mess up.

Reviewed by Keele S.

Business Description:

Terril and Brian Kay saw a need in the White Mountains region for a company to install a full range of exterior building materials. All Custom Exteriors Inc. has become that ONE STOP SHOP providing dependable customer service linked with quality craftsmanship to meet your exterior building needs. Your advantage? You no longer need to work with multiple contractors. You gain guaranteed customer satisfaction with one company led by owners with 27 years of combined professional experience! Fro...

Recent Review:

Arrived on time, completed work in time estimated, cleaned up all debris. Work was of excellent quality.

Reviewed by Gene H.

Business Description:

•••••Call us for a free estimate••••We have a professional crew, have 29 years of experience, we are also licensed, bonded, insured.

Recent Review:

I got one of those deals on Angie's List for roof maintenance. I got a response in less than 24 hrs. Jesus showed up on time. He assessed the problem and showed me pictures. It was pretty much what I expected: a leak around the solar panels. He checked the rest of the roof as well. Jesus fixed the problem area without any additional charges. He was very thorough and professional. I'd recommend him to any of my friends.

Reviewed by Suzette B.

Business Description:

You Dream it We Can Build It! 40 years of experience in all phases of remodeling. Family owned and operated. Old Fashion Quality craftsmanship at affordable prices. We give free estimates.We can provide any service with or without the use of our subcontractors.

Recent Review:

Initial contact went well.  I talked with the Office Manager as she the job.  I sent the dimensions, a picture of where I had removed old cabinet and a picture of the door from the new vanity I had installed.  I understood that this would be done on a as can basis.  I expected a couple of weeks, though now the Office Manager is saying she said sometime in June.

This initial contact was complete on May 21 and they said they would go ahead and order the door.

On June 4, I requested an update via email -- no response received.

On June 14, I called and was told that the base cabinet was built and they were waiting on the special order door,

On June 25, I requested an update via email and received an email response that no progress had been made as they were busy on other jobs.

On July 13, I requested an update via email and received a response from the Office Manager to call her.I called back immediately and was told that my cabinet had been damaged by their application of lacquer and that they would not complete the order.

Points:

1, When they told me would not complete the order, they made no effort to fix/redo or even recommend somewhere else that I could go.

2. Sometime between June 25 and July 13 they were aware that they would not be completing the order.  They did not make any effort to contact me, rather waited till I followed up.

3. At no time in this process did they ever initiate  any contact regarding status/issues/etc,,



Reviewed by DOUGLAS M.

Rating Not Available

Pros who have not yet received a review do not have a rating displayed.

Business Description:

At Alltech Solutions, Inc we handle the indoor and outdoor comfort needs of Arizona's commercial/residential equipment and facilities. We are based out of Tucson Arizona and licensed with the Registrar of Contractors. Our specialty is providing rigorous HVAC-R restaurant repair. We also provide air conditioning repair for bars, markets, retirement homes, recreation facilities, schools, dwellings, etc. Our technically trained professionals provide complete cooking equipment repair and are avai...

Rating Not Available

Pros who have not yet received a review do not have a rating displayed.

Business Description:

The end product will be your Blue Prints, Floor Plans, Notes or drawings (non-technical nor artistic required) designed and converted digitally into 3D (Isometric) full color digital images. (animation available). The purpose and value of my service is convey ideas and purpose of my Clients (Architects, Designers, Artists, Contractors, Home Owners etc.) into images from 8.5 to 11" to Large format such as Poster Board or Bill Board size for advertisement or demonstration, Video 3D animation al...

Business Description:

Butler Developments, LLC - LEADING THE WAY IN QUALITY CONSTRUCTION. Specializing in Custom Home Building and Commercial Services; new builds, renovations to existing buildings, remodeling all aspects of buildings, painting, roofing, concrete, etc... No job is too small or too big for Team Butler! We are a locally owned and operated company with highly trained professionals.

Recent Review:

Business Description:

Since 2001 INTEGRITY is the cornerstone of Levelup Enterprises. With literally 100's of satisfied customers, our team of professionals takes care of our friends / clients.

Recent Review:

Business Description:

Blue man Fix It is your solutions company. Our services range from small handyman service, to large commercial ground up construction projects. Everything in between, is something that we can help you with today. Be it through our expertise, experience, or education, we will find the right solution for you!

Recent Review:

They were the worst. When I called and spoke to them, I explained what I wanted done. They sent out two young guys to wash the windows and power wash the house. The job was done poorly and the crew they sent did not know what they were doing. I have no problem with the kids, but they had no idea what they were doing. I called the manager and complained. They sent them back, and they still did a poor job. I paid them because I felt bad for the kids they sent out. The manager never came out and checked out the work. I would never use them again.

Reviewed by Joanne L.
Find Skylight Installers in
Skylight Installers in Fort Defiance