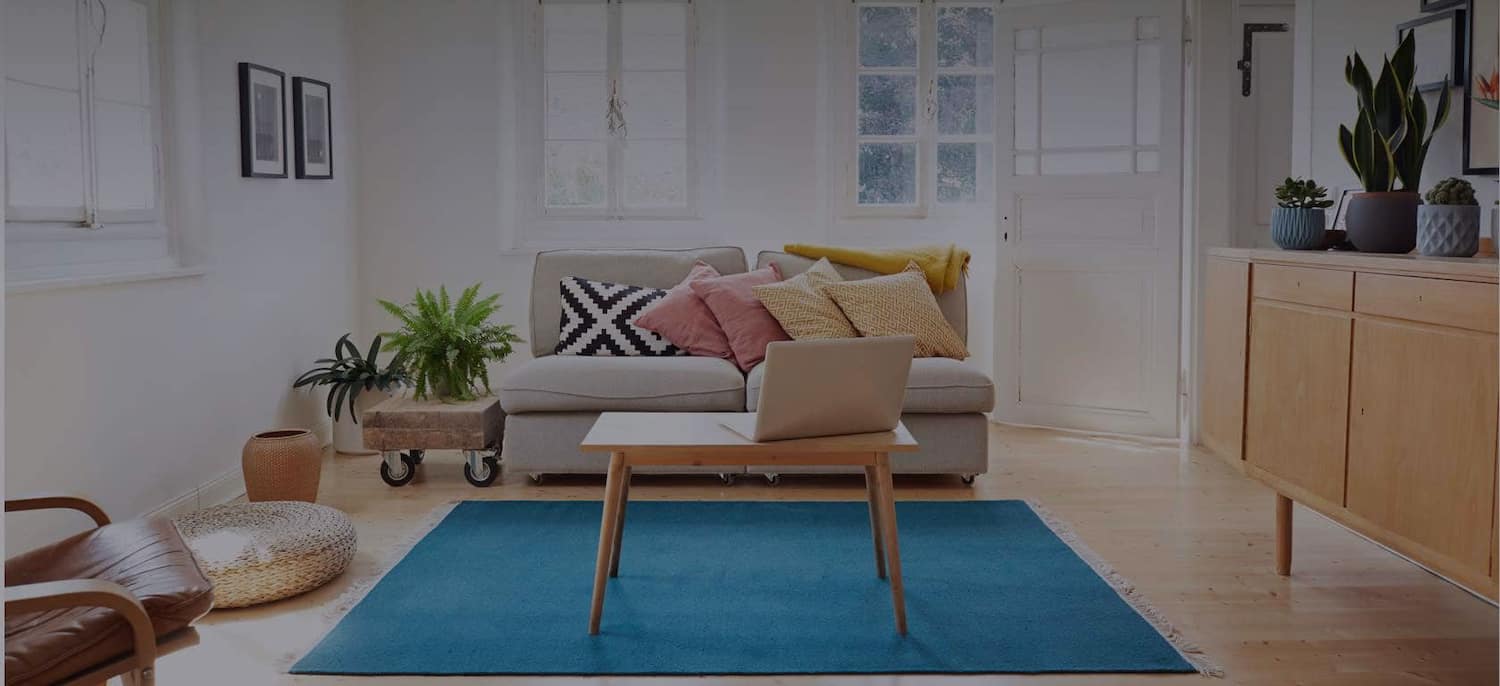 Get matched with top Computer Repair Services in Rose Bud, AR
There are 6 highly-rated local computer repair services.
Computer Repair Experts in Rose Bud
Business Description:

We provide 24/7/365 computer support services for all PC platforms including Apple, Windows, iPhone/iPad OS and Android. Instant access to our bilingual support center with for a fixed per incident fee and 87% first call resolution rate.

Recent Review:

It took them two days buy they got the job done. They problem with the company were the repair people, even though they had problems. They did come through for me. So, I'm happy about that.

Reviewed by Vickie E.

Business Description:

When your P.C. , Tablet or Cell Phone has you stumped you need an American based tech team on speed dial: Call Now: 877-378-9258. Remote, online, and in home support from the good old USA. In need of a performance improving tune-up? Have a virus or spyware issue? We have you covered. Have questions about a program, your printer, importing photos, working with websites, working with your computer, or just needing advice on what to buy? My Computer Works membership gives you go to access to ...

Recent Review:

Great. The technician was able to understand my home network needs and purchase the right network cabinet to organize my components. he was then able to trace, label, terminate, and organize all my cabling and set up my house so everyone has strong internet access.

Reviewed by Shaun V.

Business Description:

Expert Remote Computer Repair, $99 (no additional hourly fees). 100% Money Back Guarantee! We repair both Windows and MAC Computers. All work is performed remotely by US Military Veterans who are Certified Technicians! Why take your Computer into a store when we can perform the same repair from the comfort of your own home? Included is: -Virus/Malware Removal -Browsers being un-hijacked -Security Evaluation -"Free" (Trial Version) of Anti-Virus/Internet Security Software -Complete Premium Com...

Recent Review:

Bob and his team are great to work with! He had my computer fixed and running quickly in an hour and the best part? I didn't even need to leave the house! It was all done remotely. Highly recommend this fantastic service!

Reviewed by Lindy S.

Business Description:

Please call Mike at 480-580-9648. I opened Mike's Computer Repair (480-580-9648) in 1994 with the desire to provide honest, reliable and friendly computer services in Maricopa County and across the United States. I provide on-site computer repair at your home or office for any problems or upgrade issues you may be having. I am also able to use remote access software to control your computer and address problems without having to visit. Not sure what to do? Call 480-580-9648 and It will always...

Recent Review:

WOW - patiently listened to my problem description, then said what he could do and how he would do it. After a few more of my questions, I gave my approval and then he proceeded. Pleasantly conversational and professional the entire time. Best IT guy I have have worked with in all my years. Call Mike and you will get a thorough fix and enjoy doing it!

Reviewed by Tim F.

Business Description:

Free Phone Consultation. Not sure if we can help? Give us a call, it's on us! We are more than happy to talk with you and discuss your computer problems. Fast service. In some cases we can help you right now! If not, we will schedule an appointment that fits your schedule. If you receive our answering service, please leave us a message. We will call you back as soon as possible. Domestic Based Support. Our company is based right here in the United States and all of our technicians speak clear...

Columbia,MD

A Super Service Award goes to providers who have achieved and maintained a superior service rating on Angi.

Business Description:

Cyber Team Solutions LLC is a veteran owned business committed to providing quality computer and Tech services to homes and offices at an affordable price. We are proud to have earned both a Better Business Bureau and Angie's List A rating. Based out of Columbia Maryland we provide on-site service to many Maryland counties and DC. Remote and phone support is available everywhere else. Services include computer and mobile device support, TV and Home Theater technical support, Smart Home suppor...

Recent Review:

Cyber Team Solutions read my list of software issues and immediately made the necessary software fixes and showed me the correction steps to address these software fixes in the future. I have found Cyber Team Solutions absolutely dependable in 2020 and 2021 with a fast response time for my home computer software needs. The repair cost was very reasonable. Stephen Israel, Baltimore, Maryland.

Reviewed by Stephen I.

Business Description:

We are a Nationwide, full service computer repair and service company with over 17 years of experience. We provide technical solutions to all, from residential clients to business owners. We specialize in business IT support and solutions, PC and MAC Repairs, data recovery, custom built desktops, and in-home and remote computer repair services. We are fully committed to your satisfaction and will get the job done right with fast and friendly service. Nationwide remote support is also avail...

Business Description:

Quicken Loans is America's #1 online lender with over 3,000 team members. Quicken Loans offers low mortgage rates on a variety of loan products, including fixed-rate loans, jumbo loans, ARMs, FHA loans, VA loans and reverse mortgages. Additional email: help@quickenloans.com. Ask about Angie's List discount. Social Media sites: Facebook: https://www.facebook.com/QuickenLoans?v=app_6261817190. Twitter: https://twitter.com/quickenloans

Recent Review:

We were ready to close - Quicken kept asking for more information and required me to do all of the footwork. Don't expect them to lift a finger to help. They won't budge on a requirement. If they want 8 pages instead of 7 - you had better send an extra page. I was told to upload a blank page. I was asked to provide employment verification - had to be on official letter head - COVID no one is in the office - Quicken would not budge. They had to have official letter head. An official email wouldn't work. Then they asked for a further verification from the same official email that they wouldn't accept in the first place or else a verbal response from an official phone number - COVID again. No one is in the office. Set closing date but they did not communicate with Title Company. Already past the contract date and they can't set it up for another week. Original house is sold so HOMELESS. GRRRRR

Reviewed by David N.

Business Description:

Have no fear, HelloTech is here. We can send a tech to your door to help with your computer, home theater, TV mounting, and general device needs. In many cases, we can solve your issues remotely for much less, simply by connecting to your computer.

Recent Review:

One hour to set up a 32 " TV and sound bar. We are now using 3 remotes to operate TV. Kept asking questions. Second hour was the Harmony remote. First he did not bring computer. Had to use ours. Kept asking questions. He did not connect all of our equipment, we need to get someone else to correct what he did. Our last remote programming was done in 20 minutes. Plus during this covid time, he had to use bathroom.

Reviewed by Jeanne & Temple B.

Business Description:

Residential and business computer repair services. We offer a safe and convenient online remote PC repair delivery method as well as traditional onsite, in-home and in-office service; providing support for: PCs, Networks, Printers, Scanners, Smartphones, MP3 players, Software, and Hardware support. If you are under a tight deadline, you cannot afford a technical mishap on your computer. Issues can strike at any time and cause a major headache and inconvenience. That's where Geeks on Site come...

Recent Review:

The tech initially came to the house and connected the printer and monitor and the printer worked but the fax was never tested. He spent 1 hr and 17" and I paid for 2 hours of time on May 11. I was out of town and when I returned the printer did not work (3 days) Friday May 14 th. I contact the co and stated the contract stated that the work was supposed to be good for 7 days and they agreed to send back the tech and would call me back to schedule. They did not call me back and I called them on Weds May 19. They got someone online and could not fix it after a while and told me they would keep working and I could leave and do other things. I didn't and stayed watching them work for only a short time on and off then they submitted a Geek review which I deleted since the work was not done and they didn't call me back. My printer still did not work and I had work to do. So on the 21st I call them back and told them I was dissatisfied with the service and they got another online technician who worked several hours more. I watched and finally check some things myself and noted and told the person online that the printer network and the computer network did not match. This was changed and the printer worked and scanner worked and I could copy. I did not fax at that time. They told me it all should work now. I got off line and they called me back stating they needed to work a few more hours which was perplexing to me since they told me everything would work now and I checked most of the printer functions. I gave them permission and sat and watched and after 1 minute of work the Geek review came up indicating they were done. I filled it out and figured they completed their work. So I have since discovered the fax does not work. So after spending $210 and tolerating their duplicity and lies I still do not have a fully functioning printer. I will report them to the BBB also as no one should have to pay for a service and get this treatment and lack of success. I would warn anyone not to use their service and will go back on Geek and write a review for them.

Reviewed by Brenda R.
Recent Computer Repair Reviews in Rose Bud
After an "in-home" consultation, Steve reloaded Windows 10 (without all the "junk" Microsoft and DELL includes) and I could not be happier. He made some other changes, also. My computer has NEVER been this fast. I was close to selling my laptop and buying a NEW one ! ! Glad I called 24ce....

- Jack F.

No one but Steve has touched any computer I've owned since I first found him. He has done everything from clean the dust out so that my computer would not overheat, to recover and replace a crashed hard drive, to build me a custom designed computer from scratch. When he recovered the hard drive it went right back to exactly what I was doing when it died, even to the precise point in the video I was watching in YouTube. He installed AVG software protection on my computers over 10 years ago and I've never once been infected with a virus using his protocols. He is the most patient person I've ever come across when it comes to explaining and teaching a person who knows absolutely nothing about a computer how to use it to accomplish what they need to do. His prices are the most reasonable in the market. I would highly recommend Steve to anyone needing help with a computer.

- Lynn W.

Computer Medic Technology Solutrions Inc

I have found the Holy Grail...of computer repair and services!!!!! I had been very unhappy with my computer of late and, as a member of a number of boards of directors and community task forces, and also as a writer, I am totally dependent on my computer for e-mail and word processing functions. But I have no real need for sophisticated graphics, photographic and music functions or anything in the higher "stratosphere" of technology. I just wanted my computer to work like it used to work. When I went into Computer Medic, I was fully prepared to be "taken" but was desperately in need of having my computer up and running. Since I am basically computer illiterate and intimidated (actually, terrified) by technology (I don't enter my computer room alone without support staff and a Rottweiler) I wasn't even able to voice my concerns adequately. I never know the proper terminology to use, don't speak "computerese", and call every hardware and software component a "thingy." I couldn't remember all the "tasks" my word processing program (Word 07 / XP operating system) seemed to be missing but I knew the software seemed grossly deficient, including the inability to make certain features go to and stay in default. I was fully expecting the worst and having to pay an outrageous fee to boot. (No pun intended.) But I was in for a pleasant awakening. I got a call the next day telling me they were almost finished getting out the bugs and that I could pick-up my computer the next day. (The 'big box" computer people took a week.) I had been told at the outset that I would be paying about $99 for the work and they meant it!! As I listed in the section above, they performed a number of fixes and got my computer going again, but the most important aspect of the whole transaction was how they treated me. The worst nightmare for computer experts (who always appear to be under 30, it seems) has got to be a little old lady walking in juggling a computer tower with that "I- know- absolutely- nothing- about -this -stuff- but- demand- you- fix- my- computer- immediately- for- under- twenty- bucks" look on her face. But these guys were so patient with me, answering my dumb questions, figuring out what I really meant by "the watchamacallit", never talking down to me, understanding what was important to me and assessing how much computer lingo I could actually absorb. They even taught me some things I really ought to know already about how to about access certain software features. Their professionalism, thoroughness and patience were far more than I had expected. I don't anticipate any more software or hardware problems in the future, but I do know where I can go to get expert, patient and sympathetic help when I do. I can whole-heartedly recommend "Computer Medic" to friends and businesses in Northwest Arkansas. Remind me to bake them some cookies.

- Linda F.

They do in-home computer repairs. When the job began to take too long in our home, they offered to take my PC and continue working on it until it was completely fixed. They came back to our home, picked up the PC, fixed it and then delivered and set it up, all for no additional charge above the time they initially spent in our home. The owner, John, called and apologized for not being able to fix it in our home and then personally came by to pick up the PC and followed up to see the fix met our expectations. Our computer is our work since we own an advertising website. Tremendous job!

- michael p.

I've known Bryan for a while and sat down to talk with him about some marketing while we were talking though he provided my business with some real insights into products and services he has that can help us. I'll definitely be hiring him in the future to help manage our technology.

- Isaac W.

My laptop just suddenly stopped working, and it kept saying it had a virus, and it kept asking me for my credit card information. I guy I work with knows the guy who owns Repair It and said he was hungry for new clients and gave me his number. We talked on the phone, his name is Kurt. I described what it was doing to him, and he said he was familiar with the virus and he could take care of it, but it would take a few hours to do it right. I gave him my contact information and we met the next afternoon in Ashdown. He had me sign a work order and took the computer with him. About 5 hours later he called me back and told me he had it complete. We met again in Ashdown the following evening and he gave me the invoice for virus removal which was 69.99 plus tax. He told me it was a special he was running, and normally it was 79.99, and he powered it up and showed me how it worked. It was 100% better, back to its old self. He was very nice and extremely eager to please. He said that he is studying for a bachelors degree in computers and also what he called A Plus cetification. I dont know what that means. HE also said that this is a new business and he is working out of his personal shop at his home but he seemed very happy to do anything that is nessecary to make me happy. He also tried to get me to sign up for a maintenance program but i opted out. I was very impressed by his service and I am currently writing this review on the laptop he fixed. Would definetly call him again.

- Jake H.

Ted has always been efficient. Shows up when he says he will/knowledgeable about many programs and the workings of the program

- Linda T.

They are very straightforward and know what they are doing. The technician was very knowledgeable and got the job done quickly. The price was fair I guess.

- Max W.

Bella Vista Computer Services

Took it in, didn't required in-home service. He fixed it while I waited. Charged me his minimum, which was less than I'd seen advertised. Went to him after an unfortunate experience elsewhere and upon the advice of several friends.

- Charles B.

Alexander Technical Resources

iOnce I contacted them, we tried to boot up the computer. I then found I also had a bad monitor. They helped me with advice on my best bet and also in getting it set-up.. They had to reschedule due to the bad monitor and did not charge me extra

- Carol J.
Explore Our Solution Center for Helpful Computer Repair Expert Articles
Find Computer Repair Services in
Computer Repair Services in Rose Bud