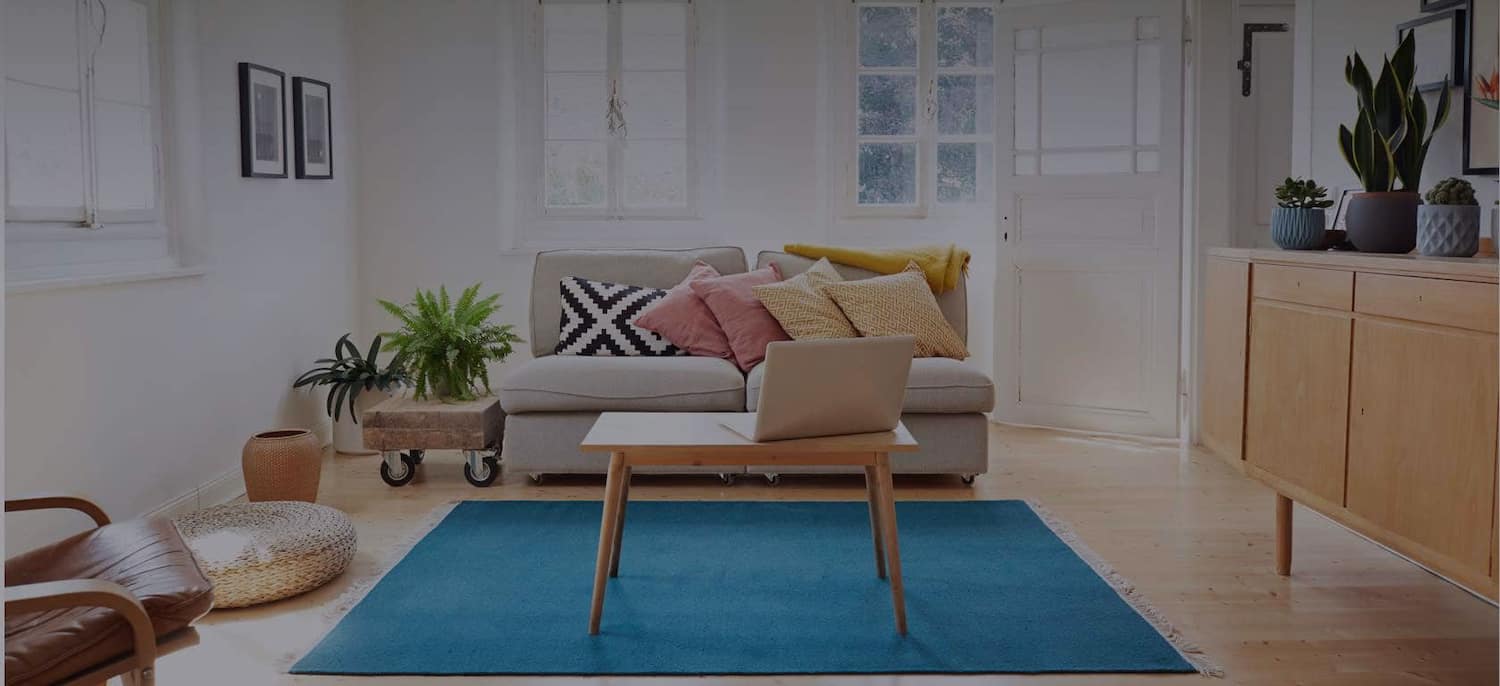 Get matched with top General Contractors in Pell City, AL
There are 4 highly-rated local general contractors.
Recent General Contractors Reviews in Pell City
Champion Windows and Home Exteriors of Birmingham

We worked with Robin Turner. She did a wonderful professional presentation pointing out all the reasons we should choose Champion. We have some unusual windows and wanted a different look. Robin helped us decide on just the right windows for a great curb appeal.

- Carmen S.

Jireh Painting & Remodeling

Jireh was very pleasant to work with, the job was started and completed within the time frame, the workers were punctual and friendly. They completed the job as specified. I would definitely hire them again!

- Kathy R.

It?s not too often that I write about a company to say how impressed I am with their service?but all I have to say is WOW. North Alabama Builders exceeded my expectations in every way possible. We worked the entire project through the company's owner, Brent. I was extremely impressed with Brent and his thorough inspection of the property, existing deck structure, listening to the vision/needs we had for the new deck and execution of the project. Brent continuously updated us throughout the project and stood behind his work in every way possible. The original estimate was very detailed and provided exactly what work we agreed upon. I was happy to see all the details in the estimate and it further provided me with confidence that Brent thought through all the details of the project. He executed exactly as he stated he would. We even ran into some issues with our existing structure (rot underneath a old door) and expanded the scope of North Alabama Builder's work. His team responded without any issues to the additional scope we added. Even with the additional work we added, Brent stayed within the budget he estimated. Additionally, there were a few details where Brent and his team went above and beyond what was in the estimate - such as painting the internal wall and trim where an old door was removed and replacing some boards in the bottom deck to make it look completely finished. We did not expect this and we were excited to see this attention to detail. We left Brent and his team with a key since we were not able to be home for the entire project. We never even thought twice about this. I would highly recommend North Alabama Builders. We were thrilled with the work and would use him again in a second.

- Paul R G.

Very professional, courteous, and eye for detail. Good communication of plans, concerns, recommendations, and anticipated costs. Excellent time frame and achieved goal for finishing once work began. Good follow-up after completion to assure satisfaction. Good clean up afterwards. As the son of a commercial contractor and having years of construction experience myself, I can highly recommend Brent and North Alabama Builders.

- d c.

The results were better than we could have imagined. From the time we broke ground, the estimated time of completion was pretty close despite working during the winter and having a couple weeks where no work could be done. The contractors were friendly and paid attention to the details we gave them. Mike was awesome with his follow up, making sure everything was done the way it was planned! He is a stickler for cleanliness and the little details that meant a lot to us with our addition. We added a master bedroom, bathroom, closet, guest bedroom, guest bathroom and mud room; remodeled a kitchen, turned a bedroom into a laundry room and closet and a bathroom into a pantry... paved a very steep driveway and poured a sidewalk and double parking slab. all in 4-5 months. Not to mention we live in an area where it is difficult to find builders/contractors that will show up much less complete a job. Excellent job and we would certainly recommend him!!!

- Barbara T.

Maine Bathroom Remodeling

We had two baths remodeled. At the end of each day, the cleaning and straightening up was very good. Eric kept us up to date on what the next day or two plans would be. Bath 1 was a complete tear out and replace, bath two we replaced the tub with a show and added to the closet where the original shower had been. Eric furnishes labor and you furnish the "pretty" items like fixtures, tile, towel holders. They used top of the line materials. We did ask for a couple of things, not in the original estimate and ran into a major wiring issue in the 2nd bath redo. We negotiated a price change that day, very fair, and moved on. The wiring was run midway down a wall instead of in the attic or near the ceiling. Caused some major rerouting, we didn't know so it was an understandable cost increase. Eric is an extremely fair person to deal with, he wants the job done right.

- Steven C.

An "A" rating isn't high enough for Mr. Bullock! He is hands down, the BEST, most professional, friendly and get-it-done handyman/carpenter I've ever hired. Will definitely hire him again.

- Pierce P.

Maine Bathroom Remodeling

We have a home built in the early 80s and at almost 20 years old things are starting to fall apart and need repairs. I am a religious watcher of DYI T.V. shows. I have even read Mike Holmes book " Make it Right" and that is how I learned how to hire a good contractor. I had contacted several companies before I settled most of which were to busy doing other things when they were suppose to be at my house on a scheduled day to give me a estimate. Then again some would show and I could tell they had no idea what they were talking about. Then there was the 2 that stood out and so I chose Sweet Home Repairs. Mr Denton the owner took the time to discribe each step that they would do and how they would put it all back together. Day 1: They started and they totally dismantled my entire bathroom minus the drywall on the ceiling. Day 2: Started off with them repairing the floor supports because the old tile leaked, re-running new water lines and replaced the unsafe receptical that was located in the lower wall near the bath tub to a safer place near the vanity and with a GFI. Last they installed plywood on the floor Day 3: Installed all new drywall on the walls and concrete board on the floor and walls where tile would go back up. All the concrete boards were sealed with a orange stuff called Kerdie . Day 4: They installed the new bathtub and laid all the tile on the floor. Day 5: Came in that morning and installed all the tile on the tub wall and around the wall of the bathroom. then grouted everything. Day 6: came in installed the pedistal sink , toilet towel bars and new toilet paper dispensor and cleaned everything. By 2 pm they were done and on there way

- Bob T.

Maine Bathroom Remodeling

This work was done at my Dad's house in North Florence. He's 92, lives alone, and he was concerned about finding a contractor who would really follow through and do good work in a reliable way. Erik and his crew really did. I live a long distance away, so I was present when Erik came to look at the work and give an estimate, but I was not there when they did the work over two and a half days the following week. Erik and Todd (who specializes in siding) were very patient and professional in explaining exactly what they would do, how, and when. They followed through exactly as they said, and my Dad is very pleased with the outcome. Erik even had a member of his crew rake leaves in my Dad's yard just because he reallized it would be difficult for Dad to manage. Erik also went out of his way to keep me informed while the work was being done. He sent several text messages and pictures from his phone. I'm sure my Dad will have them do more work in the future. I highly recommend Sweet Home Repairs.

- George Edwin F.

Maine Bathroom Remodeling

I cannot say enough good things about Erik and his team. They always show up on time and do a GREAT job. He has a calendar on his phone and he doesn't double-book, so when he tells you he'll be there Wednesday morning at 8, he's there. Another thing I truly appreciated was that Erik takes the time to explain everything that needs to be done and how his team plans to accomplish their goals. He also gives you a realistic estimate of the time it will take to do the work. If Erik weren't a phenomenal contractor, he would have made an excellent teacher because he makes sure you understand what his team is doing and why. He and his guys are personable and professional and always left the house as clean as they found it, which is especially impressive given the fact that two of the days they were working it was pouring rain. I would heartily recommend Sweet Home Repairs to anyone. They are honest men and true home experts who make sure that things get done right the first time.

- Sara M.
Contractors in Pell City
Business Description:

We do not manufacture windows or doors for homes nor do we use Insulated glass. Strafford Window Mfg. manufacturers custom wood windows for barns, sheds, stables, pool houses, cabin, porches and interior applications in the home. Our windows are made of all wood and single strength glass. Call for pricing on Tempered glass. Strafford Window MFG. manufactures Sashes, Transoms, Single Hung Window Units, Hopper Window Units, Fixed Window Units and Screens.

Recent Review:

These windows are solid, well built and look great. I will be ordering more for my house.

Reviewed by Don P.

Business Description:

OG Custom Carpentry Specializes in Interior Trim, Custom Decks, Custom Wood Fences, Custom Staircases, Personalized Coffer Ceilings. We also Install Cabinets. We offer Free Estimates, and are willing to work with everyone's Needs. We have More than 10 Years of Carpentry Experience. And are Owner- Operated. OG Custom Carpentry is here to Create Unique and Personalized Woodwork.

Recent Review:

They are honest ,hard workers ,job was complete , they did excelent job , definitely recommend

Reviewed by Max G.

Business Description:

There's never been a better time to transform you home with Champion of Birmingham! Think of us as a one-stop shop for everything you need to beautify your home's exterior: windows, sunrooms, siding, roofing and doors. Only Champion offers the superior energy efficiency of Comfort 365 Windows, industry-leading limited lifetime guarantee, and award winning products made in the USA. For over 60 years, Champion has been manufacturing and installing quality windows, doors and sunrooms while crea...

Recent Review:

Champion windows is unresponsive, it take several attempts to have a representative contact, during & after our installation. Our windows were misorded, arrived broken, and the job site was left a complete mess. Champion ordered 3 windows incorrectly & one arrive broken. We had to continuously call them to track down to have our 3 windows put in & one repaired. The debris left on site, broken glass, nails, trash, ended with a nail in my car tire & having hire a clean up crew to help pick up the hard to clean up glass & debris. The window payne around our picture window inside the house was badly beat up & damaged, the install team put colored Chaulk to hide it. Additionally, the crew put white trim around our windows, when we ordered grey. The crew leaders left for 2.5 to go get the correct color. I was the one who caught their error after they put the white trim up around the picture window. Crew admitted to not checking the inventory for our job before they arrived to start our job. It's beyond repairable and need replaced. The install team cut our siding, two big cut marks on our hime. 2nd time Champion came to right their wrong, they left our home with a still broken window & the window that needs replaced due to manufacturing error on the inside of the glass, it's scratch. 3 rd time Champion sent the Regional Manager to come out to evaluate the damage. He he confirmed. We now have to wait to have our issue fixed & take a 4 day off from work to have Champion Windows back to our home. I believe we deserve compensation beyond delivering the right good & services. We should be refunded the cost of clean up and car tire, along w time off from work. I would not recommend them.

Reviewed by Kasey F.

Business Description:

Holland Homes LLC is a full service residential contracting company for all of your needs. From small repairs to full custom homes and renovations there is no job too big or small. We provide a quality service for all of our valued customers while providing a superior product on all of our projects. Our priority is to achieve full customer satisfaction on every job while building a relationship of trust with every client to ensure a successful job. With great attention to detail on every job,...

Recent Review:

I need someone to financing my roof no one will do ??no one out there do financing anymore thank you alls steve 01/05/2019 angies list can anyone help me>256-525-0822>1801 dooley ave Anniston,alabama

Reviewed by steve c.

Business Description:

License Contractor:Quinney Contracting qualified and ready for the job,willing to help others in there time of need.We also know people need the job done and want business's to work with them,we are more than willing and able to work with you.

Recent Review:

I paid him in full on 08-17-2019, and he has yet to complete the repairs. Despite numerous contacts he claims he is too busy to complete the job. He has left an 83 year old house occupant with a leaking roof and unfinished dry wall and the cold weather has arrived. I only selected him from a recommendation from Angie's list.

Reviewed by Jon A.

Rating Not Available

Pros who have not yet received a review do not have a rating displayed.

Business Description:

we handle all your construction needs.

Rating Not Available

Pros who have not yet received a review do not have a rating displayed.

Business Description:

We are a family owned and operated! All our employees are our family members! We are a small company with four employees. We can service any of your home, office, church or apartment needs at prices you can afford.

Business Description:

contracting and sub concontracting

Recent Review:

I had used this company to remove the old roof prior to moving the house to a new location. I called on them to replace the roof and ready it for shingles. They did an excellent job and though they charged me extra for materials that were needed along the way, I am satisfied that they did a good job. I would certainly use this company again because they do what they say they will do.

Reviewed by John J.

Business Description:

I have been in business for 12 years and i make sure all customers are happy before the job is done

Rating Not Available

Pros who have not yet received a review do not have a rating displayed.

Business Description:

Expect only the best from locally owned and operated M&B Supply LLC! At M&B, we continue to deliver superior service and a pleasant customer experience, and have been since 2007. The layout and appearance of your home can truly shape your day-to-day lifestyle. If it's time to give your property an update, turn to the professionals at M&B Supply LLC, where our goal is to transform your home so that it meets your functional and aesthetic needs. Whether you're looking to update a single room i...
General Contractors in Pell City