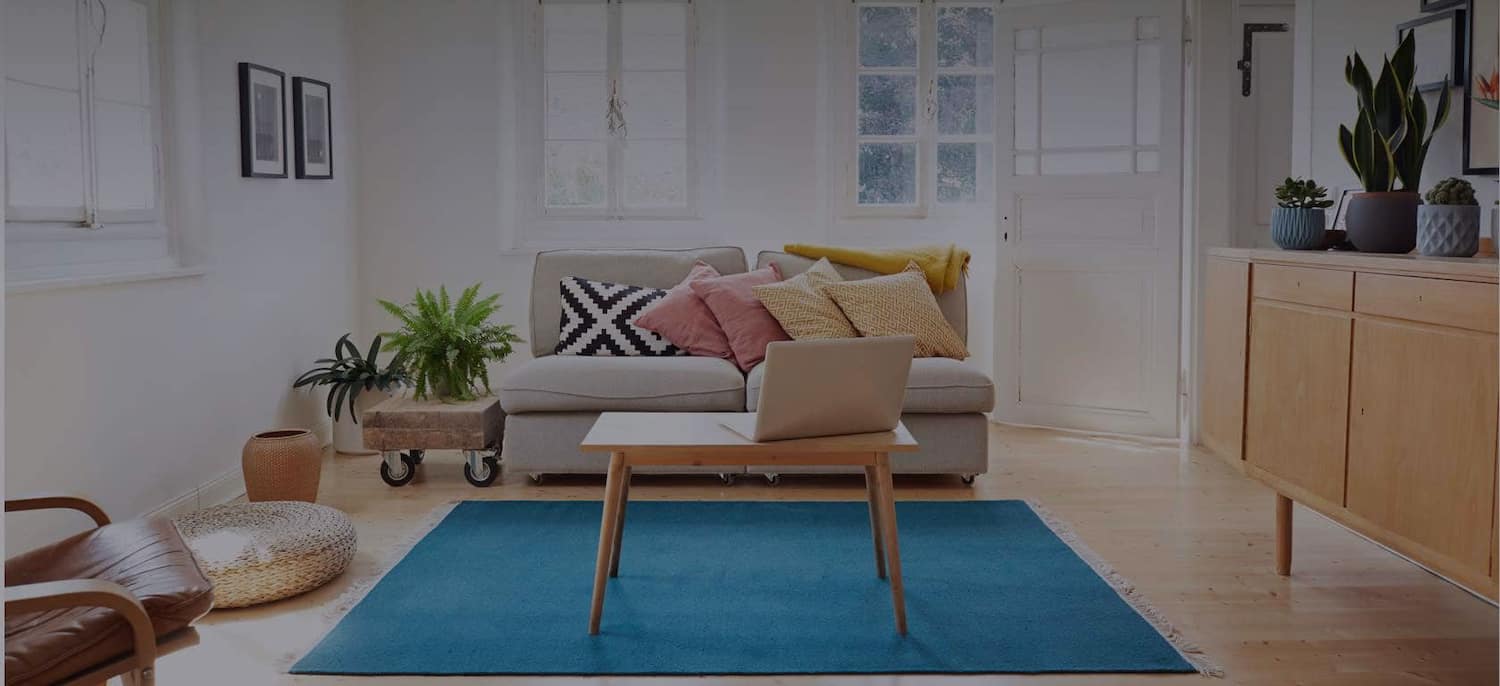 Get matched with top Patio Pavers in Big Lake, AK
There are 3 highly-rated local patio pavers.
Recent Hardscaping Reviews in Big Lake
Great experience all around, Russ was very responsive and knowledgeable and his entire team were professional and courteous. Appreciated his advice and suggestions. Shout out to Austin and Chris for their roles as leads on the project. Love the results and would definitely recommend

- Barbara E.

Excellent. The whole job was done in a shorter time than expected, and done in a professional manner that exceed our expectations. We highly recommend Rock Landscaping, and will use their services again.

- Andy B.

They did an excellent work. They were very careful not to damage our trees, highly professional and responsive to our request on changing orders. The work is just perfect! They were very honest and I was charged fairly. I highly recommend this company.

- James F.

Outstanding! They did an excellent job, I would recommend them without hesitations to friends and family.

- Ryan S.

Russ and his crew did a great job under the added pressure of getting important parts of the project done before freeze-up. I also increased the scope of the project as we got into it and Russ was very responsive and worked with me and had great suggestions about how to most cost-effectively accomplish the additional work. Russ has lots of experience and knows what he is doing and the quality of the work is the best I've ever seen. I look forward to working with Russ on several projects in 2019.

- Barbara D.

They do amazing work. They actually use big boulder rocks. They set them in the ground to make a flat surface on one side. They are just amazing at what they do. Their rock stairs are so easy to navigate. I would like to give them an A+ if possible.

- Vicky R.

His crew was outstanding, very knowledgeable and did what they said they would and more. The price was fair. I will recommend and use him, again.

- Todd D.

The project went very well, we have added some work during the project, but Rock Landscaping worked with us and everything worked and looked beautiful. They did a phenomenal job. We are looking forward for the next project with them.

- Rhonda W.

The final product simply is too nice. Now we have to improve the house to match the new landscaping and driveway. Russ proved to be an excellent, responsive contractor. I've zero complaints with his services and commend his rock wall construction crew for their skills and artistry.

- Dan S.

I wasn't sure exactly what I was looking for when I initially contacted Russ but after meeting with him and discussing everything he gave me a great price on a project that ended up transforming the look and feel of my property. Throughout the project he maintained good communication and despite the fact that I requested some last minute changes he was extremely accomodating. The entire crew was professional and exhibited great craftsmanship.

- Lance n.
Hardscapers in Big Lake
Business Description:

We are providing unparalleled customer support and outstanding quality services in ground maintenance. Since our founding, we have built up a staff of professionals to serve your every lawn maintenance and snow removal need. We employ experts in lawn care, snow and ice management, and landscaping to give you a personalized and custom approach to your outdoor design needs. Our recent expansion has enabled us to expand our client base and revamp our landscape service offering. The mission of Qu...

Recent Review:

I got my car stuck to the axles in snow in the driveway of the house we're selling. Thought I could make it but no. He was there 15 minutes after I called! He not only plowed the driveway out but helped me get my car out of the way (he did most the work!) so workmen and potential buyers could get in there. He billed me about half of what I expected to pay. He's just a good honest guy and I highly recommend him to anyone.

Reviewed by Tressa Camille L.

Business Description:

With 35 years experience, Rock Landscaping provides landscaping services throughout the Anchorage Eagle River Wasilla Big lake area. We specialize in redeveloping the rugged Alaskan landscape into beautiful lawns with natural rock walls natural stone fire pits natural stone walkways for customers who want more outdoor living space, larger driveways or who need to divert water away from their foundations.

Recent Review:

Rock Landscaping was not interested in doing our project.

Reviewed by Scott L.

Business Description:

Elevate Construction LLC is a licensed and insured General contractor with Residential endorsement. Our goal is to do the best Job at the highest quality using creative and unique solutions to best suit your project. We can help with any of your construction needs from small repairs or upgrades to that dream Kitchen or bathroom remodel. Want to build your dream house or a housing complex for income property we do that too. We even do commercial warehouses and remodeling.

Recent Review:

Elevate AK did the drop of our living room. Including a lot of work like replacing stairs, railings, and exterior work. It's a big project so I'm glad that they had a very courteous respectful crew in my house around my family. Did a good job of listening to us on our concerns and opinions and still finding an economical solution. Love the stone work too.

Reviewed by Jill B.

Business Description:

Lawn Maintenance & Landscaping Contractor JUST CALL A-1 !

Recent Review:

The following review is my personal experience with A1 and my own opinion only. Sadly, I did not do my due diligence on this company. It came to light from several people and digging further into reviews, after my experience with A1, that I was treated like many other customers were...horribly. My experience with the main employee, Ted, and the owner, Brett, was, how can I say without being a whiny woman, tragic at best. They both tried to intimidate and bully me when I questioned the inadequate job their company did. I filed a complaint about their improper grading of my property with the Better Business Bureau (BBB) when I could get no assistance from A1 to correct their mistakes. I suggest if you're reading this review you also read the review at the BBB website. Long story short, A1 did not adequately complete the work I paid for, the owner screamed and yelled at me when I called him on it, employee Ted conveniently forgot we spoke and in my opinion, had I been a man they would have treated me with much more respect. I would not recommend A1 or any other company affiliated with the owner or their employees. Read the reviews at as many sites as you can about this company, its owners and employees before selecting this business.

Reviewed by Lorna-Jean S.

Business Description:

Rock Ridge Services has been serving the Wasilla and Mat-Su Valley Since 2003. Their dedication to creativity, quality and excellence has been proven time and time again from small backyard projects to those as large as the local Wal-Mart store.

Recent Review:

I talked to Russ on Thursday about having him come out and give me a quote for excavating and a retaining wall. He told me he would be in Eagle River on Saturday and could come over at 08:45 am. I woke up early to be available and waited 2 hours for him to show up, he never did and never called to advise he would be late. When I called him 2 hours later to find out if he was coming, he asked me if I was available in 20-25 minutes, but didn't mention we had an appointment 2 hours before that. He got offended when I mentioned I had been available all morning since we had an appointment 2 hours ago. He then said something came up he wasn't going to go into and told me this wasn't a good way to start off. He then told me he was going to pass and hung up on me! A simple apology or acknowledgement that he left me hanging for two hours would have been sufficient for me, but apparently that was too much for him to handle! I'm glad I got to see his true colors before I hired him for a job, clearly he has terrible customer service based on my brief interaction with him.

Reviewed by Bryan R.

Business Description:

Historic New England Fieldstone for Architectural Stone Veneer, Stonewalls and Hardscapes. Our stone is used for siding on homes and commercial buildings. Available in 5 colors and 5 shapes. As easy to install and as affordable as man-made stone, with the beauty and durability of all natural real stone. View photos and videos on our website http://www.Stoneyard.com. Or visit a local masonry supply or building material dealer. Stoneyard.com is the home to all-natural Historic New Engla...

Recent Review:

It's rather scary that this place showed up on the "Write a Review" pop list here.  I have never visited this place, either online or in person, and I've certainly never bought anything from them.  Never even heard of them until $1500 charges started appearing on my credit card.  I disputed the charges with the credit card company and didn't have to pay, then more charges from Stoneyard appeared a few months later.  In the end, I had to cancel the credit card.  No idea how this happened - these are the only erroneous charges I've ever had in decades of using credit cards.


Reviewed by steven l.

Rating Not Available

Pros who have not yet received a review do not have a rating displayed.

Business Description:

Cardenas Landscaping Service LLC is a Landscaper, Landscaping Company, Landscape Contractor, Landscape Designer, & Landscape Architect located in Anchorage, AK that services all of Anchorage & the surrounding area. We specialize in Landscaping, Lawn Care Service, Snow Removal Service, Landscape Design, Landscaping Services, Lawn Maintenance, Lawn Service, & more. Here at Cardenas Landscaping Service LLC, our mission is to enhance the look of your outdoor space. We are highly trained professi...

Rating Not Available

Pros who have not yet received a review do not have a rating displayed.

Business Description:

The end product will be your Blue Prints, Floor Plans, Notes or drawings (non-technical nor artistic required) designed and converted digitally into 3D (Isometric) full color digital images. (animation available). The purpose and value of my service is convey ideas and purpose of my Clients (Architects, Designers, Artists, Contractors, Home Owners etc.) into images from 8.5 to 11" to Large format such as Poster Board or Bill Board size for advertisement or demonstration, Video 3D animation al...

Business Description:

Sunshine Garden Services and Landscaping has been in business for 20+ years offering superior service.

Recent Review:

Last time we tried to hire was not acceptable.


Reviewed by Jolyn Z.