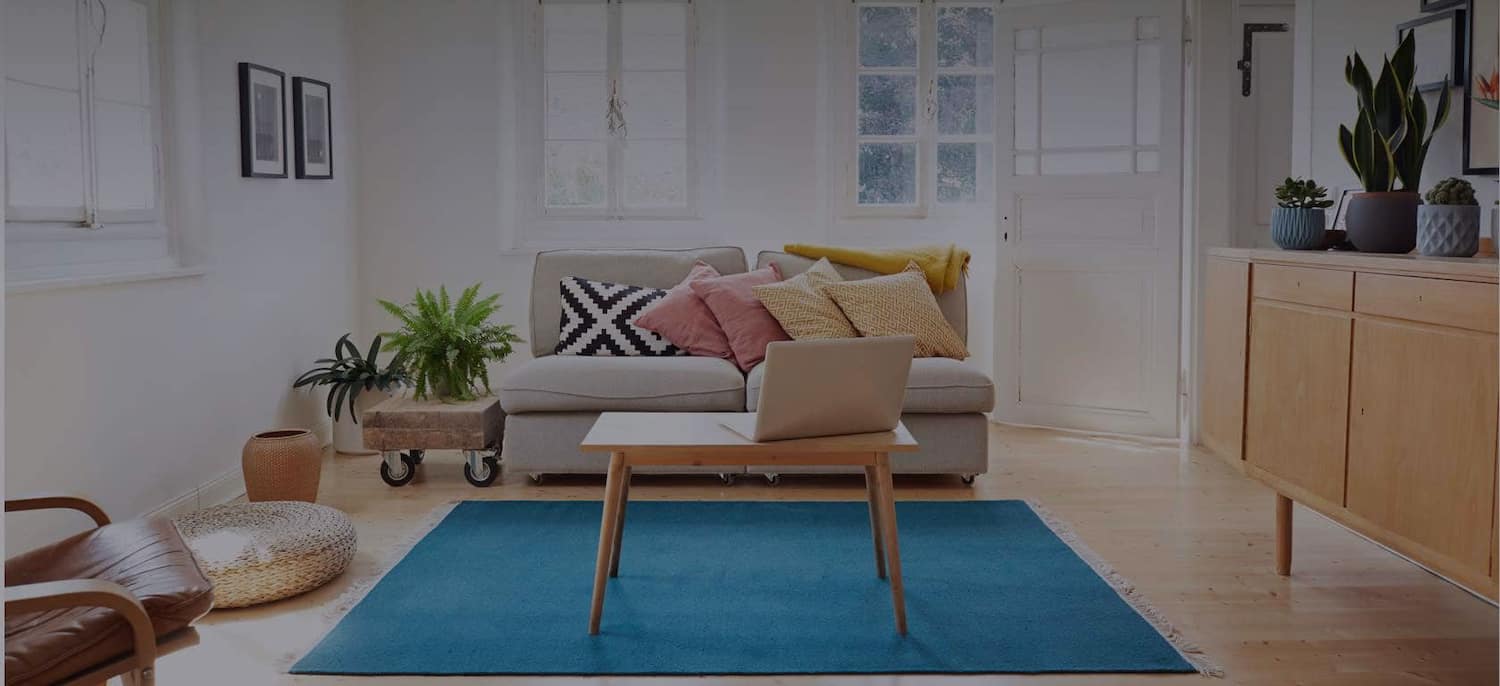 Get matched with top Garage Builders in Richland, WA
There are 8 highly-rated local garage builders.
Recent Garage Building Reviews in Richland
Outstanding response to repair old roof after storm damage without charge. Excellent quality of work Low pressure sales with followup after the job was completed Comments from neighbors as to the polite crew and well maintained vehicles, hoists,restroom etc.

- michael m.

I chose Palmer Roofing because they had an excellent rating on Angie's List and I was not disappointed. From the moment I called them for an estimate to the day they finished the roof, they were polite, professional, and always very responsive to any questions that I had. They always kept us up to date on the details of putting the new roof on and were up front and honest with us (before we paid them) that there might be a small issue that would be an additional cost.  We were pleased with everyone that we had contact with, and cannot say enough good things about Palmer Roofing. They definitely deserve to be rated as high as they are on Angies List and we will recommend them to anyone who needs any work done to their roof.

- Jennifer C.

The contractor provided useful suggestions during design to reduce overall cost, make it easier to construct, and improve overall shop usability.  Construction went well with the contractor and subcontractors working efficiently, using good construction practices, performing quality work, and accommodating a need to minimize impact on sensitive habitat.  There was minimal rework and impact to the property.  The project was completed near the original cost estimate with small overruns on interior painting (originally the homeowner was going to self perform) and an additional frost free spigot and underground piping requested by the homeowner after construction started.  The contractor was in constant communication with us throughout the project.  There were a couple of short construction delays due to delivery of special order items and lack of available subcontractors.  The final structure fully met our expectations - the hip roof, stucco siding, doors and windows, roofing material, and color scheme match those of the main house. We could not be more pleased with the outcome.  It was a great experience and pleasure to work with Benson Construction and their subcontractors.  We highly recommend getting Benson Contruction involved in your project.

- Judy f.

They helped us design the best look for our situation. They kept us informed on what was happening when. have Had good comments on the results.

- Anne W.

He was prompt, fair priced, and cleaned up after himself. I would use him for whatever my next job is.

- Matt C.

Columbia Basin Home Improvement LLC

Jerry and Kevin Peters (the owners) are awesome! From our initial meeting through to final inspection they were attentive and readily available. They managed their subcontractors and ensured the project stayed on schedule and within budget. Even on the days they were not on site ( which weren't many), they were in touch via phone. I am detail oreinted and have very high standards/expectations. Jerry and Kevin not only met my expectations, in some areas they exceeded them! Their input during the design phase provided me with with great information that assisted me in making a variety of decisions from location on lot, pros and cons for differnt building types (stick or pole), building height, types of doors, etc. I never felt any "salesmanship" to build something larger or more expensive.  In fact, they listened to how I wanted to use the shop and offered several suggestions that would help me keep costs down. During the building phase, they ensured the work was progressing smoothly, materials were delivered or made avaiable as needed for their subcontractors, and had their subs/inspectors scheduled such that there was minimal delay between pouring the slabs, framing, siding, roofing, painting, inspections, etc. They were always willing to answer my questions and gave immediate attention to any of my concerns.  Their subcontractors were professional, efficient, and also took time to answer questions. They cleaned up each day before they left and were very respectful about not throwing their cigarette butts on the ground. In addition, I have three dogs (two of which are puppies) and everyone on their team was very good about ensuring they didn't let them loose. The quality of their work is excellent. The shop and patio are well built. The combination of providing quality products and services AND their dedication to  top notch customer care is what makes Columbia Basin Home Improvement that rare gem in today's market!  I will definitely be using them again in the future.

- Anne D.

Greg Hanrahan was excellent to work with. He was professional and communicated extremely well through whole process. The room turned out awesome! Patched up all the walls - installed new door - repainted walls and ceiling - put new molding around floor - repaired closet - room looks brand new! Greg went above and beyond my expectations.

- Rick B.

NOBLE BUILDINGS NORTHWEST

Job went quite well with Noble.  Having worked in engineering and construction for 35 years, I put together a "request for proposal" that detailed out specifically what I wanted, site specifics, and information I needed back from the bidders to make contractor choice.  I sent out the RFQ to seven local pole building contractors, giving 3 weeks for a response. I received 6 responses, but Noble and one other respondent that acted like they really read the RFQ and provided information back such as a starting price, information on the siding to be used, options on finishing, etc. Two others only responded with phone calls and "yea we could do that" but no real written information. A couple others sent broshures but didn't respond to my bulleted list of specifics.  Three of the respondents called back like 6 weeks later with bids, but by then we had already picked Noble. Noble was about $1500 higher than our lowest bid, but was bidding better materials, better schedule, and specific features (like the big garage doors) that the low bidder missed. Once I had picked Noble as my preferred vendor, we sat down and went over each specification. They offered several suggestions that lowered the cost a bit, and I ended up with a bigger building (which I needed) for the same budget. The also offered up some nice wainscotting and such that really made the building look good.  I hadn't thought much about the need for a least gravel approaches to the doors and such. They helped me understand what was needed-- loose dirt wasn't going to work well!!  They gave me at-cost prices for a few extras that I decided I wanted as the building was being finished. Fixed price contractors have the opportunity to gouge at the point, because you are stuck, but Keven and Kyle didn't do that to me. Overall we were very happy and we really like the building they did. Sure, we wish it could be cheaper and done instantly, I was reasonably flexible in timing, so it wasn't done very quickly.  I'd guess about 6 weeks from 1st shovel to final turnover. Sometimes they would work other jobs and mine would stay idle for a couple of days, but I told them up front that was OK  because being flexible like that helps lower the cost to the buyer.  But they also worked several weekends and most days were 10 or 12 hour days. They failed one building inspection (county inspectors). Didn't have enough fasteners on some joist joiners. They had that taken care of immediately. When working with a general contractor, sub-contractors they use can put liens on your property for things they do or supply. If the general doesn't pay them, the sub can come after you. We worked with Noble, and did not pay them until we had written statements back that they had been paid and the liens were cleared. Noble was fine with this.

- Steven S.

Construction Concepts Home Improvements LLC

They have been really good. They have done several jobs for us and we keep calling them for other work, so they are good. They even worked Saturday and Father's Day. We will use them if we need anything else done.

- NR d.

Columbia Basin Home Improvement LLC

The jobs both went GREAT!  We couldn't have asked for a more professional crew, plus they are easy and fun to work with.  Both jobs were completed on time and their bid was compreable to others we received for doing the same work.  They don't leave a mess at the end of the day, the crews clean up after themselves before they leave for the evening.  Timeliness is important to us and these contractors were timely and reliable.  Our home is beautiful and looks like a new place after they were done. We have no problem recommending Columbia Basin Home Improvement to anyone who askes us who remodeled our home.  These guys know their business and are willing to work with the homeowner throughout the project.  If you need a good contractor contact Keven and Pete at Columbia Basin Home Improvement for you next job.  Highly recomment!!!

- Anita B.
Garage Builders in Richland
Explore Our Solution Center for Helpful Garage Builder Articles
Garage Builders in Richland