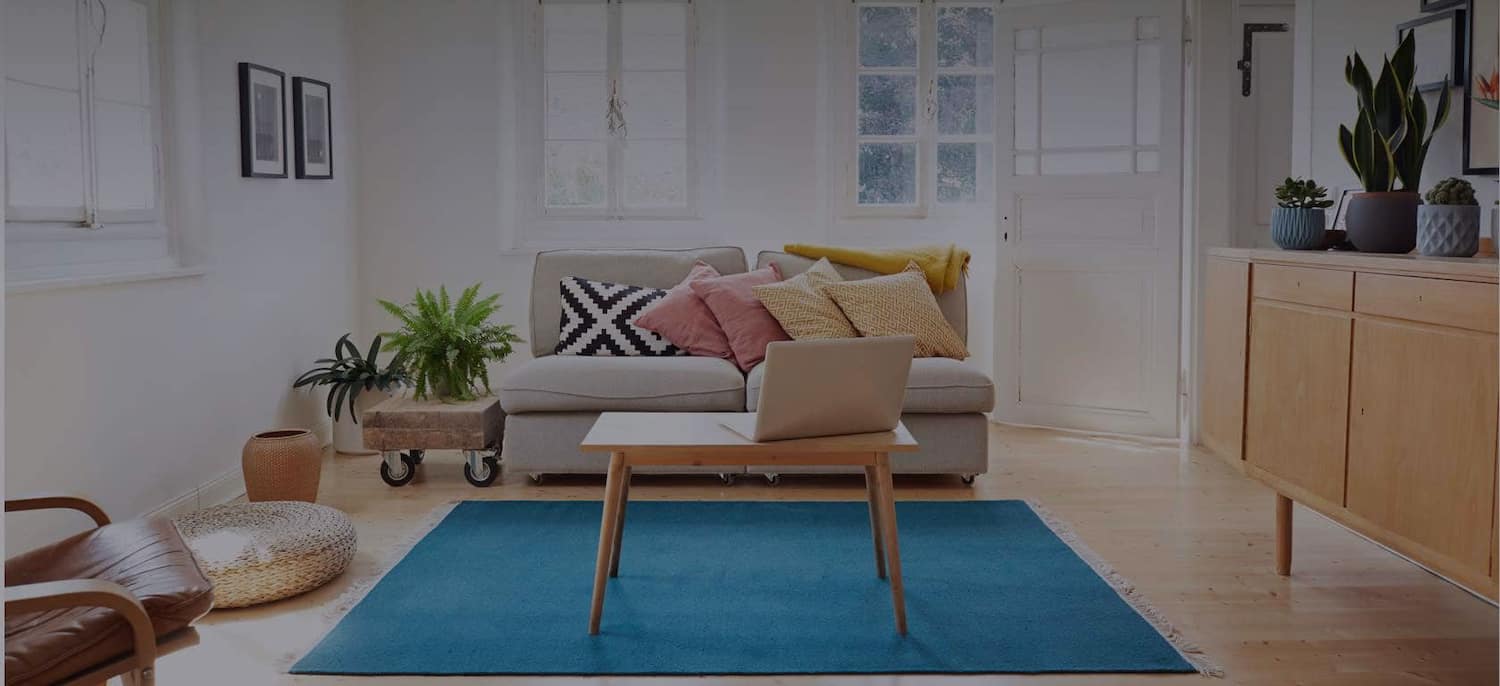 Get matched with top Home Builders in Soddy Daisy, TN
There are 20 highly-rated local home builders.
Recent Home Builder Reviews in Soddy Daisy
Jason Taylor Construction

Jason and his crew did an amazing job helping me "flip" several homes here in NW Ga. Hated to see him go to Charleston, but hey - it's the ocean so who can blame him! I'd hire him again without a doubt. We've completed simple paint/flooring/countertops/appliances flips, and we've taken a few down to the studs and started over. He managed several subcontractors and did a lot of the work himself. I'd highly recommend him for pretty much anything that can be done on a house!

- Michael W.

Champion Windows and Home Exteriors of Chattanooga

Salesman very informative and pleasant. Presentation way too long and he kept changing the estimate and asking what I was willing to pay. Great windows but too expensive.

- Shirley Z.

Tailored Construction & Development Inc.

Two months past "year warranty " and still waiting.... I suggest getting everything in writing and witnessed.

- Keith R.

J Brewer & Associates installed a basement bath and drywall in a basement room, requiring removal of a steel support post and replacement with heavy lumber supports so that a doorway could be relocated. Additionally, they hung 10 doors (10) for this project. The bathroom was a joint effort in that my husband and I selected, purchased, and staged almost all of the material other than standard trim, drywall, etc. (Thus the price shown was primarily labor.) Additionally, my husband installed and wired the lighting and switches, though the J Brewer crew pulled in the necessary wiring where walls and drywall were installed. The fellow in charge of the job, who did most of it, was an outstanding framer. We were totally amazed at the replacement of the support post with framing lumber ! He also did a superb job on the plumbing, shower installation (the wall had to be squared for that one!), toilet installation, and sink/faucet installation. My husband said "I wish I knew at your age what you know how to do!" (He is very young - about 30.) He was an extremely fine young man, very polite, on time, agreeable, and willing to tackle any problem. My husband thought very highly also of the young man who installed the floor tile, and more specifically, the man who hung the doors. (Note that my husband is a perfectionist!) We were very pleased with the drywall work. They cleaned up everything very well as the job progressed and after the job was complete. With the joint effort involved, there was some back and forth negotiations and defining details on the contract, e.g., who would do exactly what with regard to electrical, especially. These contracts tend to be fairly general and I do advise anyone using any contractor doing modifications or additions to carefully think about all the interfaces and make sure they are handled in the contract so there is no misunderstanding about what services will be performed for the price quoted. J Brewer was very good to work with on defining details of the contract.

- Sherry K.

The job was done very well. no mess left work hard at it very pecise in his work goes above and beyond his quote and takes pride in his work. For the price he gave us i felt he did alot more work then what the price was. he was done with the job at the time he said he would be.

- Tammy L.

Todd Phillips Construction

Todd and his crew did an excellent job on a custom bathroom remodel project. He listened carefully to what we wanted which was out of the ordinary. He suggested ways to economize, although we decided to go with higher budget materials. When we had a small plumbing problem at the end, he was back within a day to get it fixed.

- Wiley S.

Todd Phillips Construction

We highly recommend Todd Phillips Construction. Todd demonstrated knowledge, professionalism, integrity, and honesty throughout all phases of this project. Read on to find out why you should also hire Todd Phillips Construction for your project..... Our son was diagnosed with Duchenne Muscular Dystrophy (progressive terminal disease) in 2004. We were unable to sell our house and move into a suitable handicap accessible house due to the weak housing market so we finally decided to invest in a remodel. Over the course of a year, we met with several builders and most would not return for a second visit or return our phone calls due to my overly ambitious renovation plans. My wife found Todd Phillips Construction on Angie's List and we knew immediately that he was going to be the builder that would help us realize our dream remodel. During our first meeting, Todd walked step by step through our remodel plans and literally on the back of napkin estimated every expense that this project would incur. He said that if we selected him that a more formal estimate would be prepared. After Todd was selected he immediately brought in all of his sub contractors to build a formal proposal. The detailed proposal was within 10% of the original back of the napkin estimate. Todd's quote was 50% less than the other contractor who was selected as a finalist. The second contractor provided almost no detail in his estimate ($250/sq ft for the Kitchen & $100/sq ft for the bedroom and handicap bathroom). This is a lot of writing to simply say that Todd Phillips understands the entire construction process from materials, labor, quality of finish, sub contractor pricing, time lines, and especially how to exceed his customers expectations. A few of the memorable highlights from our project are Todd?s ethics, honesty, and integrity. He does exactly what he promises and does not try to cut corners or hit you with surprise expenses. He owns the project from start to finish. Prior to starting our job, Todd called me twice with thoughts and ideas he had while sleeping (I think) about modifications that we should make to our remodel plans. The first idea was to recess the support beams in the ceiling so that we would end up with a smooth flat ceiling versus having large cased openings between the rooms where walls were removed. This absolutely made a huge difference in the finished project. The second idea was for the flooring system for our son's handicap bedroom & bathroom. Todd saved us over $5,000 by coming up with a plan to avoid installing a concrete slab floor. And my favorite memory was a comment he made as I was trying to cut expenses, Todd said, "I understand that this is your house but you need to understand that this is my house too. If we are going to do this project then we are going to do it right and I am not going to let you make a mistake that we both have to live with". Todd completely took ownership of making this remodel perfect. It has been a month since Todd turned our house back over to us and I still find myself sitting in the Family Room staring into our new custom kitchen with childlike amazement. The Crazy Horse granite installed on the kitchen island is the centerpiece of the project. Todd?s granite supplier did an amazing job with the semi-precious (leathered) finish. Everyone who comes into our house is immediately drawn to the island and stares at it like a piece of artwork. The catalyst for this project was our need for handicap accessibility. Todd worked with his sub contractors to build a custom matching concrete and brick handicap ramp and patio so that our son can easily get into the house. In our son?s bathroom he made sure the fixtures and custom slate roll-in shower were built to ADA specifications. Close attention to detail was paid throughout this project to make sure our son?s needs were being taken care of and that this house was going to be our perfect home. Todd Phillips Construction will be the only call we make for future projects and I highly recommend that you give him a call too.

- Todd C.

Todd Phillips Construction

I am absolutely thrilled with the home Todd Phillips built. From the very beginning in February of 2012 to the day we moved in, July 29, 2012, Todd was professional, punctual and very very knowledgeable. This was our first time building a house and he shared his knowledge with us without being overbearing. He suggested many things that improved the quality of our home, saved us money and honestly were just great ideas. All of the subs that he used were professional, did great work, and were prompt in returning to finish work or correct the very, very few minor problems that arose (i.e., paint touch ups, plumbing modifications, nothing that they had done wrong) Todd helped us get the most house we could for the money. We are very happy with our home.

- Susan H.

Todd Phillips Construction

Mr. Phillips and his excellent crew of contractors first helped us refine our wishes into something that was practical for our house and budget. He made many helpful suggestions on how to do things better and cheaper. His crew were on time, polite and hard working. Mr. Phillips explained all details and the inevitable delays while making the project happen as fast as possible. We are pleased with the result and have a much more comfortable and valuable house.

- Wiley S.

Todd Phillips Construction

I found Todd on Angie's List and I thought from previous reviews builders he would be the type of person I would like to do business with. We met in Dalton, GA, in January 2013 to discuss the house I wanted to build and the type of lot I wanted. Todd went many extra miles in helping me find a lot. We spent two long afternoons driving all over northwest Georgia looking at available land but didn't find exactly what I was looking for. I had to return to Houston and shortly thereafter I found on the internet a wooded lot for sale in the right area and for the right price. Todd arranged for a real estate agent to video the property and neighborhood for me. I decided to buy it. and flew back to Georgia for the closing. In May I moved to an apartment in Dalton and waited for my house in Houston to sell before starting to build about July 1, 2013. A week before construction was to start, I decided for several reasons not to build the house I had plans for and switched to another plan. Although I'm sure Todd was taken aback, he didn't have any objections or problems canceling some things that had already been ordered and started to build the new house as scheduled. Never having a custom house before, I depended on Todd and people and companies he deals with for direction and advice and I believe they all served me well. Minor changes and adjustments were done promptly and satisfactorily. Todd told me I would probably be in the house by the end of August or early September. Once construction started, it proceeded with few delays, even though it rained almost every day. I moved in August 30th. I love the results and would highly recommend Todd and his team to anyone who is interested in having a house tailored to their needs (I'm shorter than average) and desires.

- Pamela E.
House Builders in Soddy Daisy
Explore Our Solution Center for Helpful Home Builder Articles
Home Builders in Soddy Daisy