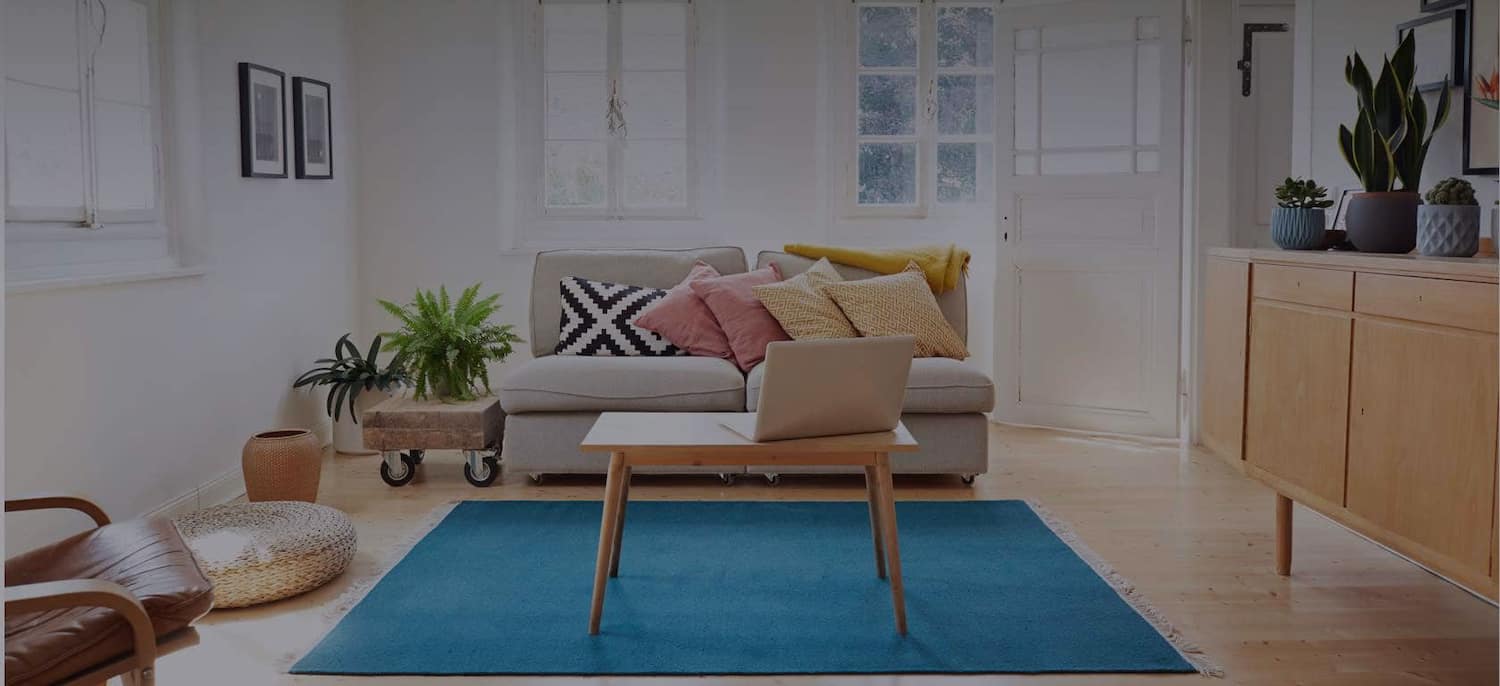 Get matched with top Structural Engineers in Knoxville, TN
There are 3 highly-rated local structural engineers.
Recent Structural Engineering Reviews in Knoxville
Job was more difficult than planned/estimated and Custom Renovations Company worked tirelessly to get it just right. My railing is very nice and will last a life time. I expect the best when I call Mark Steck and he (and the Company) deliver their best every job. If you are looking for value for the money, call Custom Renovations Company. One call does it all (it really does.)

- Nancy B.

CRITERIUM CORUM ENGINEERS

They are very helpful. Very knowledgeable. Very kind. Corum is an structural engineering firm. It isn't just somebody telling you something. You consider people sell a house, they have inspections, and they pay a lot for that. This is structural. They didn't do any actual work, its an report. The time to check things out. They call when they were close to coming. He had called me, and he was late with an back up over here. It was very nice. If I had an problem, I would use them again.

- Imogene H.

This was a huge project affecting every system in the house. We had an old water well that had been out of use since the 1960's and wondered if it could be used for a geothermal heat exchange system to heat and cool a large old house. Once again Mark Steck knew which subs to call. He knew the company that had installed more of these geothermal systems than anyone in East Tennessee. Our well was tested and passed. Mark's crew removed the massive old concrete well top that had been there since the house was built in 1938, another subcontractor installed the pump and return, Mark's crew dug the trenches and the plumbers laid the pipe into the furnace room. It took the HVAC sub two days just to remove the old monster furnace. Two days later our new Climatemaster Tranquility 27 system was up and running providing clean, cheap heat to a big old house. Mark's crew re-graded and reseeded our yard. Several return trips worked out the bugs in the new system but we are very, very happy that we made the change and we could not have done it without Mark's help.

- Roy C.

American Foundation and Basement Repairs, LLC

The job went well overall.  I was a little frustrated that the original quote was $6,250 and the cost ended up being $7,670.  I was aware there was a possibility of this since they never know how deep they will need to drill for the Push Piers.  I was just caught off guard by how much more the final invoice ended up being. I do think everyone was very professional.  They showed up on time and completed the job when they said they would.  I would definitely use them again and recommend them.

- Helene S.

Corum Engineering Design & Inspection

It took the engineer about 30 minutes to complete his inspection and his report was emailed within 3-4 days.

- Charles D.

Corum Engineering Design & Inspection

. Ron Corum was very professional, punctual, nice, and knowledgeable. He know what was happening with our house and foundation, why it happened, and how to fix it. I would deffinitely have him look at any foundation/structural issue before having others who perform services to quote solutions and prices to fix it. I had another company look at our situation several months ago (a reputable company) and their solution was not even considered by Corum Engineering. Ron does not do the repairs, and he gets no compensation from the repair companies so he is unbiased in his solution. This is the only way to approach structural and foundation issues in my oppinion.

- Keeley B.

Found CRC on Angies list, contacted six different companies, four looked over the job, and we got only two quotes. CRC's owner (Mark) paid better attention to our needs and wants. Plus they had a better quote for the job. He and his crew showed on time and worked thru rain delays. Due to budgeting, we replaced siding, a door and insulation on one side of the house. The crew worked thru 100 degree heat for two days and got the job finished on time.

- Wendy P.

Since I am paraplegic, I have to hire 'handymen' for chores like cleaning the house gutters, etc. Although we found Custom Renovations listed under Angie's 'Handyman' listing, Mark Steck is much more than that. He built custom homes in Colorado before moving to Tennessee. His work is of the highest quality. He creates as little mess as possible and cleans up everything when he is done. He has extensive construction knowledge and explains things clearly. In a sea of shoddy, uncaring, workmen who seem to abound in Tennessee, Mr. Steck is a very welcome change and relief.

- DENNIS C.

After initially experiencing difficulties receiving an estimate for some structural work on my residence, Mark followed up and came by for a detailed, insightful, examination of the property. He has since submitted a written estimate to remedy our issues with the house, which we received on 03/17/13. We haven't decided which route to go yet on the improvements, but are pleased with the follow up.

- Jeff W.

Corum Engineering Design & Inspection

The company may remember me well. I had a terrible experience with them. To their credit, the company had the attitude of and quot;We'll take care of you!and quot; and stuck with me until things were sorted out. If the company had not done that, I would have given them a lower grade. I suspect the company will try to defend themselves as having gone out of their way to help me, but the facts are not disputable. Fact 1: After living in my home for a couple of months, cracks appeared around the home so I called Corum engineering back for a structural inspection. It was difficult because the office was not returning calls promptly to schedule a visit. Eventually a visit was scheduled. Fact 2: Ron Corum found a and quot;streamand quot; under my house in my crawlspace (I live on a hill, the water apparently comes from the hill when there is rain, this is water that is not above ground -- the grass can be dry outside and there would still be water running in my crawlspace). Tthe signs of a dry stream bed were obvious after the fact, but neither I nor the inspector noticed this before I moved into the home. Nor did I see it after I moved into my home, because there was no water in the and quot;stream bedand quot; until the rainy season. Fact 3: Ron recommended getting rid of the stream among other things. Fact 4: I called several companies listed on the corum engineering webpage as people qualified to solve foundation and water problems. I entered an agreement with a third party whom I found from the corum webpage to fix the issues. The third party company was B-Dry, and supposedly has good warranties etc. Fact 5: B-dry came and did some work. I told Bdry what they did would not solve the problem. Bdry said not to worry since the warranty gauranteed they would come back if necessary. Bdry came back to fix the problem -- but try number 2 still did not work which did not surprise me, because again they were not fixing the real problem. On try number 3, I agreed that B-dry's plan would work, but it involved digging next to the footer. So I told Bdry they could not proceed with the work and contacted Ron Corum to verify that it would be structurally unsafe to dig next to the footer. Fact 6: Initially, Ron would not answer my question directly, because he thought an entirely different solution should be used. Finally, Ron answered my question --that Bdry should not dig below the footer next to the footer -- and I passed that knowledge to Bdry. Bdry still said they wanted to talk to Ron directly. Here is where the problems started. Fact 7: I tried to schedule an appoint for Bdry to meet with Ron directly, I said I'd pay for Ron to drive out to whereever Bdry was working in order to talk to them in person. I had provided figures/diagrams for both parties. I agreed to pay $250 just for Ron to answer this simple question. Fact 8: Instead of things going smoothly, Ron's office botched things up about three times in a row. First, they kept on not calling me back when they said they would (I had experienced this from Corum engineering already). One week went by like this. Then, they said B-dry should come to Ron's office instead of Ron going to meet B-dry. I thought Ron should drive to Bdry since I was paying $250, but okay. Next, Ron's office failed to contact the Bdry representative with the time to meet on Friday morning -- so although the Bdry representative had made himself available, he never went to the meeting because a time was never given to him. Ron's office was supposed to call me to confirm the appointment as well, and did not do that either. Finally on Friday I called to see how the meeting went, and found out that they had never contacted the Bdry representative because they had been dialing the number wrong, and had never called me to tell me they were having trouble contacting Bdry! Fact 9: After another delay, I don't remember if it was 3 business days or 8 business days, with me trying to call the office every two days trying to find out what was taking so long to schedule an appointment... they answered my call on a Wed around 11:00 AM to say and quot;Oh, Ron is meeting Bdry at your place today at 2:00 PM!and quot; I was surprised that I had not been informed in advance since they promised to call me once they made an appointment with bdry, and I was shocked hat they had changed the location to my house without checking with me. I was at work so I called my roommate (tenant) and asked him if he could be there, and he said yes. Fact 10: Ron showed up at least 45 minutes late and walked around with my roommate/tenant without ever having seen the Bdry rep. I had no missed calls or messages on my cell phone, no messages on my home phone, no missed calls or messages on my work phone. I called Bdry the next day to ask how the meeting went, and he said that he waited for 45 minutes, got no phone call from Ron to even say that Ron was running late, then left. Fact 11: Ron later claimed the meeting time was 2:30 and that he was 15 minutes late. First of all, the Bdry rep and I both independently got the time 2:00 from Ron's office. Secondly, my roommate/tenant gave a time past 3:00 for when Ron showed up. Thirdly, Ron's office claimed that Ron tried to call me that he was coming late. I don't believe that: there were no messages on any of my 3 numbers. Fact 12: It took more than 2 more weeks before Ron and Bdry finally spoke on the phone about the problem and the issue was resolved. During this time, since they were having such a hard time and quot;getting a hold of each otherand quot; I told Ron to just give me the words in writing, and Ron said that would cost another $150. That made me really mad, because I had paid $250 for him to answer a 10 minute question to Bdry, and had been waiting over a month for Ron to do it. Fact 13: As I mentioned, Ron did finally speak to Bdry in the end and resolve things so that Bdry did not dig in an unsafe way. Now, there are some facts I am leaving out: Ron did try to provide helpful information along the way repeatedly since he disagreed with the way me and Bdry wanted to fix the home. But that is not what I paid Ron for -- I paid him to talk to Bdry about a single question which I repeatedly asked him to do, and repeatedly tried to get him to talk to Bdry about. Both myself and Bdry appreciated his other input, but it was not what we wanted from him. So in summary: Corum engineering seems to be an honest company of nice people. Ron Corum is a good structural engineer, and treats you very nicely in terms of how he speaks to you -- so that part of his customer service is good. The same goes for the rest of their company. They DID go out of their way to help make sure I was a satisfied customer. But they gave me such an irritating time with such terrible customer service, that even after finally honoring their end of the agreement I have to give them a C. Because all I wanted was a 10 minute discussion between Ron and Bdry, I paid $250 for it, and it took more than a month to get done. During this time, there was moisture in my crawlspace from the stream, the insulation was falling off due to this moisture, moisture loving ants were moving into my house's wood, and I was having trouble sleeping due to how mad and worried I was. Frankly, I would rather have had someone be rude in their tone but keep their word. Corum Engineering can state their case, but they really botched things up with me. I have read other reviews stating that Corum Engineering was bad about calling them back. So I don't know how often it happens, but it's not just me. If you want good quality and nice people, Corum Engineering may be for you. But if you want reliability in how quickly they get back to you and keep their word about that, then be wary. They did take care of me in the end, but I wanted things taken care of promptly and professionally.

- Aditya S.
Structural Engineers in Knoxville
Business Description:

Corum Engineering, P.C. was established in 2001 and offers 40 years of residential and commercial inspection and design experience. All Corum Engineering inspections and evaluations are supervised by a licensed Professional Engineer. Our main office is in Knoxville, Tenn., with a branch office in Nashville and Chattanooga. Given our strategic location, we can provide service to surrounding counties in a timely manner. Corum Engineering offers a wide range of services, a strong knowledge base,...

Recent Review:

They were very prompt when we needed your expert opinion. I am a licensed contractor in FL & their report confirmed my suspicions and allowed us to make a informed decision on moving forward a large investment. I would highly recommend this firm and would certainly hire them again should the need arise.

Reviewed by Bill F.

Business Description:

Here at All-Dry Basement waterproofing, we Specialize in keeping your basement, and or crawlspace dry. We employ a service staff of 22 highly trained basement waterproofing and structural repair specialist. We improve indoor air quality using E-Z Breathe whole home ventilation systems and we offer Lifetime Warranties on our repair services . Special financing offered.

Recent Review:

Everything was fantastic. Nick responded to all of my questions via email after our initial consult and he and his team were able to schedule us to lift one corner and the back of our house shortly thereafter. They showed up on time, were very careful with the lift and pier installation, and even patched the crack in our exterior brick before they left. They also did a wonderful job filling back in the areas around the house that they dug out. All Dry's quote was extremely fair and their professionalism was much appreciated!

Reviewed by Andrea M.

Knoxville,TN

A Super Service Award goes to providers who have achieved and maintained a superior service rating on Angi.

Business Description:

Award winning company in business since 1981. We do custom interior and exterior renovations and additions. We also do all types of roofing and siding. We take pride in our work and your satisfaction.

Recent Review:

Outstanding! Mark was extremely thorough in explaining options, costs, advantages, etc. without pressuring you to choose. I couldn't be more pleased with the composite cedar replacement, in looks and function. He and his crew were knowledgeable, and everything was meticulously done and cleaned up afterwards.

Reviewed by william m.

Business Description:

We specialize in Foundation Repair, Crawlspace Repair, Crawlspace Encapsulation, Water Control Systems, Bowing Wall Repairs, Slab Lifting and Sinkhole Remediation.

Recent Review:

At the initial appointment the inspector showed up 3 hours early as I was walking out the door to run an errand. No communication about the time change. The inspector (Shane) seemed knowledgeable and had a solution to our problem. I was told that I'd have an estimate within 24 hours. After waiting 2 weeks for the estimate I began calling and emailing the office and spoke to Ashley. I was assured at least 3 times that I would have the estimate within 1-2 days or that Shane would contact me about the delay. He never called and the office never was able to get the ball rolling. After 2 more weeks I called the office to talk to someone else other than Ashley. Another male employee apologized for the mixup and said that the sales staff had been out of town. Must have been quite a trip. Shane called me later that same day and apologized. He scheduled another inspection because he couldn't remember the first one and had apparently lost his paperwork from the first inspection. He wanted to schedule it for a Saturday morning at 7:30 AM. Kind of a head scratcher to me that it had to be that early, but I agreed to it. Guess what... he never showed up! At this point it's been 45+ days since my initial inspection and I still haven't received anything. To say that this has all been disappointing would be an understatement. I didn't really want to leave a bad review but I feel like everyone should know what they might have to deal with. I also didn't want to go with a larger national branded company, but I may not have an option.

Reviewed by Todd K.

Rating Not Available

Pros who have not yet received a review do not have a rating displayed.

Business Description:

Tennessee Licensed Registered Professional Engineer #9686 starting in 1974. We specialize in Structural Engineering and Architecture involving buildings such as commercial, churches and houses. We inspect these buildings for structural and other aspects.

Rating Not Available

Pros who have not yet received a review do not have a rating displayed.

Business Description:

Community Solutions by Design is a small minority owned and operated design and construction management firm that is a collective group of interdisciplinary professionals which offer a unique and genuine perspective to the planning and design of our built environment. Community Solutions by Design specializes in providing design and consulting to the residential, small commercial, and civic sector. Community Solutions by Design goals are to push the limits of the way buildings are designed, t...

Recent Review:

They are very helpful. Very knowledgeable. Very kind. Corum is an structural engineering firm. It isn't just somebody telling you something. You consider people sell a house, they have inspections, and they pay a lot for that. This is structural. They didn't do any actual work, its an report. The time to check things out. They call when they were close to coming. He had called me, and he was late with an back up over here. It was very nice. If I had an problem, I would use them again.

Reviewed by Imogene H.

Business Description:

Roofing and Remodeling Company. Locally Owned and Operated. A+ Rating with BBB. Insurance claim specialists. Commercial and Residential.

Rating Not Available

Pros who have not yet received a review do not have a rating displayed.

Business Description:

We are a professional home remodel, Repair and Roofing company, I started with my tree service on Angies List 2 years ago and Have invested into a partnership with an established general licensed contractor to now offer total property management services. From top to bottom we can do it all. Give us a call today for free estimates and top notch services. We are new to Angies List but are a well established company. Give our company a try and earn a discount and have quality work done at a r...

Rating Not Available

Pros who have not yet received a review do not have a rating displayed.

Business Description:

C.C.O. Construction Inc. is a licensed general contractor and project management.
Explore Our Solution Center for Helpful Structural Engineer Articles
Find Structural Engineers in
Structural Engineers in Knoxville