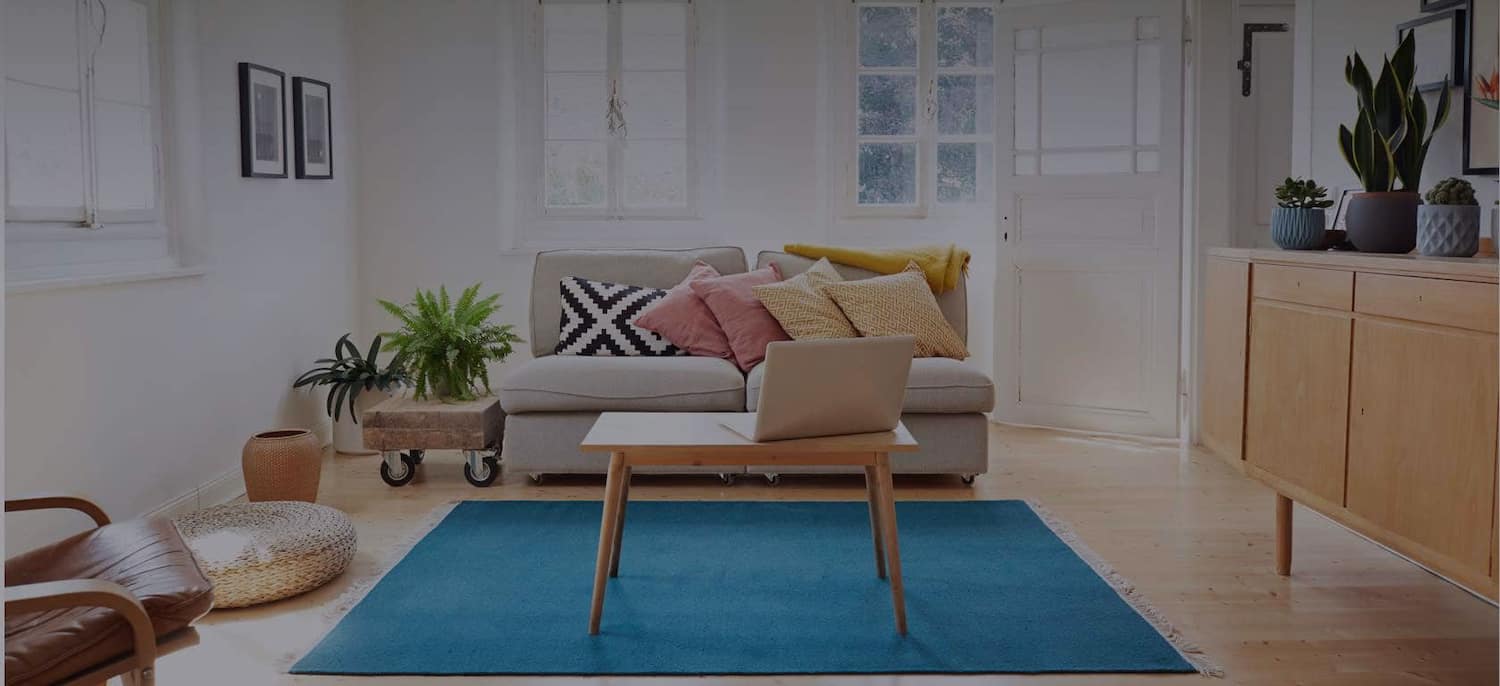 Get matched with top Solar Panel Companies in Drexel Hill, PA
There are 23 highly-rated local solar panel companies.
Recent Solar Companies Reviews in Drexel Hill
Green Sun Energy Services, LLC

Glen and Chris were amazing from start to finish! They always made themselves available to answer any questions and concerns that I had. They are a no BS company, very straightforward and honest, never tried to upsale me on equipment I didn't need. The installers did a great job and made sure the install site was clean of any debris when they finished. We couldn't be happier.

- Phillip C.

Great team to work with. On time, on budget. Willing and able to work within my constraints. Pushed the township and PECO to approve the request when township and PECO delayed their responses.

- Mark M.

Everything was excellent. They were very nice to deal with, and got the job done when they said they would. What's been even better is the ongoing customer service. They have always been very prompt in responding to my phone calls and emails, and have been cheerful, helpful and proactive in resolving my issues and questions, even issues caused by my own negligence.

- Lynne J.

I would highly recommend Cody's Panels. Very professional and courteous. Critter Guard was installed at a fair price and it looks great.

- Shelby K.

I am very happy we chose Exact Solar for our solar installation. I got several quotes (several via EnergySage). I ultimately chose Exact Solar primarily because of their reputation, especially after I spoke with several people who used Exact Solar for their solar installation. Choosing the right installer is about getting the installation done right and having the same high level of service after the installation is complete. This is why I chose Exact Solar. It's somewhat analogous to buying a car where you're required to service the vehicle at the dealership where you bought it. You should be really happy with the dealership. The entire process of quote, contract signing, scheduling and install was smooth and professional. The installation team was great. On the second morning of the install, my car battery was dead and the guys gave me a jump right away. Post installation, Exact Solar responded to my numerous questions promptly and professionally (and I had many, many questions). And they facilitated the process of signing me up with an SREC broker. Our solar production is already ahead of forecast. We're still in our first year and our production so far is ~11% above our estimated production for the entire first year.

- Josh B.

I was referred to ExactSolar from a friend of mine who is extremely knowledgeable about the solar industry and he insisted that there was no better company in our area than ExactSolar. After meeting with and receiving quotes from four different companies, I decided that ExactSolar was the correct choice hands down. From the moment I contacted Dara, she has been nothing short of courteous, patient, knowledgeable, and extremely helpful in working with clients to determine the best solar system fit for each individual property. Dara and I started the process of planning my solar project in January 2020, and even through a pandemic, Dara was always quick to respond to an email, text, or answer a phone call for the many questions I posed throughout the entire process. Where other companies seemed to send mere salesman interested only in selling and doing so as quickly as possible, ExactSolar allows you the ability to deal with the actual owner (Dara Bortman) who patiently guided me in decision making from start to finish and set realistic expectations from the very beginning so I know exactly what I was going to get. On installation day, Nick and his team couldn't have been more friendly and professional. He kindly explained the process before, during, and after installation. ExactSolar is an honest and elite company with markedly impressive ownership and employees and are exceptionally highly recommended!! -BQ

- BRANDON Q.

I obtained proposals from three companies and the proposal I received from Open Sky Energy, while neither the least, nor the most expensive, was the most detailed and thoughtful with respect to my particular needs and plans. Joe spoke with me at length about various options for panel placement on my roof, and types of panels that could be used , along with the pros and cons of the options. I ended up having panels installed on three different levels of my roof. The project timetable was as projected aside from some external delays imposed by permitting processes slowed by COVID. Prior to installation Joe and Mike both came over to detail the site further and provide options for placement of electrical meters and shutoffs on the exterior of the house. They also personally came to prep the attachment of the brackets to my roof given that I have a rolled asphalt roof, which is not your typical roof type recommended for solar panels. Installation was very professional the site was clean throughout the process. As soon as the panels were installed, PECO was contacted to change my meter and within a day, Joe came out to turn the system on and educate me on using the software for monitoring the output of my panels. The panels are operating as planned and I couldn't be happier with the process and the final result. I highly recommend this company!

- Karin B.

Panatec team was very professional in planning before actual installation. Installation was done within no time because of metacullous planning. Great Job Panatec.

- Naseem M.

Jay designed excellent Solar PV system. The system production is much higher than warranted. I installed 10.2 MWh system. At August 25th, the YTD production is 9.9 MWh. Panatec doesn't have man-power like Tesla. So, don't expect that panatec response time will match Tesla customer service. While on the other hand, the Panatec system generates production lots better than Tesla installed in my neighborhood. Jay is expert in Solar installation. Panatec system provides report for each solar panel. I didn't see it for Tesla and many other Solar providers can provide such a nice report.

- Vikrant P.

The solar panels installation was fast and professional. The project was beautiful and they even care about the aesthetics. T de Lucca was amazing from the beginning to the end of the process, very patient to explain how it works, to show how to save money and she answered every doubt I had (and I had tons of it). I highly recommend it.

- Ana F.
Solar Panel Installers in Drexel Hill
Evesham Township,NJ

A Super Service Award goes to providers who have achieved and maintained a superior service rating on Angi.

Business Description:

Imperium Solar was established as a trusted resource for homeowners looking to convert their home or business's energy to solar, but without all the fud and misleading sales tactics. We've seen it all, from false promises that solar is free, to fear spreading that net metering will end (it's here until at least 2050). With Imperium, you can trust in our word, commitment, knowledge, and dedication to your peace of mind, and your bottom line. Just ask any of our customers and they'll say that ...

Recent Review:

Imperium was extremely responsive to any and all questions we had for them. Teresa ensured we had all the information we had to make an informed decision. She went into great detail to explain solar to us and the process itself. She checked in with us to see if there was anything else she could do for us. The proposal she put together for us was right in line with the other companies we had looked at. In the end, we decided to go with a different company. However, we were very impressed with Imperium and don't doubt they would have done an outstanding job.

Reviewed by John T.

Yardley,PA

A Super Service Award goes to providers who have achieved and maintained a superior service rating on Angi.

Business Description:

Based in Yardley, Pennsylvania, Exact Solar has helped thousands of your neighbors in the Greater Philadelphia area go solar over the past 15 years. Known as subject-matter experts not only on all types of solar energy systems, but also more broadly on battery and other clean energy technologies and policies, we stay on top of the latest trends and technology advancements so our customers can be sure they're getting the right system for their home or business, using top quality components, a...

Recent Review:

Everything was excellent. They were very nice to deal with, and got the job done when they said they would. What's been even better is the ongoing customer service. They have always been very prompt in responding to my phone calls and emails, and have been cheerful, helpful and proactive in resolving my issues and questions, even issues caused by my own negligence.

Reviewed by Lynne J.

Business Description:

We are a full service Plumbing company serving Bucks County and NE Phila for over 30 years. We are a family business. Also registered in New Jersey. we do ADA renovations and we are backflow certified. Most of our work comes from recomendation. Call Lou or Jack 215 5474364

Recent Review:

Entire job went smoothly, everything was done professionally and looked neat. No issues after job done.

Reviewed by Sam V.

Business Description:

Factory Authorized Generator Sales, Service and Installation for homes and business, (most major manufacturers), UL Certified Solar PV Installers and Electric Vehicle Charging Station Installers. Master Electricians licensed in PA and Delaware. Visa, Master Card

Recent Review:

They were very responsive to the series of questions that we asked before the purchase. There were some glitches during installation, but they took care of these professionally. A few months after getting our generator, our street lost power for 3 days. We didn't. As this was our first experience with using the generator, we were a little anxious about how well it would work. But they did a good job in hand-holding us through it. So far, seems like one of the best big home-related purchases we've ever made.

Reviewed by Robert S.

Business Description:

TerraSol Energies, Inc was founded in 2009 by Dave Santoleri and a team of Villanova engineers. This family run business offers you the professional experience, personal customer service, and reliability that you will never find in a big box store or national chain. The management team has over 40 years of global project management experience and 8 years in solar panel component sales that provides a solid foundation for our customers to feel confident in the services and products that we pro...

Recent Review:

TerraSol did everything right: honest exploration of financial costs and benefits; outstanding and responsive customer service; and turn-key design, permitting, and installation. Salesperson, engineer/troubleshooter, and installation crew were all courteous and professional. Truly outstanding family-run business.

Reviewed by Thomas A.

Business Description:

Free Phone Consultation. Not sure if we can help? Give us a call, it's on us! We are more than happy to talk with you and discuss your computer problems. Fast service. In some cases we can help you right now! If not, we will schedule an appointment that fits your schedule. If you receive our answering service, please leave us a message. We will call you back as soon as possible. Domestic Based Support. Our company is based right here in the United States and all of our technicians speak clear...

Recent Review:

It went fabulously. I will not use anyone but Alexander. Period

Reviewed by Diane J.

Business Description:

O'Donnell Roofing Co. has been providing commercial and residential roofing, siding, and carpentry to the Philadelphia area since 1924.

Recent Review:

Kevin responded to my call immediately and was on site the the very next day. He assessed the damage, provided expert advice and even helped me patch what was needed to weather any other storms until the new roof was to be replaced. Once the go ahead was given, O Donnell's crew was here within a week and replaced my roof and gutters. When the project was complete the crew thoroughly cleaned up any left over debris and were gone in less than a 1/2 a day. I highly recommend ODonnell Roofing

Reviewed by Andrew B.

Business Description:

Mark J Fisher Roofing LLC is a full service company providing all your exterior services including roofing, siding,capping, gutters and windows. We are a member of roofers' success international, the better business bureau and the national roofing contractors association. We are certified with all the major shingle manufacturers and are a master elite contractor with gaf materials corporation. We are the 2011 morning call's reader's choice roofer. We have 16 trucks out almost every day. We ac...

Recent Review:

Excellent. The men did an excellent job with the roof and skylight replacement. They worked hard and steadily and completed the project in 2 days. The company communicated very well and everything went smoothly. I would highly recommend them for roofing work.

Reviewed by David A.

Business Description:

Homeowners in Montgomery and Bucks County have trusted IT Landes Company since 1929 for professional, dependable and affordable home comfort, fuel oil and plumbing service and installation. 100+ Employees. 100% Employee Owned.

Recent Review:

Excellent Technician responsive and knowledgeable.,polite and pleasant. Felt very comfortable with the techniciand and the Company IT Landes

Reviewed by Melvin K.

Business Description:

Fully licensed and insured electrical contractor with over 15 years experience. Uniformed highly trained associates, we offer the absolute best service in the industry. We guarantee to fix it right the first time out.

Recent Review:

Herbert came out and checked out my jacuzzi whirlpool tub in the house I recently purchased. He troubleshooted the issue (tripped breaker when running the jets) and talked me through each step of the process, showing me what he was doing at each step. At the end of the visit, he figured out what the issue was, pointed out several other issues he saw with our subpanel, and told me he would be happy to provide quotes for these issues and my other projects. He followed up with the quotes a few days later and I look forward to working with him on these projects. He's really friendly and tries to go the extra mile for his customers to make sure everything that he does has been done correctly and to code.

Reviewed by Megan F.
Deals in Drexel Hill for Solar Panels
Explore Our Solution Center for Helpful Solar Panel Installer Articles
Find Solar Panel Companies in
Solar Panel Companies in Drexel Hill