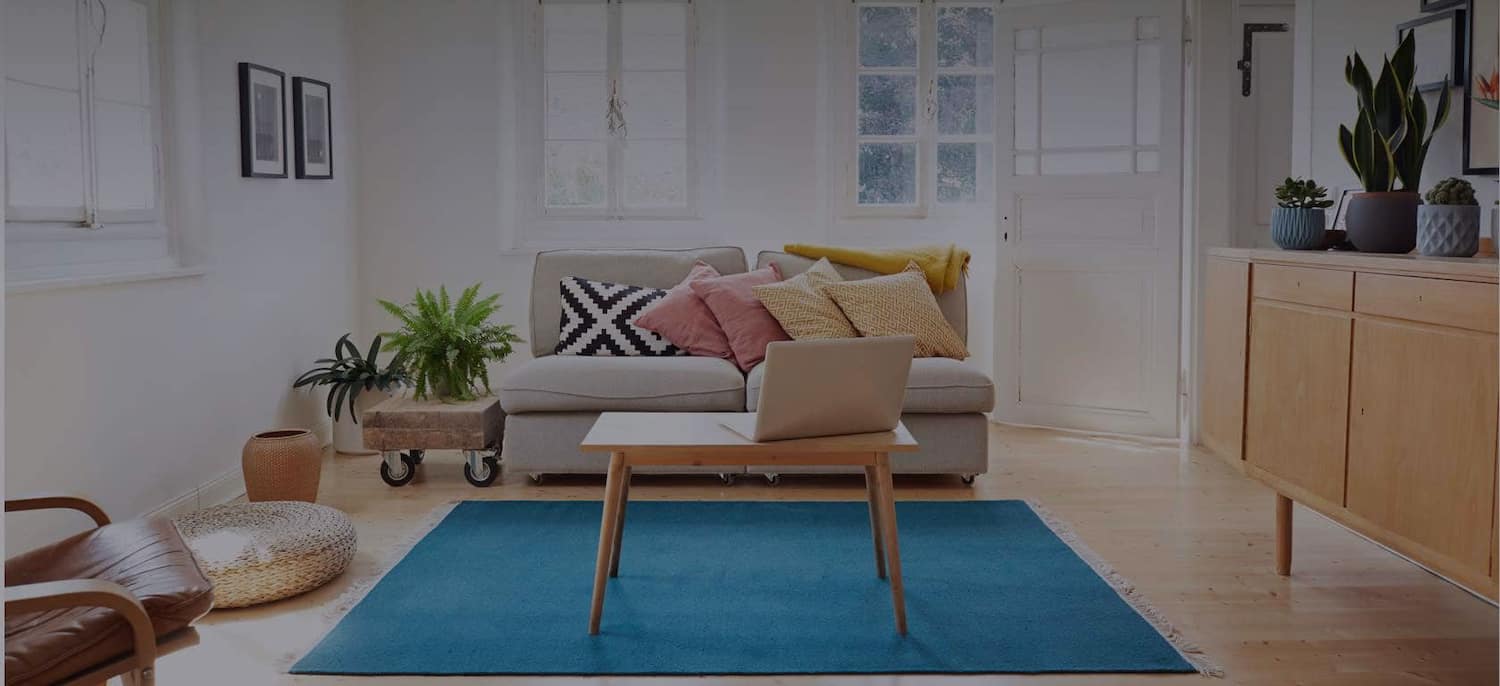 Get matched with top Land Surveyors in Rushville, OH
There are 3 highly-rated local land surveyors.
Recent Land Surveyors Reviews in Rushville
The survey was well-done and timely. I have used Acura Landsurveying of Greenfield for many years, going back to a minor subdivision survey in 1993. Mr. Goin's work is of such quality that he should charge more for his services (Price rated "B" for this reason. I have tried other surveyors and did not have such good results. As a small landowner, I discovered that they were working for developers and their interests rather than mine. Acura surveyed the historic barn lot (barn shown in photo) in 2004 when I need to add additional land to enlarge the property.

- Stewart R.

Patridge Surveying is a great company to work with. The are very professional and did a great job on our new build project. It was complicated to locate the house, well & septic on our lot and Bob helped educate me and make recommendations on how to get through the process. He was also very patient with all of our questions and changes.

- Debbie M.

Matt and Bob Patridge were very polite marked my property lines and provided me with a printout of the plat. I would refer them to friends and neighbors.

- Diana L.

It was first-rate. We needed it asap and were able to be squeezed into their schedule within a few days. The guys who came out were professional and quick, and Barb was fantastic with her speedy emails and calls. The only negative about the day was the weather (bitter cold and snowing) but the guys worked right through it all. Cost was very affordable.

- Daisy M.

I only gave a "B" in punctuality because of having to contact them 2 more times before work was scheduled and carried out. But then I was scheduled quickly and they arrived on time and were pleasant to work with.

- CYNTHIA S.

Excellent! We agreed on Friday for survey to be done but someone was free Thursday so the survey was completed a day early. Rich took my initial call and remained my point of contact through the process. Very professional, kept his word, completed work ahead of agreement. I'm very pleased & recommend Atkinson without hesitation.

- Leann W.

Rich answered promptly when I called.  He was nice and professional.  He listened to my story with courtesy and assured me that his people were prepared to deal with any problems encountered during the survey.  He quoted me a couple of prices, one for a basic survey, and one for a document that might be needed if I got into a legal situation.  He recommended the basic survey to start.  He offered me a date two days later.  I accepted the offer.  They were here on the agreed upon day.  I spoke with them before they started the survey.  They asked if I had any special concerns.  I indicated the area between my home and my neighbor's.  They then went ahead with the survey.  When it was done, they reviewed the stake placement with me.  I noticed that they had taken special care to mark the area that I was most concerned with.  Their survey answered the questions that I had about my property lines.

- Fran W.

I called another company for an estimate it would be $500.00 and they would not just mark property line. Ackison were great to work with. The person I talked to when I called who I think was the owner, took the time to explain things and was very friendly and helpful. All i really needed was to find the property line in order to construct a privacy fence. He explained they could do the Pin Survey for $200 and if we had legal issues, they would come back out and do a drawing for an additional fee if needed. This was nice not to pay $500 for something we didnt need.  Also they were out within only a couple days of my phone call to complete the survey. My crazy neighbor came out and bugged them while they were working and they were very polite to her but did not allow it to deter them from work. I highly recommend this company they do what you need to have done and are very friendly, and they answer questions and take the time to talk with you when you call.

- Jason M.

We have nothing but good things to report about our experience hiring Ackison Surveying to perform a survey of our property. As anyone looking for a surveyor for a lot housing a private residence will likely learn, finding someone to do the job efficiently and at a fair price seems almost to be an impossibility. Phone calls to the limited number of surveyors in the Columbus area go unanswered and messages left do not elicit a response. Appointments made are, as often as not, not honored and, just as infrequently, are no-shows cancelled. It is in this context that our experience with Ackison Surveying was such a happy revelation. We dealt directly with Rich Ackison, the company's president. He was immediately responsive to our phone call and he, personally, performed the surveying work. He scheduled the job within a day or two of our first contact and the price for the survey ($175) was, literally, half as much as a quote or two we had been given when we were lucky enough to reach someone who would offer a quote. Rich is extremely personable and took great care in performing the survey, uncovering and showing us several of the original posts marking the property from decades ago. He shared with us some illustrations of what our street looked like at that time showing a long removed alley between our house and our neighbor's. He answered all of our questions in accessible layman's language. We couldn't have asked for more and would recommend Rich Ackison and Ackison Surveying for your job without any hesitation whatsoever, utmost confidence, and great enthusiasm.

- Retta S.

Talked to Melva who described what they do and the cost. She is great to talk with, explained everything clearly and scheduled me in very quickly. Emailed me the contract to fill in and email back. The two surveyors arrived earlier than scheduled and finished in good time. They were very careful, professional, considerate, and pleasant. The work was done exactly as desired. They're a great company and I would recommend them to anyone.

- DIANE K.
Land Surveyors in Rushville
Business Description:

Recent Review:

I never received a call or text from them.

Reviewed by Debbie M.

Business Description:

Additional email - bjpatridge@rrohio.com, rtpatridge@rrohio.com.

Recent Review:

Patridge Surveying is a great company to work with. The are very professional and did a great job on our new build project. It was complicated to locate the house, well & septic on our lot and Bob helped educate me and make recommendations on how to get through the process. He was also very patient with all of our questions and changes.

Reviewed by Debbie M.

Recent Review:

The scheduler Melva was extremely professional and prompt. Couldn't have been better. The survey crew were also nice, prompt and thorough. They only reason I gave them a B was I assumed the "pins" would be short metal pipe located an inch above ground. XYZ used 3 foot wooden stakes.

Reviewed by PA W.

Business Description:

Locally owned & operated.

Recent Review:

I had Pickens Fence come out in mid August to provide an estimate to remove a chain link fence on one side of yard and replace it with a wood fence. The owner immediately quoted a $1,000 fee. I told him that would be fine but I had to wait for a certificate of appropriateness from the city which would take about a week. I got the certificate last week and called and left a voicemail that I had the certificate but instead of dog eared it would have to be straight across (not a big deal) and that I wanted to schedule a time to do the work. I also sent the owner an email with the same message. That was last Friday morning. No response. I emailed and called again on Tuesday. This time a girl in the office answered the phone and she remembered my voicemail and said she would have the owner call me back to get the work scheduled. It's now Saturday and I haven't heard from anyone. If they didn't want the work (probably a small job for them) then the owner should have just said so from the beginning. He seemed annoyed when he showed up to give me the estimate. He should realize that almost every neighbor in my area has wood fences. He will lose out on a lot of business with his lack of professionalism.

Reviewed by PATTY H.

Rating Not Available

Pros who have not yet received a review do not have a rating displayed.

Business Description:

We are a civil engineering and land surveying firm that provides consulting for all areas of environmental and site engineering services. With numerous years of experience we are experts in understanding the needs of your specific project and custom designing a plan for you. We offer a wide range of services from wetland delineation to mapping services and transportation engineering. Our team consists of hand-picked and highly skilled professionals and trained technicians. Let us assess your ...

Rating Not Available

Pros who have not yet received a review do not have a rating displayed.

Business Description:

Licensed Professional Land Surveyors

Business Description:

Tobin-McFarland Surveying, Inc. has been in business in Lancaster and serving the central Ohio area since 1976. In 1999, we were awarded "Small Business of the Year" from the Lancaster Chamber of Commerce. The principal owners are Rodney G. McFarland and Thomas M. Tobin. Rodney has been a Registered Professional Surveyor for 34 years and has 42 years experience in all areas of surveying. Thomas has been a Registered Professional Surveyor for 17 years, 20 years in the mapping & surveying ind...

Recent Review:

I needed to have my property surveyed for a fence as soon as possible. I had called quite a few surveyors in the area for quotes as well as needing the survey done quickly. . Most of the other surveyors could not come to my home for weeks and their estimates for pricing were much higher than Tobin-McFarland. They were able to survey the property within days and their pricing was the most reasonable. Both owners as well as Stacy were very professional yet personable. They were also recommended to me by another surveyor. I would highly recommend them.

Reviewed by LINDA H.

Rating Not Available

Pros who have not yet received a review do not have a rating displayed.

Business Description:

Since 1964, Pomeroy & Associates has been exceeding the expectations of our Civil Engineering and Surveying clients. We have an experienced staff of professional civil engineers and surveyors ready to assist you.

Rating Not Available

Pros who have not yet received a review do not have a rating displayed.

Business Description:

Payments are half down the rest when job is complete.

Rating Not Available

Pros who have not yet received a review do not have a rating displayed.

Business Description:

American Land Surveyors offers licensed professional land surveying services throughout Central Ohio
Explore Our Solution Center for Helpful Land Surveyor Articles
Land Surveyors in Rushville