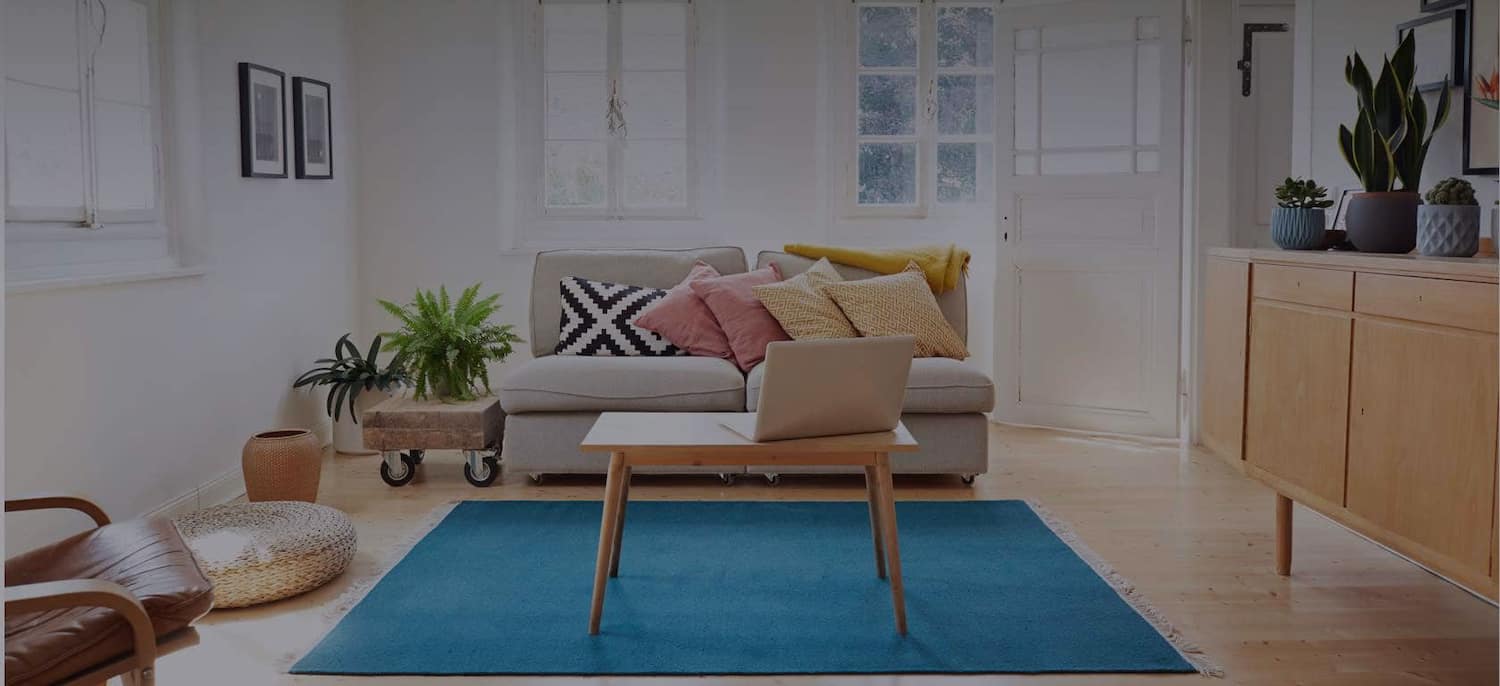 Get matched with top Siding Contractors in Los Lunas, NM
There are 19 highly-rated local siding contractors.
Recent Siding Companies Reviews in Los Lunas
Art and Felipe did an excellent job helping us define what my wife and I wanted in an exterior make-over of our home. The final result is even better than we could have imagined. Professional Contracting uses a core of reliable trades people who are skilled, reliable, and courteous. We were given daily project updates, and consulted whenever decisions had to be made affecting cost or materials. Attention was given to detail, and at the end they made sure every item on the project punch list was completed to our satisfaction. We had Professional Contracting remodel two bathrooms for us 4 years ago. They didn't disappoint us then, and they provided the same great service at a fair price this time.

- James K.

I was worried that the work would start during a time when it was raining every day for weeks on end, but they were sensitive to my concerns, and watched the weather forecast. After the crew started, the work progressed quickly, and the crew was attentive to my every concern. I appreciated their positive attitude and good work. The house looks great!

- Justin T.

Cardinal Construction Inc

It went really well. They are two hours away from our home, which presented a few challenges. However that got worked out and they got the work done very quickly. Most of the siding was done by two guys. When working on the windows they brought a larger crew. The windows were all replaced in one day. I talked to a few other contractors before choosing Cardinal, and one had actually measured the windows incorrectly. One of those contractors (a large, well known company), had told me the job would take 5 days, Cardinal got it done in a fraction of that time. I'm so glad I went with Cardinal.

- Charles F.

Father Son Siding Specialties

These guys are professionals and almost perfectionists. They communicate well and often by both phone and email ( with pictures) as the project goes along. This is a comforting thing as our job was done long distance. The siding looks great, was reasonable and done in a timely manner. It is difficult to get good service on most anything in Ruidoso but these guys are a breath of fresh air. Hire them. You won't regret it.

- Trace S.

Exterior Solutions by Chaparral

They were exceptional. They were on time, polite, professional, and the product came in as ordered. I would highly recommend this company for replacement windows.

- karen r.

Father Son Siding Specialties

Scott and Charles (Son and Father) were punctual and professional (not Lawyer professional but workman professional). Scott did his best to make corrections and address my concerns as the project proceeded. He is eager to please the customer. They make sure to clean up every day and hauled away all the trash from the job. I thought the price was fair. I'm happy with the outcome and would not hesitate to use them again.

- Albert D.

We could have gone cheaper but we wanted double hung windows in our basement for daylight, so that kids can use it. Nothing about them really impressed me that much. I don't know if I would recommend them. They hired a contractor to come in and do the work. They were on time but I had some issues. They were fine with their professionalism. I don't know if I would use them again in the future. My experience was okay but I might not use them because I was not that impressed. It's not that they were lousy; they were just okay.

- Tysa R.

They were on time and did an excellent job. However, they just couldn't track down and repair the leak; which seemingly emanated from somewhere around the chimney. A the end of the job, with the leak still present they all but disappeared.For a solid six weeks I phoned the answering service to ask the owner, Gary Trinkle, what needs to be done to fix the leak, would they please repair the leak. I received no response, he just didn't return my calls. I called again, asking to speak to Gary about what needs to be done to fix the leak; no response. Finally,being tired of getting no response from "Gary" I asked a local wood stove and chimney sweep company to take a look and give me an idea of what needs to be done to repair the leak. They climbed up on the roof; climbed down; went to their truck; came back with a tube of silicone caulk and fixed the leak. It seemed that all that was required to do the job was to caulk the old flashing on the chimney. That cost me an additional $129.00, which was well spent. And, Gary has yet to return my call.

- Donald E.

Southwest Siding Windows-Doors

I had Southwest Siding re-side my home with aluminum siding. The materials are great and have held up well. The workmanship, and professionalism were horrible. There were several areas that needed to be redone multiple times. The contractor became annoyed with our complaints about sub-par work, and threatened to put a lean on my home if he was not paid for the work as is. I contacted the city inspector to take a look at the work, to make sure my requests for justified. The city inspector found several things which weren't up to code, and the contractor never got a permit for the work in the first place. These people were horrible and I will never use their services again.

- Shawn O.

Sears Appliance Outlet Stores

Had an estimate done on August 18, 2011 and decided to purchase the siding, shutters and gutters for our home. Two contractors showed up at 11:45 a.m. on Oct 10, 2011 to start the work. They measured for the shutters for the project and began the siding work. The next day, the workers didn't start work until 10 a.m. because they had to speak with their boss because they weren't told by Sears all of the work that was to be done on the project (even though my wife pointed them out in the copy of the contract they brought with them). We were informed that the shutters don't come in the color we chose back in August when we purchased the product. So color samples were mailed to us to choose a new color; since none of the colors were to our liking, we told them to take the shutters off of the project and were told they would do a price adjustment. This day, the workers also pulled off the existing gutter and a portion of the drip edge from the front room of our home. The first week went okay, we had some minor damage done to personal items ex: garden lights, flowers, items in the home being knocked off walls from hammering, but thought things were progressing. The week ended with the workers leaving by 4:15 p.m. for the "long" (2 hr) drive back to Lubbock. Monday morning of the 2nd week of work, we had a wind storm, which is not uncommon for our area. This resulted in the roofing material on the front room being torn halfway back from the front edge of the roof. The two contractors did not show up until after 2 p.m. to start working on the house. We immediately informed Sears of the damage to the roof and that the worker's were not here yet this morning and the production team member over siding said she would find out where they were. The only answer we could get about the workers is "they must be on their way because she could not get in touch with them on their cell phone." Day 3 of week 2: the production team member comes out to look at the damage. First, she tells us the roof was done with inferior workmanship, then it was our fault because the gutters had been installed damaging the drip edge (which they were not, their contractors removed the drip edge) and that Sears would not take responsibility for the damage and told the contractors to stop all work on the front room of our home. The contractors continued working on the rest of the home and by Thursday of the second week had finished everything except the front room and the top courses of siding on the remaining front of the home. Then we had more wind and that started pulling the siding off the north side of our home. Here we are Dec 17, 2011, the project is still not finished. It took from October 17 until the second week of December to get the roof repairs finished! Yes, Sears did finally pay the full amount of the repairs to have that done, but only after it took several hundred text messages, emails and phone calls to get that accomplished. We had even worked up through the Production Team and called their Corporate Office. Corporate Office instructed us to file a Better Business Bureau complaint against Sears!!! Because it took so long for Sears to come to an agreement on the roof repairs, it left the front room of our home exposed with just the Greenguard insulation being exposed. This, and the large gaps between the edges of the insulation boards and around the window frames, made us suspicious enough to contact the Pactiv company, makers of the Greenguard, and question the installation of the insulation. The insulation is not butted up against windows, doorframes or corners, there are gaps of up to 2 inches between most of the insulation boards, full sheets with jagged cuts and small pieces nailed in as fillers. Since we were sold on the insulation is going to "reduce your heating and cooling costs tremendously" sales pitch, we wondered how having these gaps woudl be more energy efficient. Come to find out it's not. We finally had a face-to-face meeting with Sears District Production Manager, City Inspector, contractor and Sears siding expert. This resulted in the District Production Manager stating "The project is terminated", and when we said "Okay" he then changed his tune to "I am not the final say and I will be in touch with you in the next day or two". Today is the third day, still no word from Sears. Is the project terminated?? Sears Production Team has told us we are liars, we are trying to get something for nothing, we are causing delays because we informed them the insulation is being iinstalled incorrectly, we have bulging in some places where they siding has been installed, the window frames are not square and that some of the siding they have installed is coming off. Two weeks after the roof damage, Sears District Production Manager tells us we need to make arrangements for payment for the completed work. Number one Sears has already received 1/3 of the price up front (2 weeks before work started), number 2 our home was damaged and looked (and still does) horrible and unfinished and number 3 there still has been no price adjustment made for the shutters. And by the way, Sears also tells us now that the gutters for the home only come in white!!! So much for chosing your color scheme when you sign up for the product. Again, it has been literally hundreds of texts, emails and phone calls and over two months of constant battle and this project is still not completed. We have no idea how much longer this is going to take, and yes we did file a complaint with BBB. Sears was given 10 days to respond, which they had not. BBB then sent them another letter and gave them an additional two weeks to respond (by Dec 22). This literally has been a living nightmare and has cut into my work days.

- Robert E.
Siding Contractors in Los Lunas
Explore Our Solution Center for Helpful Siding Contractor Articles
Siding Contractors in Los Lunas