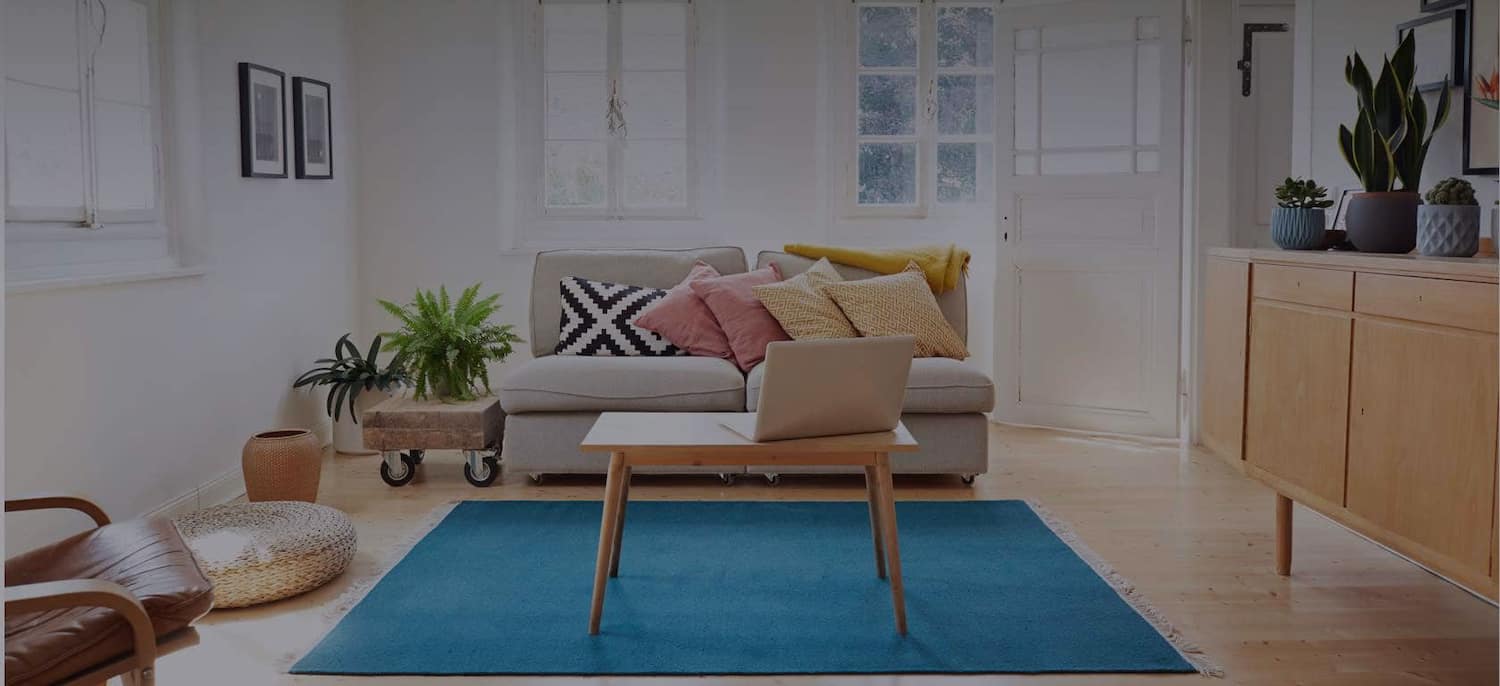 Get matched with top Land Surveyors in South Saint Paul, MN
There are 2 highly-rated local land surveyors.
Recent Land Surveyors Reviews in South Saint Paul
Advance Surveying & Engineering Co

Very satisfied. Due to COVID and the busyness of the season, I had to schedule a month out. Good map given to me on paper and in a digital file.

- Anura S.

Great! Very respectful and took his time and did a wonderful job! Peter took time to answer all my questions. Great company to work with.

- Nicole E.

Advance Surveying & Engineering Co

Mimi was responsive both by email and phone. She listened to my situation, worked to make the appointment as soon as possible and hand-picked my surveyor, which was amazing since he ultimately had to engage with both me and my demanding neighbor. He was poised, easy going and easy to work with. I had as much explanation as I wanted from the surveyor and Mimi sent an invoice, payable online. Sooo easy!

- Kimberly C.

Kelly Jordan surveyed my property almost twenty years ago and did a wonderful job. My neighbor recently put up a fence without getting a survey and Kelly was so very kind and helpful in helping me protect my rights and locate the landscaping stakes without having to pay for another survey.

- Carol S.

Advance Surveying & Engineering Co

Never heard from them so I called direct. No evidence they had gotten the request through Angie's List. Promised quote then but still have never received any quote or any other communications in over a month.

- Donavon G.

Advance Surveying & Engineering Co

Great! The surveyor was on time, very patient with me, answered all my questions and walked the property line with me to show me all of the markers.

- Carolyn M.

Frank R Cardarelle Land Surveyor Inc

Summer and fall of 2017 was a crazy time to get outside work done. I had a fence installer lined up but needed a surveyor to find the property pins. Called 7 surveyors, Frank was one of two who called back and the most reasonably priced. He said I was 'on the list' but he was working several weeks out and to check back in a couple weeks. When I called back Frank had had an accident and was not working so the surveying was way behind, but his colleague Jeff found a date that fit my schedule and completed their work so my fence could be installed on time. This seems like a very lean operation but they delivered as promised.

- ESTHER H.

Advance Surveying & Engineering Co

Received a quote almost immediately after phone request. The schedule was busy; Took about 10 days to get the job completed. The individual doing the work walked me around afterwards to point out the boundary markers and answer any questions.

- Kathryn M.

Advance Surveying & Engineering Co

They agreed to have it done within 7 to 10 business days which was welcome since other services had a longer delay. They were open to negotiating for the specific services we required and not charging us for more than we needed. Their final cost was 40% less than another Angie's A-lister that we consulted. When we needed a hard copy of the survey on short notice for the application, Mimi was great in getting that done and leaving them for pick-up at their office. Their survey satisfied all the requirements so that wrecking could go forward.

- Richard P.

Kim was very professional. He showed up on time, explained how he would locate existing pins and establish where missing pins would be. He used laser survey equipment and took his time. I watched and asked questions , which was no problem for him. I felt confident and comfortable with his skills and results! I would recommend him and definitely use him again! Thanks Kim!

- JOHN B.
Land Surveyors in South Saint Paul
Business Description:

Professional Land Surveying Services

Recent Review:

I was simply looking for an educated opinion on potential sub-dividing a lot. I emailed the details of what I was looking to learn and got a response with appropriate info I was looking for free of charge.

Reviewed by Bryan W.

Business Description:

Your backyard landscaping should be a retreat from those long days at work and enjoy the summer. Nothing is more relaxing than a landscape that says "welcome home". Have Bluhm Brothers Landscaping complete that paver driveway or other landscaping projects you have been putting off. Whether your front yard or backyard landscaping ideas are big or small, our landscape design team will assist you with the layout and placement of retaining walls, paver sidewalks, paver driveways, paver patios as...

Recent Review:

Beware of bad estimates. In the fall of 2019 we had Eden Bluhm update a landscaping estimate he had made two years previous, that we had not followed through on so we could save money. He did not modify the description of the work to be done, but increased the price from $10,000 to $13,000, saying that he has severely underbid our project two years earlier and now they had a formula (or a better formula) for making estimates. Despite the increase we decided to go with them for our project. Time ran out in the fall, so we were near the top of the list for the spring and the $13,000 price was good for the 2020 season. Then in May 2020, the weekday before the project was to begin, Eden and his brother went through our property to discuss the project with each other and Eden subsequently texted me that they wouldn't do the project for any less than $18,500. This time he "gravely under bidded" our project. Now we're back to square one and have come out of this feeling like we were deceived or we were dealing with ineptitude.

Reviewed by Drew M.

Business Description:

5 EMPLOYEES, USES SUBS FOR SOME LAND DEVELOPMENT SERVICES, COST DETERMINED BY THE JOB, TRAVEL CHARGES APPLY.

Recent Review:

Never got a response. Over a month I emailed and called.

Reviewed by Lisa M.

Rating Not Available

Pros who have not yet received a review do not have a rating displayed.

Business Description:

Peer Engineering Inc. specializes in engineering an environmental consulting services to private and public clients for construction and redevelopment projects. Peer's goal is "to provide high quality and responsive services for each and every project undertaken." A proven track record in designing and delivering timely and cost effective solutions that ensure a successful completion of your project. Services include - - Environmental Site Assessments - Brownfields Development - Hazar...

Rating Not Available

Pros who have not yet received a review do not have a rating displayed.

Business Description:

JJH Homes is a high quality, dependable, honest, insured, and licensed builder and contractor. We specialize in customized service and core values are customer service, high quality work, and fair prices.

Rating Not Available

Pros who have not yet received a review do not have a rating displayed.

Business Description:

Otto Associates is a family-owned business that provides Professional Land Surveying, Civil Engineering and Land Planning services in Minnesota. We believe our clients' success is our success. We are committed to meeting the needs of our clients by working professionally, efficiently and cost effectively.

Business Description:

Serving the Minneapolis Metro area and all surrounding counties. Van Neste Surveying is owned by Travis W. Van Neste. Licensed in Minnesota (P.S. #44109) and Michigan (P.S. #46695), Travis has over 20 years experience helping people with the surveying portion of their projects. We provide free estimates, so give us a call with advice on your next project. Visit us on the web at www.vannestesurveying.com

Recent Review:

We found Mr. Van Neste to be polite, punctual and he delivered a high-quality product with a very short turnaround. I would definitely recommend Van Neste Surveying to others in the area.


Reviewed by Rachael S.

Rating Not Available

Pros who have not yet received a review do not have a rating displayed.

Business Description:

Greener Innovations specializes in lawn care, landscaping, snow removal as well as landscaping consultation. We have extensive experience in lawn care, grounds maintenance, as well as high quality landscaping. We offer competitive pricing and free bids. Greener Innovations caters to commercial as well as residential. We are fully licensed and insured with many years of experience. Greener Innovations is a company with great attention to detail and customer needs.

Business Description:

Your landscape is a reflection of you and the way you live. In order to make improvements to your surroundings, and in turn your lifestyle, the landscape team needs to approach your project through your eyes. We act with an intentional hand in shaping your surroundings. We ensure all aesthetic, ecological, and planning principles of landscape design are addressed in a sensitive and compelling manner. The collaboration between designer and homeowner is the key to a successful landscape de...

Recent Review:

It went very poorly. Have been remodeling home for past two years. Worst contractor dealt with yet. As my wife summed up the overall experience as "over priced and underwhelming". I mean what competent landscaper would put "sun necessary" sod under a group of trees. Ground One said they aren't responsible as they pointed out the low canopy at the start. Those trees have been there over 30 years. Also, I had to abandon their expensive underground gutter downspout solution as it required twice a year attention. My new solution requires attention every 5 years. I am just chalk up the bad experience to me not doing a more extensive job of reference fact checking. Needless to say, they won't be back for my more extensive backyard work this year.

Reviewed by Michael G.

Rating Not Available

Pros who have not yet received a review do not have a rating displayed.

Business Description:

GJ Smith Excavators, has over 35 years of excavation experience in the Sherburne County area. We are a full service excavation company with many long established customer relationships. We offer a strong base of technical expertise along with uncompromising quality of service and competitive prices. We are experienced in both commercial and residential excavation work and have the equipment and materials to get the job done right the first time. Call today and see why we're the best Excavators!
Explore Our Solution Center for Helpful Land Surveyor Articles
Land Surveyors in South Saint Paul