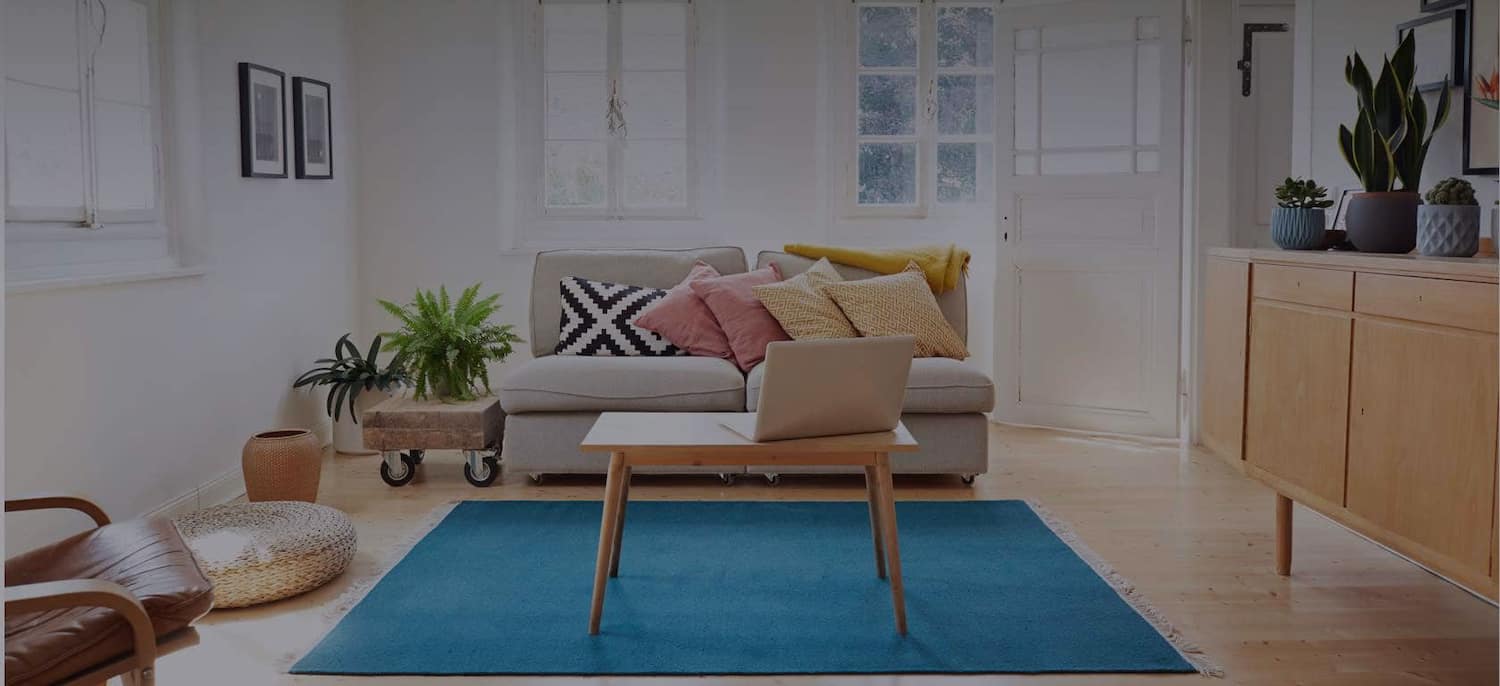 Get matched with top Home Builders in Duluth, MN
There are 7 highly-rated local home builders.
Recent Home Builder Reviews in Duluth
Absolutely professional and pleasant to work with; highly recommend sisubuilders.com with great confidence for a job well done.

- robin w.

Very smoothly - installation required more time than anticipated, requiring contractor to work overtime as well as re-arranging schedule in order to complete the project without interruption. Work was done very nicely and end result appears as thoughnothing had been done.

- Jeffrey N.

JAY LITMAN CONSTRUCTION REMODELING & HANDYMAN SERV

The company was recommended by another that could not take on the business. The estimate was prepared promptly and there was also appropriate follow-up. Thanks!

- Paula T.

I used another business for my landscaping and driveway and I would never recommend that business to anyone asking me. I would, however, tell everyone that they should contact David Joice at The Carpentry Works for their remodeling, insulating and building needs. You won't find a more knowledgeable contractor.

- Sue B.

Steve Walker came out to look at the old window and get information, then promptly provided us with a cost estimate. He worked well with our architect (we are looking at doing a major remodel and wanted this window to match the others we hope to replace) and provided costs for two different window style options. After they replaced the old window, which is right above our sink, I was hoping it would feel warmer by the sink, but it actually felt a little draftier. Before I got around to calling Walker Construction to mention that, Steve called ME - within a couple days of doing the work - to see if we were happy with the new window. I said it looked great but to be honest, it doesn't feel any warmer, it feels colder. He said "that's not right, I'll come over ASAP to see what we can do." He explained a few things that could have happened/could be done to improve the situation. Troy Walker came back right away and took the old trim off again and put in a lot more spray foam, etc., to try to better insulate around the window. After that they put up new trim because the old stuff had too many holes in it. They spent more time fixing it up the second time than they did putting it in in the first place, at no additional cost, to make sure it was right and we were happy. that's what I call good customer service!

- Carol A.

Foreman and project manager met with us before project started to discuss things like staging areas, approach, etc. so we could agree what would be most cost-effective while also least disruptive. They constructed a temporary wall and put in a temporary, lockable front door while they took down the old wall, deck, chimney etc. so that we were still safe and dry inside. Workers arrived promptly everyday at 7:30 (agreed upon start time - I said 7:00 was too early for us), were very courteous and positive. Nice w/ our kids, never any foul language. Project took longer than expected but that was mainly due to the complexity of the exterior trim work - they kept at it consistently.

- Carol A.

Work has not started yet but they have been excellent with estimates, design, scheduling, their eye for detail was impressive.

- Ruth D.

Bruce was excellent to work with. He scoped and bid the project in April, and understood that we had some time constraints that would likely push out the project date. We stayed in touch and he was very responsive. Eventually we pulled the trigger on the project in September, and he was able to get his crew onsite in three weeks. They knocked out the project in about 14 days. Awesome, all around.

- Justin F.

I have things such as windows and door replacemnet, trim work, and even sheetrock work. always a great job and always on time. I've used this company six tiems so far, highest recommendations.

- nicholas g.

BRUCKELMYER BROTHERS CONSTRUCTION, LLC

They did a spectacular job. They have been the best contractor I've worked with. I recommend them very highly.

- Michael A.
House Builders in Duluth
Duluth,MN

Angi Certified Businesses

These Businesses meet our standards of certification, which include:

The owner, principal, or relevant manager passing a criminal background check
Required to have applicable state and local licenses
Maintain an average star rating of 3.0 or better on our network, if they have at least one review
Paying to advertise their services
Meeting any other eligibility criteria required by Angi

Business Description:

We are here for the sole purpose of helping you keep your home in tip top shape. We will meet with you free of charge and go over your project list and give you an estimate for each item separately so you can get things done that are the most important to you when it fits your budget. We have a crew of ten and look forward to serving you to make your home a comfortable place to be with everything working the way you want it to. Give us a call today for a free review of your list.

Recent Review:

Have not heard from Marshall Handyman on my project

Reviewed by Ron F.

Business Description:

We do not manufacture windows or doors for homes nor do we use Insulated glass. Strafford Window Mfg. manufacturers custom wood windows for barns, sheds, stables, pool houses, cabin, porches and interior applications in the home. Our windows are made of all wood and single strength glass. Call for pricing on Tempered glass. Strafford Window MFG. manufactures Sashes, Transoms, Single Hung Window Units, Hopper Window Units, Fixed Window Units and Screens.

Recent Review:

These windows are solid, well built and look great. I will be ordering more for my house.

Reviewed by Don P.

Business Description:

LBC Garage Doors provides free estimates, 24 hour customer service, and sells & installs top quality, energy-efficient garage and entry doors to improve your curb appeal.

Recent Review:

Great, door has never operated so well.

Reviewed by Nathan E.

Business Description:

ETR Laboratories in an analytic laboratory with a broad range of commercial, industrial and individual clients. We provide analytic services using a wide variety of scientific methods including GC/MS, IC/MS, GIR, NMR and SEM equipment. We can do particle analysis, organic and inorganic chemical analysis and micro analysis on biological and other materials. Private water analysis is our specialty. Award winning. Additional DBA - Environmental Testing & Research Laboratories Inc, ETR Labs, ETR ...

Recent Review:

The whole process was easy. ETR were quickly responsive to questions. Professionally discussed in related terms test results over the phone. Highly recommend!

Reviewed by Kevin F.

Business Description:

Mike's Construction can handle all of your remodeling needs big or small. Call for a detailed honest estimate today!

Recent Review:

Mike is very skilled and knowledgeable. He was always on time or would call if running late. He works hard and makes sure the project is completed in a timely manner. The cost of the project was reasonable, considering the time he put in. I would definitely hire him again.

Reviewed by Thomas H.

Business Description:

Fusion Finishing is a Licensed Builder (LIC# BC634614) that does; remodeling, additions, basements,new home construction, bathrooms, kitchens and much much more. Fusion has the ability to create 3D drawings to see what your project may look like prior to starting the work. Most of the work is done in-house so you can have the peace of mind of knowing the project from step A to step Z will all be done with only the highest standards.

Recent Review:

AWESOME. David is the best contractor I know, and I have used many over the years. He is transparent on pricing and effort involved and works hard to get the job done on schedule. His attention to detail is top-notch. In most cases, he is more detailed than me. He is knowledgeable in nearly all aspects of the job, and if he doesn't, he finds the answer. He is approachable, easy to work with, prompt, and always looking to make the customer happy. Work included concrete slab, electrical, footings, assembly of the shed, service door & painting, landscaping (grading, sod), and crushed rock driveway. He put in OSD sheathing on the interior and also a workbench and a robust shelving system. This is the second time I've used David. First time was to finish a basement. David will be getting all future work I have, and I am already getting some more projects lined up for him. Looking forward to the next project. Warning: do not brag about cold weather camping unless you've been below -40 F. He trounced my measly -12 F camping tale.

Reviewed by Frank A.

Business Description:

License: #1199311 (Wisconsin) . Additional license: #BC647932 (Minnesota).

Recent Review:

So satisfied with the quality, price and communication. Job was done exactly as discussed knowing if the roof wood was bad I would have to pay for replacement. I knew exactly what any additional materials I would need so I was prepared for surprises. Fortunately my roof wood was perfect so the bill was to the penny of the estimate. I could have been charged more because I don't know roofing and can't climb a ladder to inspect damage so would have paid any additional charges. Fortunately they were honest and I didn't need any other work done. They cleaned the site when done and the supervisor, Abe Savage, was in constant communication and on site daily to explain what the days activities were and how the process was going. He and the owner even came after the crew finished and inspected their work, check housekeeping of site and make sure I was satisfied before they asked for the balance of my payment! The would have installed any shingles I wanted but they suggested a trusted brand they use. I did my research and was pleased with the quality and warranty. I called the manufacturer and they provided additional warranty info and have in writing they will transfer the warranty to a new home owner as well. Huge bonus! I have already started talks with Sisu on building a new house in the spring. Locally owned and long time community members in Esko, Cloquet and Superior area. I am going to hire them again and recommend you do too. To back up what I say, you may come see my roof personally, 218-451-0336 call or text. Carol

Reviewed by carol r.

Business Description:

J. Benson Construction is a full service, fully licensed, insured, and bonded general contractor. We serve the Minneapolis/St. Paul metro area and greater Minnesota from three offices in Minneapolis, Rochester and Duluth. We are a preferred vendor for Contractor Connection, Code Blue, Travelers, Farmers Insurance, First Choice Repair, Innovation Property, Lionsbridge and West Bend Mutual Insurance, among others. Please see our website for additional service areas. Additional contact name - Br...

Recent Review:

Horrible The experience was awful with this people. I didn't know this company at all, my insurance company send me a list of 5 general contractors to take care of my house, so I pick J Benson because they were close to my house and I want it to keep the contractor local and close. So I went with them. They send an estimator like one day after the damage of the house, I signed the paperwork and two days later they send a different person because the first guy had previews commitments, so that was the first red flag. The second estimator took a lot more pics of the house and did he's first estimate, he submitted to the adjuster and it passed just fine. But then it took them almost one whole month before any one started to work in my house, not a single nail was removed or anything. Then I found out that numerous contractors were going in and out of my house with out me knowing it. Finally the work started and the job "foreman" got involved, this guy was even worst, he only called and picked up the phone when he need it something for me other ways good luck trying to get a hold of him. This guy should be FIRED and never allowed to work on the field again. One day I called him and he's answer was "what do you need, I am kind of busy right now" Awesome. Then I asked for an estimate to build a brand new bathroom in the basement. The estimator give me he's quote and we agreed on the price, so they started the project about one month after the paperwork was signed. About 80% of the work was done when I found out that the estimator "FORGOT" to add the toilet and the tub on the estimate!!!!!! How can any one do that????? So I had to came up with that $$$ And then there was the communication with office personnel. Since day one right after I signed the paperwork I offer to give them money, the estimator said "some one from the office will contact you" NO one ever did, weeks went by with out a single person contacting me about money. Finally some one did and every time we communicated there was a mistake with the numbers, every time there was an "I am sorry I forgot" Unreal this people. A couple of weeks before the project was done and I was super upset with every one involved at this point I requested a supervisor. He reached out to me and we meet at my house. He right away start asking me for money, I pretty much lost my cool there and I went off about all of the issues I was having with he's people. He's answer " I am sorry I wasn't aware of the issues" This shows how unprofessional this company is I can't believe how this people are in business not only in the twin cities but in southern Minnesota.

Reviewed by Cesar M.

Business Description:

For over 40 years Litman Construction Inc. has specialized in residential and light commercial remodeling, repairs and maintenance. Litman Construction has a full time crew who provide professional, skilled services to take care of just about any home, apartment building or business; repair, maintenance or remodeling project. With just a call, you can arrange for a convenient estimate or scheduling of your next project. You'll find our company a dependable, affordable and an efficient way to ...

Recent Review:

Litman Construction won a bid through St. Louis County to install a vertical lift (elevator) to make our home handicapped accessible for our son with special needs. We began the project in ample time to complete it by the end of our funding year. We completed our portions of the project and Sam assured us that the project would be done on time. Two weeks before our funding year ended, Litman construction began their work, assuring us it would get done. The lift had not been ordered, so our project was not completed on time. It lost our son $12,000 of county funding to use this year for a handicapped accessible shower and ceiling lifts to keep him and our caregivers safe during transfers. Litman apologized, but did nothing to make the situation right. They proceeded to blame us for the delays. My husband was up until 2 AM one morning removing a wall so Litman could begin their work. Had we known that Litman's delays would be that impactful, we would have done what needed to be done ourselves. We could have easily done what needed to be done in a weekend. Litman Construction essentially sheet rocked and painted a U-shaped "closet" that was 5 feet deep, 6 feet wide and 12 feet high. They added a 42 inch high wall on top of the 8 foot wall my husband had already built. They sheet rocked and painted 204 square feet and charged $5,145 for their labor (85.75 hours over 30 days). On-line estimates put sheet rocking at $1.50-$3.00 per square foot (materials and labor combined) which would put our project at $306-$612. Even though Litman did not touch the lift (Arrow-Lift the lift manufacturer installed it) they charged a 10% mark up on the lift, and the electrician they hired (TK Electric) wired the main circuit board incorrectly so it was destroyed the first time it was hooked up. Their response to that was "He's done them for us before, but I guess mistakes can happen." Litman construction did not even do their work well. They left sheet rocked seams for us to have to blend into a wall above (they painted up to bare sheet rock). The bottom door header was put in crooked (it is 36" wide) and the dimensions for the door were incorrect despite them having a plan. When the lift was installed, shims needed to be placed at the top so the door opened correctly. We had to fix all their shoddy work after we fired them from the project. There was no service recovery or effort to make their mistake right. When we knew that the project was not going to get completed before the waiver year was up, Sam, the project manager, told us that he has had funding extended (our social worker never had heard of that) and that my husband was handy so he could complete parts of the next projects to fit into the money we have left over this year. He blamed us for the delays. In the end, Litman was paid for their job and there was no accountability for them. I left a one star review and told our story on their Facebook page and they deleted all four of their reviews. They turned off the ability for people to post to their page except in the comments of their posts. Instead of responding to a complaint, they deleted it. That, to me, says volumes about their company. If you want timely, high quality work done, go elsewhere.

Reviewed by Nena J.

Recent Review:

Here are the issues we had: Gave him $25,000.00 in Oct 2017 and did not hear a word from him again until we contacted him in April 2018 Went over budget and did not tell us, just presented a bill Negoiated a final payment and found out the windows and trusses had not been paid in full Wanted us to give him a blank checks so he would not need to bother us - WE DID NOT DO THIS! Construction started in July 2017 and end in January 2018 Crew consisted of him, one other guy and a teenager. Charges by the hour - same rate for everyone. Doesn't keep track of hours very well. Cement was not poured correctly, uneven and cracked Electrical had to be redone as is was NOT up to code Major Leak in roof causing damage to an inside wall Two windows broke during installation, one is still not replaced. Steel roof installed incorrecly. Very very very POOR communication! Water Main in the garage burst which is buried in the cement just broke due to nail in pipe.

Reviewed by Sheree M.
Explore Our Solution Center for Helpful Home Builder Articles