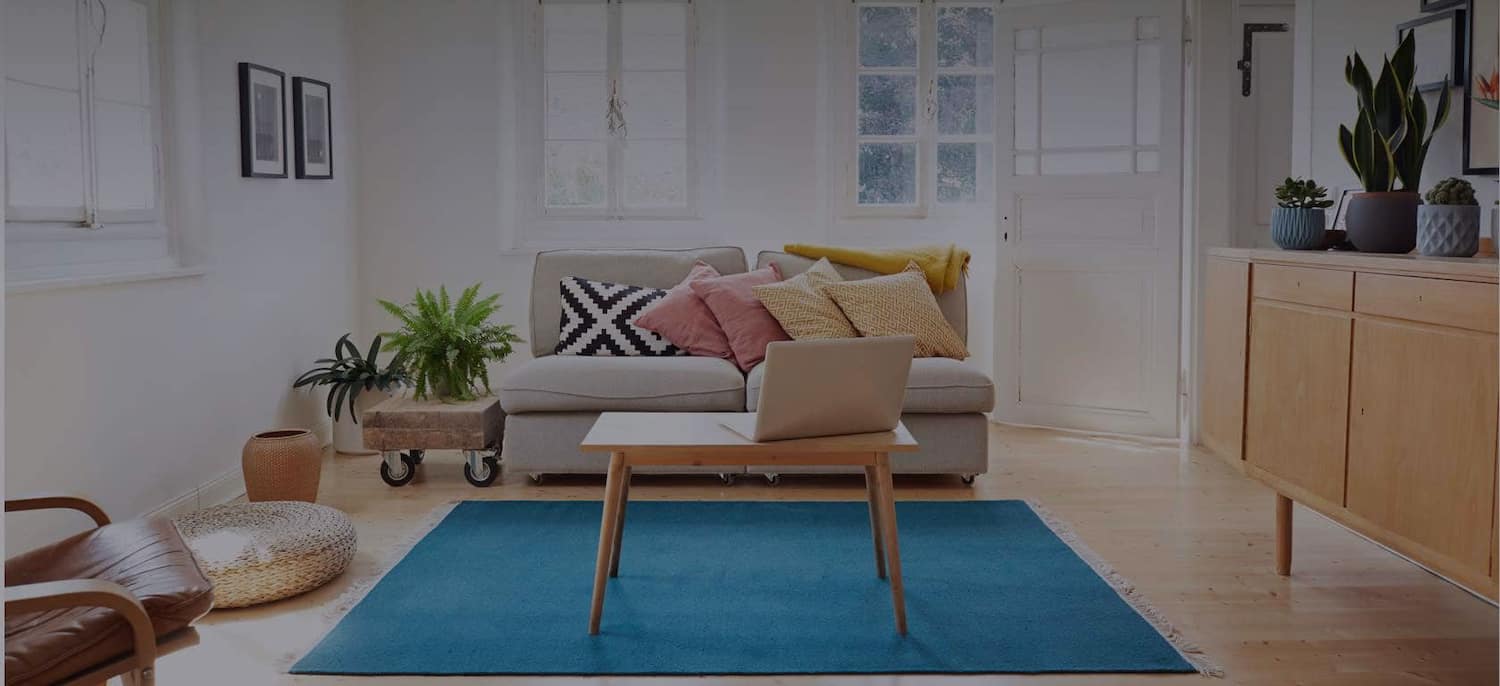 Get matched with top Drain Pipe Contractors in Big Rapids, MI
There are 7 highly-rated local drain pipe contractors.
Recent Drain Pipe Installation Reviews in Big Rapids
This is a 5 star company. Very informative and helpful and do not try to up sell the client. Work done on time exceeding expectations and Very professional. Price was very good as a bonus. Highly recommended

- Richard M.

They were great-The crew that came here-( John-Dave and Richie) went above and beyond- they were polite-knew all about their system and answered all questions-fixed a few other problems that I asked that weren't in contract-they were great with my little dog and careful not to ruin anything- They explained everything and I always knew what was happening! I was impressed!

- Susan R.

My experience with Countryside Plumbing was terrific. They're great. They did a great job. Everything works terrific. They cleaned up after themselves. They were here when they said they were going to be. There's absolutely nothing bad about it.

- Richard M.

He was very punctual and professional. Bob offered advice often saving me lots of money. He charged me $20/hr and put two and three coats on each area as needed. He's a very likeable person. I was truly impressed with his work. He saved me a bundle because he "works without a net"! No taping, no drop clothes and he never spilled a drop. He uses a 3 1/2" brush and can consistently paint up against woodwork without getting any paint on it. When he was done it looked like he had installed the woodwork after painting! When using a roller there is never any splatter. I had two other estimates and both were $4500 plus supplies. His price was $980 plus supplies. He told me about several hardwood floors he has installed from start to polished finish for the same hourly rate. He will do most any kind of work you have and seems to be good at it all. Bob will travel around the Saginaw Valley area and possibly farther if needed. I live 40 miles north of Bay City Michigan and he drove here every day and finished in 49 total hours of work. I AM TRULY IMPRESSED WITH HIS WORK. CALL HIM @ 989-450-5199

- Gary M.

Stay Dry Basement Waterproofing Inc

From day one we had amazing service. The Salesmen Bill, the Project Manger Perry and all the guys doing all the work. They were professional, VERY helpful with what we could do and should do. We are new home buyers and relied on advice from everyone and they were great with waiting for us to make decisions about what was best. We had surprise issues come up the day of work and they were helpful on how to fix it and were patient while it was fixed. They went above and beyond with helping us stretch our budget to get the most done. They cleaned up after themselves each day and explained what they did and had to do the next day so we were fully aware of what was going on. All in all I hope I never have to use them again because now my house is perfect and won't ever need any other work ever right?!? Yeah, right! I wouldn't hesitate to give them a call again and will tell others of how awesome they are!

- Winter P.

I called and they came out the same day. The driver was kind and on time, I didn't have to wait all day for them, the said they would be there by 1:00 and they were there at 1:00. They found the top to the septic dug it up, cleaned the tank out, and recovered the top. What a great company!!

- Jamie W.

Roto-Rooter Plumbing & Drain Services

Terrible. I paid 3 times to have them out here. Was told I need a permit.. another $200... but they couldn't even fix it . Told by another business did not need drain field repaired... the drain field was dry. Waste of almost $1000 total. NEVER EVER AGAIN.

- Mary B.

Our sewer backed up in the Spring of 2011. Once the line was cleared, we hired Tunnel Vision to perform a video inspection and to obtain a quote on repair of our sewer line. We also asked them to provide information regardign the sewer/drain line location on the exterior of our house. We were told that our sewer line was orange berg pipe and that it needed to be replaced or repaired. We were also told that the exterior line went very close to the detached garage (if not under), making it difficult to replace the line using conventional methods. The quote to line the pipe was really high (in excess of $3,500) and Tunnel Vision could not guarantee that they would be able to line the pipe given its condition, so we decided to replace the pipe ourselves. When we excavated, we learned that the pipe was actually cast iron steel and there was nothing wrong with the pipe. A "T" off the pipe had become compromised and was causing our problem. We fixed that issue. Also, the pipe was not in the location Tunnel Vision told us so excavation was not an issue. We later learned that another Company provides video inspections in our area for $179. I would not use Tunnel Vision again.

- Wendy L.

Rooter MD Plumbing and Heating

OK on the sewer stuff. Poor on the sidewalk replacement. They asked for a $10,000.00 bond payment which they said the Village of Manchester required. After calling the Village offices, they said there was no such requirement or payment. RootMD said they would apply it to the final bill which they 'kind of did.' Their paperwork was very vague. Soon the sidewalk started to sink after each rain storm. They poured it all in one slab. Soooo, on the one edge it's down about one a one and one half inches. The other edge is up about the same and poses a tripping hazard. A number of people have tripped on it, including our younger grandchildren who don't want to go out there any more. In addition, this has caused the slab of concrete in the front of our front porch to dip down towards the area where they did their work. In a 'good' rainstorm, the water travels from the village sidewalk and down the 'replaced' side walk and drains under the front slab that I just mentioned was sinking on the front edge. I've called them repeatedly to get this resolved with no resolution. About five people came out. About the third or fourth person, or new manager asked for our paperwork so he could see who did this and bring some resolution. I foolishly agreed so I'm left without any paperwork and no resolution. I've grown weary of calling them back. They just seem to hope I will forget it.. The Village has begun to complain about the uneven edge that is on their portion of the front sidewalk. We don't know what to do, we are both retired and lived on a restricted income and can't afford to have this all repaired by ourselves. I've filled out this form about three times but you have not responded. We need some HELP! Our home phone number is 734-428-1274.

- John R.

Jerry Brown Heating & Cooling LLC

Third, the water control for the shower can just be turned around and around and doesn't seem to stop in any one place-it seems like there should be a maximum hot and a maximum cold that could be attained. Fourth, due to the 6 inch pipe in the crawlspace being directly in the way of putting a filter in, I had to cut the new filter to get it in, thereby not putting the correct length filter inside. The person that examined it said it should have had 2 45's put in to raise the pipe so one could easily install new filters. Right now I cannot put the correct filter into my furnace. Fifth, the return line to the furnace has a big gap at the bottom where it should be connected to the furnace, thereby probably sucking dirt from the crawlspace into our furnace. Sixth, the water lines and electric lines in the crawlspace are a mess, just hanging there in a big loop or dragging on the ground instead of being secured to the joists like a professional should have done, and they could catch on anyone's clothing down there and spring a leak costing us a lot of money. Seventh, the waterline taps they used typically are not used by professionals as most professionals solder at T-line in with a shutoff valve. Eighth, the toilet that was installed is one of the cheapest models in existence. It is an uninsulated toilet that sweats whenever humidity is above normal-we asked that the "middle of the road" items be installed, not the cheapest. Well, they installed the cheapest. Ninth, when Jerry Brown & Co. came back into out house unauthorized (after we told our general contractor we did not want him back in our house), he simply re-caulked the tub spigot while simultaneously leaving large globs of clear caulk on our new bathroom floor that I had to clean up. I don't understand why I have to do work to either complete or correct work that Jerry Brown Heating & Cooling LLC has done in my house after I have spent about three grand for them to do properly in the first place. Tenth, The tub surround is not fastened completely, and Jerry Brown used clear caulk to seal the surround, thereby leaving the appearance of large gaps all around the tub surround. Eleventh, We had a new furnace humidifier installed and it did not work properly until the new person we had that examined all of the work Jerry Brown explained to us how the unit was designed to operate. The lack of communication from Jerry Brown Heating and Cooling LLC is astounding. I will be taking pictures and video of the problems at our residence after having Jerry Brown Heating and Cooling LLC working on our house, for legal purposes and for those that wish to view and confirm what I have written. I can only speak of the work done on our home and not other jobs Jerry Brown Heating and Cooling LLC has done on other jobs they have bid on and won. They may have done exceptional work on other properties, however we are completely dissatisfied with the work they have done on our primary residence.

- Eric S.
Drain Pipe Installers in Big Rapids
Explore Our Solution Center for Helpful Drain Pipe Installer Articles
Drain Pipe Contractors in Big Rapids