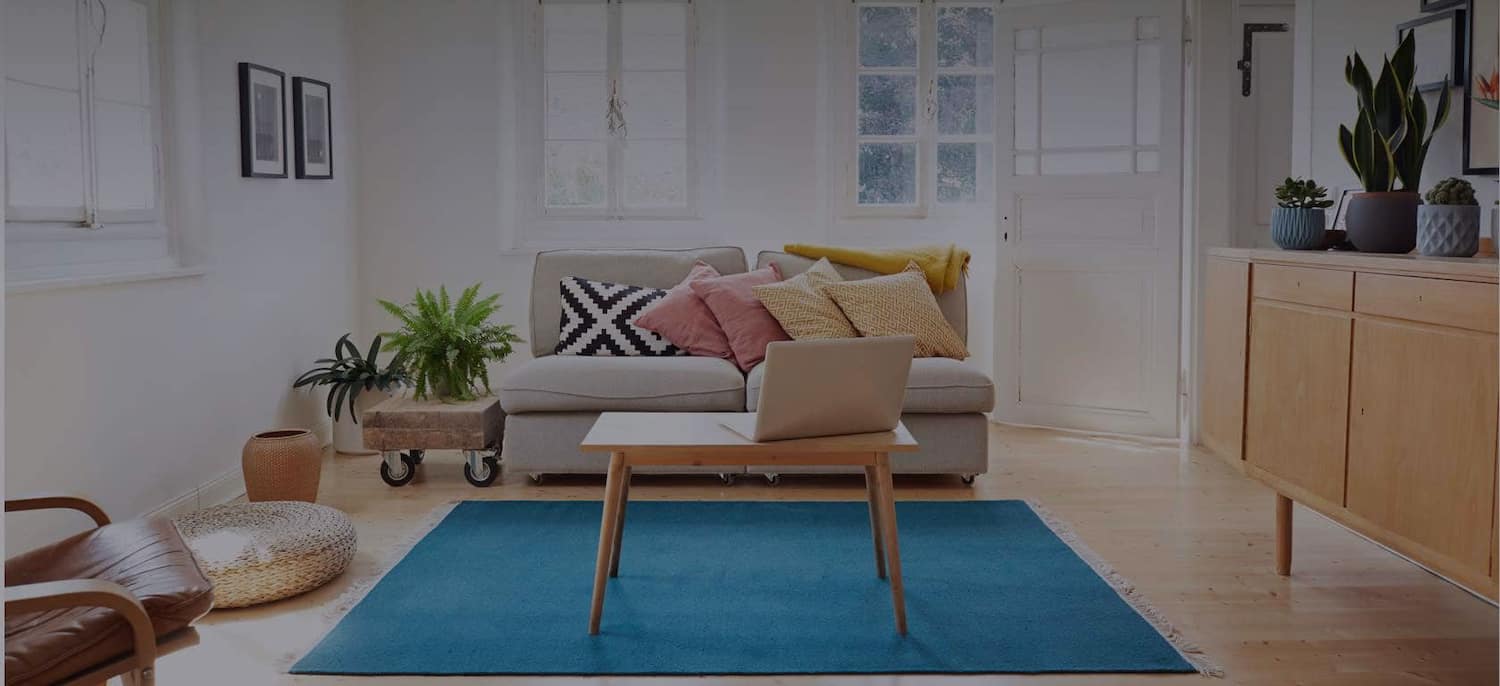 Get matched with top Home Security Companies in Payette, ID
There are 6 highly-rated local home security companies.
Recent Home Security Systems Reviews in Payette
I worked with two very thorough employees when getting information about alarms and getting installed/activated. Their names were Sydney and Bryce. We hope that they get recognized for their great customer service. The touchscreen control panel is beyond impressive.

- Andrew B.

SafeStreets - ADT Authorized Provider

Andrew Brown from Alarm Protection Group facilitated the installation of our home security system. He was a very helpful and informative, and was not pushy, as with other ADT sales reps. He followed up with us after the system was installed to see if we had any questions or concerns re the system. I highly recommend Andrew to anyone who is interested in a home security system.

- Gerard J.

New Revelation Technology

The electrician arrived and I took him to where it was wanted. He looked around and seen a box on the pole next to the house. He opened the box and there was an outlet already there. I thought it was an empty box. He saved me money by taking the time to look before doing anything.

- Kevin A.

They're great. I've had them for about 4 years. They always treated me right. They show up when they say they're going to.

- M E.

This is a self installed Home Alarm System with cellular connection (and backup land line if one is installed). It is customized so you buy only the equipment you need and can be installed in as little as 15 -20 minutes. It is also upgradable and can be moved from your apartment to a new home (or bigger home). It can be used with or without the optional monitoring service which cost an additional $15.00/month to $25.00/month. The $15.00 is more than adequate for me. It works great and certainly beats other services like ADT.

- Joseph R.

This guy is a consummate professional and is a very caring individual. He really focuses on what the customer needs. He goes the extra mile way beyond anything I've had before. I couldn't recommend any higher. He really knows his business.

- Brian D.

Let me start by saying that when I went on the hunt for an upgrade to the existing security system in my home, I KNEW exactly what I was looking for and I knew all the questions to ask. Cost, contract, equipment, services, how does the system communicate with the monitoring offices? What prevents the burglar from breaking and disabling the system before it has a chance to notify the monitoring company? Who IS your monitoring company? (then research them) Can I monitor/arm/disarm from an app, from ANYWHERE? (then review that app) What is the range of your wireless sensors ( the maximum distance you can have a sensor from the brain, or main control panel. ie window/door, smoke/heat...etc.) Many companies will NOT tell you that their range is only about 30 feet unless you purchase a "range extender" for another 99 bucks!! That is ridiculous unless you have a very small apartment, but not practical for a normal size house. Another biggie as far as getting into a contract goes (and they ALL have monitoring contracts) is what is my trial period. The time you have to try the system out and make sure you're happy with EVERYTHING, (customer service included) BEFORE you're locked in. I found this to vary from company to company, some of them start that trial period from the second they ship it out to you. So, you have effectively used up 3 or 4 days of your 7 day trial just in shipping before you have even opened the dang box!! I will tell you now that Frontpoint gave me 45 days!!! Nobody else even came REMOTELY CLOSE to that. Now, to answer the rest of those questions in relation to Frontpoint. If you sign a 3 year contract at whatever monitoring level you choose, (subject to credit approval) they will give you a 300.00 credit towards the purchase of a basic system that they are happy to configure to your needs as best they can and still stay in the basic range. usually 2 or 3 door/window and a motion. You can order more as your needs change, but something now is better than more later. They have the GE simon xt system, (which I researched as well) that communicates via cellular connection and that, I believe it is the only way it communicates with the monitoring company. Well, that is all well and good, but my "devil's advocate" mind said, "what about a cell jammer? Nope, the system can tell if something is trying to jam it, interprets it as a tamper or break-in and sends the alarm. What about the burglar just rushing in and smashing the panel before my 30 second (or whatever time delay you have set) disarm delay sends the alarm. NOPE, front point is the only company that has TRUE "crash and smash" protection. What that means is, when the alarm is set, the SECOND a contact is broken ( a door or window is opened or a motion sensor goes off) the panel IMMEDIATELY sends an alarm that the company interprets as a "standby alarm" so, if the code doesn't get entered for whatever reason (in this case the panel being destroyed) its already too late and help is on the way. I cannot remember the name of the monitoring company that frontpoint uses, but i did research them and found nothing bad. Now, as far as monitoring/arming and disarming remotely from anywhere, yes. Frontpoint uses an app called alarm.com and it is the HIGHEST rated app of any used by any alarm company. I have used mine for about 30 + days now and not ONE log in problem or any other issue. the website is user friendly and you can make changes to the system, rename zones, add or delete users, update arm disarm codes, create temporary users and codes and it is all uploaded to the panel. One of the other big things that I didn't know is on the subject of maintaining your system. With many places, you have to do what is known as a "walk test" every 30 days on the dot. This is where you have to go to the panel, navigate the menus and figure out how to do this test, then make sure it is communicating with the monitoring company and that there are no problems. This is on YOU. if you fail to do this, it could void your warranty on many systems. NOT AT FRONTPOINT. They have their systems set up to do this test for you every 62 minutes. It runs an entire check of all the batteries and sensors etc. and reports back to the monitoring company. If there is a problem, they call you! If the panel doesn't check in, they call you! You just set this thing and forget it!! When it comes to installing and setting the system up, it really isn't hard, even for someone who has never dealt with this kind of thing before. If when you get the box, you open it and just can't figure it out.... call them and they will help you! NEVER IN MY LIFE have I been treated SO well by a customer service agent and I mean NEVER. These people are truly THE BEST and most helpful out there and I have spoken to someone at every single one of the top 5 or 6 alarm companies out there. Most of them either couldn't, or didn't WANT to give me answers to all of the questions that I have laid out for you above. I grilled the sales staff at FRONTPOINT for 90 minutes before I agreed to go with them and he had an answer for EVERY single one of my questions. The bottom line is that Frontpoint is the ONLY game in town as far as I am concerned. This was my experience and trust me, I am probably the toughest customer these people have had in a while. A+ across the board for Frontpoint security from me.

- Bob S.

I had Vivint alarm system for about 6 years. When I would decide to stop they would give me a 'deal' that would save me money and allow me to keep the alarm system at a lower price. I fell for that a couple of times, but the third time I said I would think about it. When I sat down and did the math, I realized that I would be paying $900+ extra with the 'deal' that would save me $6.00 a month. The catch was that I had to sign up for another 2 years. Obviously, I decided not to take their 'deal'. When I went to cancel I was told that I had another 18 months before my contract was over, and therefore would have to pay $1800 to cancel early. But that only would have been true IF I had taken their 'deal'. However, the person I spoke to had put it on my record that I HAD signed up for another 2 years. I adamantly objected and on further investigation of my records it was found that I did not renew and therefore I was able to cancel at the time I wanted. But the story didn't end there. I was told that my final payment would be taken out in May, but in May instead of taking out my regular payment, they took an additional $27. When I called to complain, they said that I had been on a special 'deal' and that it had expired so therefore I had to start paying the additional $27. Instead of fighting with them, I just let it go and was glad that I was free of them. But that's still not the end. In June they again withdrew another payment, which included the additional $27. This time I went thru my Visa company and filed a dispute. It has been 4 months, but Vivint finally refunded the money.

- Teresa F.
Home Security Systems in Payette
Find Home Security Companies in
Home Security Companies in Payette