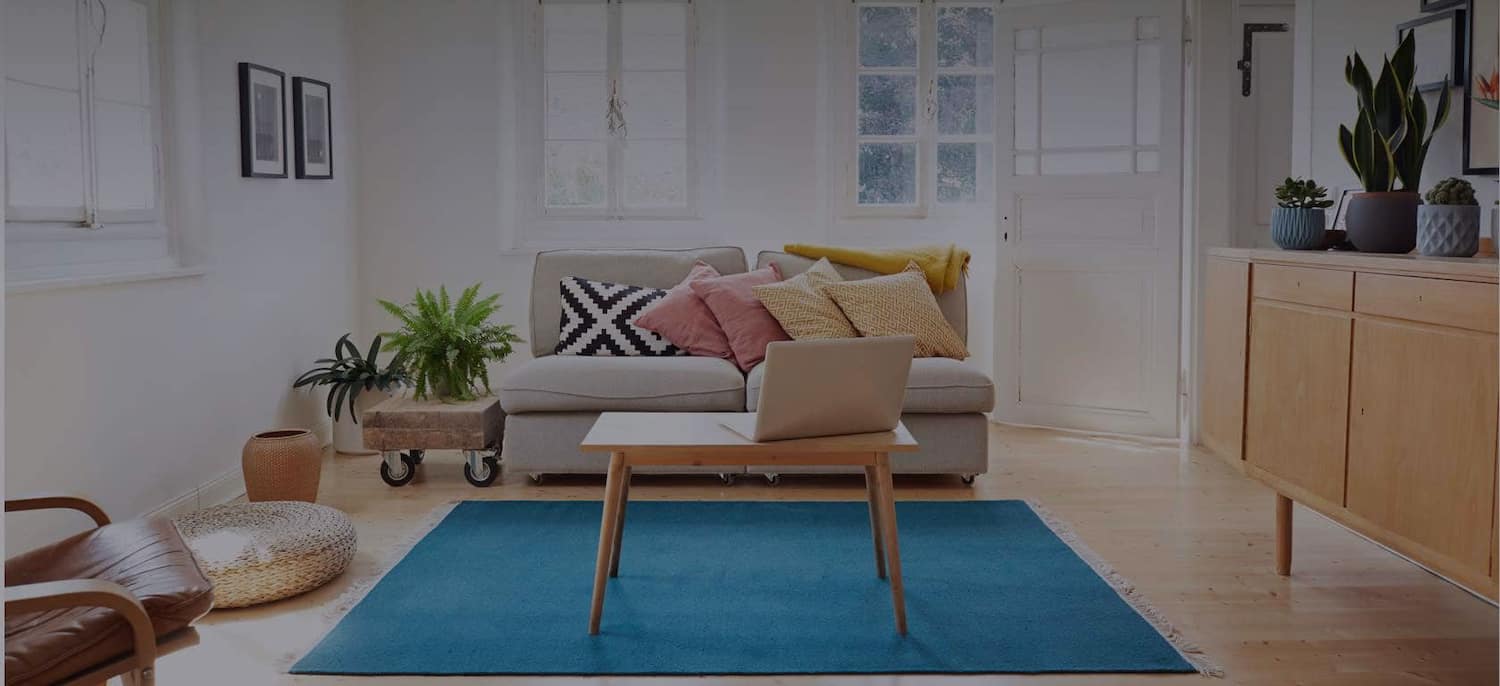 Get matched with top Waterproofing Contractors in Cedar Rapids, IA
There are 7 highly-rated local waterproofing contractors.
Recent Basement Waterproofing Reviews in Cedar Rapids
MidAmerica Basement Systems

I had a wonderful experience with MidAmerica Basement Systems & highly recommend them if your having any waterproofing needs. My project: I purchased my home 3.5 years ago & it started getting water in the basement last year after the outside drainage & tiling system put in my previous owners failed miserably. It would literally be full days of pumping water out of multiple locations in my basement. There were issues of moisture even with two dehumidifiers running & subfloors the crew took out & cleaned up after as well. Scheduling: They will schedule a ways out for appointments but only because it's a high demand working system. Others may be able to offer services quicker but there is likely a reason they are not busy. I got several bids in the time I waited for my MidAmerica Basement Systems appointment & encourage you to as well but definitely wait until after your appointment to make a decision. They were not the cheapest but had the best guarantee (100%), best working system, and a few things I've learned in my 20 years of homeownership is if you go cheap & need to redo it your typically spending more than if you did it right the first time & your home is not something to skimp on or take chances. MidAmerica Basement Systems will send you detailed emails as to what you can expect for each appointment. They will mail you a packet of information regarding different systems that work vs fail & throughly explain the dangers & hazards water/moisture in your home will cause. Our basement got so bad from the Derecho the only dry place was in our basement was the shower & my celing developed black mold quickly from the moisture. Not only did they offer a system to waterproof my basement but a whole house dehumidifier & air purifier which would have saved my ceiling if I had earlier. Sales: I had Justin A for sales & he was very thorough in listening to my problems & needs as well as took his time in explaining & showing me how they could fix my issues, how the system works, as well as answering all of my questions with detail & no hurry. He was absolutely great about changes I made in adding work later on (before my appointment) as well. He doesn't make it feel like a sales pitch, is not pushy at all, & really works to get you the most work in your budget (prep & finish work offered), as well as taking his time with you through the entire process. The office crew: The office staff was very polite & helpful. I mostly worked with Desiree S & Kim B who are extremely responsive in working with me. The Crew: My crew consisted of Brandon T, Sam G, & Ethan T who I highly recommend! These young men are the exact type you want on your project! They are polite, respectful, hard working, efficient, trust worthy & have a great work ethic! They not only got the job done in the time allotted but left my basement incredibly clean which I didn't expect. They thoroughly go over the work before & after as well as answer any questions you have along the way & explain in detail any changes if something isn't to plan before just doing something differently. They called before heading to my house as well which I thought was very courteous. I imagine they have a lot of great workers but anyone I know that I send their way, I'll have them ask for these men as the crew on their home. Overall: Overall I give them 5 stars & they earned it all the way. I will say it's winter so not when one typically gets water in their basement so I am unable to review how the system works fairly. I do, however, plan to leave another review after we get some lovely wet Iowa spring weather or melting of our snow mountains to test it out. I don't expect my review to change & feel confident in the upcoming months & years. Thank you MidAmerica Basement Systems!

- Mandy H.

Corridor Construction Co LLC

We hired Corridor Construction in the summer/fall of 2016 to remove our old rotted wooden deck and replace it with new full composite deck and railing. Corridor was recommended to us by a Building Inspector we have in the family. We could not have been more pleased with the quality of their work, and the straight-forward manner of dealings with the contractor. The deck turned out absolutely (and still is) beautiful, and the quality of their workmanship is very evident to this day. I did not check competitive bids, because I trusted the referral from an excellent source in the building business, and had no reason to question or doubt Corridor during any part of the process. I would recommend them without any hesitancy in the future. The photo shows only about half the deck.

- John V.

MidAmerica Basement Systems

Everything went just as expected. Justin B initially came out and gave an estimate and then we had him back a few months later to make adjustments and ask more questions before making the deposit and setting up the date for the project. On the day of installation Justin B was in North Liberty, IA and stopped by to check on the crew's progress . The Foreman Oscar M & Assistant foreman Jaime M were great at explaining what they were going to do and the expectations and time frame. The finished job looks great . They cleaned up and left the area spotless. We are very happy at the way the project turned out.

- Karen T.

MidAmerica Basement Systems

Things I liked: David and his crew were extremely polite, personable, and professional. (The "three ps" of a good contractor.) They were willing to work around my schedule, particularly because of the later start. These guys were fast...like really fast. Got my job done in a day! Everything was explained to me, and I got some instructions on care and limitations of finishing over top of their trenches. They came back to do some brief touch-up work the next day, and left everything clean and tidy. David even worked around some of the goofy stuff in my basement. You know, the stuff you might find in a 100+ year-old house. All of the various drains, services, and pipes were left untouched, which is impressive because some of them were veeeeeery close to the perimeter where they were installing the drain. Lastly, my basement is now dry. Had a deluge of rain immediately following the work and I have not seen a drop! :D Things that could be improved on: Price - I mean, a price can always be lower, but their price is definitely fair for what is included. Their system was more expensive than some of their competitors, but there were several things about it that I preferred over others. Punctuality - The digital appointment card I was sent was for 8 AM so I was under the impression that they would arrive then (or soon after). I called at 9 to check in and was told they'd be there at 12:30 PM. This was not a problem for me, but I wish I had been told that earlier. Granted, the appointment I was sent could have just be left at the default time. Either way, not a big deal, but a bit of miscommunication. Bottom line: David and his crew were excellent. I would hire them again. My basement is dry. :D

- Kelda H.

Aqua-Guard Waterproofing, Inc.

Aqua-Guard recently waterproofed our basement. Please with the way it turned out. The basement went from damp and humid to dry with no humidity. Now it is usable.

- David G.

Absolutely Dry Basement Waterproofing

In 2017, the water table under our house increased. Our finished basement flooded. I contacted several places, most were unresponsive or had a big sales pitches but couldn't get to it for months. Then Absolutely Dry Basement and Waterproofing called back. They told me what needed to be done and I said go. They put in new drain tile throughout the basement and a sump pump. The price was reasonable. I waited for big rains before posting this review. We had several this year and my basement is absolutely dry. Outstanding company.

- Michael M.

MidAmerica Basement Systems

He was on time, friendly, answered any questions I had. Efficient. Finished and told me what I should have replaced within a couple of years.

- Virginia P.

MidAmerica Basement Systems

The representitive was polite, informative & easy to talk to. The crew arrived on time & did a good job. I am using "A" as grear job! I thought price was reasonable. I was pleased w/people & job they did.

- Phyllis M.

MidAmerica Basement Systems

Mike Clements did an amazing job. He explained everything & did step by step directions. We couldn't be more pleased.

- Jennifer R.

MidAmerica Basement Systems

Waterproofers accidentally cut a phone line which I had to have repaired by an electrician. The company reimbursed me after 3 months.

- Joan F.
Basement Waterproofers in Cedar Rapids
Deals in Cedar Rapids for Basement Waterproofing
Explore Our Solution Center for Helpful Basement Waterproofer Articles
Find Waterproofing Contractors in
Waterproofing Contractors in Cedar Rapids